It is no secret that I am a huge fan of Neil Rankin. I adore his original restaurant in Soho (BBQ and mezcal), am a bit nonplussed  about No.2, City, (curry and gin) but was beyond excited for No.3, featuring pizza,  not just any pizza, and vermouth. And so,  when I saw the soft launch started on bank holiday Monday,  I booked immediately for myself and T. In anticipation of this momentous event, I didn't drink all weekend and I was really good with my food because, you see, I knew what was coming. Again, not just any pizza.  
There are two pizza options, Detroit, a rectangular deep pan or a standard, (nothing is standard here) 12" thin. What makes these pizzas special is the crust, the cheesy crust, oh god that crust. Beyond the actual base is a crust of pure cheese, that magical burnt, intense cheesy, savoury, chewy, best bit on mac and cheese or lasagna or toasted cheese, that bit. And bugger me, if it isn't everything I ever dreamt of and more. And this,my friends, is how T and I were the first real customers and ended up staying for nine hours, I know, it's embarrassing.  
Walking in at 12.30 as the first customers, I can only imagine this  is what celebrities feel like; everyone lined up in post, slightly anxious about what next. As it was a gorgeous day, we decided to sit outside, but the space is beautiful, definitely the best so far.  We were warned not to over order, T rolled her eyes, knowing I'd over order. To be fair, if I'd know we'd be there for nine hours, I'd have ordered way more. 
I wanted everything but we agreed we needed to have a Detroit and, after much debate, went for the meat feast. At £18, it's a bargain, because it's huge. I really wanted to try the pasta dishes as they all have a twist but, in the end, we went for the goat ragu with gnocchi and  razor clams with nduja.  
The ragu was rich, the harmonious flavours of meat that has been gently braised for a very long time, its juices intense and punchy. It was served with crispy on the outside, pillows of soft gnocchi. We asked for more bread when we run out and happily we mop it into our mouths.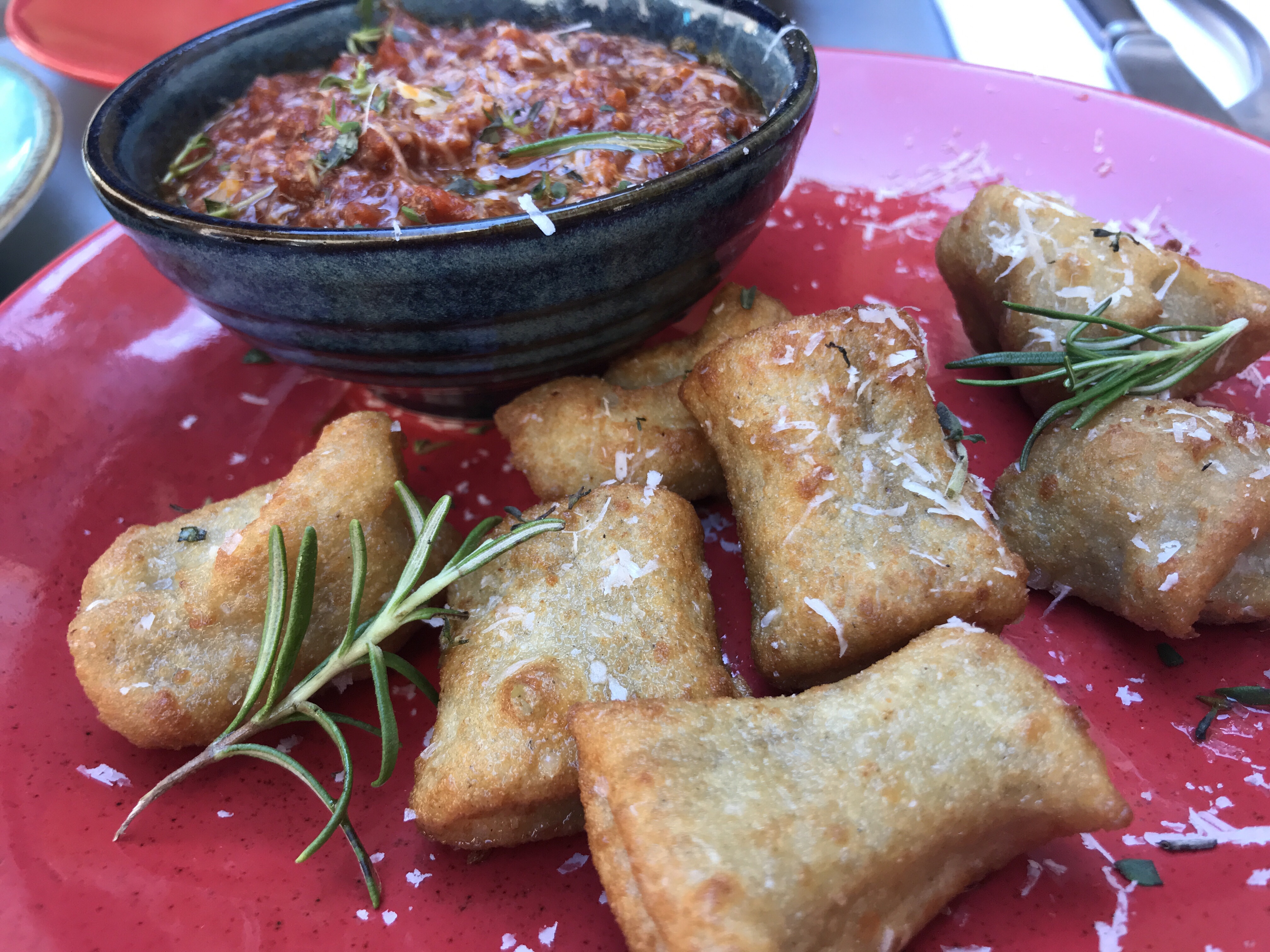 Razor clams tasted of spring, with the summer heat of nduja in the back ground. This dish, too, begs for soft hunks of bread, to mop the sweet, salty juices.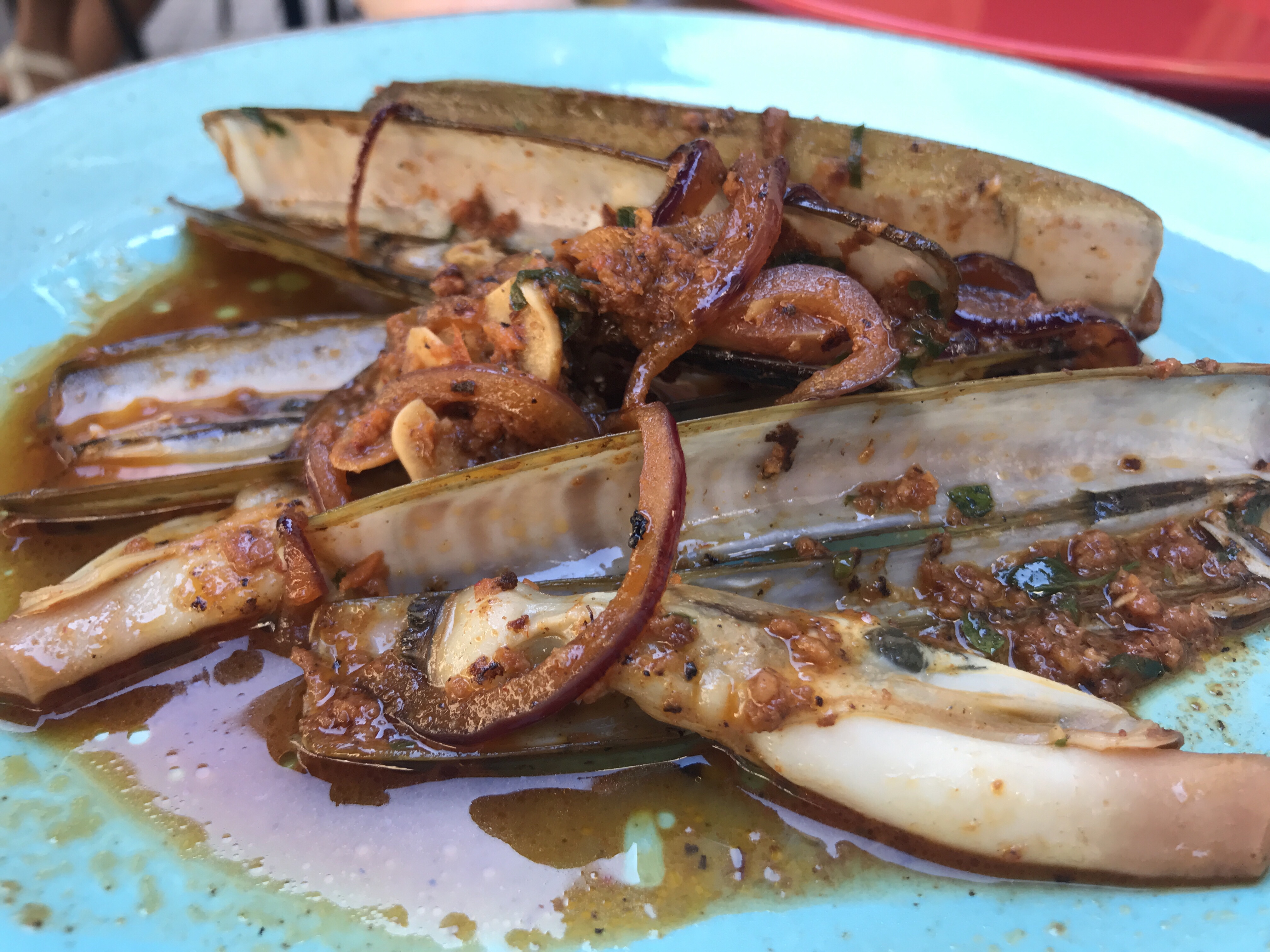 We sip our spritz, peach for T and I try both ginger and original. All excellent, as we have come to expect from Temper, the drinks do not take a back seat here.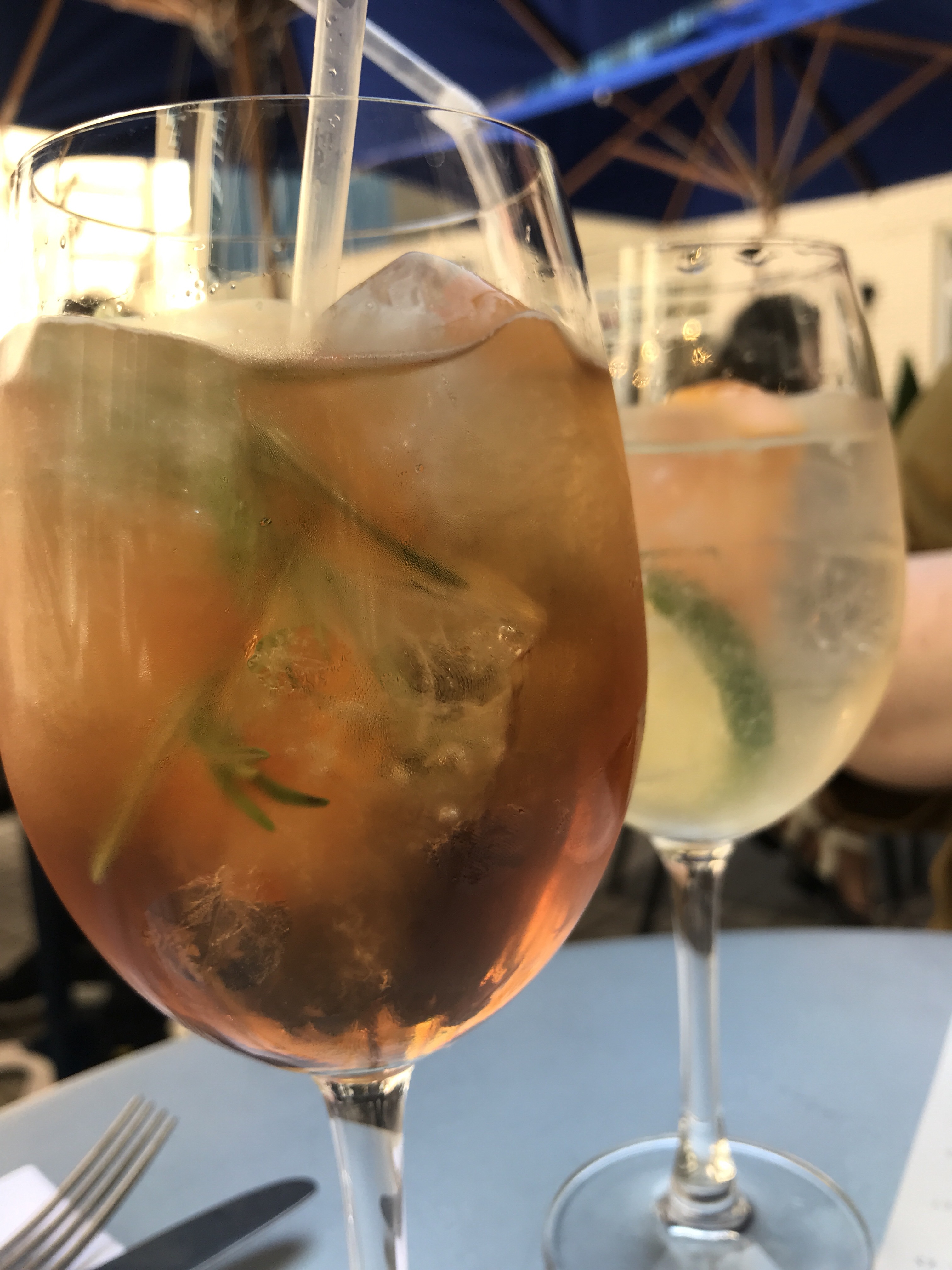 Then, it arrives. The table is barely big enough, my wait is over. The base is soft, light and laden with goat, beef and fennel salami, pepperoni and a creamy nduja mayo.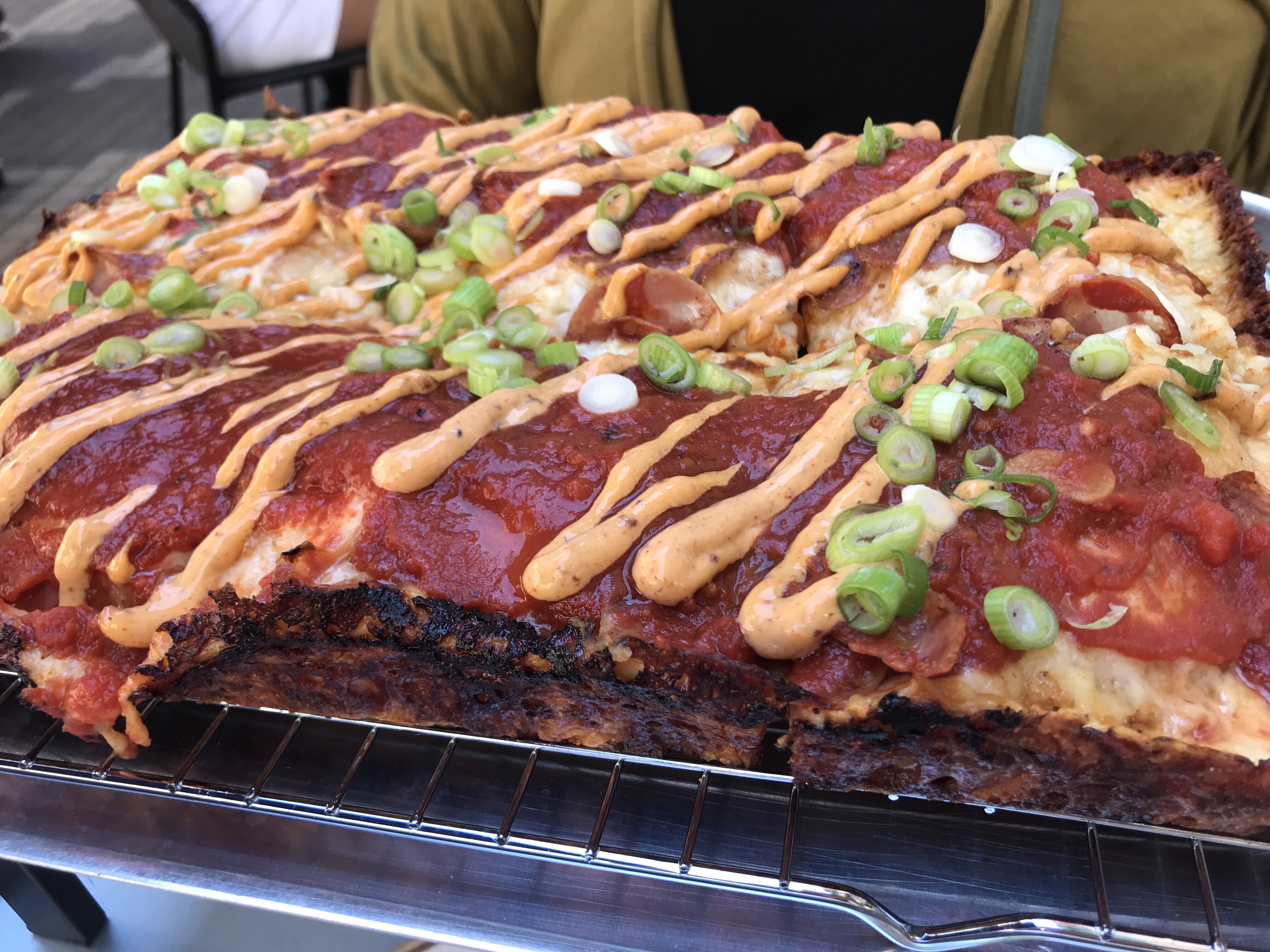 It's like a Christmas Day table. It is a joy – but  that crust. I love burnt cheese, my sister and I have spent at least the last 30 years fighting over the burnt bits. It's so intense, the caramelisation turning up the flavour ten fold, my mouth waters. Why have we never had this before?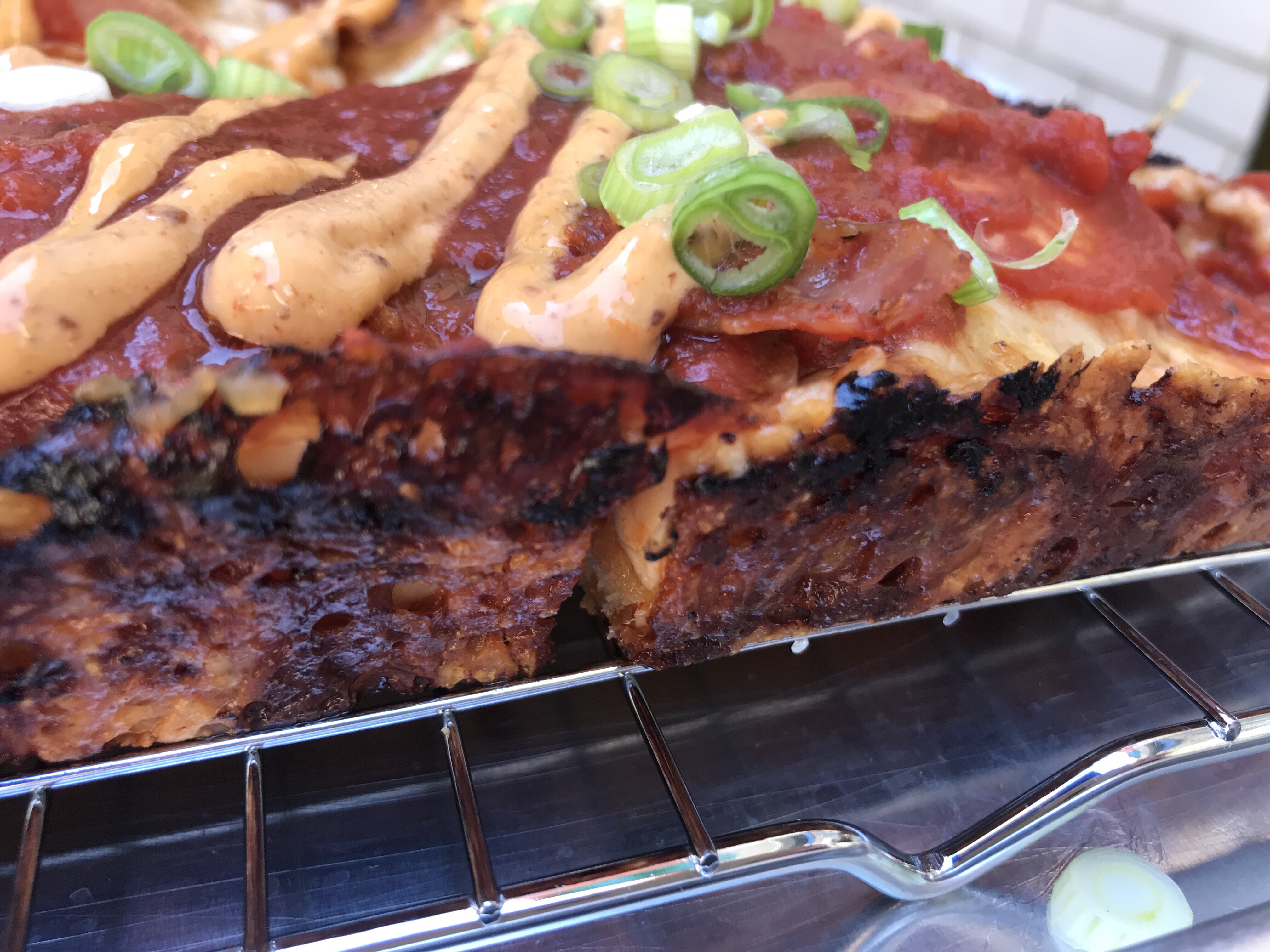 We leave a couple of slices which are duly wrapped for us. We order wine. Some two hours after finishing lunch, we order desserts, a simple, soft serve salted caramel, perfect.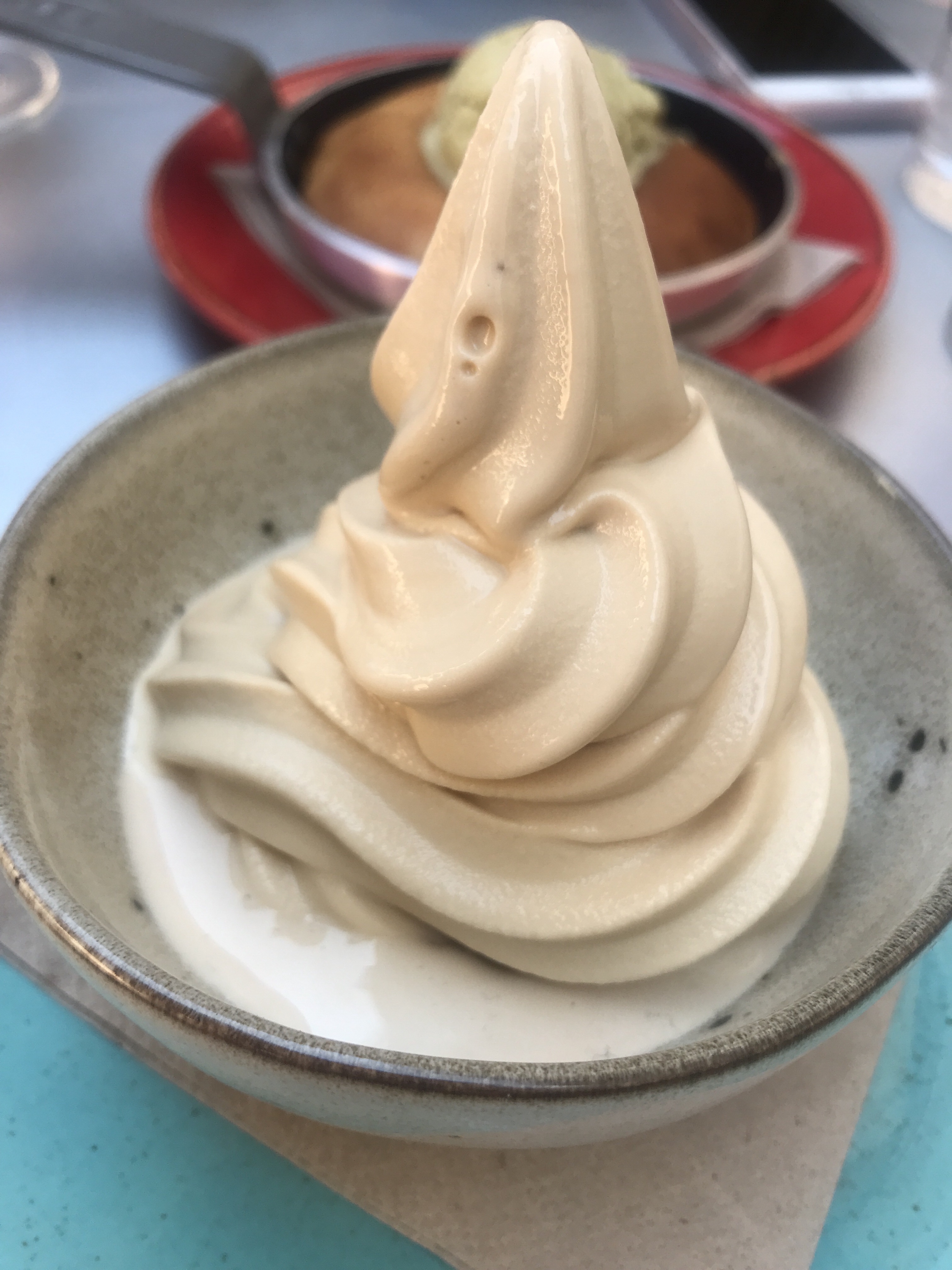 And the famous skillet cookie, just as sweet and soft as I remember, served with a very, good pistachio gelato that tempers the molten chocolate sweetness.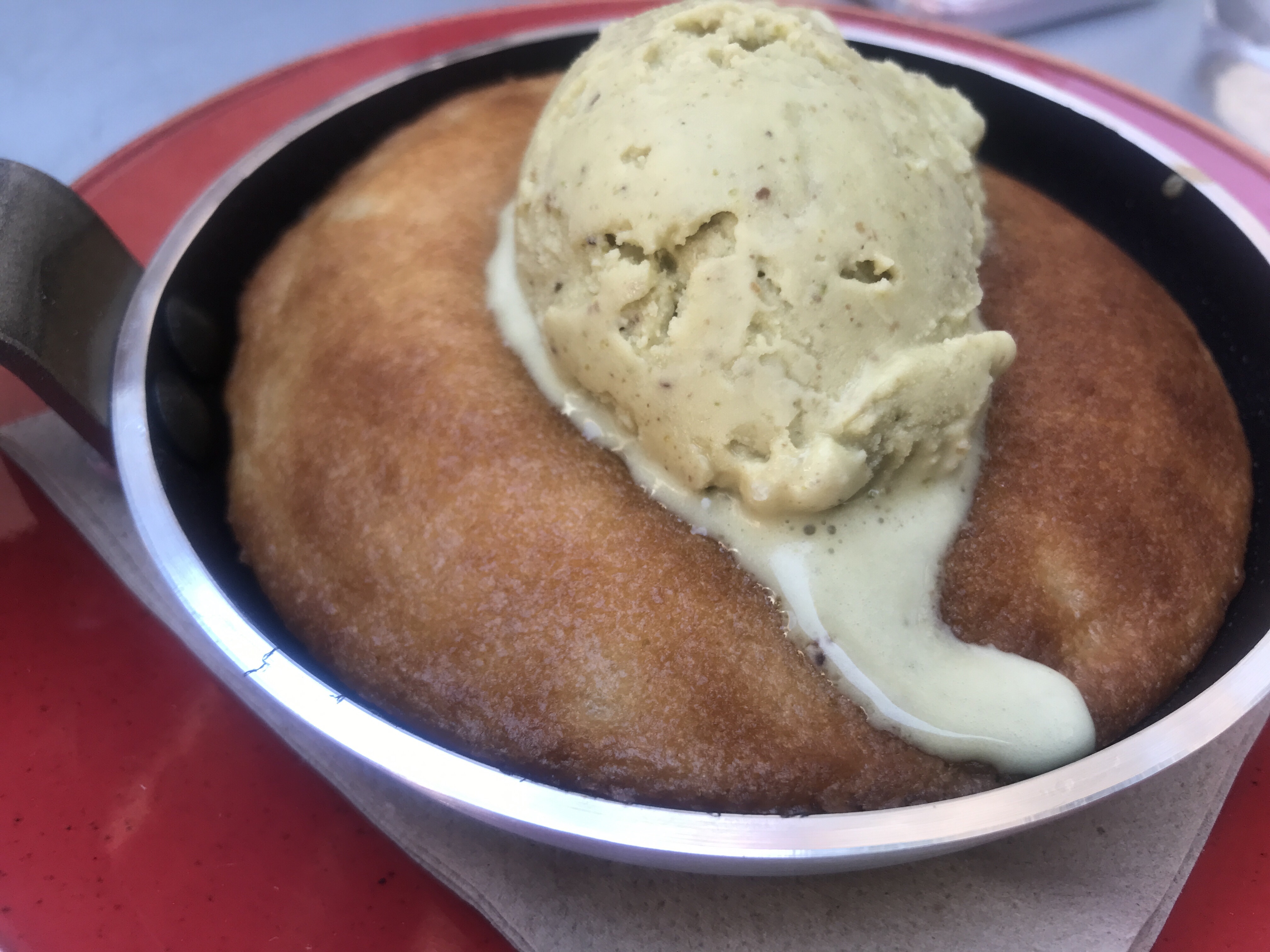 We sit and talk and order more wine, we see the shift change and still we sit. Eventually, we are asked for the table back. It could be 5pm, it could be 7pm, who knows. We offer to move to the counter, hardly a hardship, it's my favourite place, especially in Temper,  to watch the kitchen but, no, we must leave. We tell one of the wonderful team, we have to go, we'll just finish this wine then be gone. He comes back and  tells us we can stay all night, although he probably fears we might. We eat our cold pizza, it's still good and order again. 
This time the prawn cannelloni which is not pasta, more of a brilliant spring roll with  sweet prawn and coconut and fragrant ginger and salty soy flavours.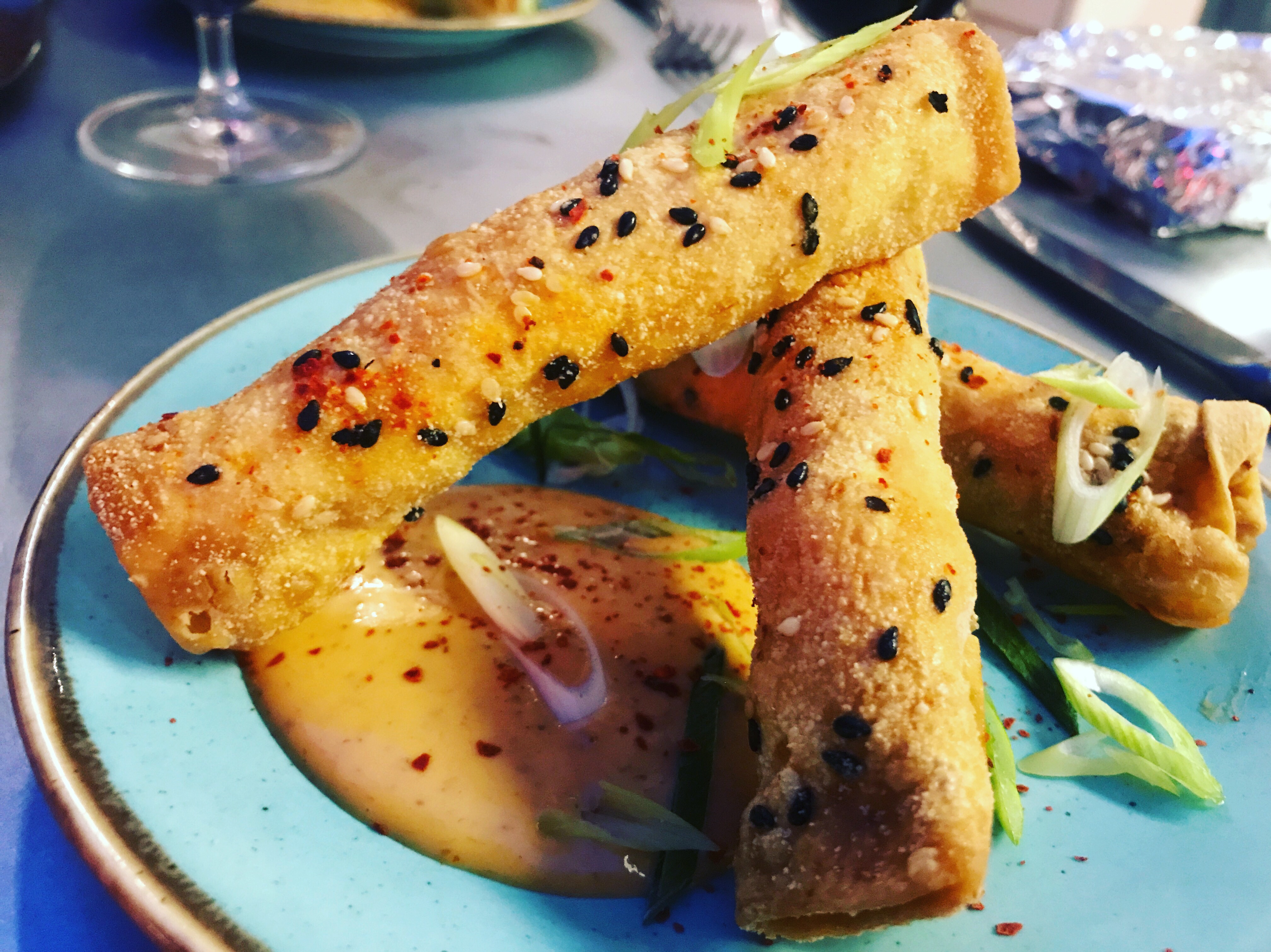 Finally,  we leave. It's  nine thirty, tomorrow is a school day and we've drunk four bottles of wine and the rest. I think it's fair to say we loved T3, I'm not sure how anyone couldn't. They couldn't have been nicer. They probably wish they hadn't been so nice and then we might have actually left before dinner. See you soon guys, just for one meal this time, although we could come for dinner and stay for breakfast?  
(Visited 130 times, 1 visits today)