There is something reassuring about seeing one of the world's greatest chefs leaving the restaurant you're about to walk into, looking happy. Just think, had any of the four buses I waited for been on time, I'd have missed Pierre Koffman and Richard Vines, so thanks TfL.
The restaurant in question is Bright, opened in May, by the team behind P. Franco, where I was meeting NC for a much anticipated dinner. I actually walk past, not once but twice, the only signage a poster in the window which, without closer inspection, I assume is for basket weaving or such like, what with us being deep in East London, well beyond the sanitised E1.
The menu is another two from here, three from there, one from this section and then maybe you'd like to add three from here. We are guided by Darcy, fresh off the boat and full of charm and enthusiasm; I'm not sure he felt the same after we left! We start with the chicken katsu sando because it seems if you are here it's the rule. It looks, for all the world, like something my gran would have presented to me, bread so white it's almost illuminated, it's quite possibly Mother's Pride, a far cry from the artisan sourdough we've become so used to (they do of course offer this too). It tasted, however, somewhat different. The chicken is moist (sorry), with a perfect crunch, there is a slight bitterness from the cabbage, the bread just sweet, enhanced by the sweet, sharp mustard. I'd love to have something with just a little more creaminess in here.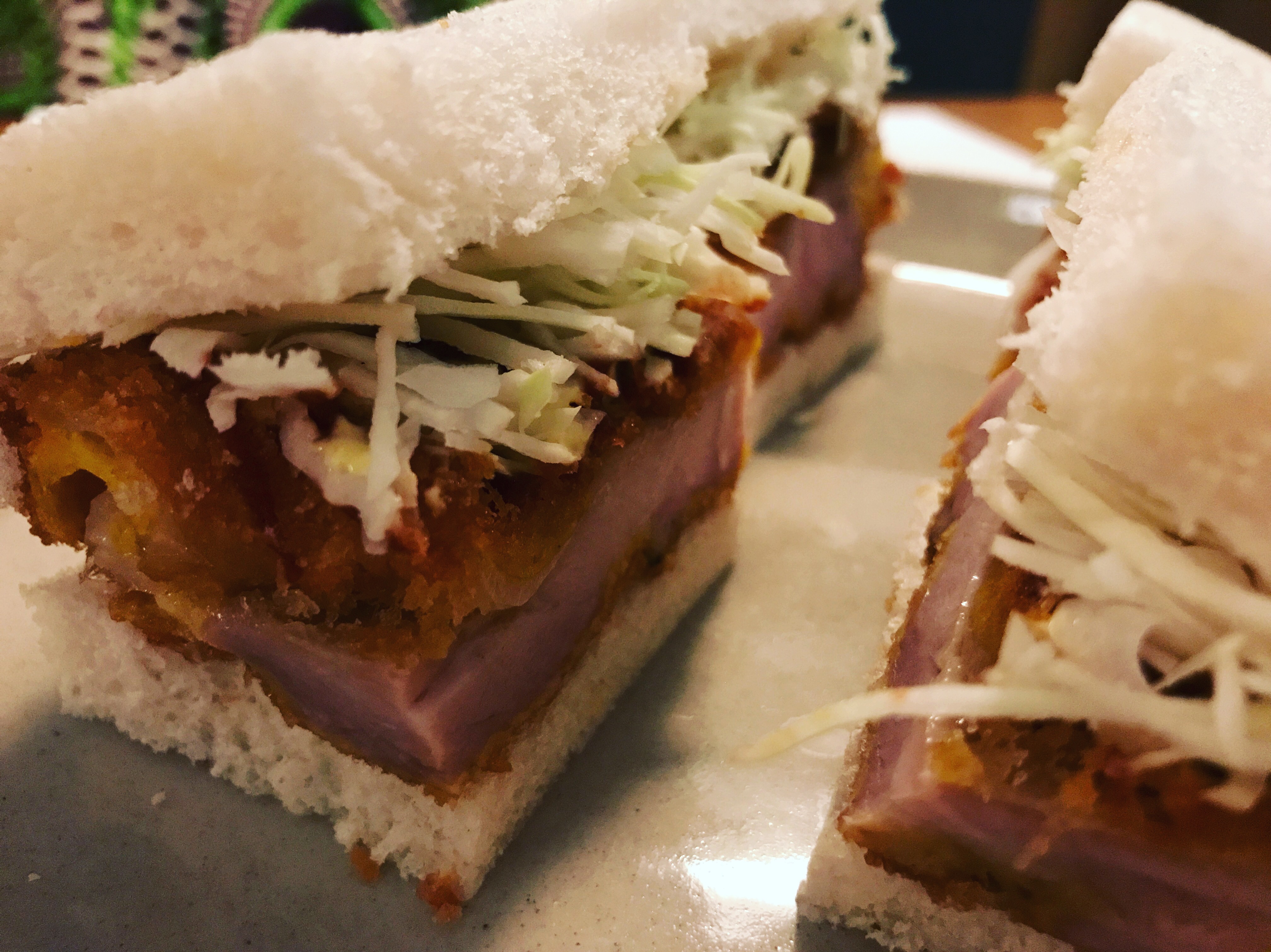 Pizza fritta is literally that, fried pizza – something a girl from Glasgow is no stranger to. This is unlike anything that ever came out of the Philly chippy. It's a little cloud of soft, puffy dough, crowned with sharp, sweet tomatoes and salty ricotta.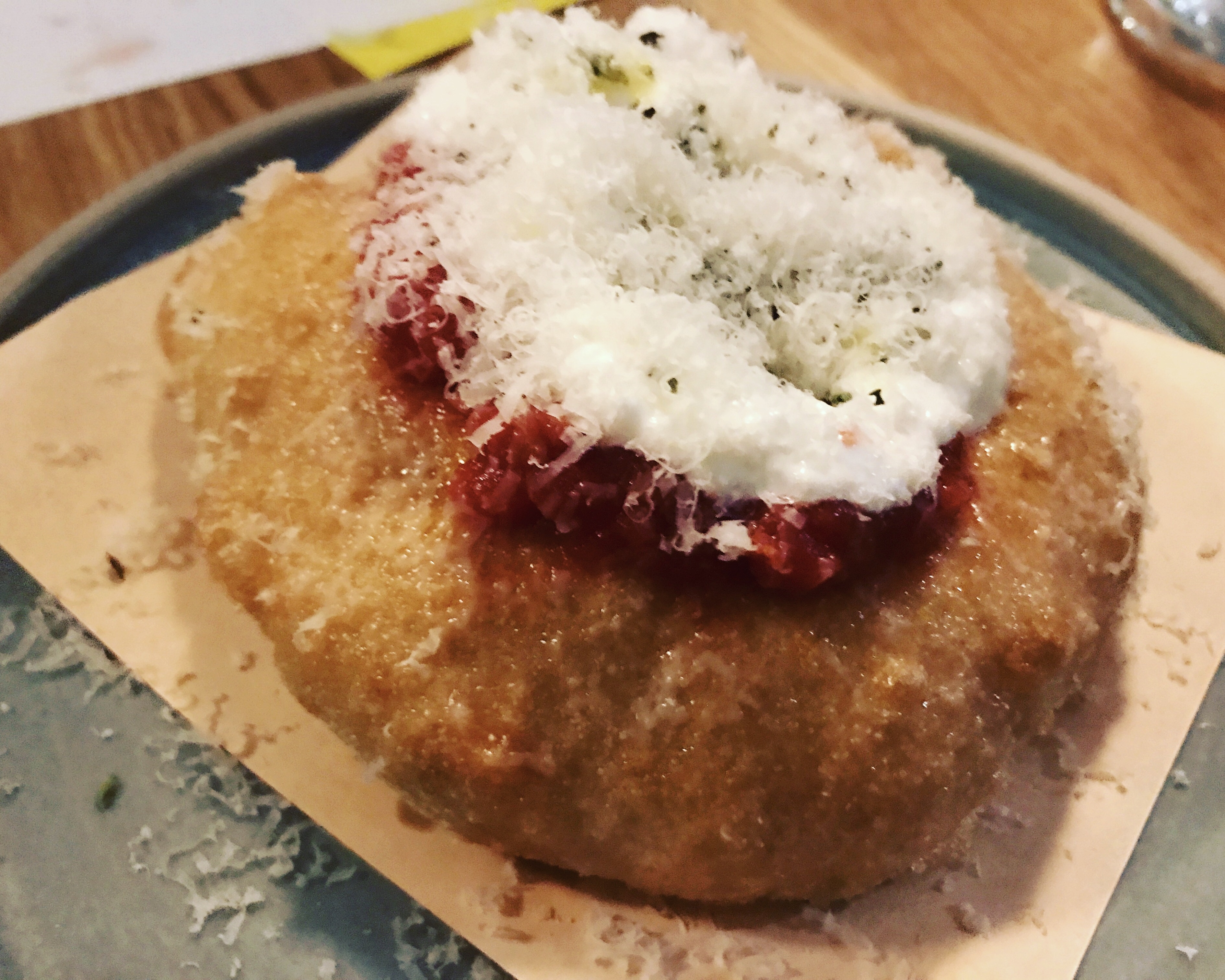 Clams, mussels and tomato vinaigrette is a vibrant bowl of summer. The flavours bright and exciting, plump mussels, the crunch of onion and little pebbles of green olive oil.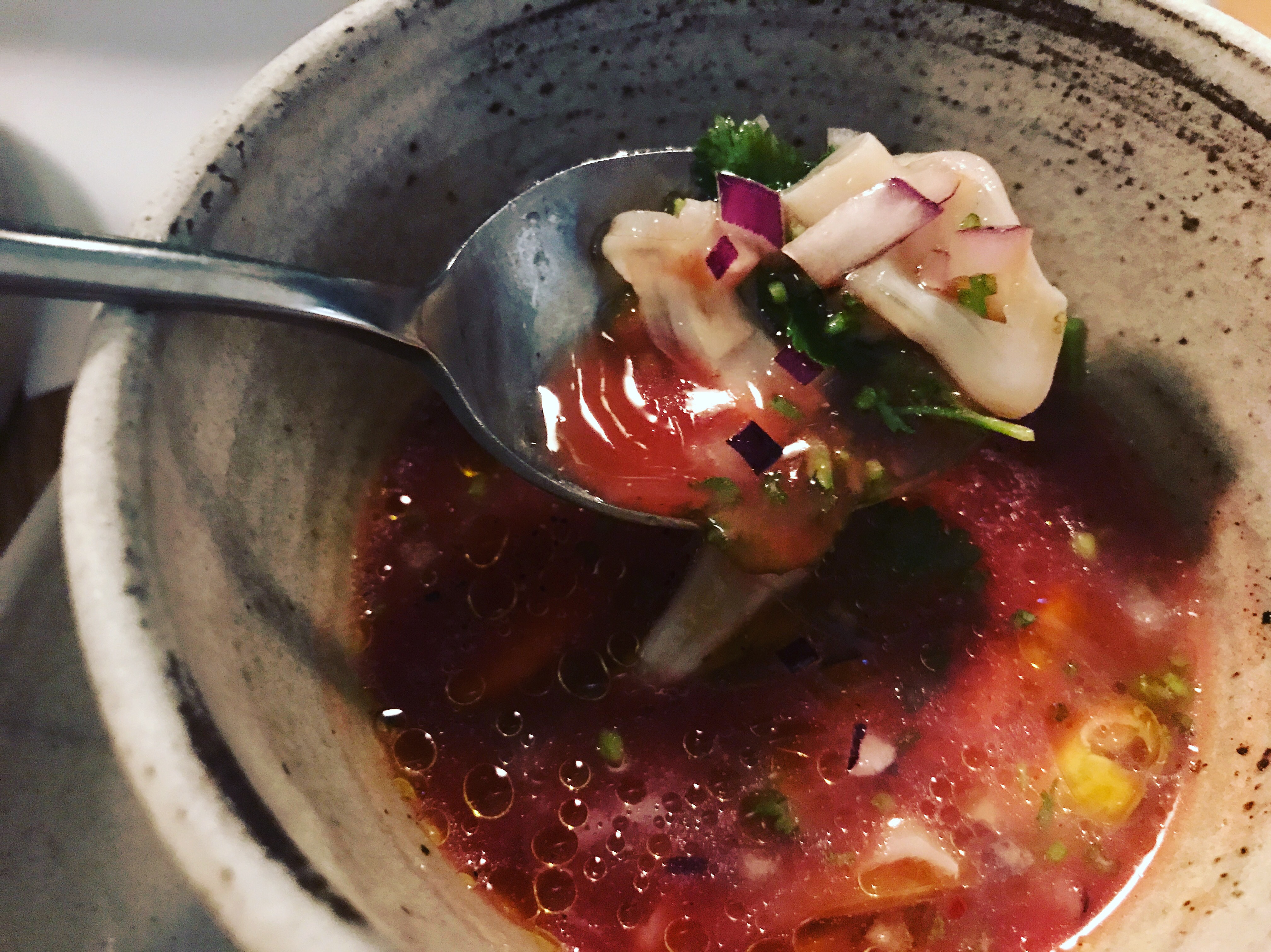 We move to pasta and the tagliatelle and partridge ragu. It's rich, creamy, the pasta is slick, dusted in Parmesan. This is the type of dish I'd happily eat alone in my pjs while binge watching Killing Eve.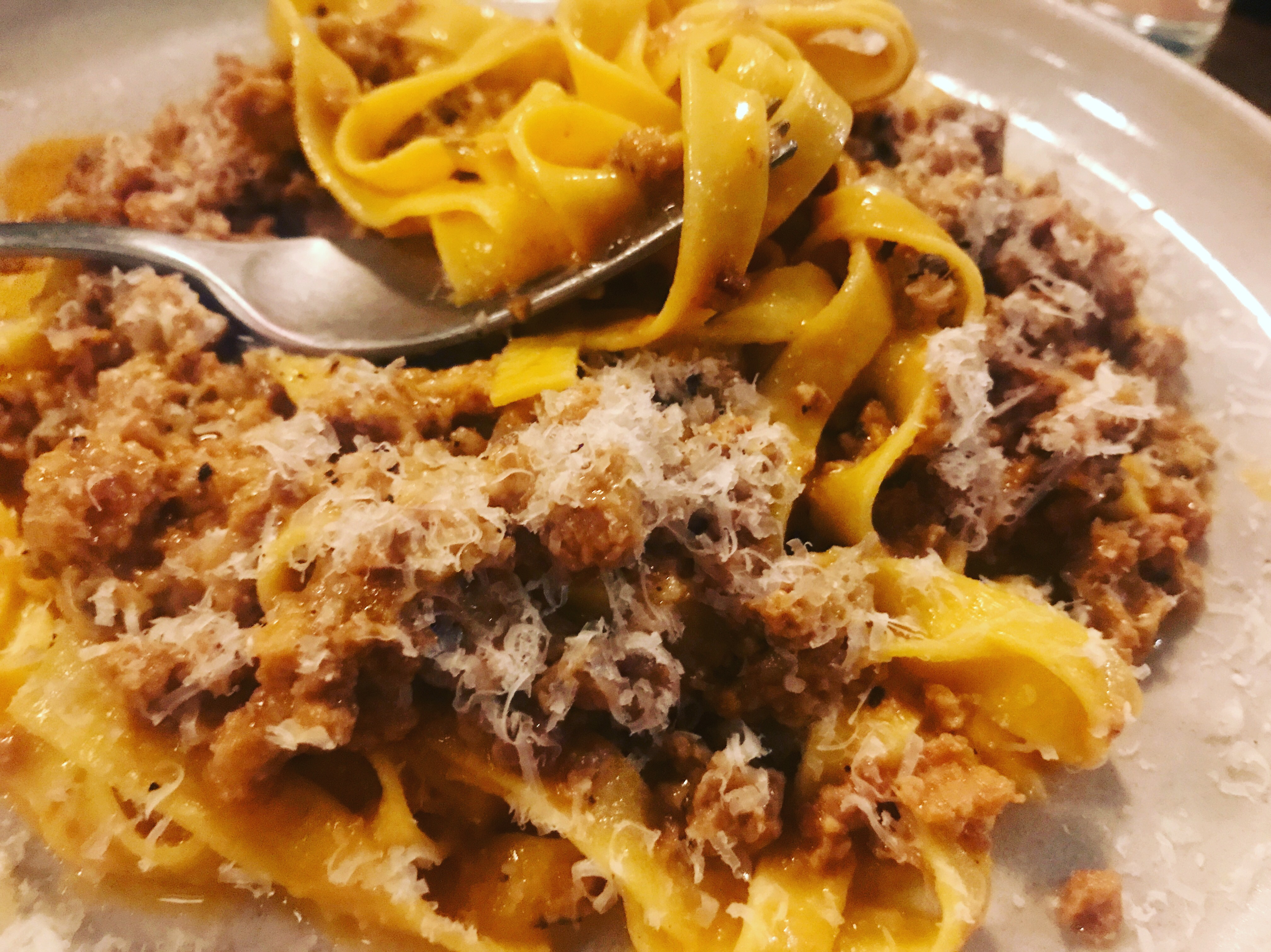 Our main is pork chop with soured cucumber, (that's essentially a pickle to you and 
me) 
with more of the mustard. We also order a side of celery, pear, Stilton and almond which had all the makings of something beautiful, if it had all of those things, but mostly it's celery and almonds.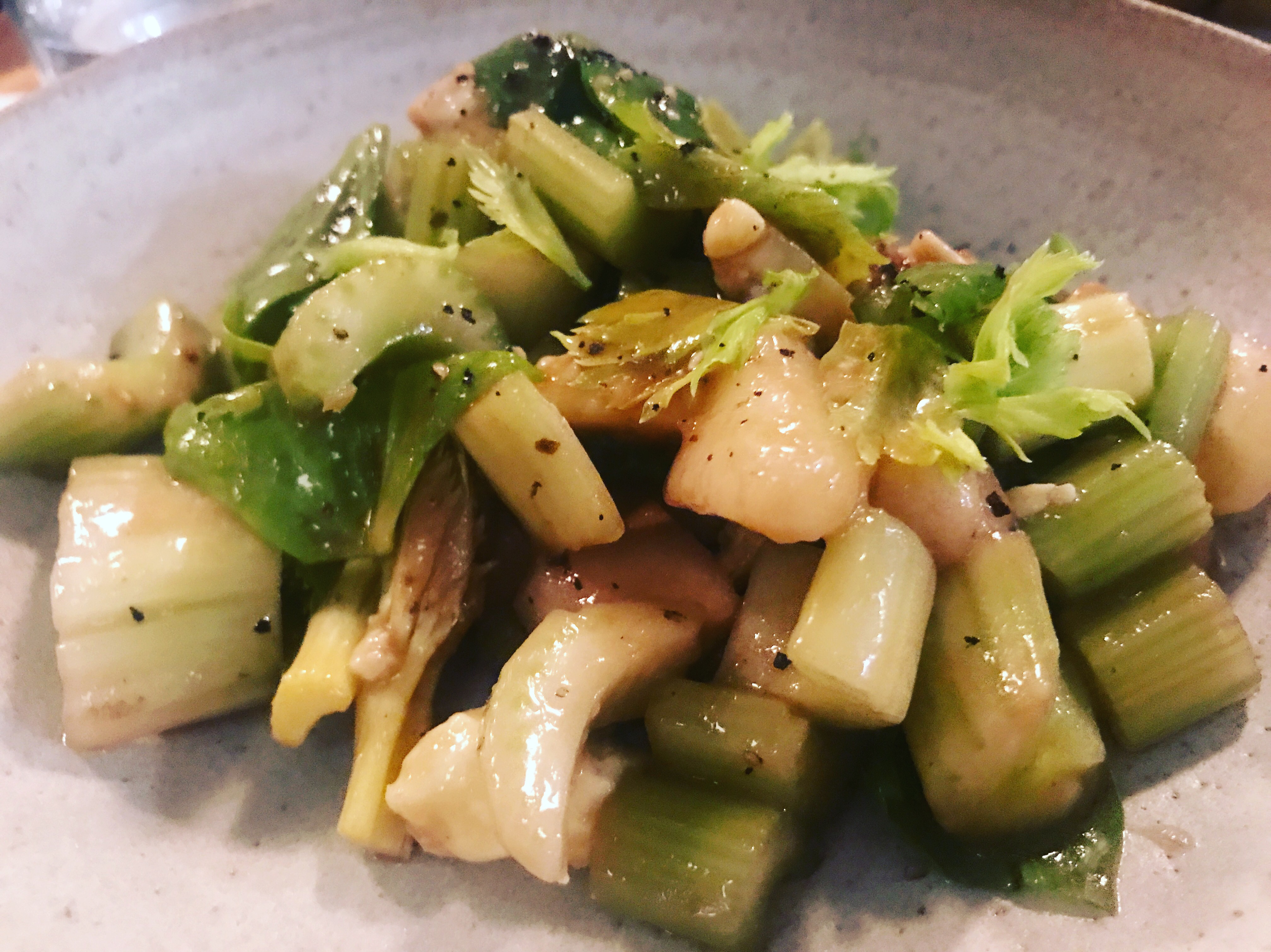 But let us not forget the glistening slab of pork in front of us, the juices pooling around it. It is glorious. Perhaps the fat could have been rendered a little crisper for me but the meat is stunning.
We couldn't fit in dessert and we think we saw Darcy (oh lovely Darcy) breath a sigh of relief at the thought we might leave although we did stay for another glass of wine. Bright is just that, everyone is smiley and happy and just bloody lovely. I hope this light continues to shine for a long time to come.
(Visited 108 times, 1 visits today)