When you are both massive foodies, each with your own list, the biggest problem can be agreeing on where to go. Luckily, Big J and I were in immediate agreement when he suggested Rok, the Scandinavian smoke house. Originally, we booked the Shoreditch restaurant, but an email offering 25% off, due to the Islington branch celebrating its first birthday, persuaded us to venture a little further from home – sorry Shoreditch. Rok is all about smoking and pickling and seasonal British produce (with produce from further afield where it works).
Rok is small but perfectly formed, all white brick walls and stripped back timber. Very scandi, and so it should be, all of your attention should be on the plates in front of you. Seated, me in a tiny nook in the wall that truly would have been impossible for Big J to squeeze his 6′ 4′ frame into, we poured over the short, concise menu. Split into pickles, starters, mains and sides, we picked a selection that threatened to overwhelm the very tiny table, at one point we ended up with the wine on the floor to make space.
We started with the Kohlrabi and cucumber and gin pickles with knackebrod. The latter was like a giant ryvita.I don't knowwhat makes it so good but it was and it worked perfectly with the sweet, sharp pickles.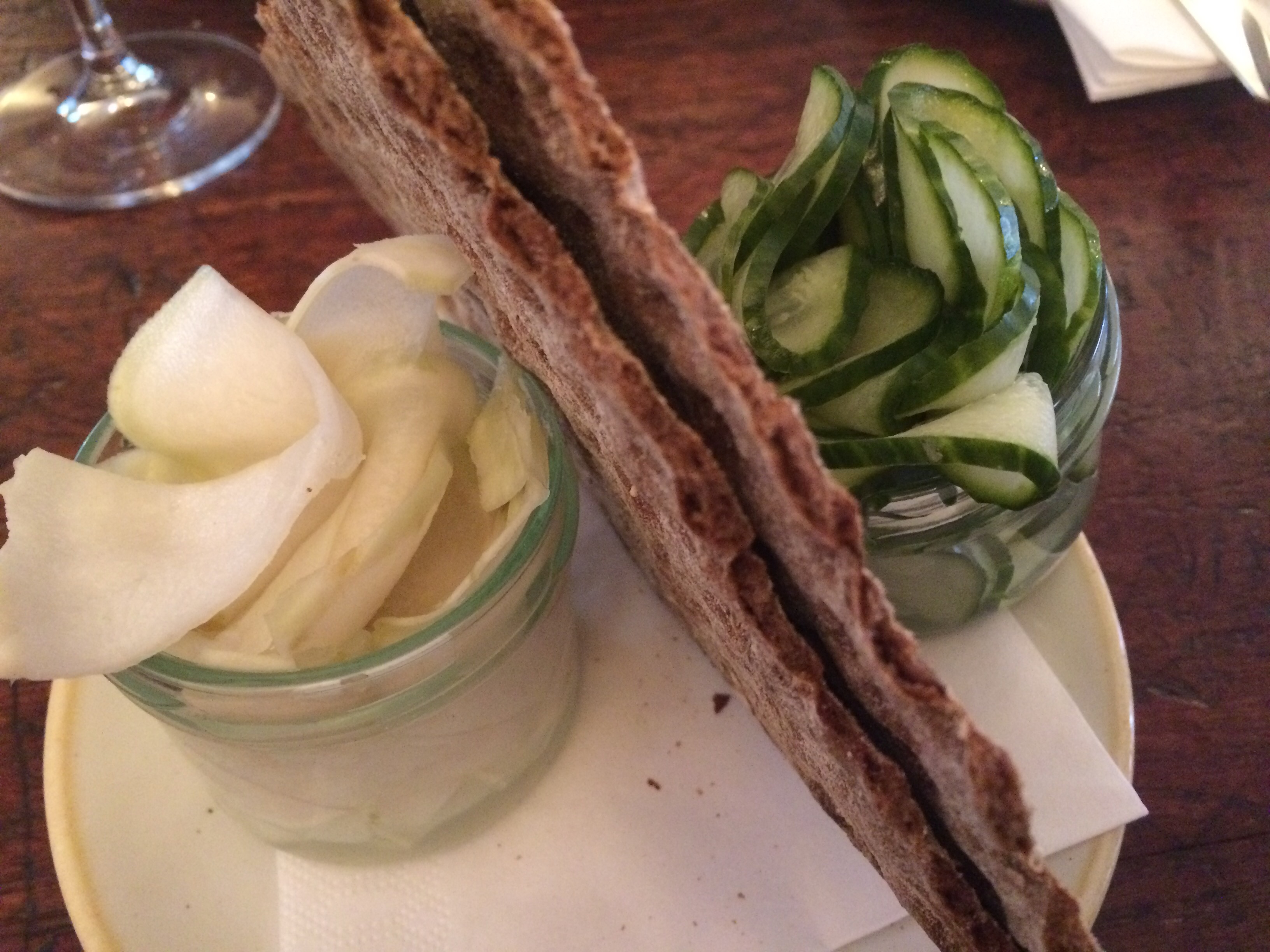 Staters, we struggled with and ended up with three of the four. First up, scallop with spicy nduja and seaweed. I could, happily, have eaten nothing but this all night. The sweet scallop, bathed in the warm and gentle, paprika-spiced oil from the sausage, the slight salty tang from the seaweed. We, literally, licked the shells clean.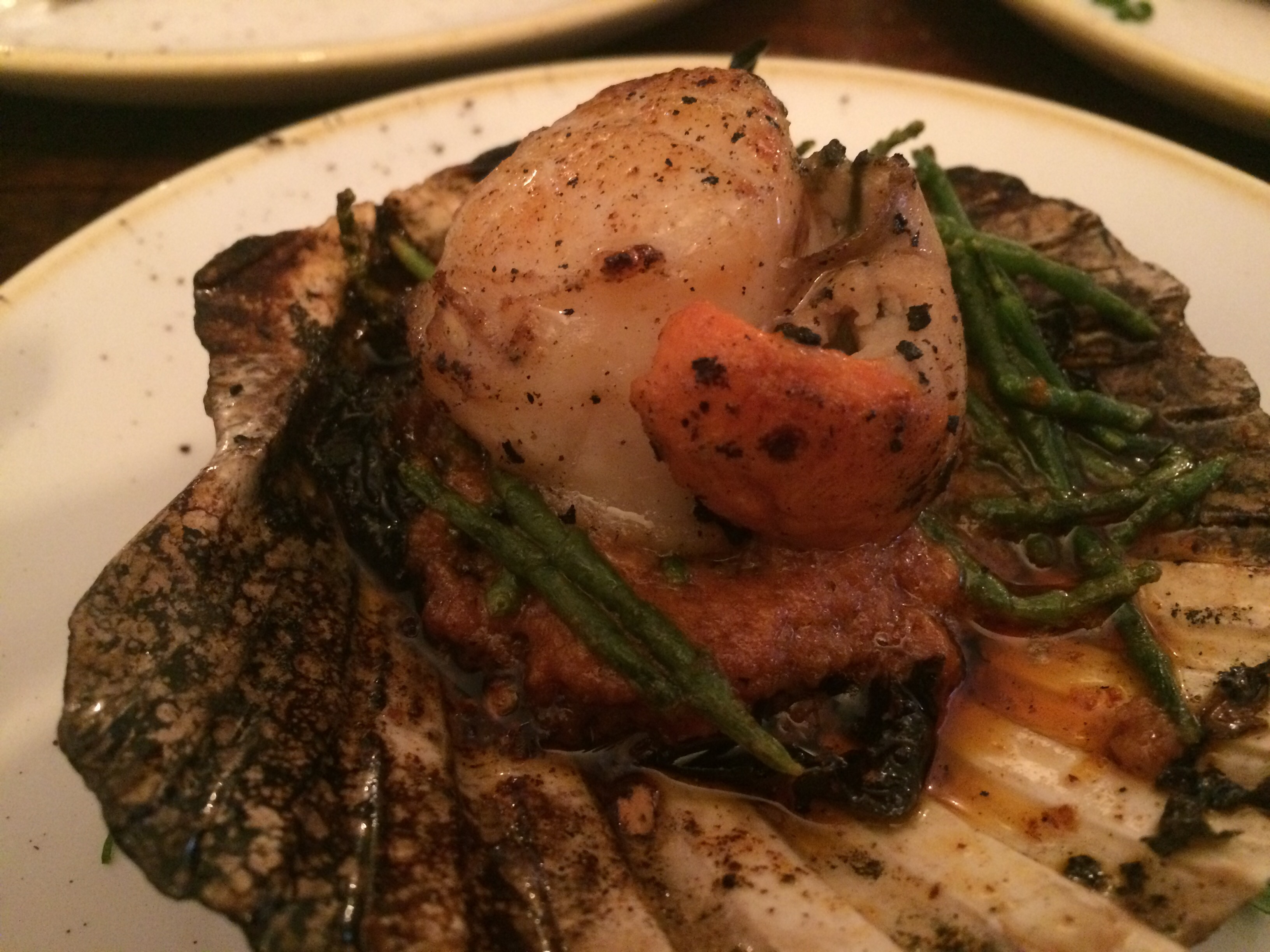 Nduja Scotch quails egg did not disappoint, the juicy, fatty sausage meat enveloping the still runny egg. Dijon mayonnaise provided a creamy bed for it to rest on.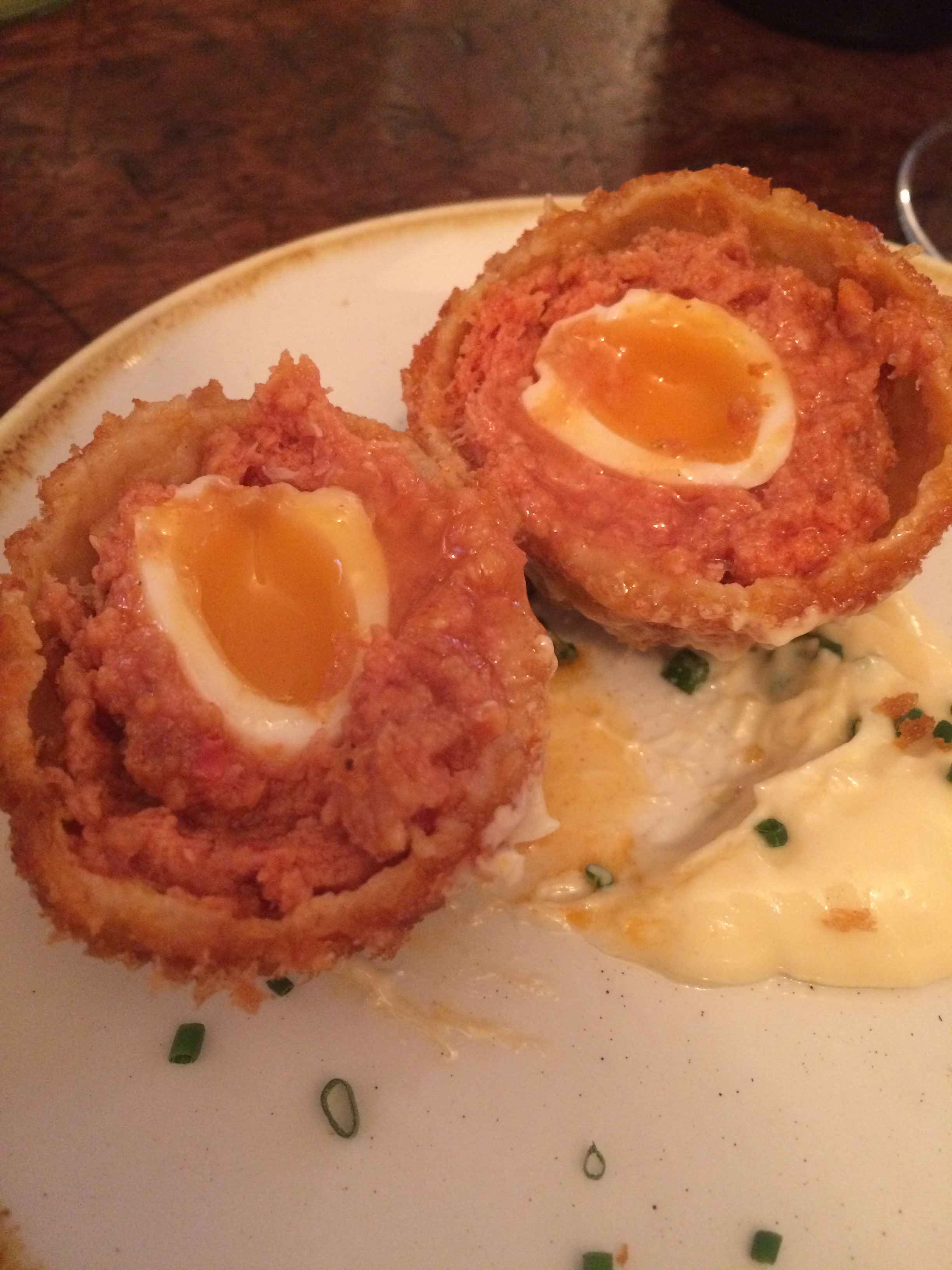 More knackerbrod, this time adorned with a rich,chicken liver pate, so smooth and intense, it could charm even my own mother into inappropriate behaviour.(Yeah, like that would be a hard thing!)Fermented cloudberries cut through the creaminess.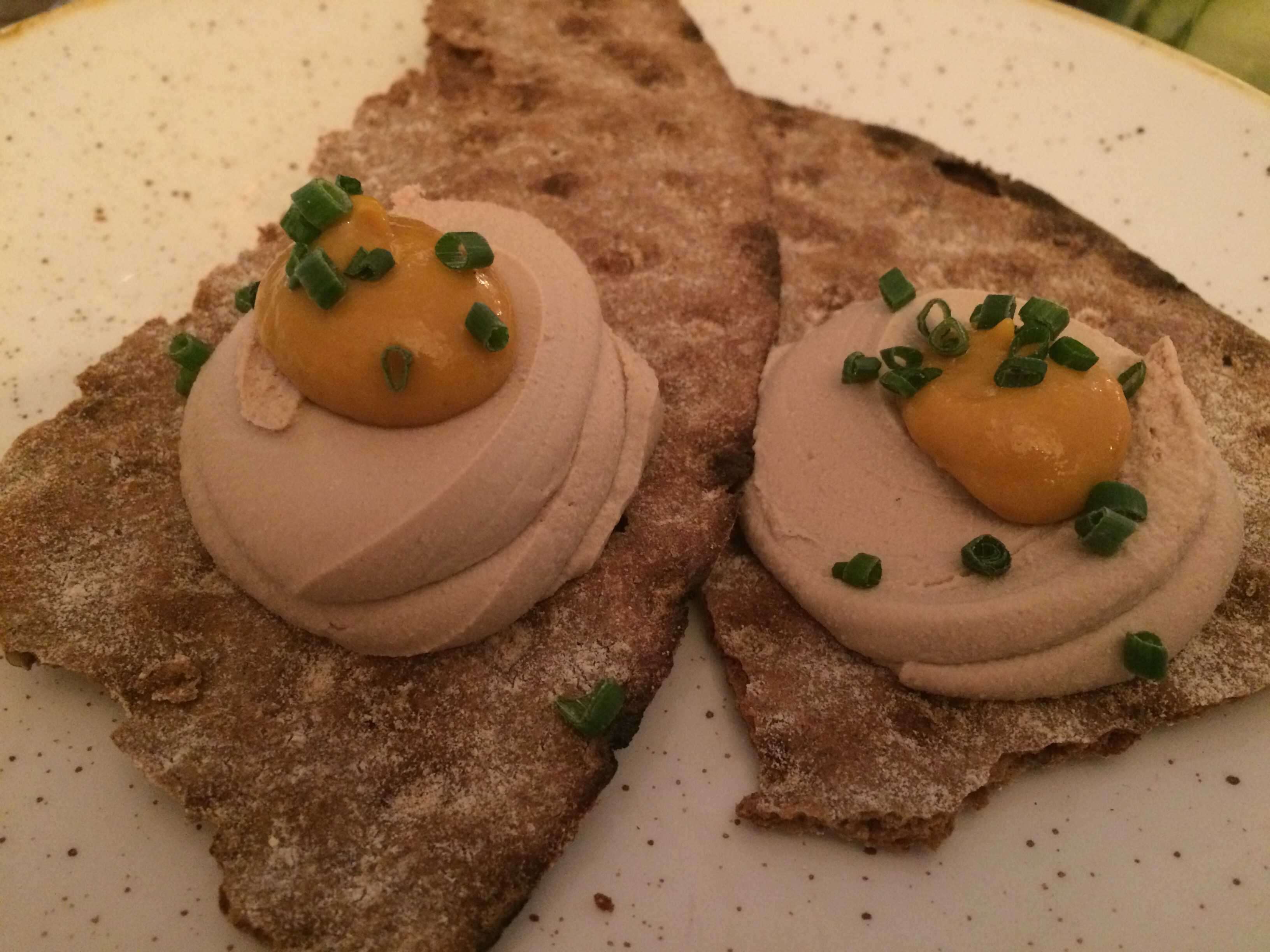 Starters are well priced at £4 for the pate, £5 for the Scotch, but £8 for the scallop which I can forgive because it was divine.
For our mains, we both chose the duck with bacon lingonberry jam. Perfectly pink and juicy. I'm not sure I tasted the bacon but it didn't matter.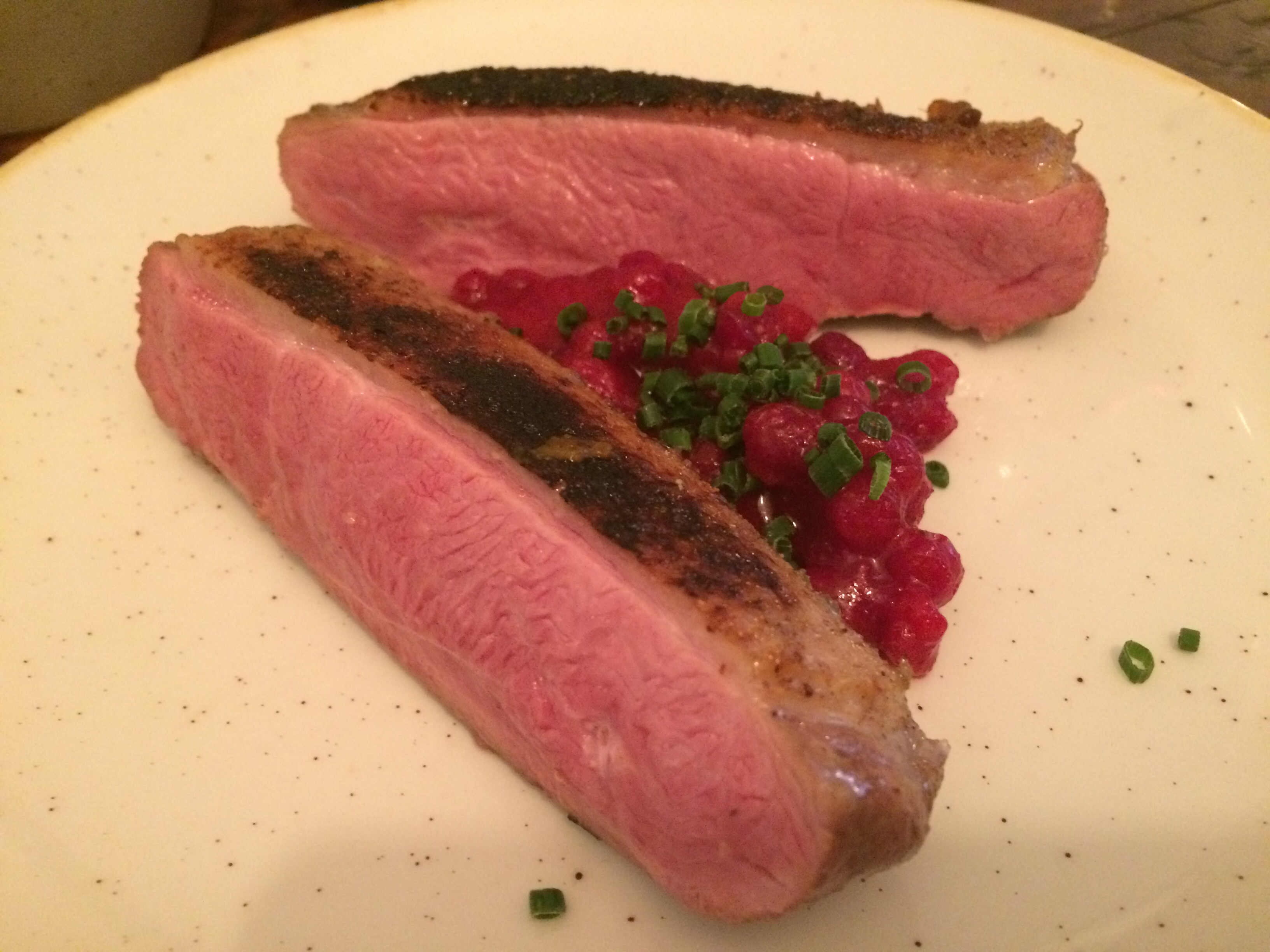 Pork with pickled Granny Smiths and saurerkraut, what a delight. The pork fell off the bone, tender and melting, with a soft whisper of smoke. The Granny Smiths were tart, fresh and the perfect thing to contrast the soft, sweet pork.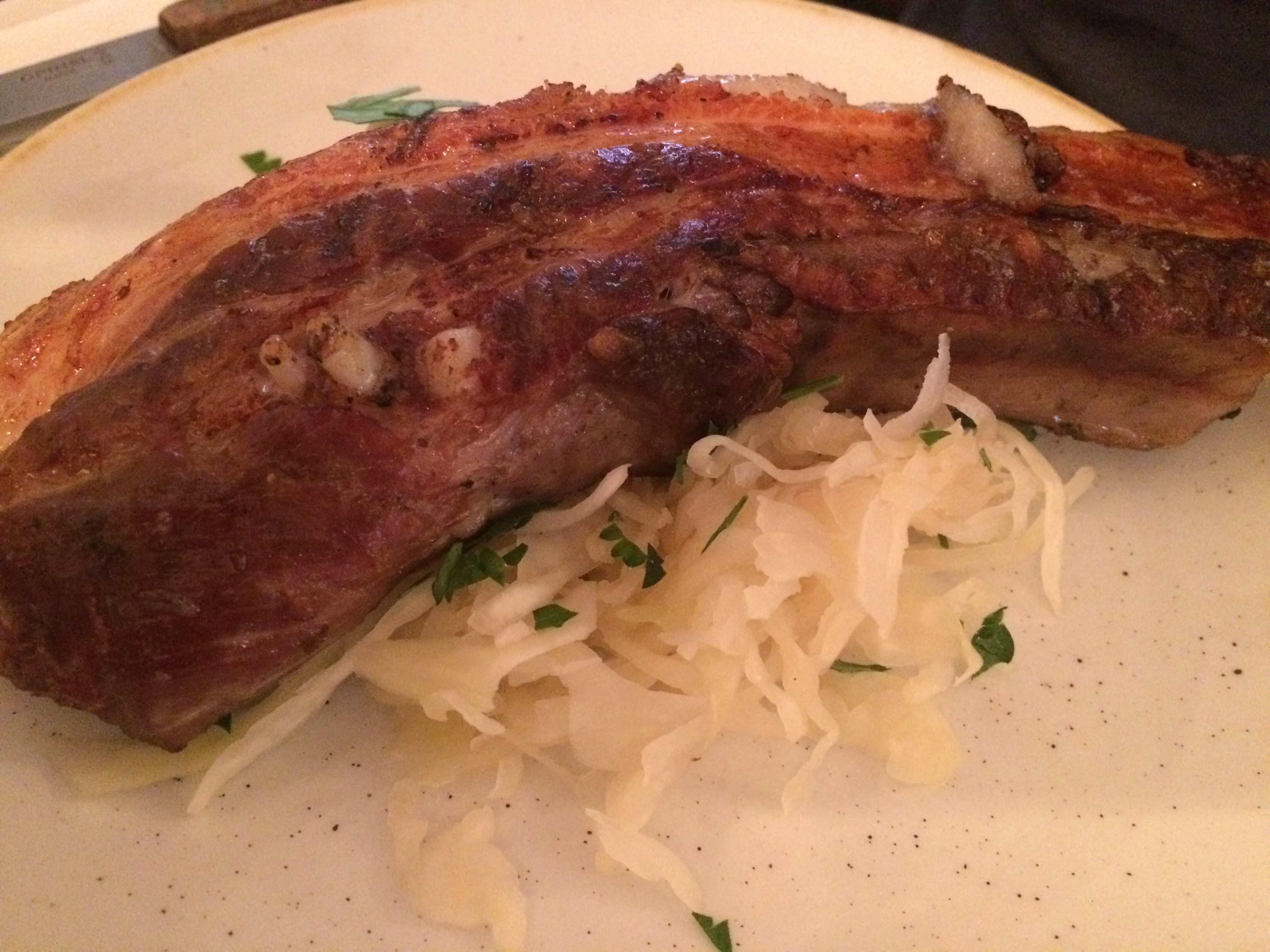 And don't let me forget the sides, the blackened cabbage with macadamia nuts and vasterbottensost, a hard Swedish cheese was the dish of the day. Jesus, what sweet wonder is this? I can best describe it like a cabbage Mac and cheese but nutty and smokey, like cabbage on crack, I imagine, I've never done crack myself. At just £6, this was an absolute winner, if you go, you must have this.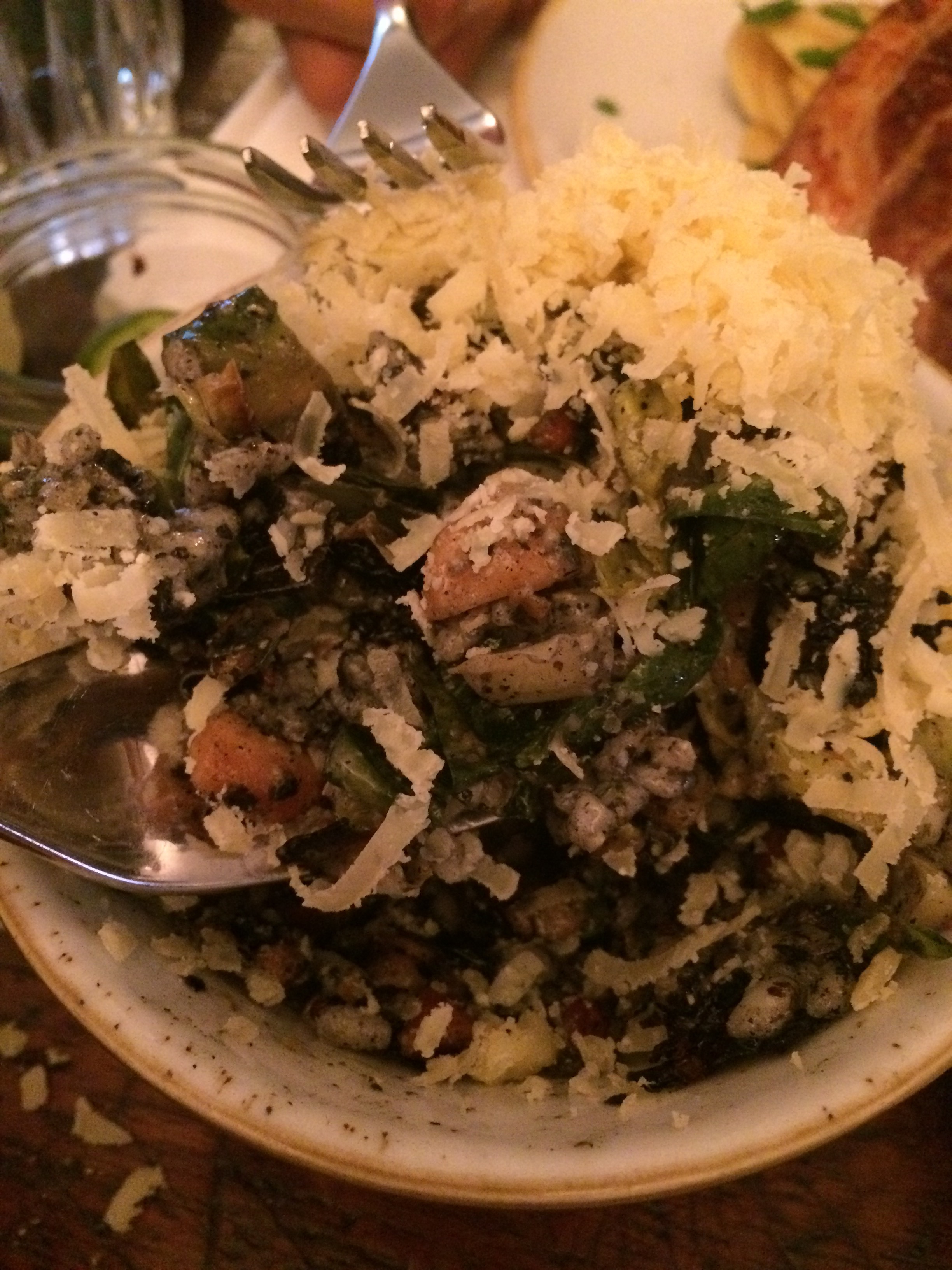 The potato gratin with fermented anchovies was one of the best potato dishes I think I have ever eaten. Rich and creamy, with a crispy, burnt top, the flavour just punches you in the face.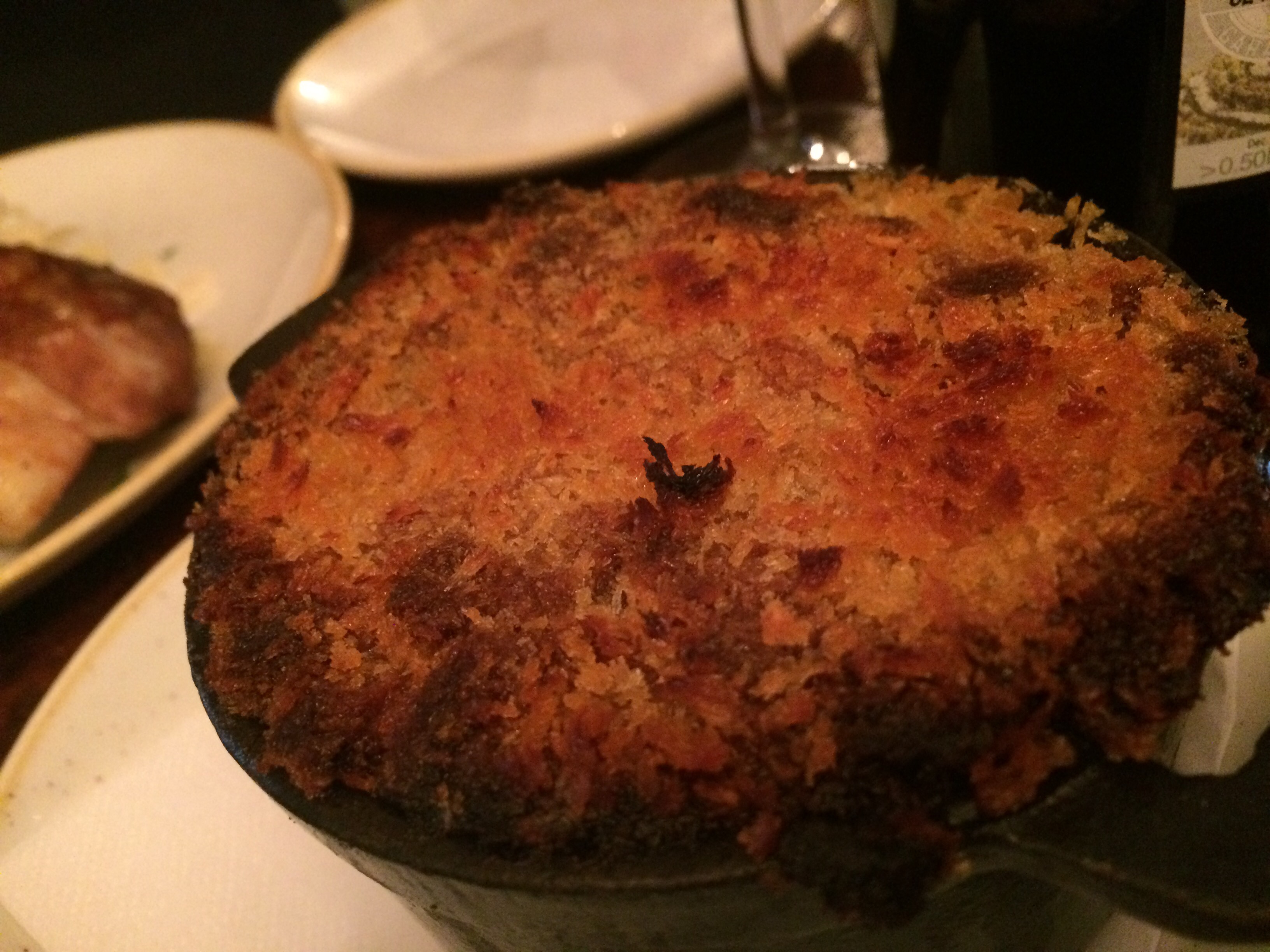 As greedy people do, we ordered the 40ft pale ale, peanut butter ice cream and dark chocolate mousse. If you like indulgent, rich desserts, you'll love this. Heavy, intense and malty it's almost didn't taste like ice cream. One of these alone would have been enough, we only managed a couple of spoonfuls each, before calling it quits.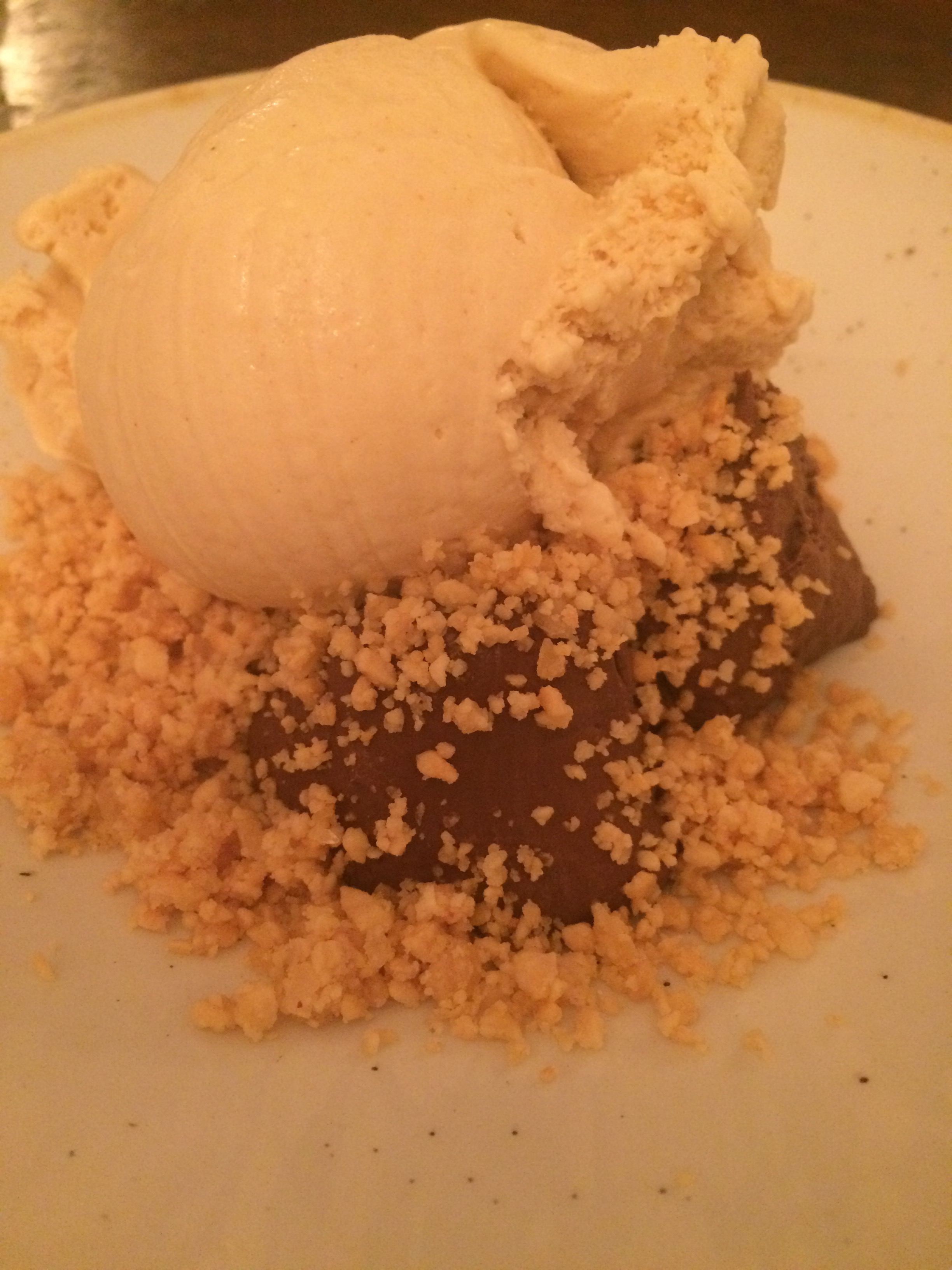 Service was warm, friendly and faultless.
Big J and I have another dinner booked in but this time on a weekend. Now we just need to decide where to go.
(Visited 57 times, 1 visits today)