I have a friend, well actually an ex and he's not a friend really, who will make a bet with me knowing he will lose. The outcome is always lunch somewhere I really want to go; it's bad form not to pay out on a bet.
And so, this is how I found myself at Core, the first solo restaurant from Clare Smyth who held three stars at Restaurant Gordon Ramsay.
We ordered cocktails in the bar, before moving through to the dining room with it's much photographed famous glass walled kitchen. The atmosphere was relaxed fine dining, the room very noisy with ladies who lunch and clients to be impressed in the week before Christmas.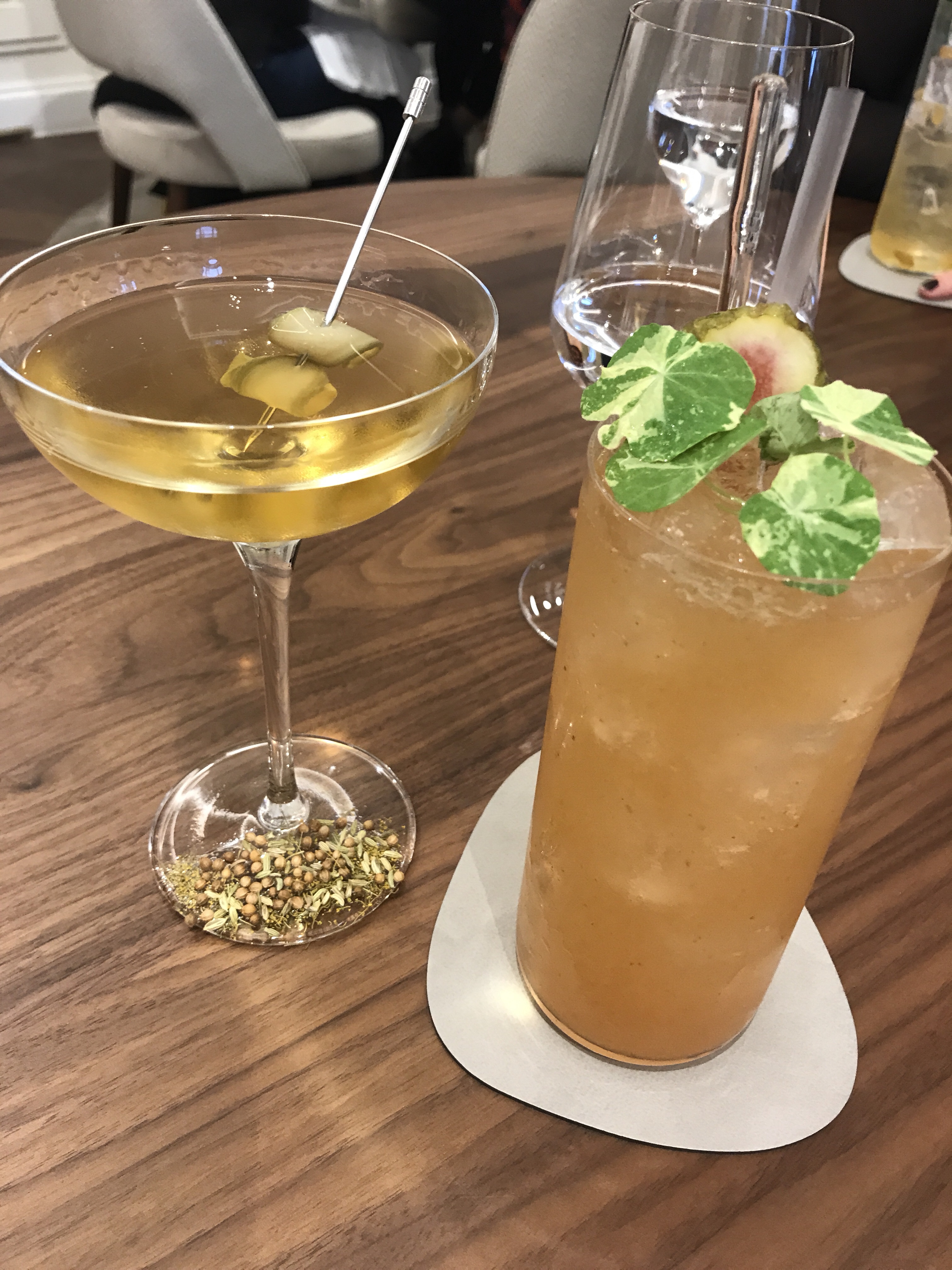 We plumped immediately for the longer of the two tasting menus with the wine pairing. At lunch there is also a shorter tasting menu and a three course set menu on offer.
The meal opened with snacks. Like the scene setting for a fairytale, they were truly beautiful, hinting at future magic yet to be eaten.
Nestled on a bed of moss were tiny, buttery pastry cases filled with earthy mushrooms and creamy, melting foie gras.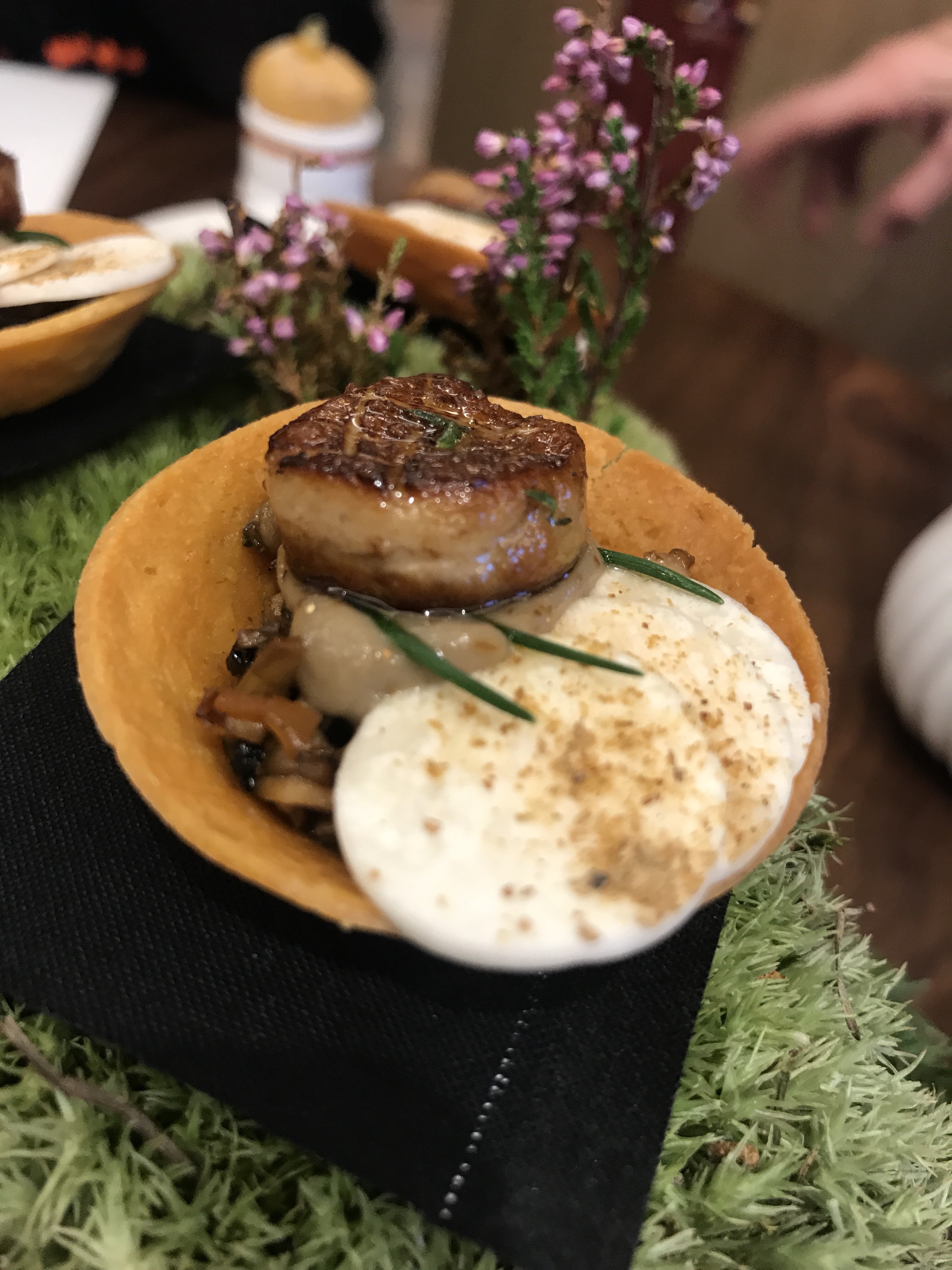 Jellied Eel was light, sweet and soft, inside crispy, savoury seaweed.
Pumpkin and aged Parmesan gougeres (donuts) were as light as air, kissing my mouth before melting.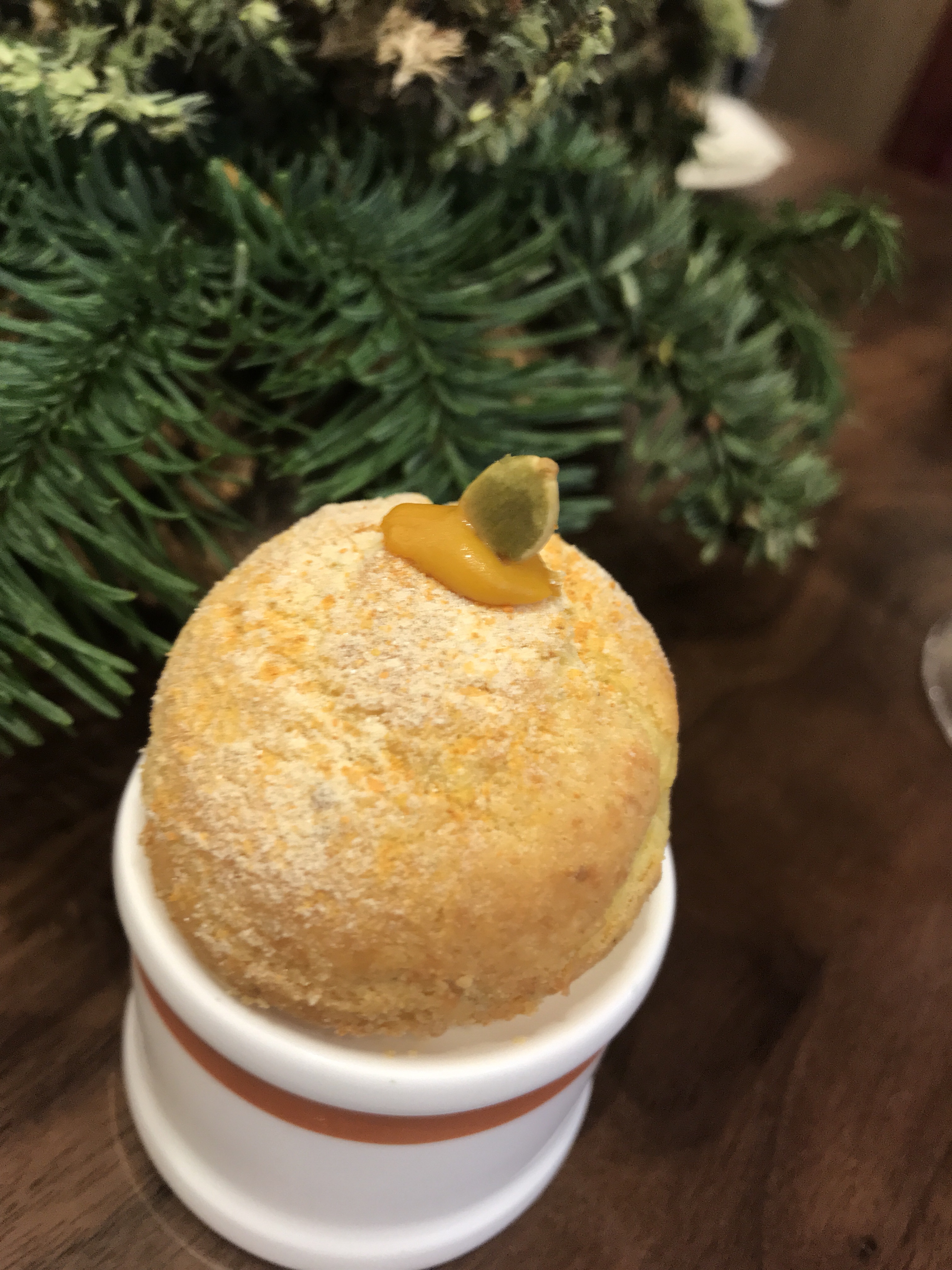 Last, we reached for the duck which arrived at the table under a smoke filled cloche, juicy little nuggets both sweet and smokey.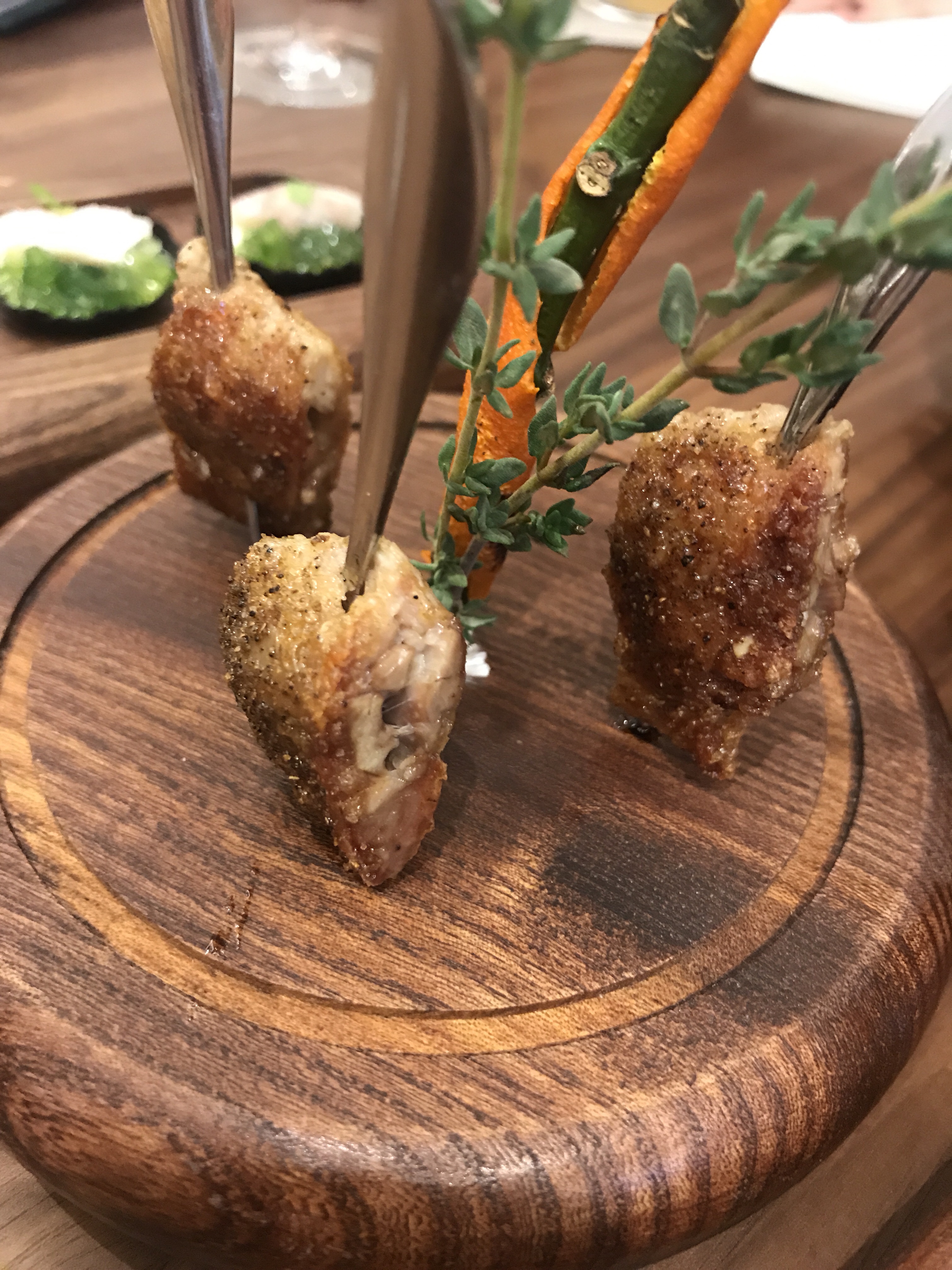 I should point out that all of the wine was excellent and, for me, one of the highlights of the meal was Gareth, the sommelier. He spent more time at our table than any of the other staff. His knowledge of wine is incredible and his love of it is both obvious and joyous to share.
We started with Isle of Mull scallops, perfectly cooked with a delicate smokiness,  dressed with the roe which added richness. It looked beautiful – this is the place Instagram dreams are made of.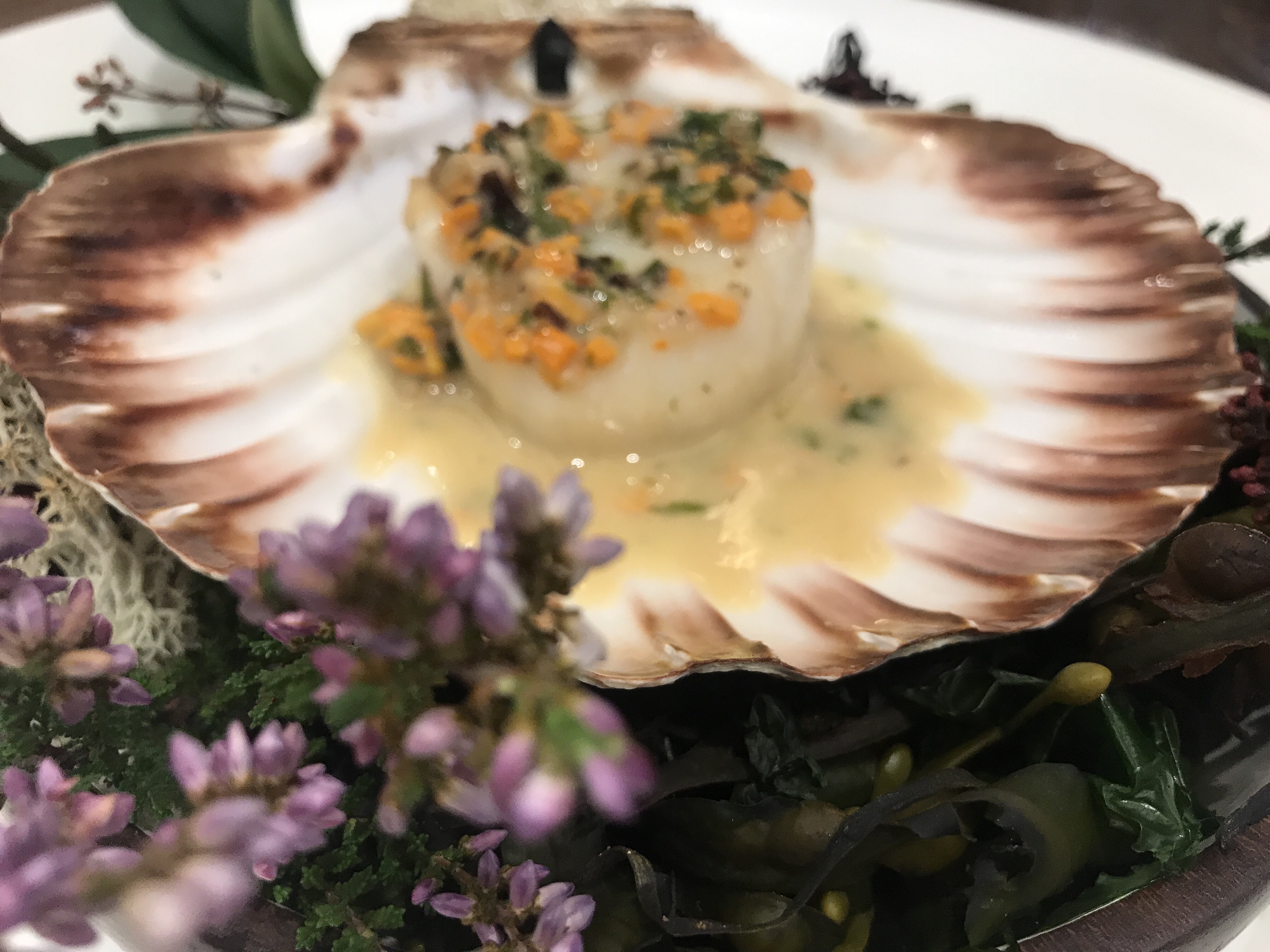 In addition to this, because we love crab and it sounded delicious, we had the crab royale. This mouthful of donut was topped with sweet crab, served with an intense crab bisque and  topped with a sharp citrus foam which cleansed the palate.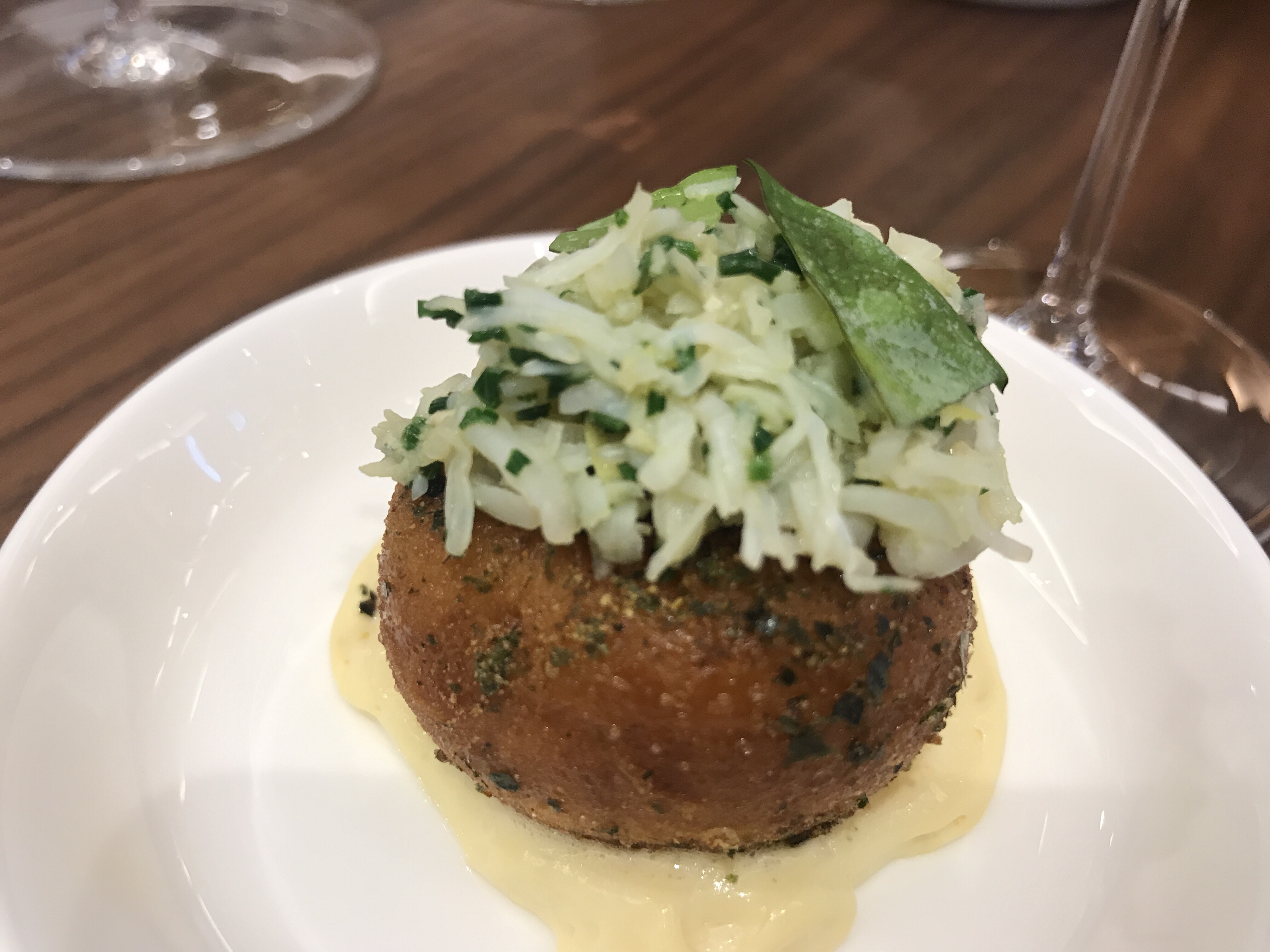 Next, the famous potato dish,  a nod to Claire's Northern Irish roots. The Charlotte potato was topped with potato crisps, herring and trout roe and served with a dulse beurre blanc.  It's a much hyped dish and it is lovely. The contrast of waxy, nutty potato with the intense, salty roe and super rich beurre blanc was so delicious, we practically licked the plates.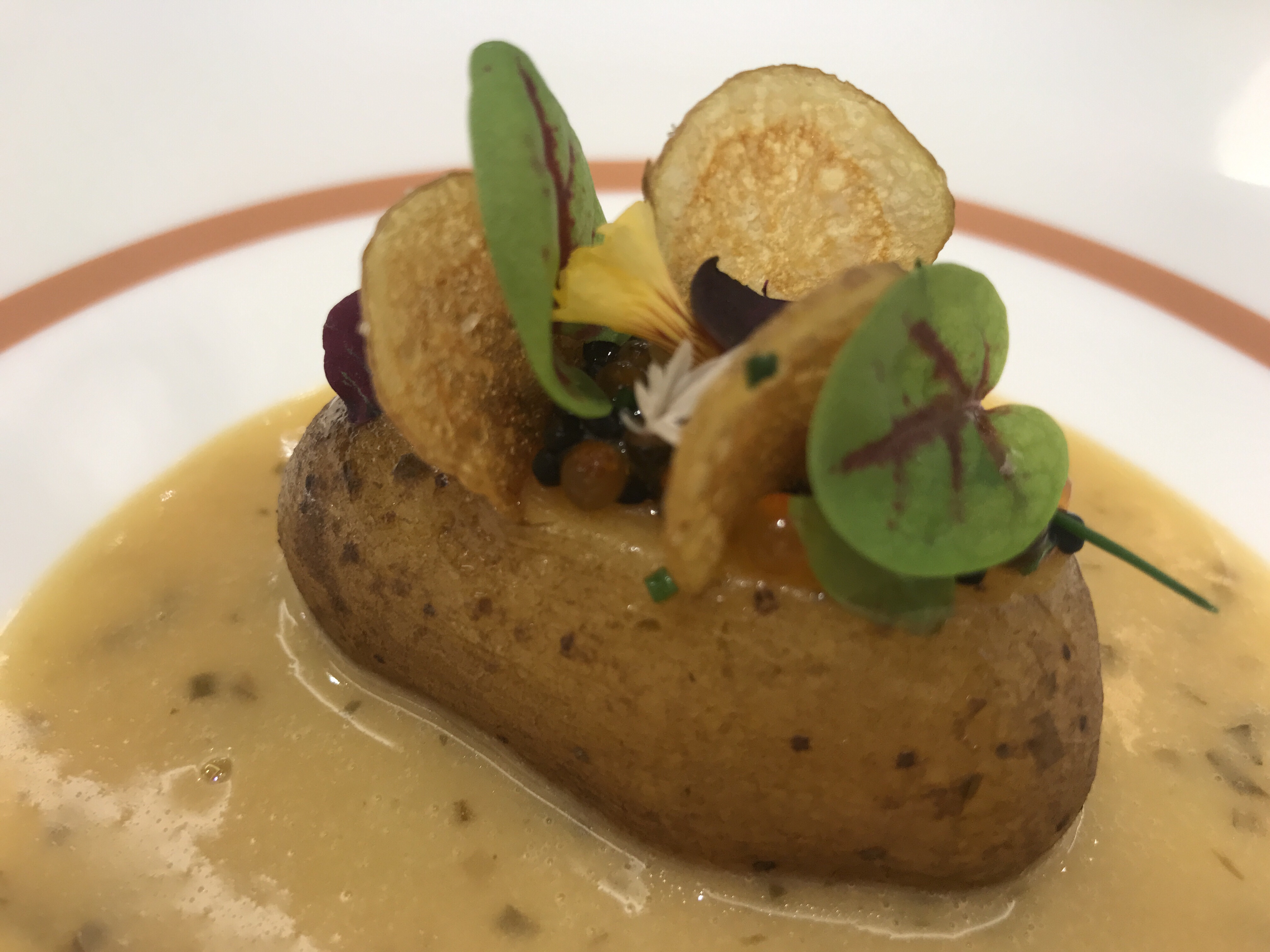 Skate was served with Morecambe bay shrimps, Swiss chard and brown butter. It was soft and earthy, the peppery nasturtium leaves and salty samphire cutting through the sumptuous sauce.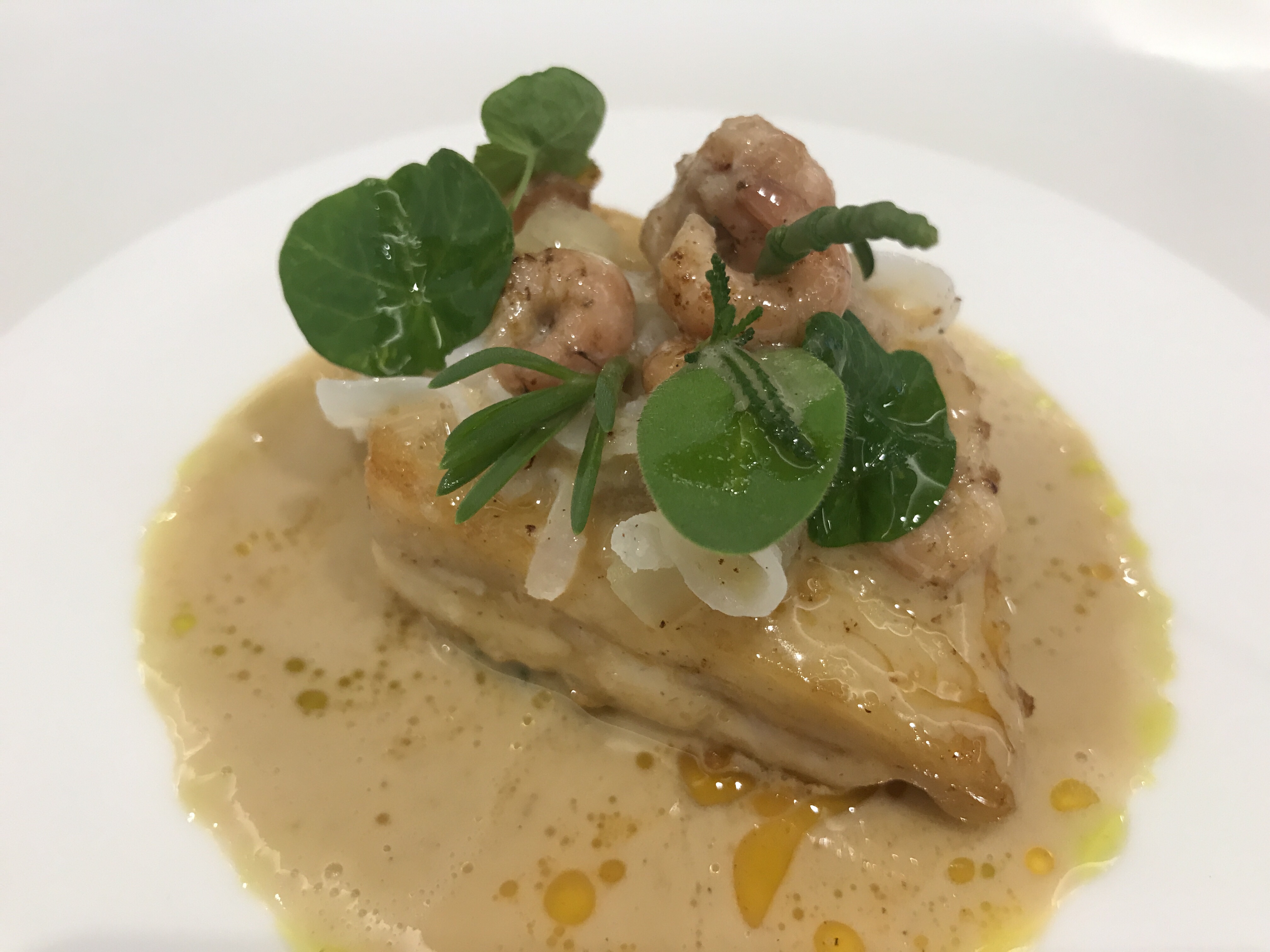 The next plate featured lamb but it was the carrot that was designed to be the stand out. I loved this dish. The carrot was caramelised, making it almost candy like. The lamb was as tender as can be, the jus I could drink in a mug. The sour sheeps' yoghurt cut through all of this and brings a completely different flavours.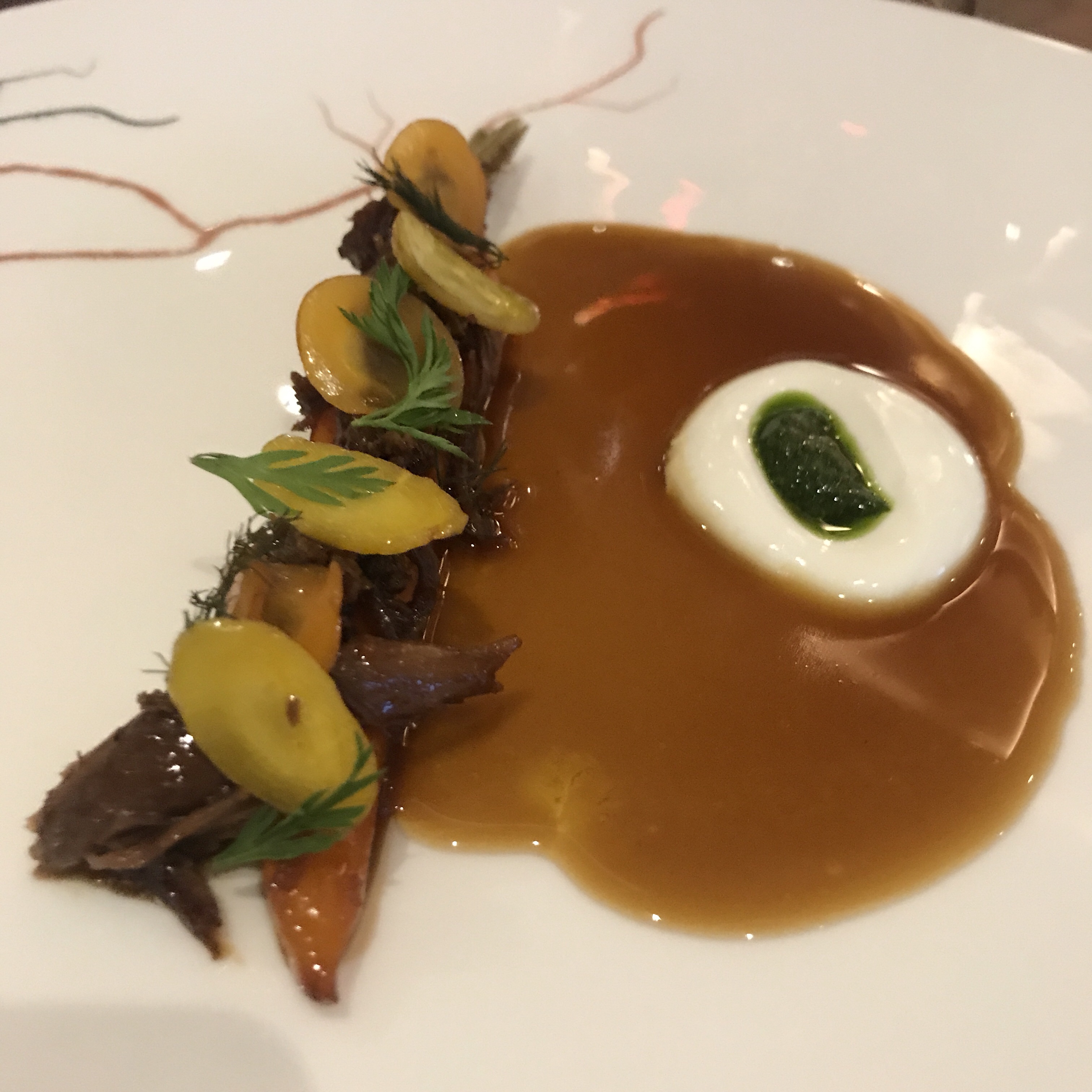 On the side, a sweet bun filled with more braised lamb.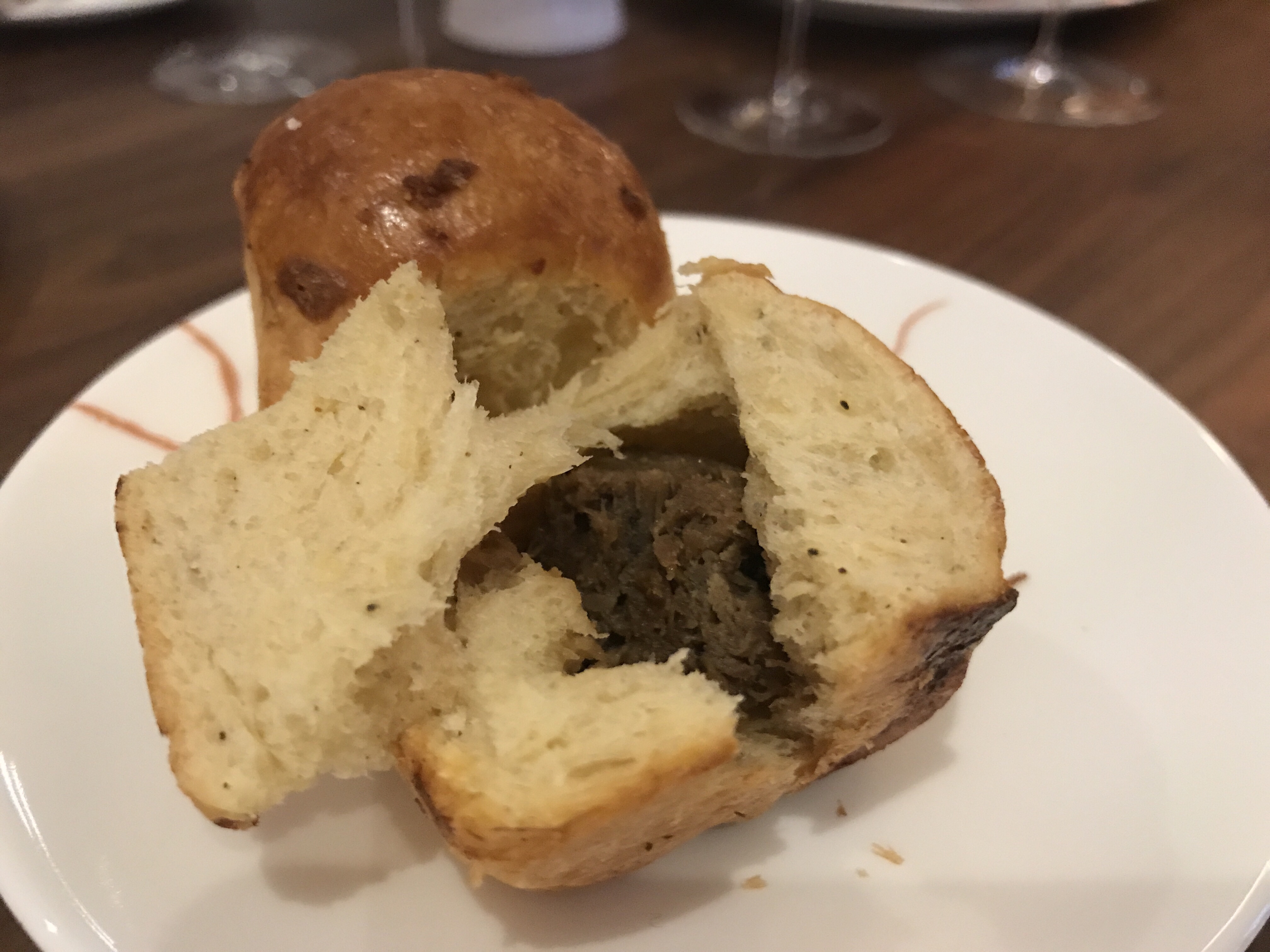 Our final savoury dish was venision and it was stunning. There was velvety celeriac, nutty pearl barley, shaved chestnuts like a sweet truffle and a sweet, smokey chestnut purée. The whisky sauce added a bitter depth to this plate of umami magic.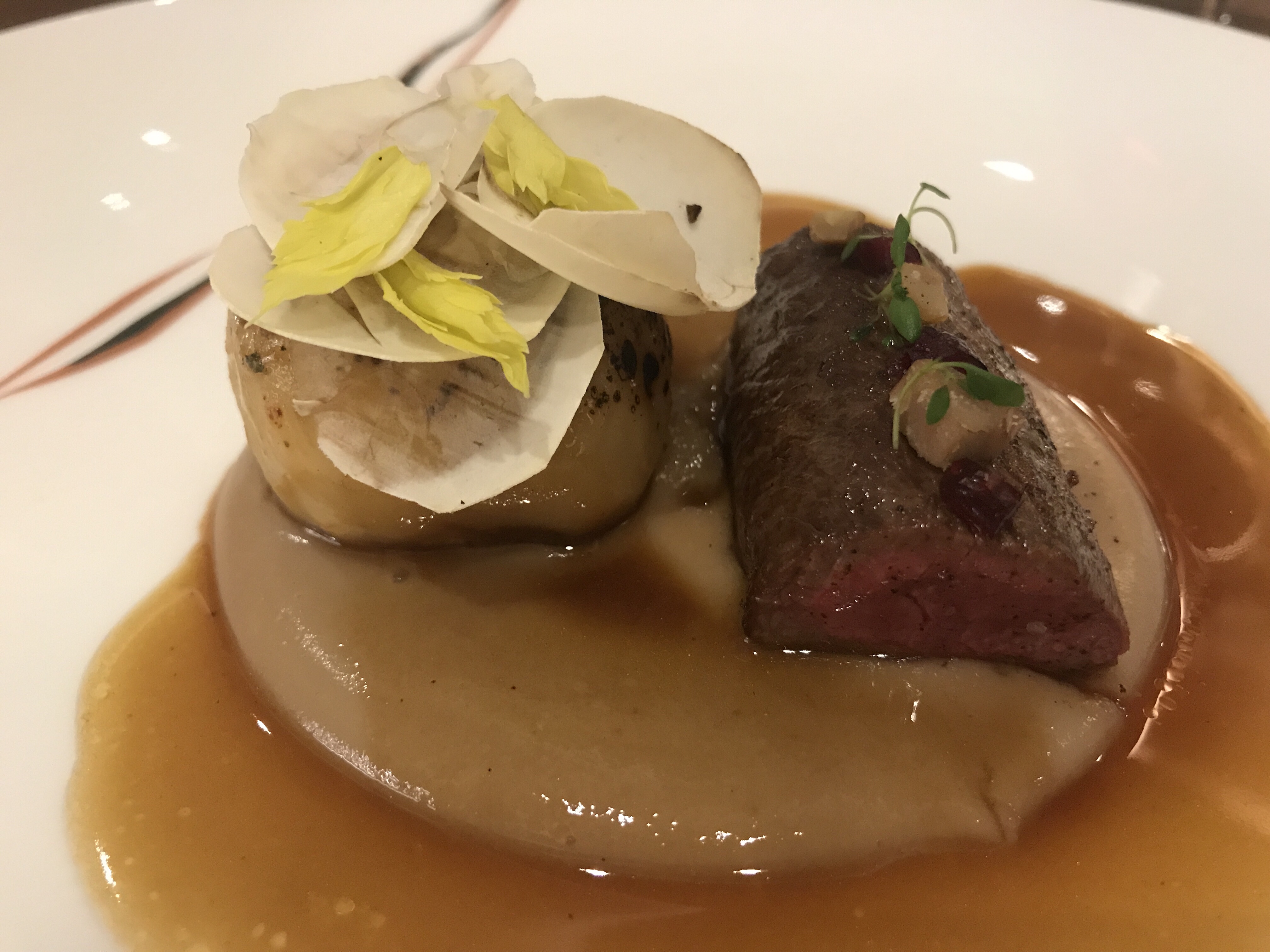 Our first, and I would say best, dessert was a clever play on a Bakewell tart. It delivered  just the right balance of sharp, the cherries, to soft and sweet with the fluffy light meringue, and the refreshing zing of the cherry sorbet.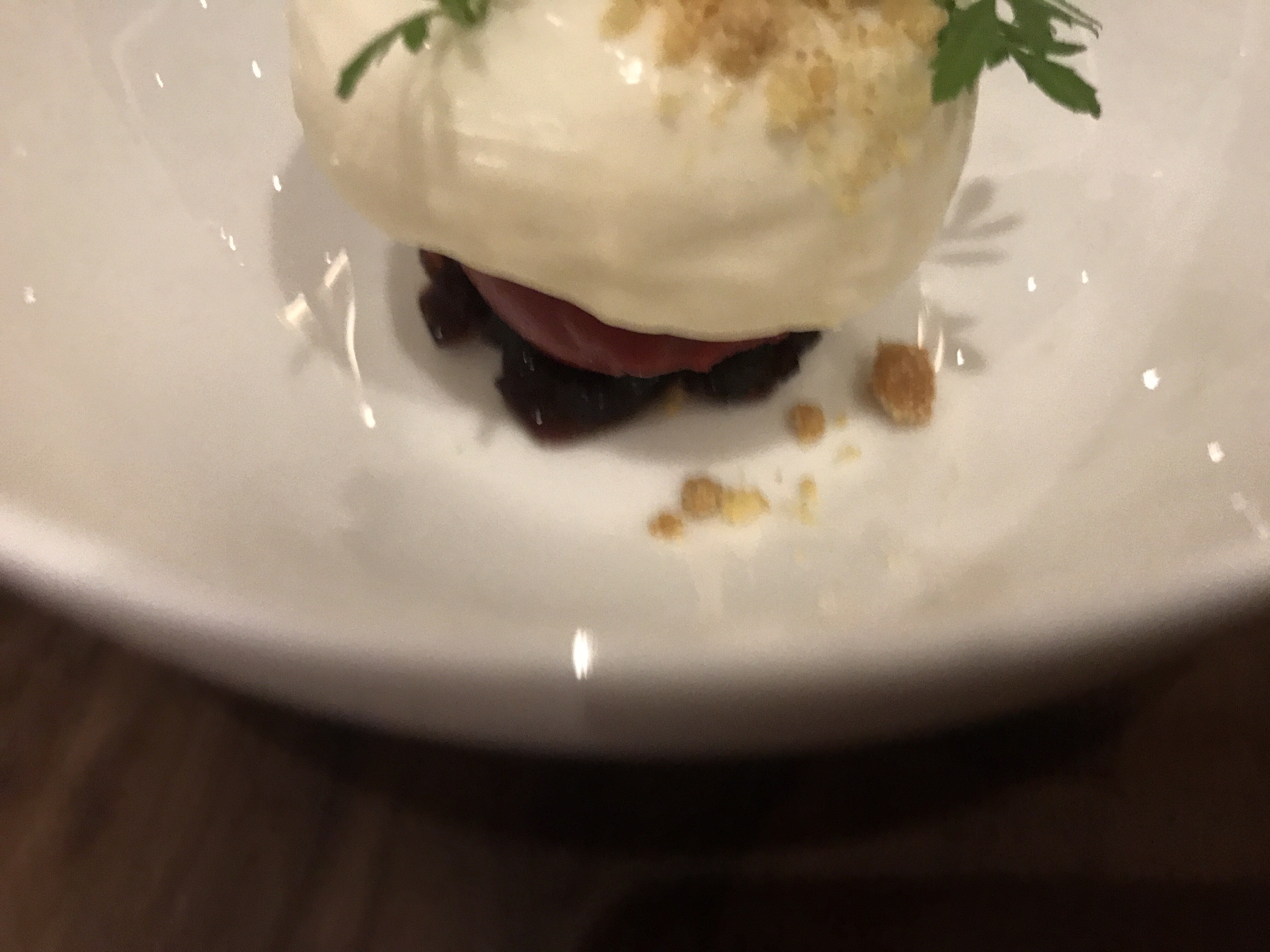 Our final dish was pear and lemon verbena. It was incredibly light and refreshing, especially after such a long meal. I'm not a huge pear fan but I still enjoyed.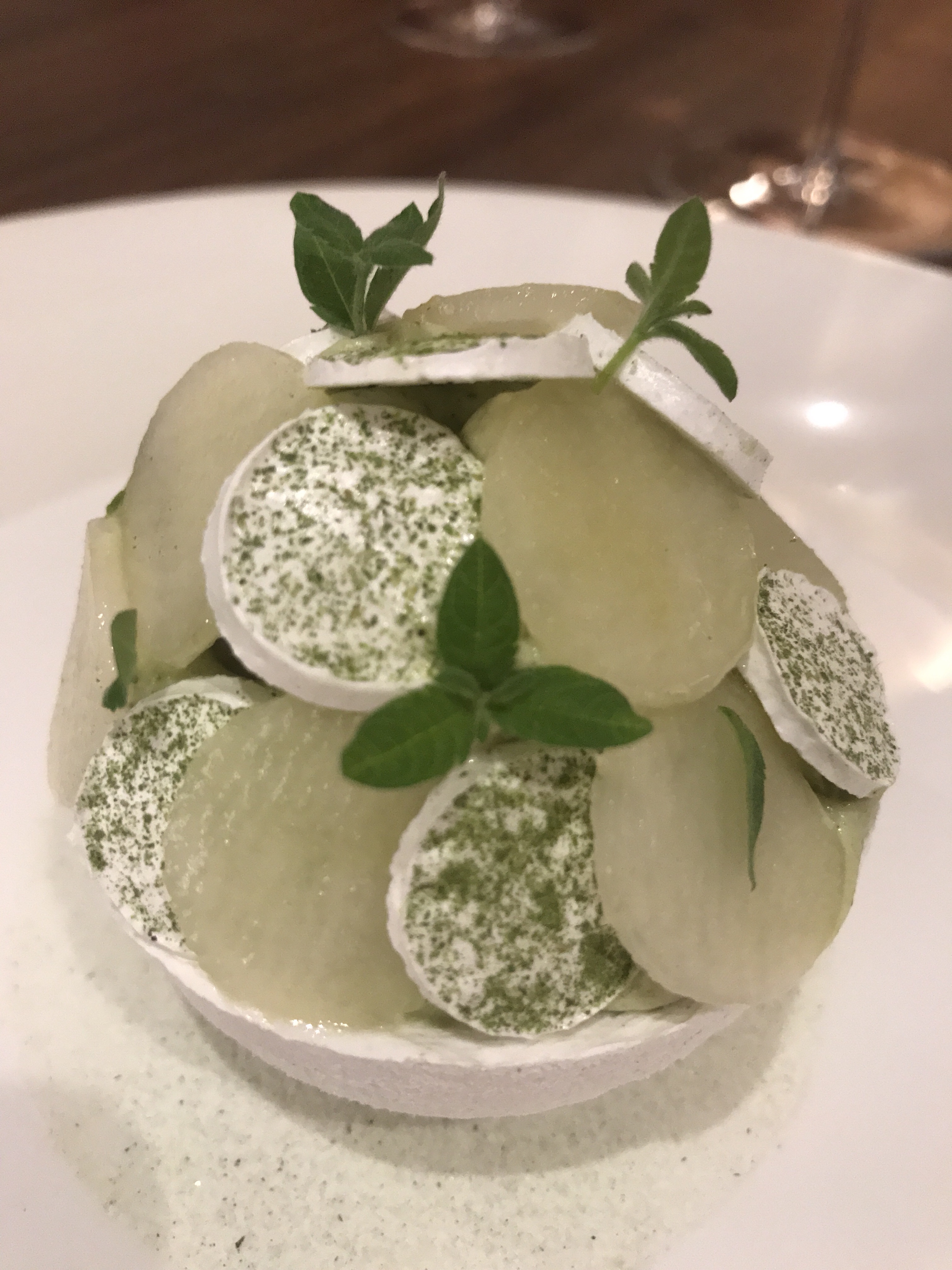 By now it was 5pm and we were asked politely but repeatedly to take our petit fours in the bar which we did.  The warm chocolate tart was the perfect way to to finish the meal.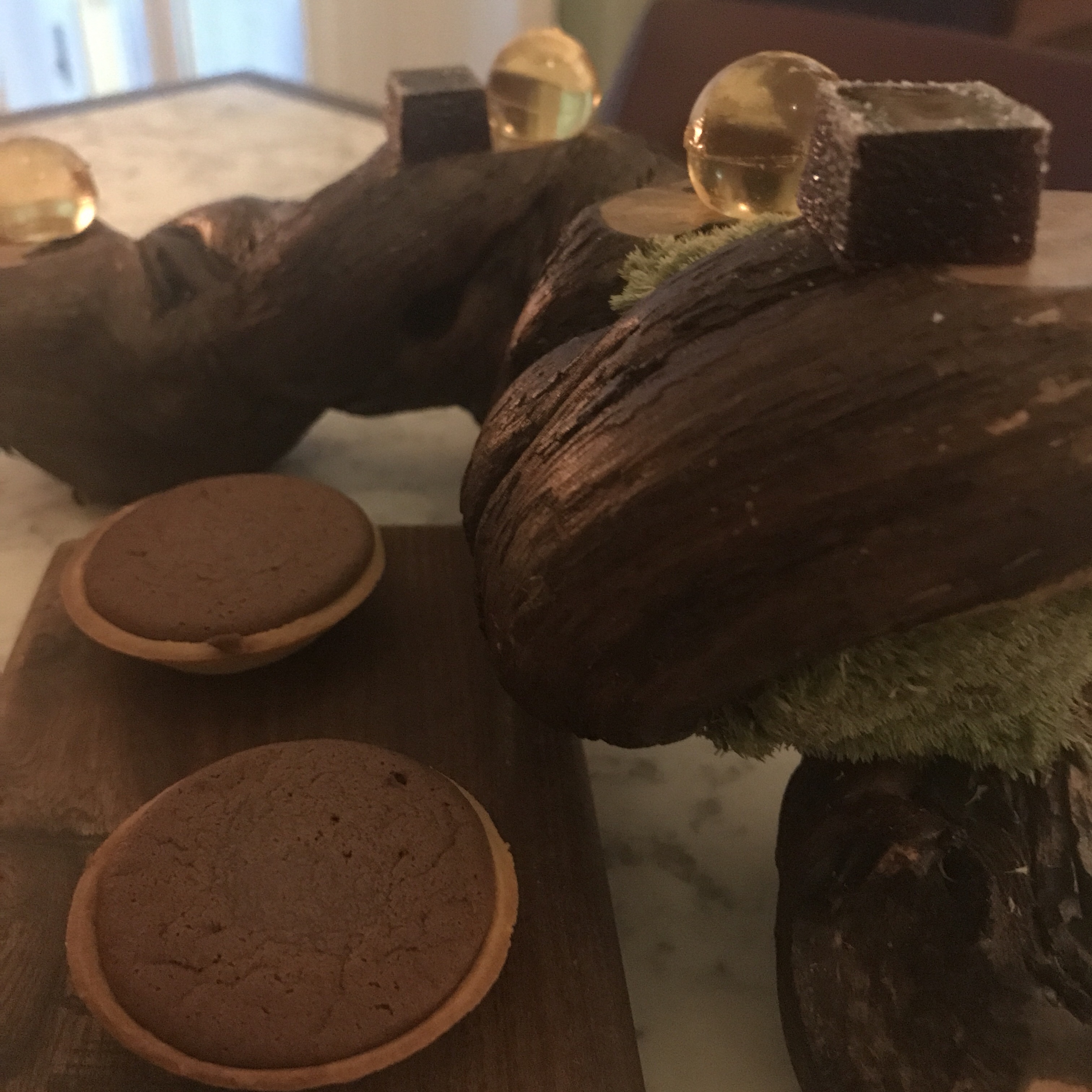 The food was beautiful, although for me both the desserts were a little similar in style and lacking in the wow factor. For all that I don't have sweet tooth, if I'm having dessert, I want dessert, fruit is not pudding.
I read in various reviews that each dish was brought by a different chef and that Clare herself brought a dish to the table which would have been lovely but wasn't  our experience.
A beautiful meal in a lovely,if a little noisy, dining room, and an absolute star sommelier.
(Visited 55 times, 1 visits today)