It was to be one of those days where nothing went to plan but everything turned out just as it should be.
Even before I leapt out of bed, full of joy at the flurry of snow outside the window, I knew that my date with 'the wrong boy' wouldn't materialise, the snow providing a perfect excuse which, in the end, he didn't even bother to use.
My friend, N, was heading into London for a belated birthday lunch when, one by one,  everyone cancelled and so we found ourselves without a plan.
We went to see some of my favourite street art, then sat by the fire in the Golden Heart, an excellent, proper pub, drinking red wine.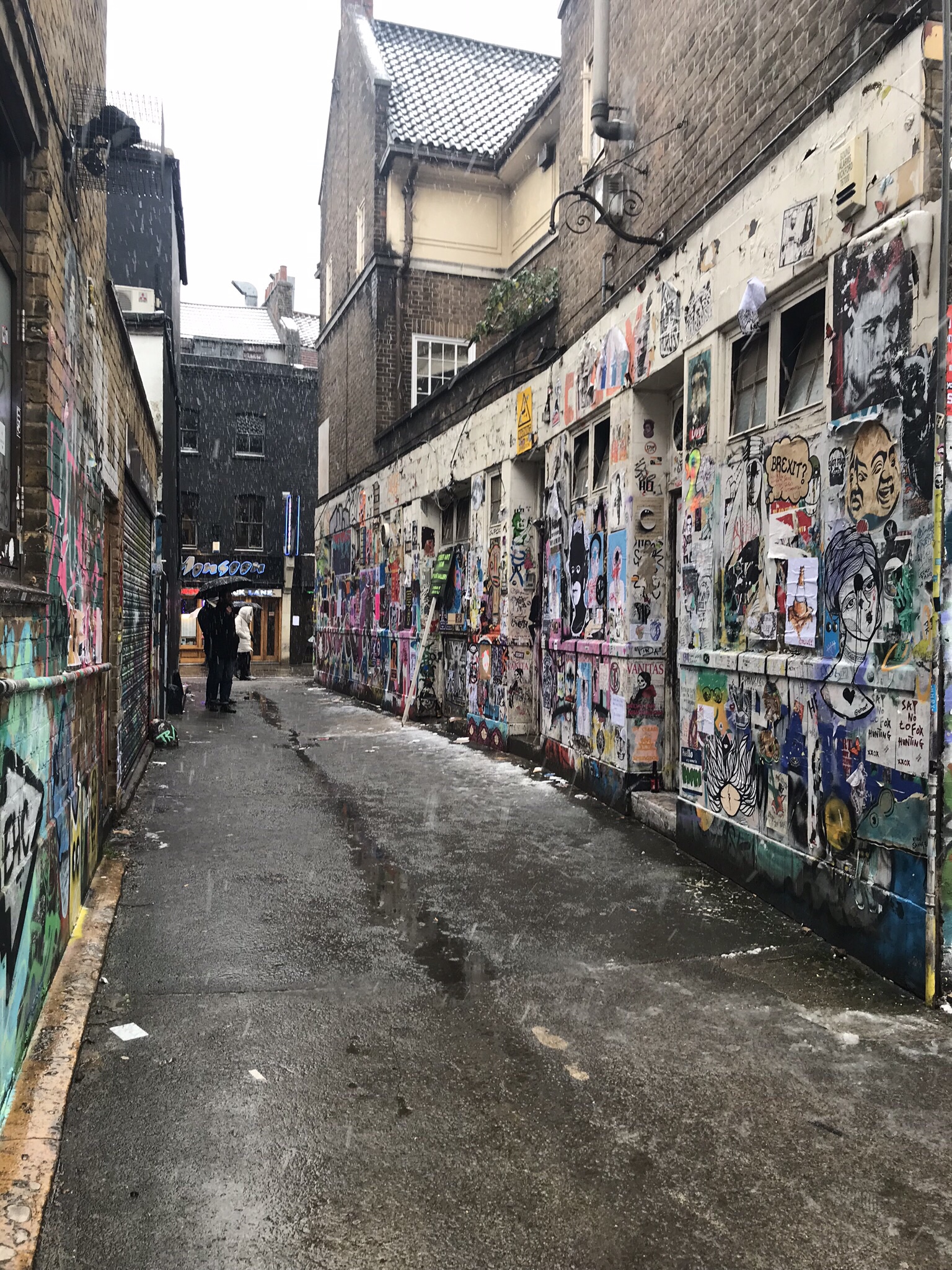 By mid afternoon, we needed to eat and N suggested Smoking Goat, opened just a few months ago in a former strip club, The White Horse. This is its second outpost, the original being in Soho. The food here is described as Thai drinking food and, as we walked through the still-snowy streets with empty bellies, filled only with red wine,  that sounded just up our street.
Arriving mid afternoon, we had our pick of seats and sat, as far away from the door as possible, gazing out onto Red Church Street.
From the drinking food section of the menu, we ordered the recommended barbecue Tamworth skewer and spicy sausage and then threw in the ox heart skewer at the last minute.
The pork was smokey, sweet and succulent with heat hitting the back of my throat.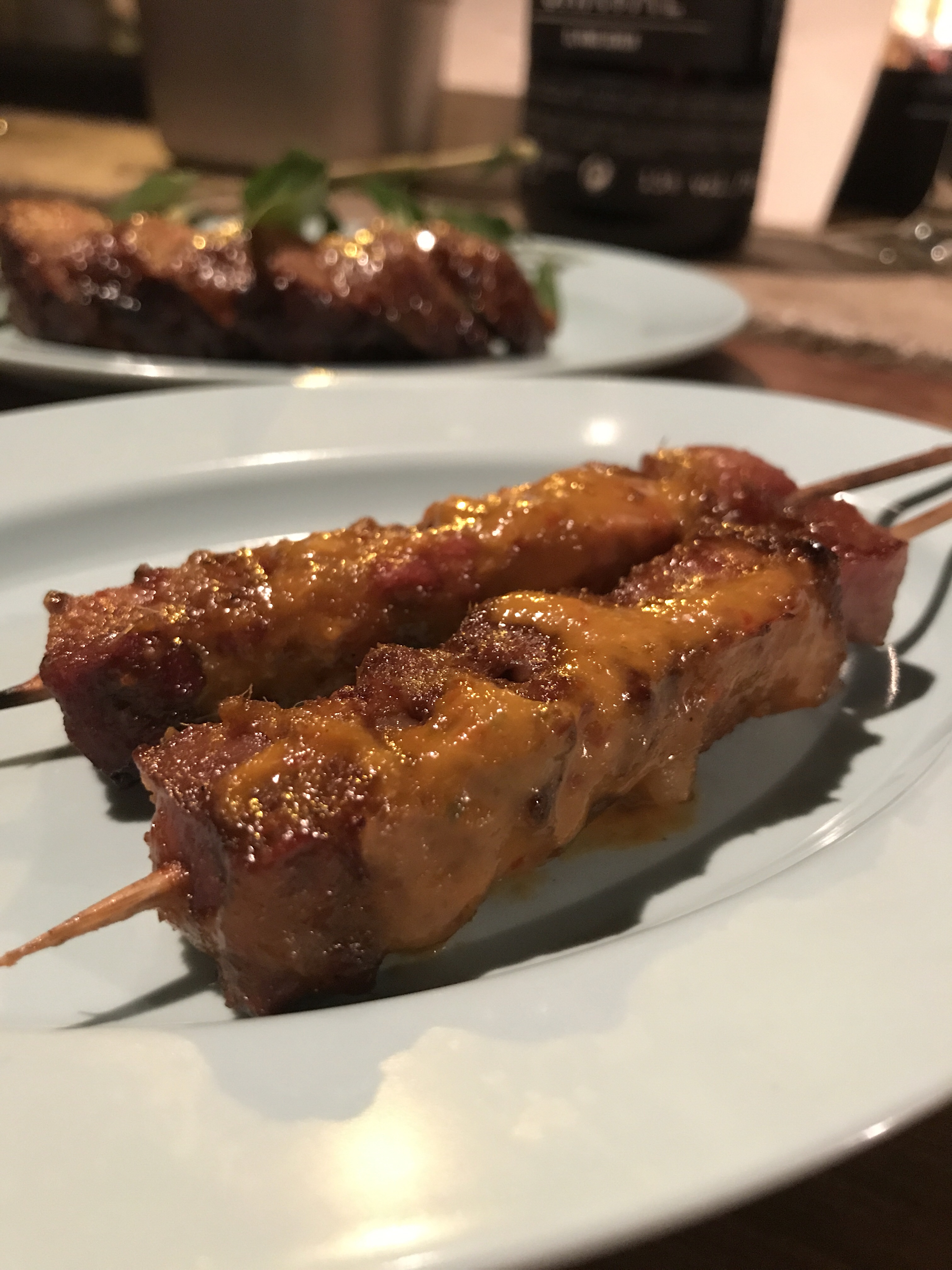 The sausage was chewy and gelatinous, in all the right ways, with a warming spice and lots of lemongrass, inside a caramelised skin.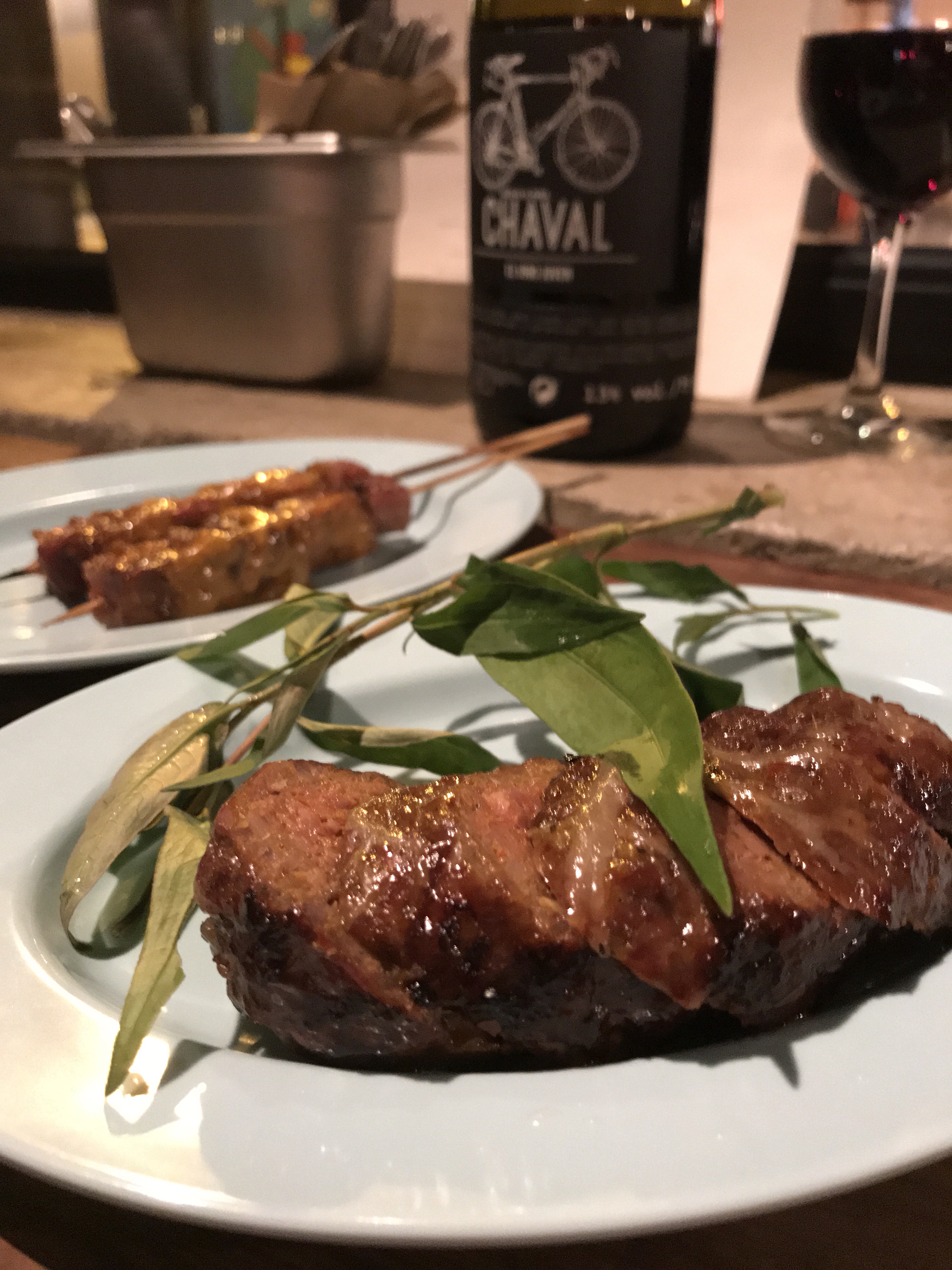 The ox hearts were fine, although a little overpowered by lemongrass.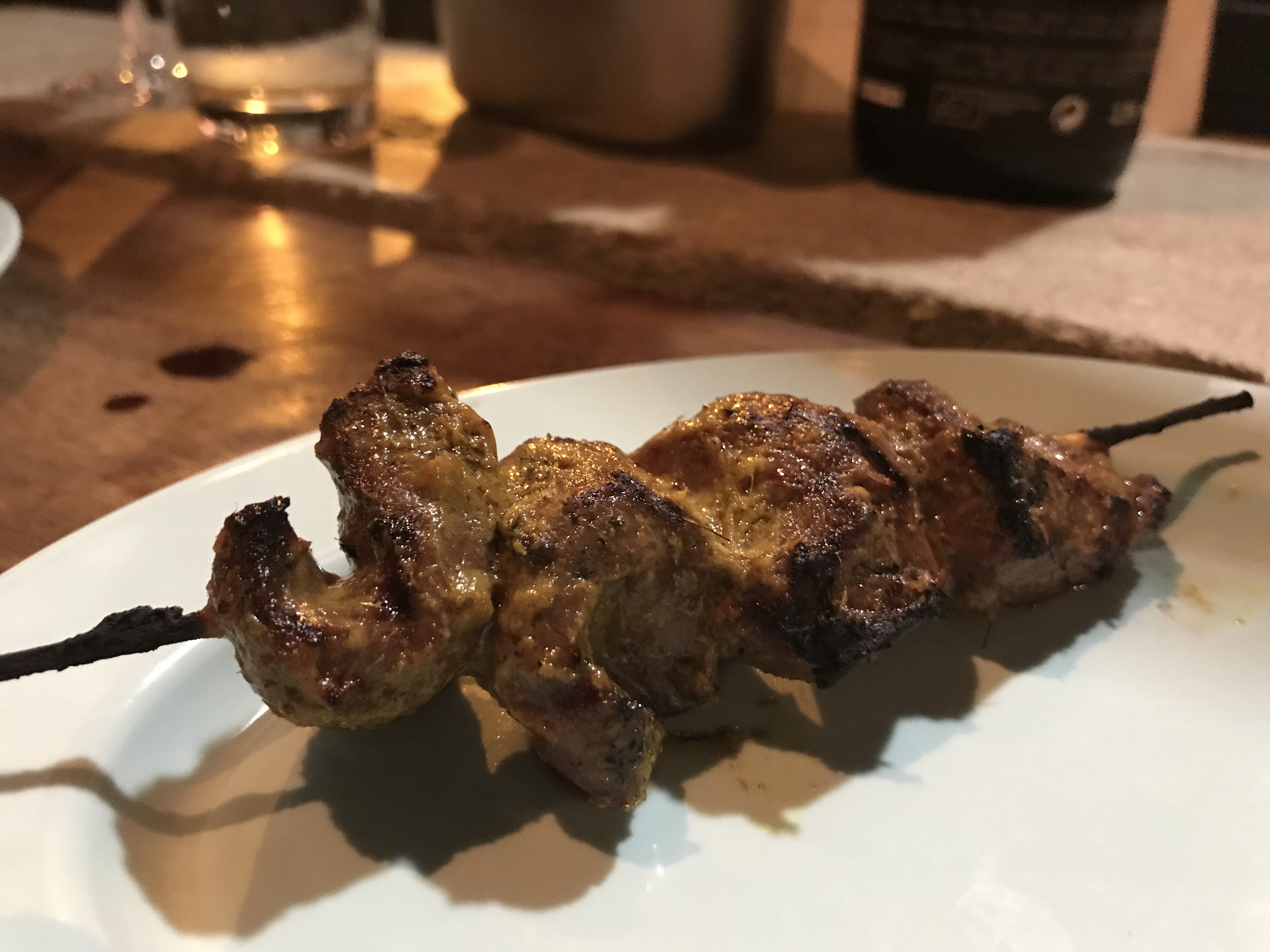 We could smell our main of barbecued goat turmeric Massaman,  before we saw it. It was served on a pale, plastic plate, just like it would be in a back street in Bangkok. The portion was huge; I mean seriously huge. The goat, smokey and sweet, fell apart, without the need of coaxing.  The Massaman sauce was rich, with flavours of cinnamon and kaffir lime, it was studded with potatoes and just-soft peanuts. It was an absolute triumph!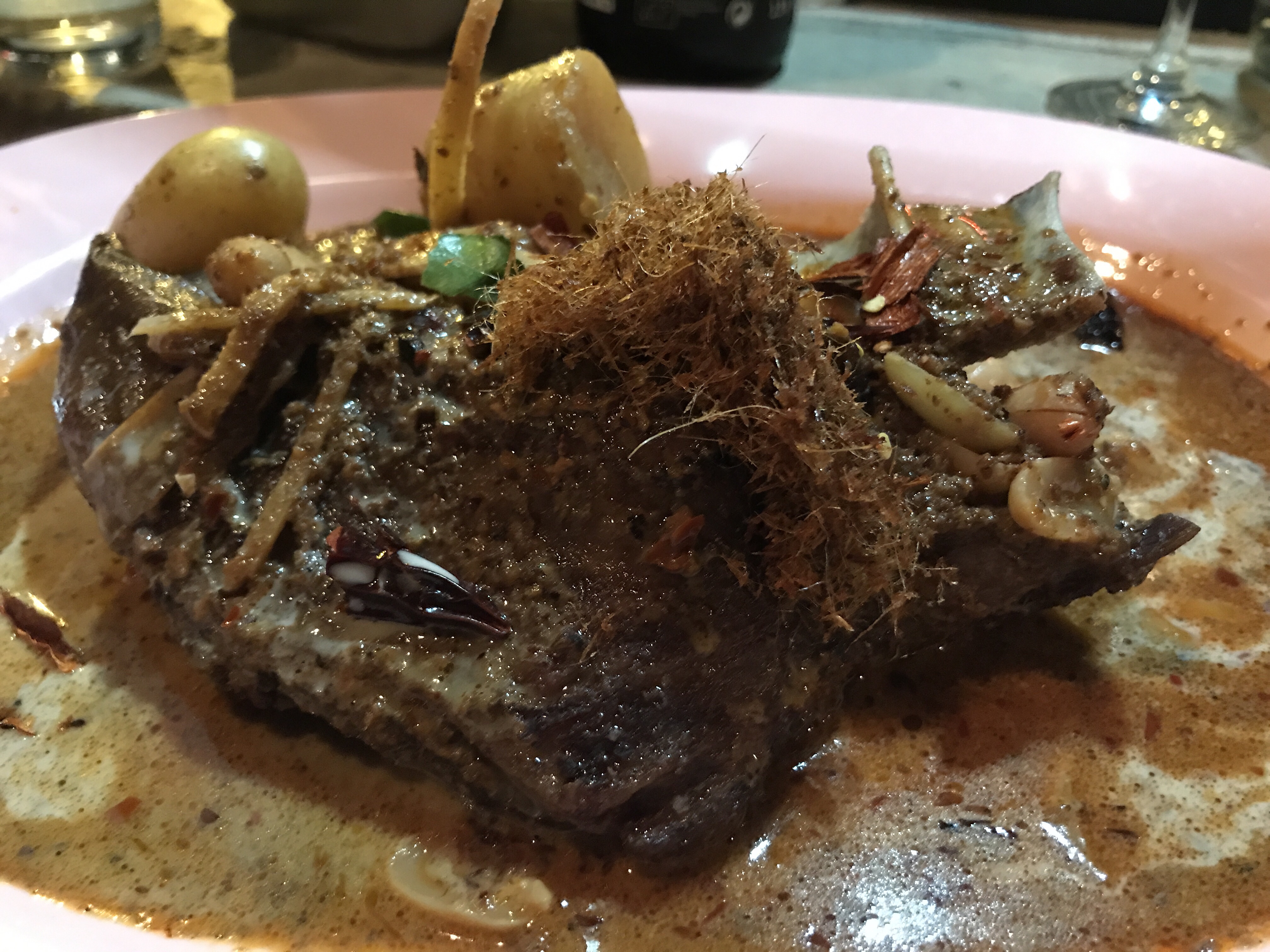 But wait, our side was worthy of its own headline. Lardo fried rice was bejewelled with salty, fatty lardons, the rice itself in part soft and in part crispy. It came with a pretty bloody hot but excellent chilli sauce.  At just £3.80, it has to be one of the best value dishes in all of London.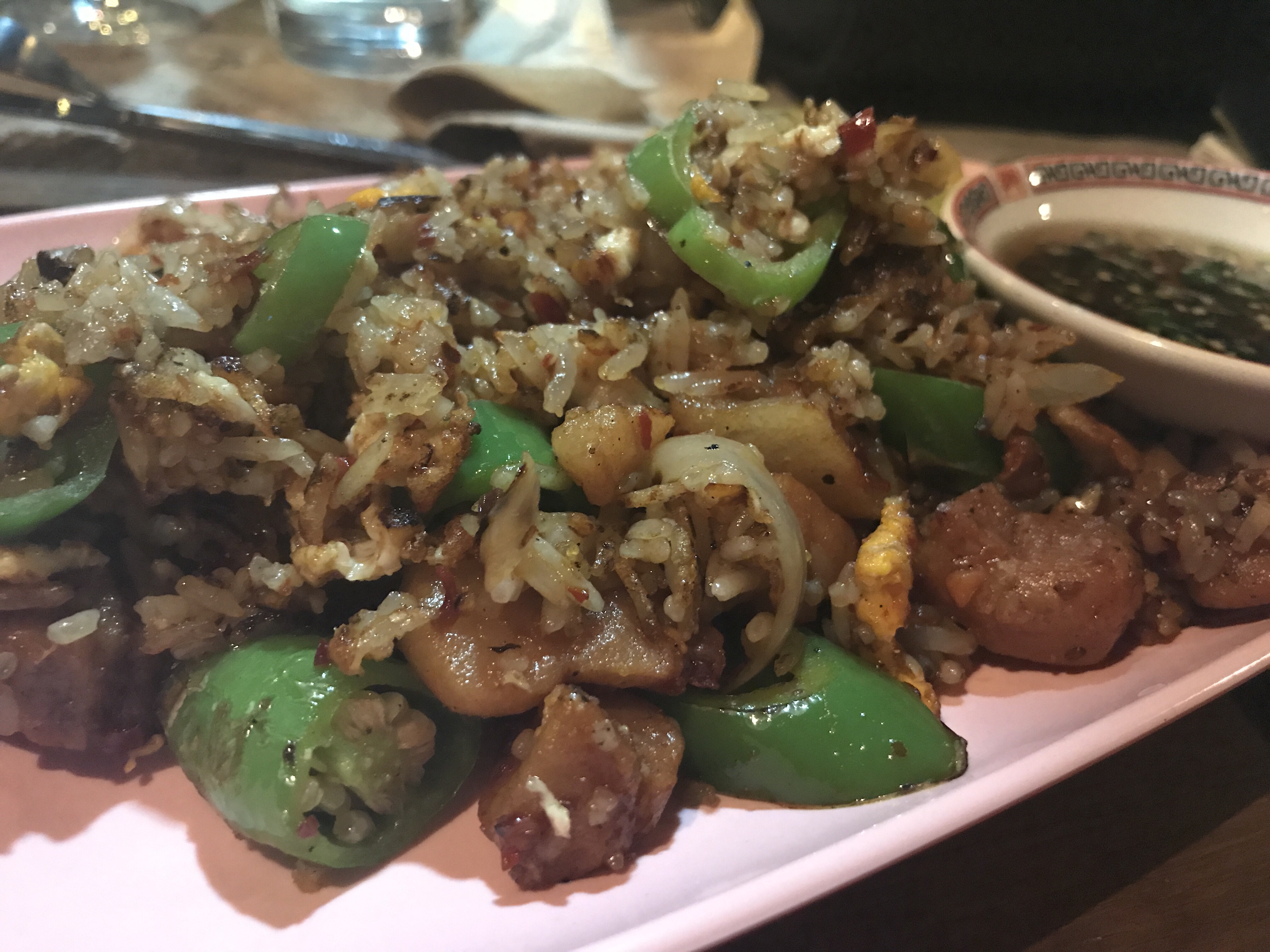 I loved that the staff didn't push us to over-order, as is so often the case where small plates are involved. We desperately wanted a second main dish and we were hungry but were told we didn't need it, and we really didn't.
I'm going to love you long time, smoking goat.
(Visited 233 times, 1 visits today)