There is something truly magical about surprising someone but particularly someone you love. And so my excitement was at an all time high when I finally told T and our new girl gang member, H, that we were going to Rascals on Curtain Road for a late, bottomless brunch followed by a trip next door to Ballie Ballerston, the adult ball pit.
First Rascals, where bottomless brunch involves copious, and I really mean copious, amounts of Mimosas and Expresso Martinis.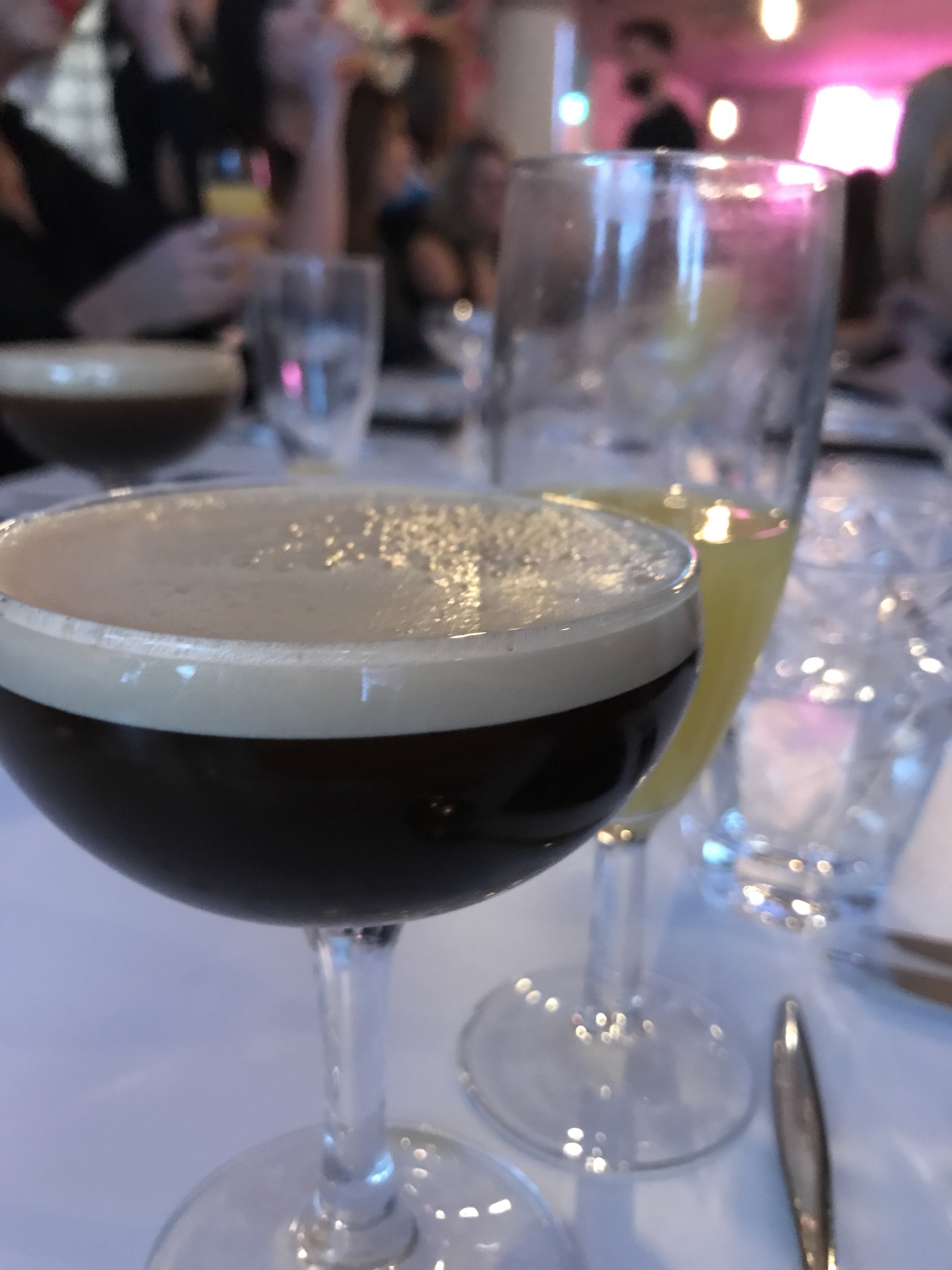 With two sittings each Saturday, we opt for the later one from 3-5pm. With everyone seated at long tables running the length of the restaurant, I can see this being fabulous for birthdays and groups. Brunch here features Ginger, a drag queen so immaculate she reminds me of Mannequin. Ginger and some other queens entertain and there are various games taking place, we miss the start of any of these and have no idea what's going on.  The sound during these are awful, screechy and painful to listen to, which is strange given they have a DJ/sound engineer there.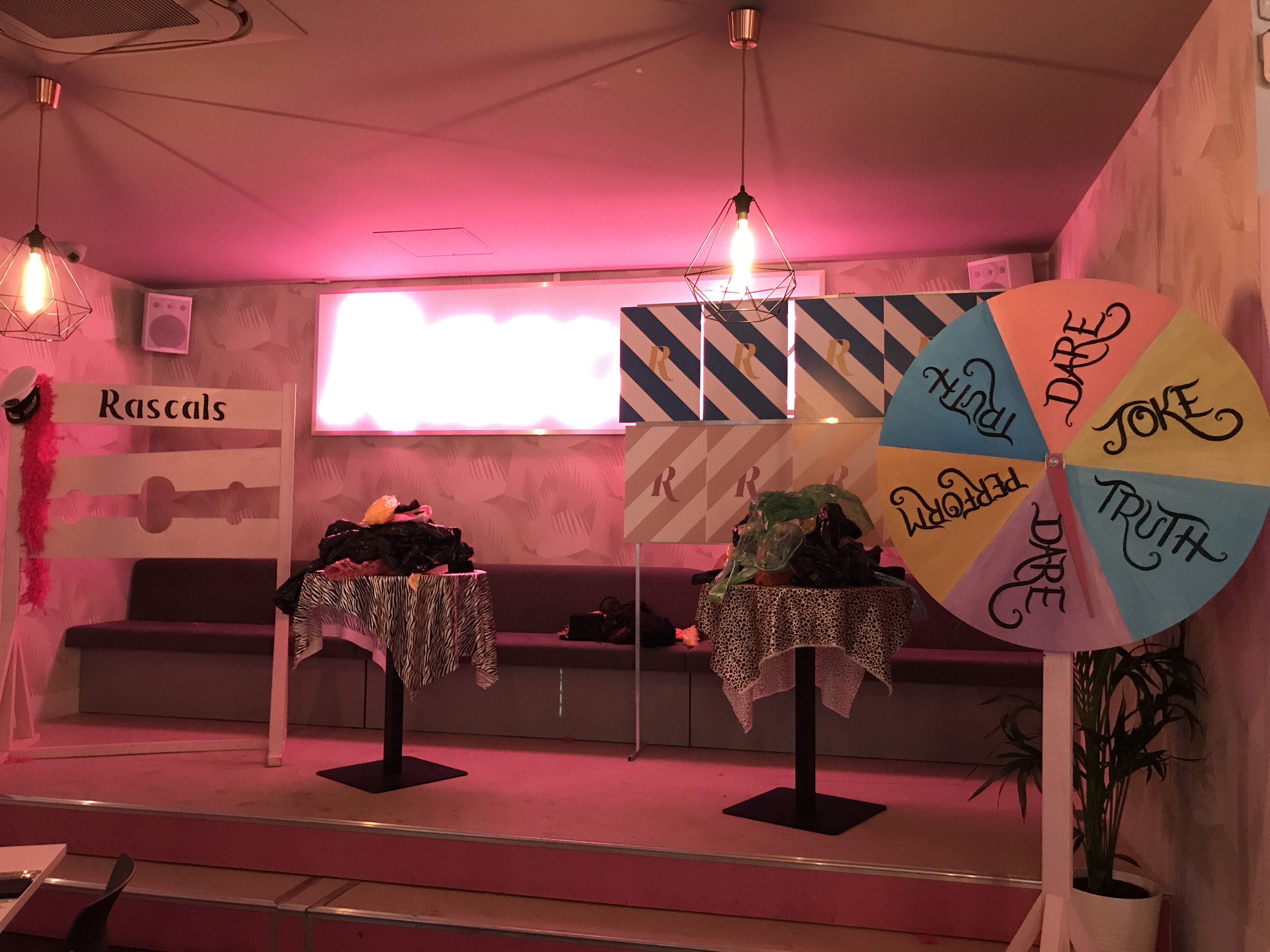 When I booked I had no idea it was a set menu. It says 'Tuck into whole burratas, truffle linguine and meatballs, homemade chocolate brownie and ice cream. You burst those jeans baby.' I had no idea this meant this was the only option. I'm ok with a set menu but with something this simple it should be perfect.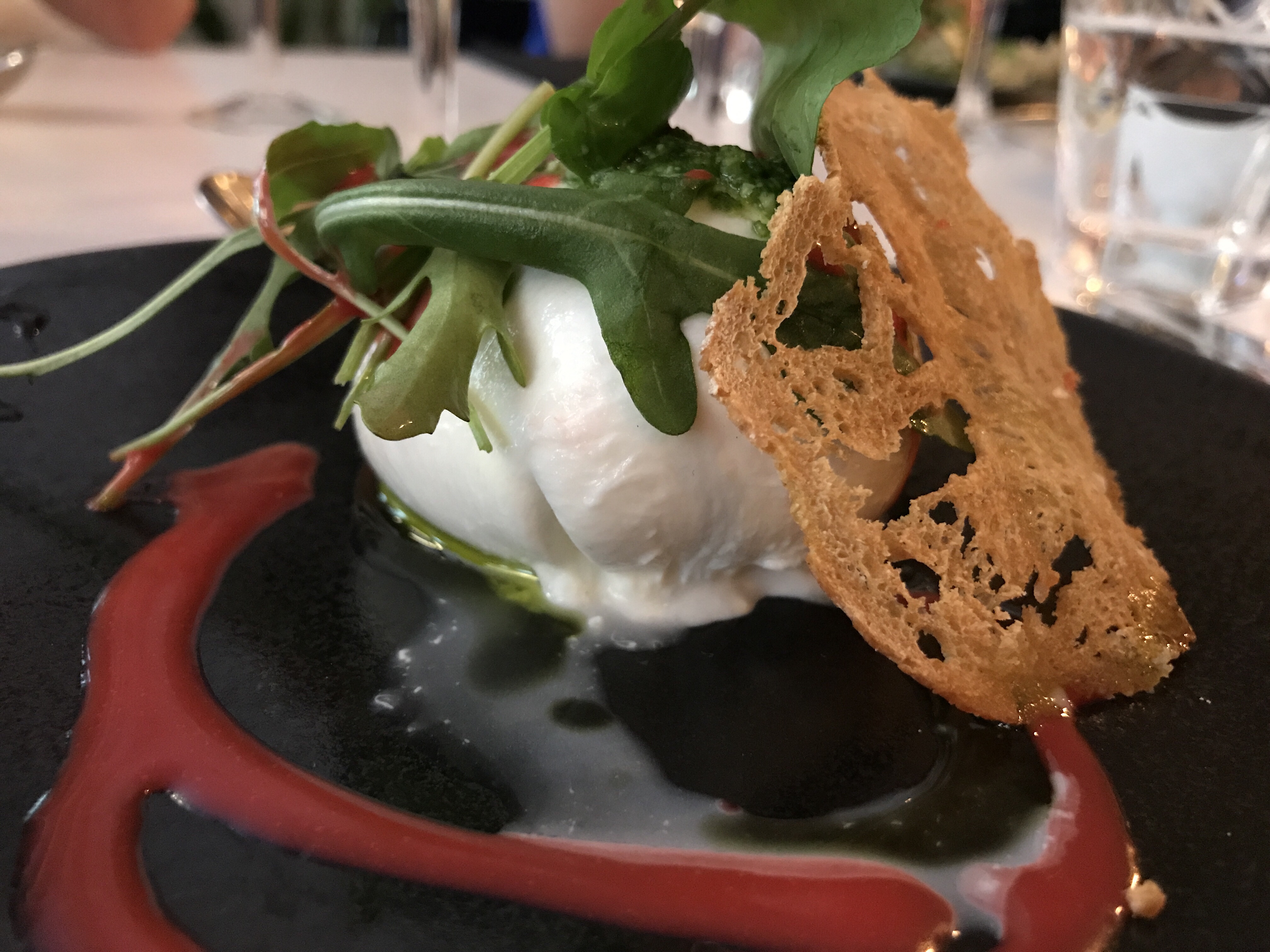 It's not good, none of it is good. The best dish is the bearded Australian front of house manager and, to be honest, this makes up for the rest, and did I mention the bottomless drinks? Service is great, drinks are topped up without asking, there's no finishing one before you get another, you don't have to pick, we had two drinks at all times.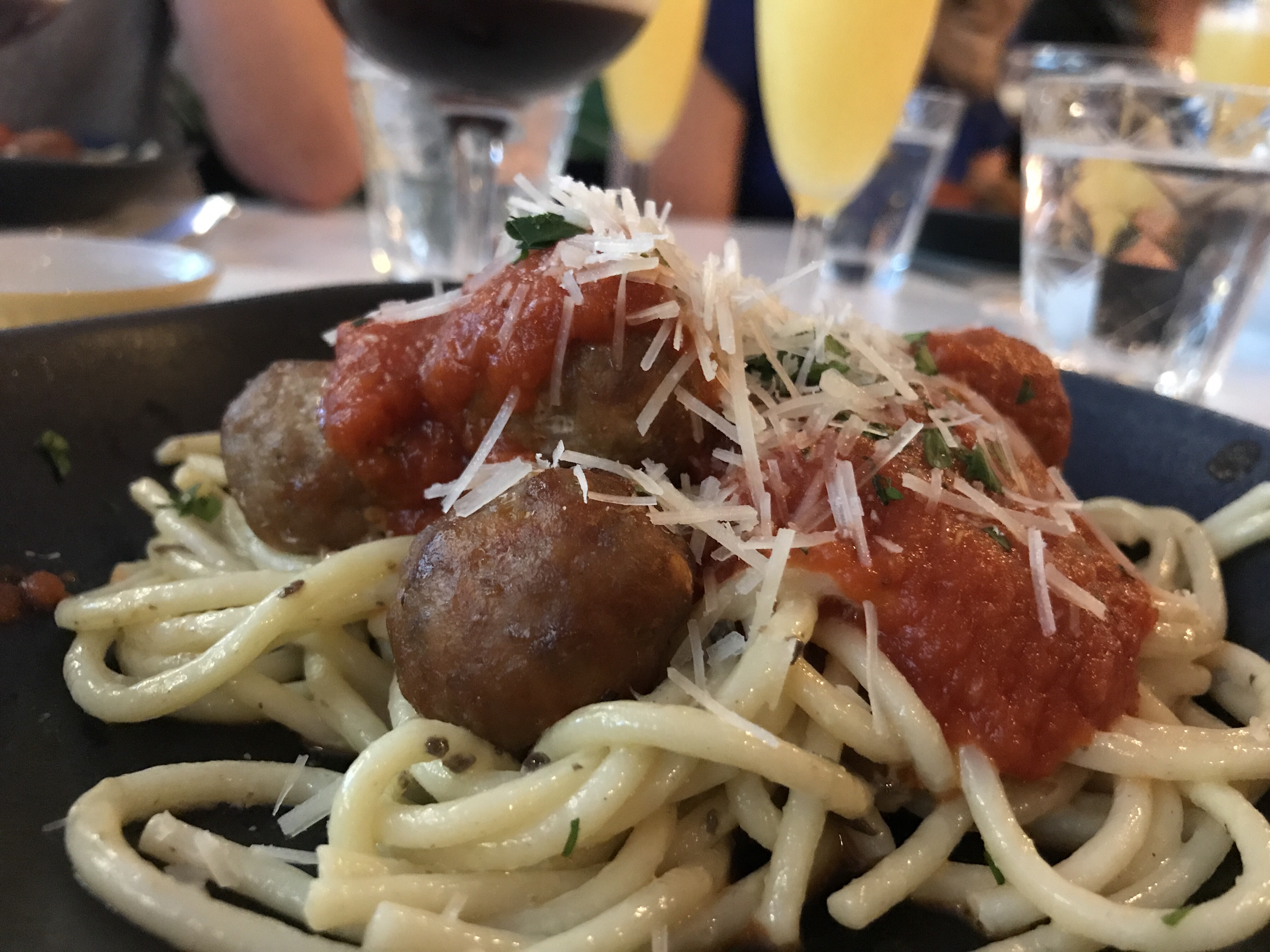 I wanted to love it and I'm sad I didn't but it missed the mark for me on everything but the booze.
(Visited 145 times, 1 visits today)