When A told me back in January he was coming to visit, I had, within a matter of minutes, booked lunch for both days he would be here. The first, The Clove Club, had been on my list for a while; little did I know how utterly wonderful it would be. Now, you could argue that given it has a Michelin star, won the Sunday Times restaurant of the year last month and is listed as 26 on the 50 Best list, I could be confident it would be good. And it was. It was one of the best meals I've ever eaten, it was flawless, utter perfection. I'm in love.
Originally a supper club started by Issac McHale, Johnny Smith and Daniel Willis, it has come a long way, baby. Housed in the old Shoreditch Town Hall, the space is split into the front room with bar and the main dining room where we sat, with a wonderful view of the kitchen.
Service throughout is warm. Your welcome feels genuine, several staff greet you like they really are happy to see you.
We are seated right in front of the open kitchen, our seats side by side so we can both watch the calm, focussed energy of the chefs. Our first dilemma is which menu to choose, the smaller five course at £75 or the nine course at £110. In the end, because we are greedy and have a huge fear of missing out, we go with nine, justifying this by saying we would have added the optional scallop course at £18 anyway.
We decided against the wine pairing, instead going glass by glass with advice from the two sommeliers. Half way through, we realise perhaps we should have set a budget, but it turns out we need not have worried.
We start with a light, toasty champagne that the restaurant sources directly, it's very good.
Both menus start with a selection of snacks. Our first is a beetroot and apple gazpacho, served as a granita with a walnut cream, both flavours and textures contrast each other perfectly.
Next is the beautiful parsley and Parmesan crisp, with mackerel as wasabi crumb. This is stunning, the textures are amazing, the mackerel is so fresh. Neither of us taste the wasabi but it doesn't stop this being beautiful.

The final snack course is, perhaps, the most anticipated. Buttermilk fried chicken with pine salt is served in a nest of pine branches. The chicken is so moist it almost spits juice as you bite into it, the batter is fine and crispy.
Beside this is a box holding haggis Bon Bons. These little balls of slightly sweet dough are filled with haggis and apple and dusted with apple sugar. I think these would be even better with a little apple sauce. The combination of sweet with the haggis works really well.
First up on the tasting menu is hay smoked trout tartare, pink fir potato & sansho. The trout is delicate, the little chips of fried potato add crunch, but oh my god, the potato broth that finishes the dish is magnificent, it elevates the humble potato to a whole new level. It's light and rich and soft and creamy, it balances perfectly with the trout .

We start on our wines and the sommelier suggest we try an orange wine. It's heavy and viscous for a white and, as it's only for this course, she splits a glass between us. It works with the much awaited raw Orkney scallop, hazelnuts, brown butter and winter truffle. This dish is one of the best things I've eaten. Everything on the plate works in perfect balance. The scallops are sensational, the scallop jelly intense, and the richness of the truffle butter and truffle compliment but don't overwhelm. The mushrooms add a delicate muskiness, and the hazelnuts, both texture and sweetness. We almost weep when we eat the last mouthful. 

The next course is a soup of warm chestnut & oyster broth with wild Scottish seaweed, (McHale is Scottish). The flavour in this little bowl is again sensational.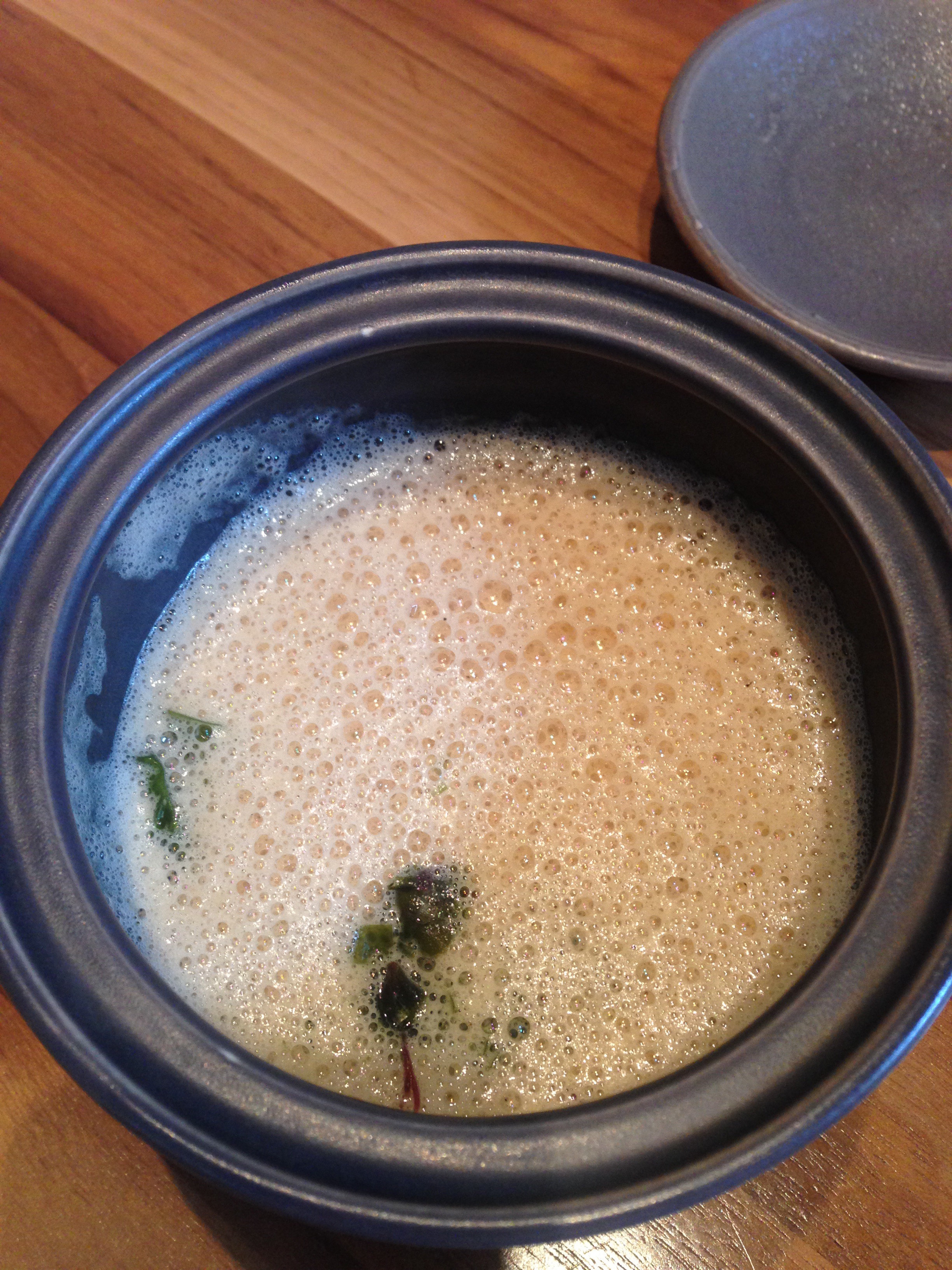 Everything is perfect but we are both panicked by the lack of bread and butter, not least because we can see loaves of sourdough on the pass. We are assured it's up next, served late to stop us filling up on it. When it comes, it's perfect. We get double helpings and an offer of more which we manage to decline, trying to exercise some self control.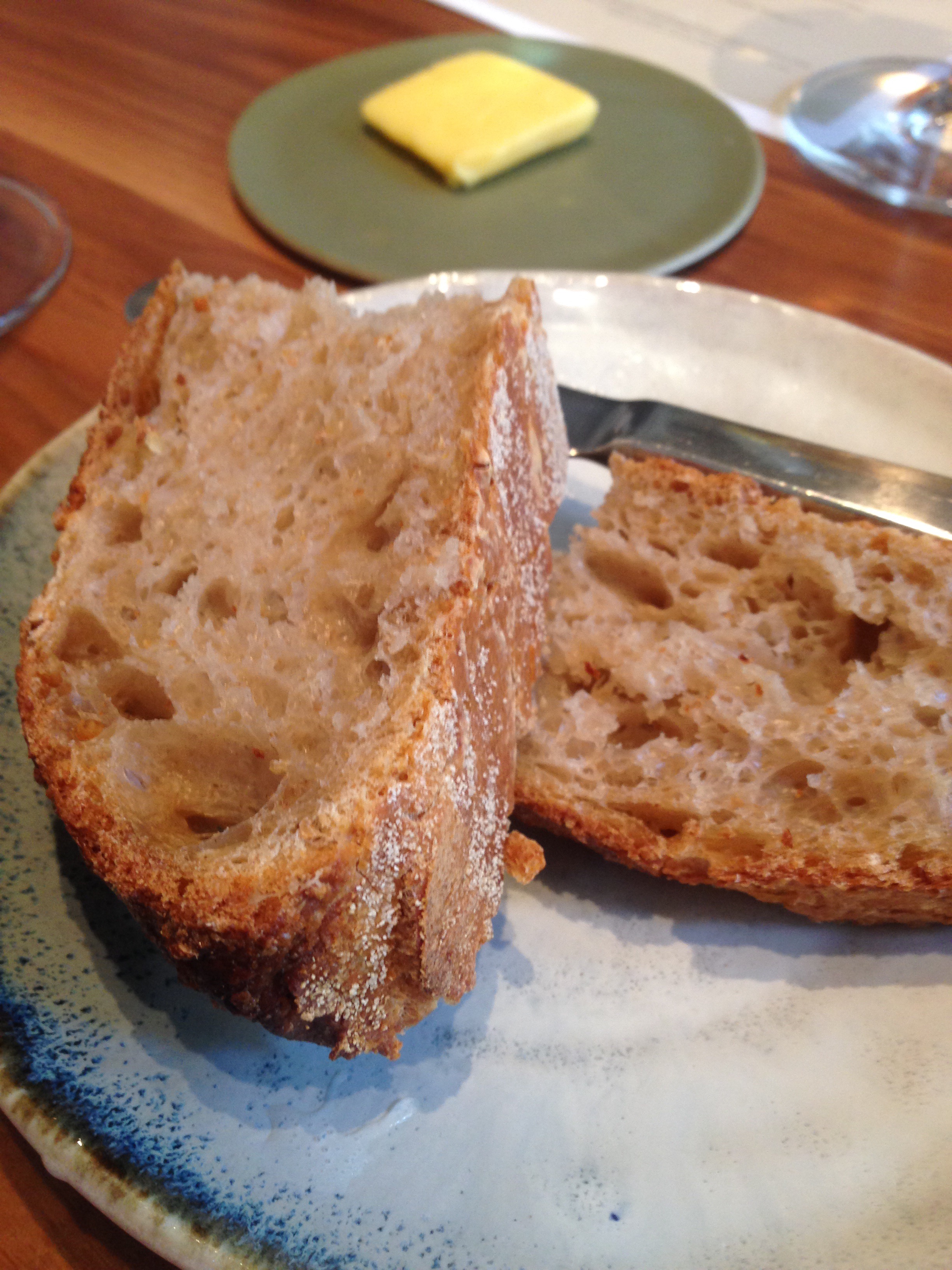 We each have a different white, so we can try as much as possible, and both are good, in particular the gewurztraminer. It works with the Hazlewood grilled red mullet, grelot onion, cinnamon and curry leaf. You guessed it, stunning, everything on the plate works in harmony. The milk foam with cinnamon is like air, the fish simple, the curry paste has the most incredible smokiness. A curried salt is served to finish the dish.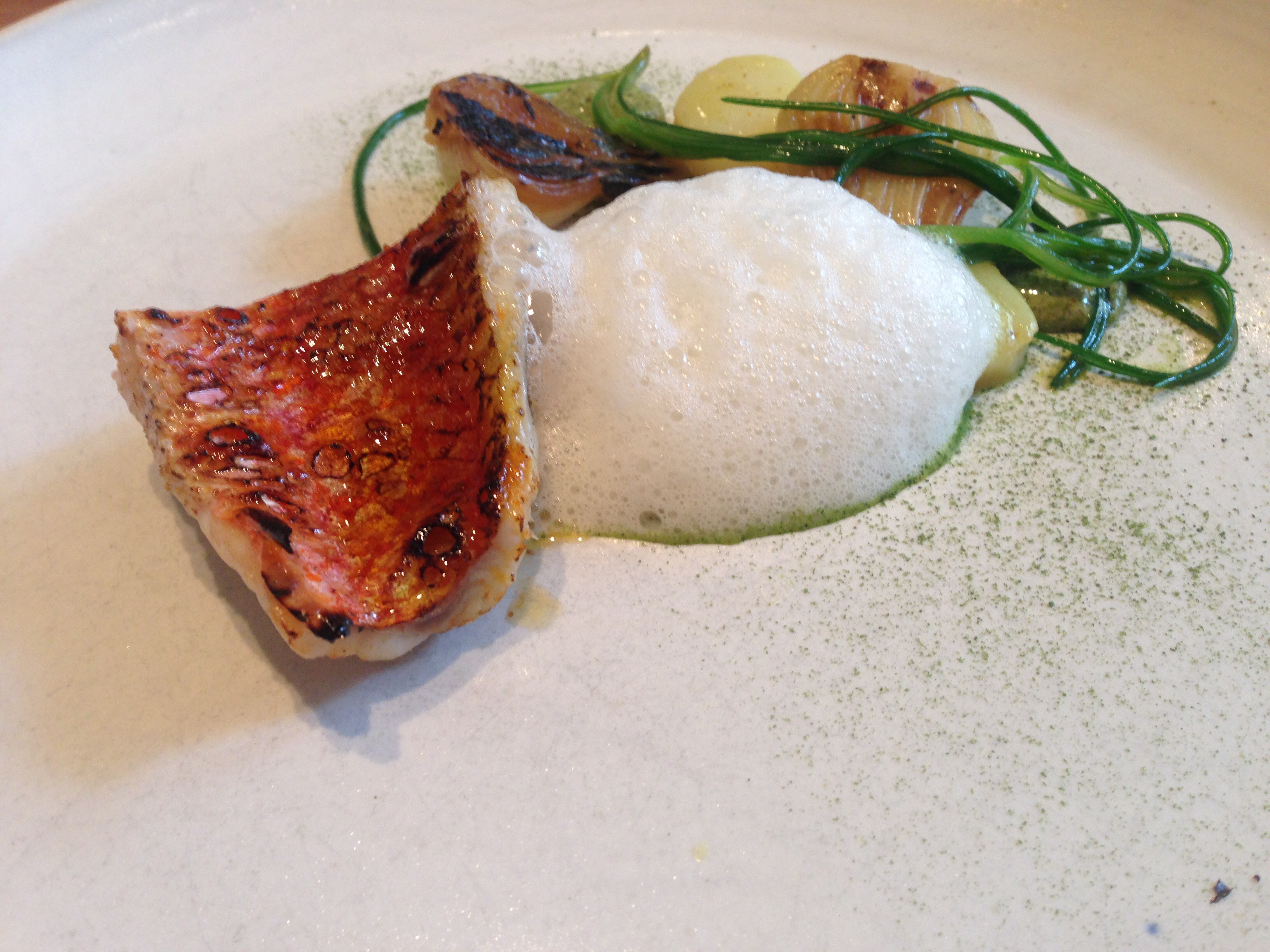 A different waiter comes to the table with a tray holding a decanter filled with duck, motel & ginger consommé and a bottle of 1908 Madeira. First, we have a snifter of the Madeira which is like Christmas cake, then the consommé is poured into the now empty glass. It's a strange experience drinking the consommé from the glass but this course is lovely in the interaction it brings to the meal. There is something special about drinking something this old.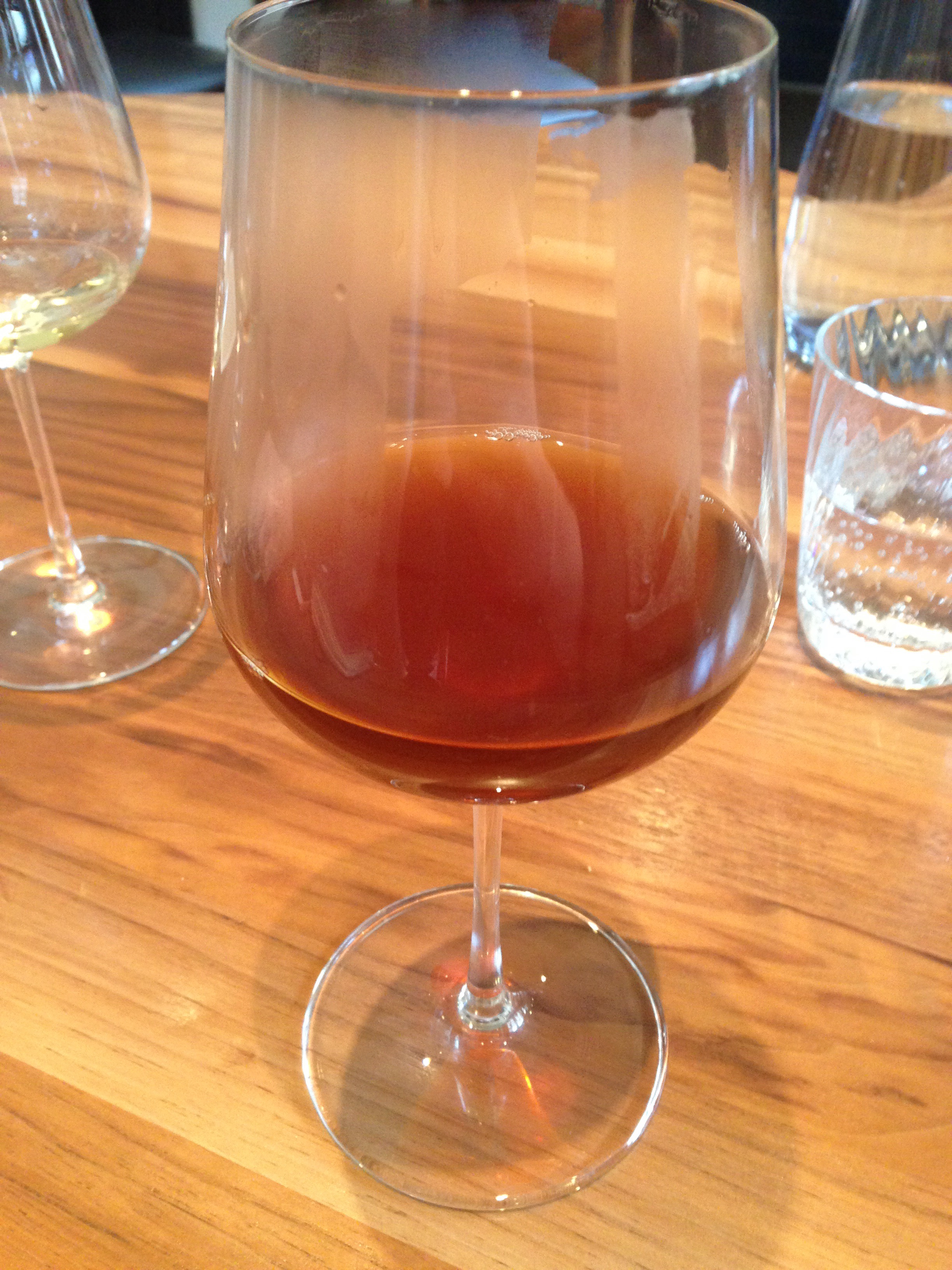 And now to our main, black faced mutton, prune, mustard & mint with mutton cromesqui and smoked ribs. This is a feast of sheep. On the plate are cutlet , sweetbread and a tiny sausage. The rib is plated at the table. Everything is sumptuous, the rib and cutlet in particular, caramelised and sweet on the outside, impossibly tender.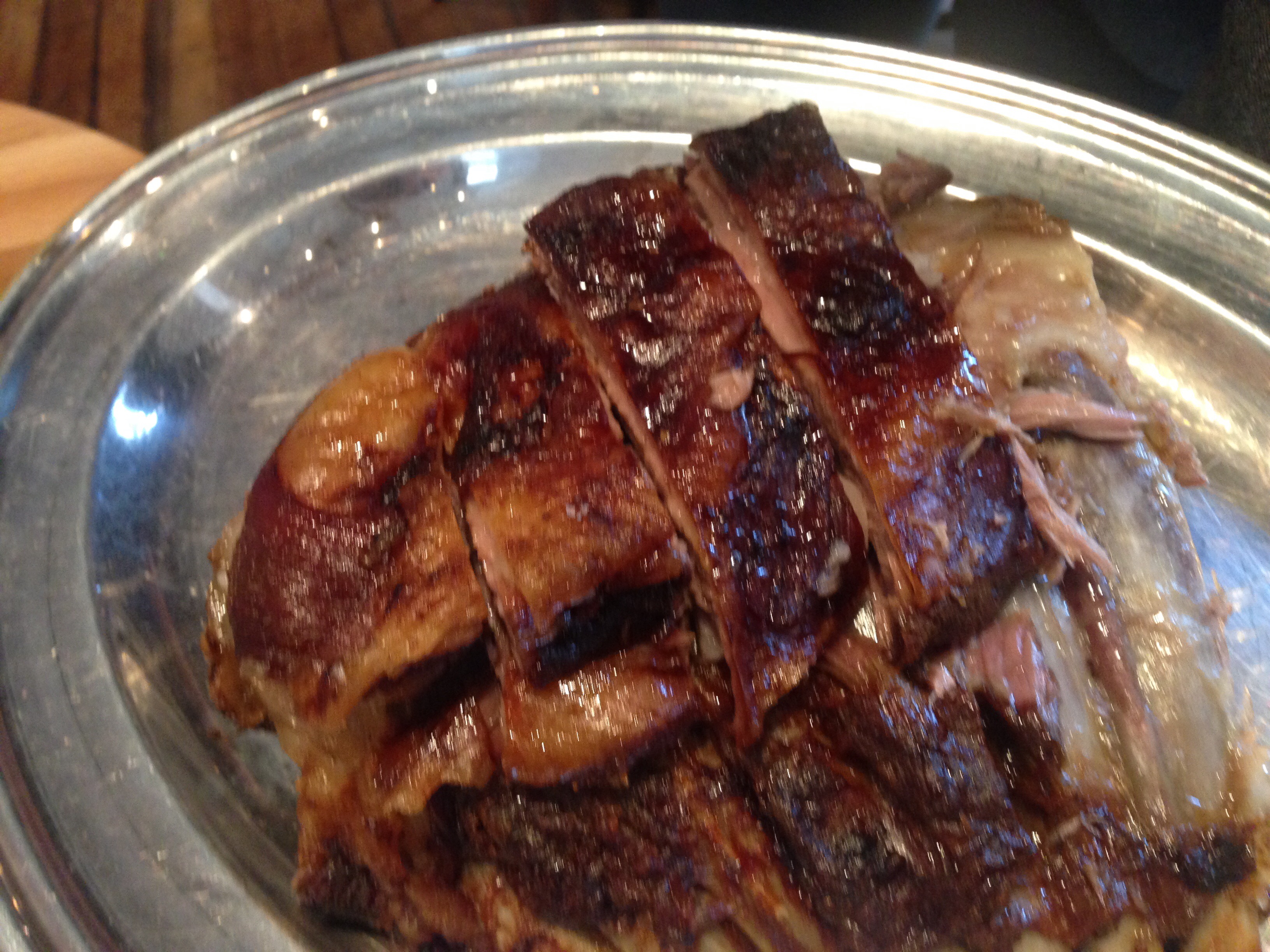 Despite his initial despair at only getting one rib, A is full and we pause before dessert.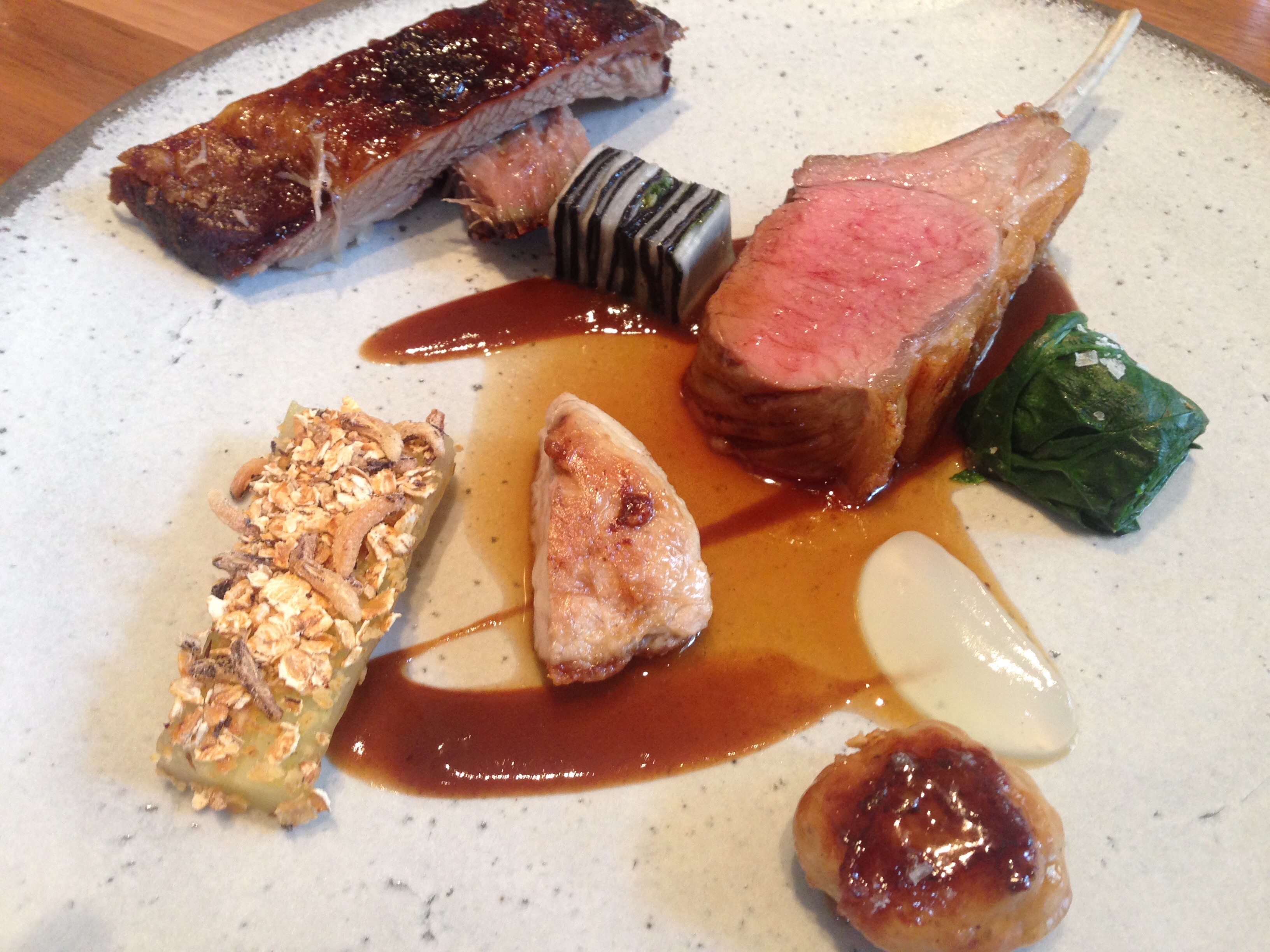 The first is burnt clementine sorbet and spiced meringue. It's bitter, then rich, then sweet. I would never pick this. At first, I don't even know if I like it but I do, it's strangely perfect.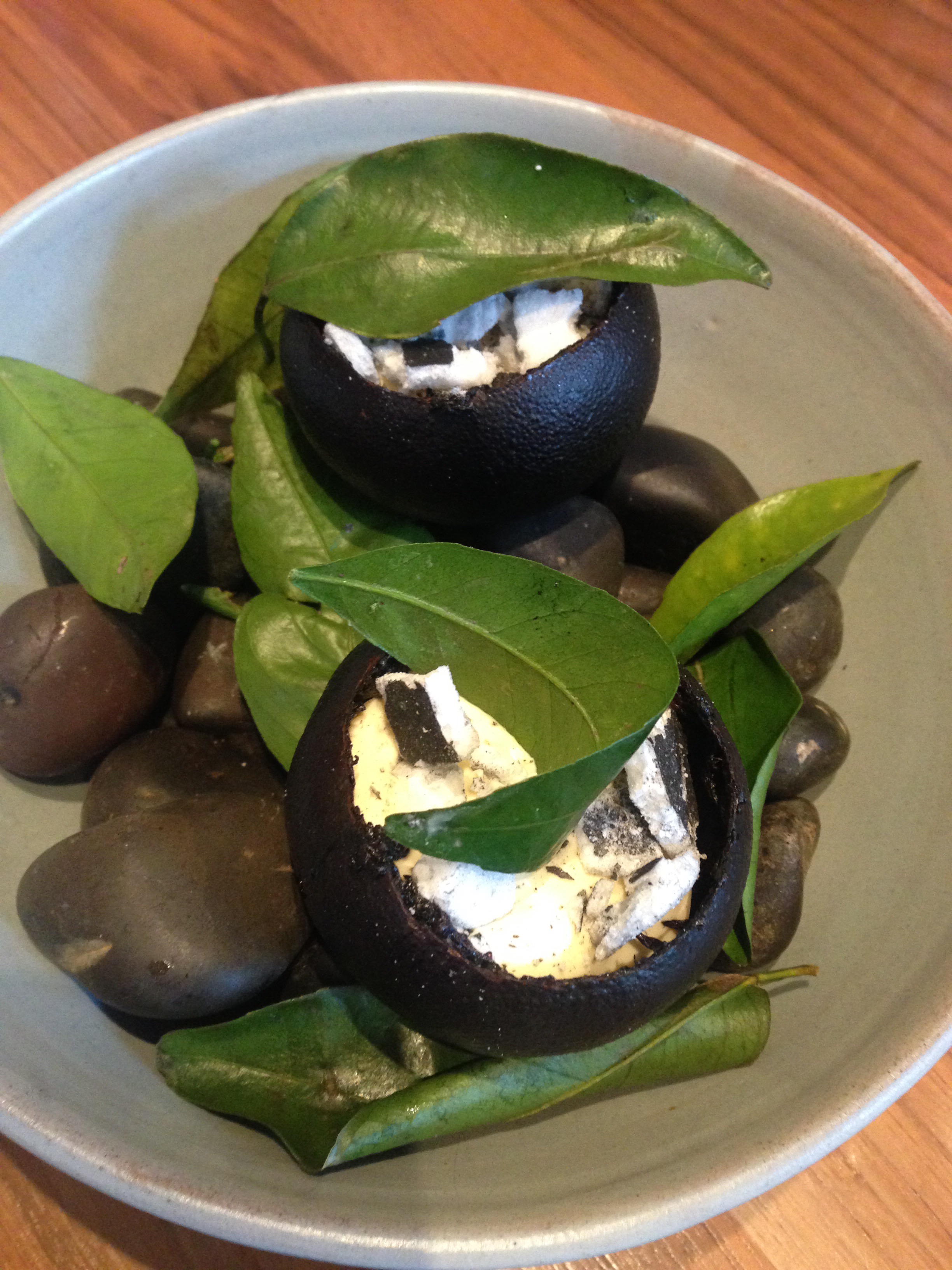 Our last course is Yorkshire rhubarb, sheeps milk yoghurt and rose. I really don't like floral flavours, I don't want to end on a low. The biscuit discs are dusted with raspberry, they are light and crisp, the yoghurt is almost like an ice cream. I'm not sure if I like it, the rhubarb feels lost in the perfume of the rose, yet by the time I finish, I love it.
With the bill come petit fours, sweet barley Madeleines straight from the oven, salted Carmel chocolates and these strange little sweets.
Everything, on every plate is well considered, nothing is there without reason. The balance of textures and flavours is faultless. Even the dishes I didn't love, I did love. This was one of the most perfect meals I have ever eaten.
(Visited 121 times, 1 visits today)