T had been to Stagolee's the week before and wanted to go back for more; it bode well. This small, hot chicken and liquor joint is all about Southern American food, food that is cooked with love and that you will love back.
Weekends offer a two hour bottomless brunch for £29.95 which gives you the choice of Southern Mimosa's, Southern Hospitality, a boozy lemonade and Stagecoach Mary's. It goes without saying, we opted for this and started with Stagecoach Mary, which was warm and spicy with just the right level of heat.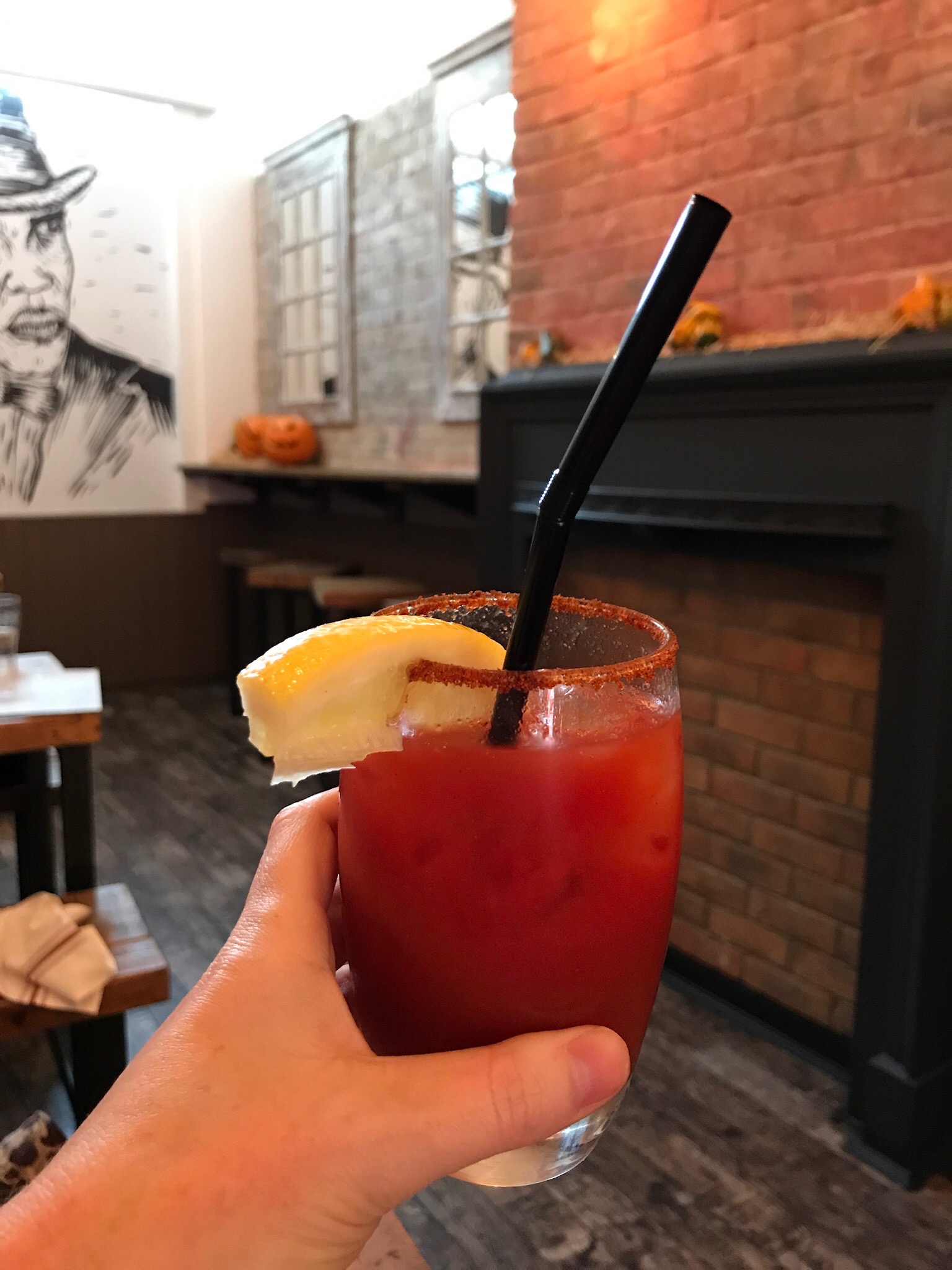 We all opted for the Fat Nasty which was very highly recommend by our extremely friendly waiter who did warn us it would take a bit longer but that is was absolutely worth the wait.
Drinks took a long time to come and you have to have finished a drink before you can order the next one which is fine, but not when the restaurant is half empty and it takes 20 minutes for them to come. Other friends have eaten here and reported the same problem.
Then the Fat Nasty arrived and we forgot everything else. What a structure of utter beauty, piled high on the plate. Allow me to begin with the biscuit. It is buttery, oh so buttery, soft yet firm. On this is an enormous piece of buttermilk fried chicken. The coating is crunchy, the herbs and spices fight for attention in a good way. This gives way to possibly the moistest piece of chicken I've ever eaten. Tender, juicy, flavoursome.
Just look at this beast.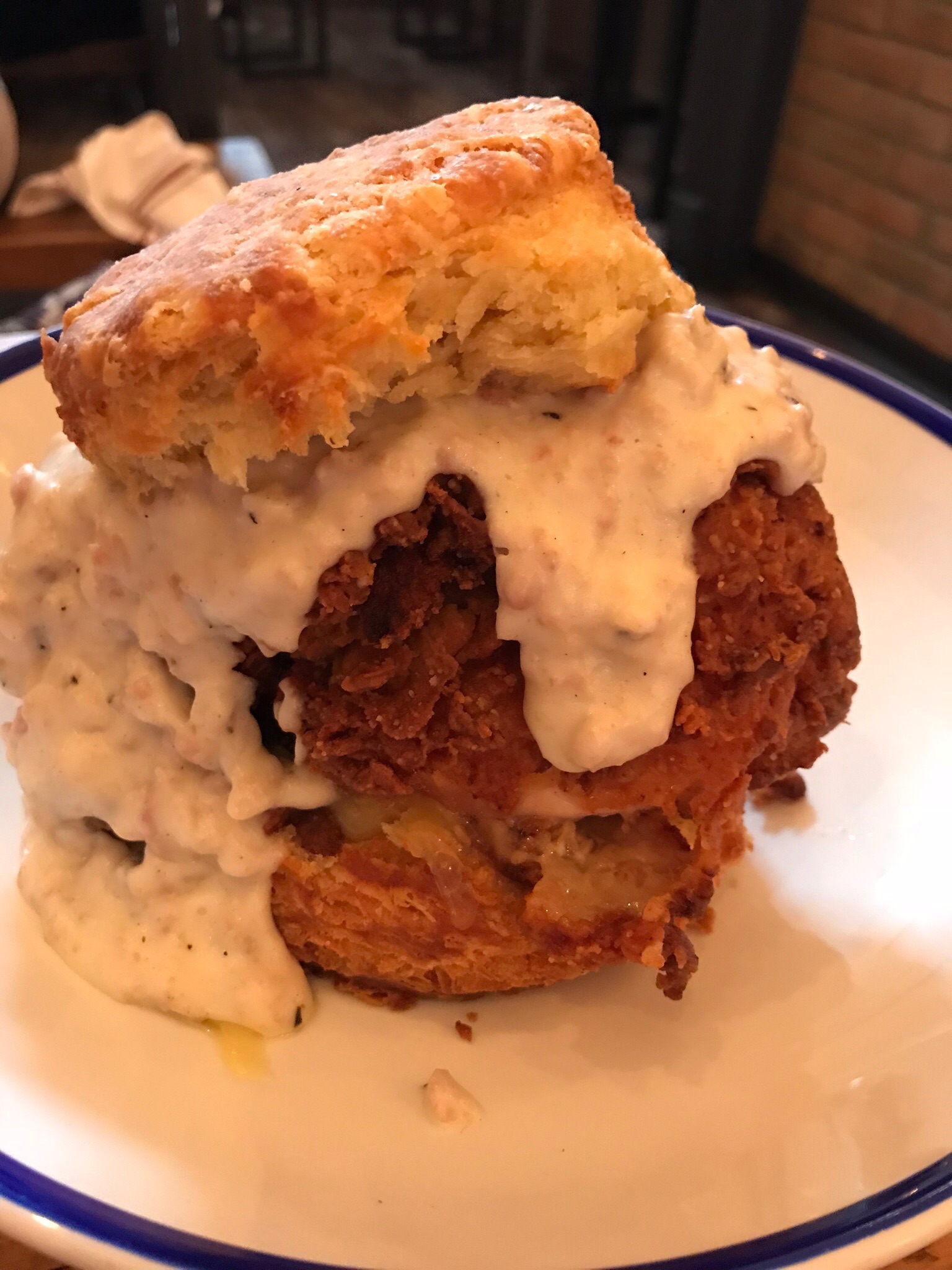 But that's not it, how could I forget the sausage gravy, unlike any gravy us Brits have encountered. Creamy, like a bread sauce with great depth and studded with jewels of sausage meat.
One of these is easily enough for two hungry people, I almost wept as my half eaten plate was taken away.
Overall, incredible food and super friendly staff but that Irish waiter's charm will only carry them so far; they really need to improve on the speed of drinks service.
Order the Fat Nasty, it will not disappoint.
(Visited 126 times, 1 visits today)