Foxlow Soho opened at the end of May and I managed to get a booking during the soft launch. And so the gays of my life and I headed to Soho for a sedate, midweek dinner, at least that was the plan.Like the other Foxlow restaurants, the feel is cool but relaxed with a focus on great food simply done, British produce and brilliant cocktails.
We started with the five pepper Brixham squid. The spice was perfect and the squid beautifully cooked.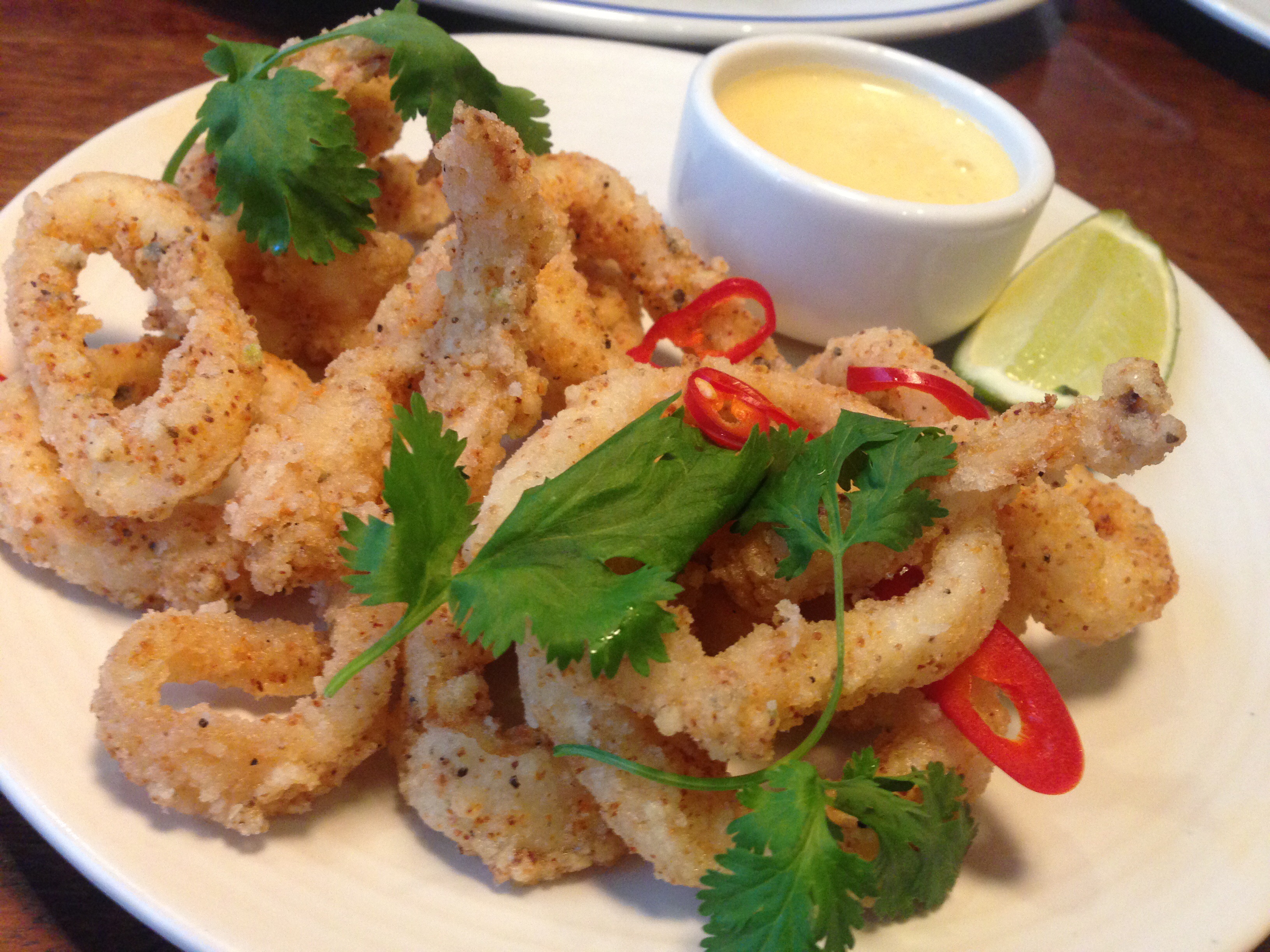 Warm lentil salad, sweet potato, tahini, caramelised lred onion and coriander was delicious. The combination of sweet onions, intense pesto and soft, rich tahini made every mouthful a joy.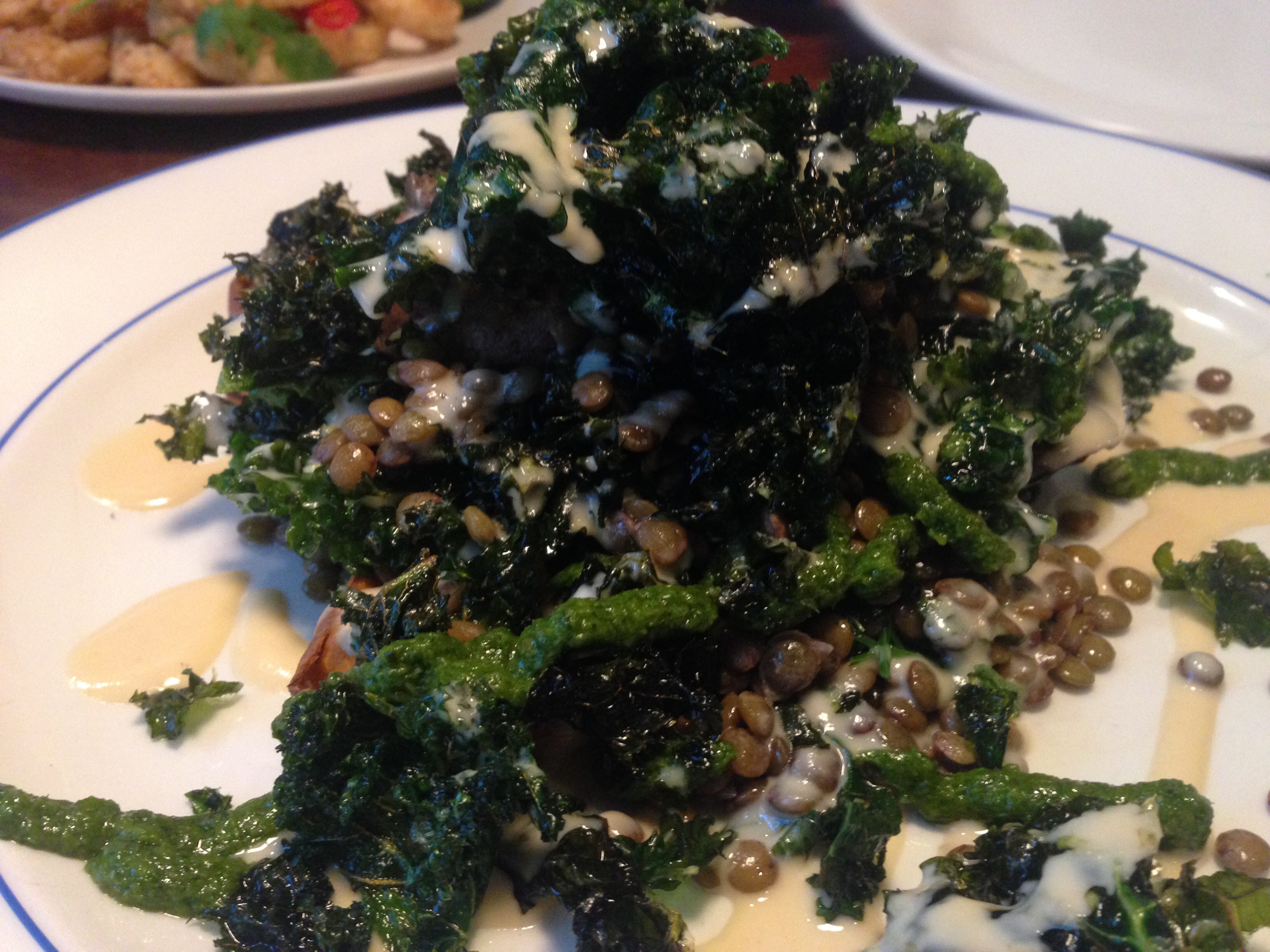 The mac 'n' cheese was insanely cheesy and I mean this in a good way. There was so much cheese piled on top, it was cheese heaven.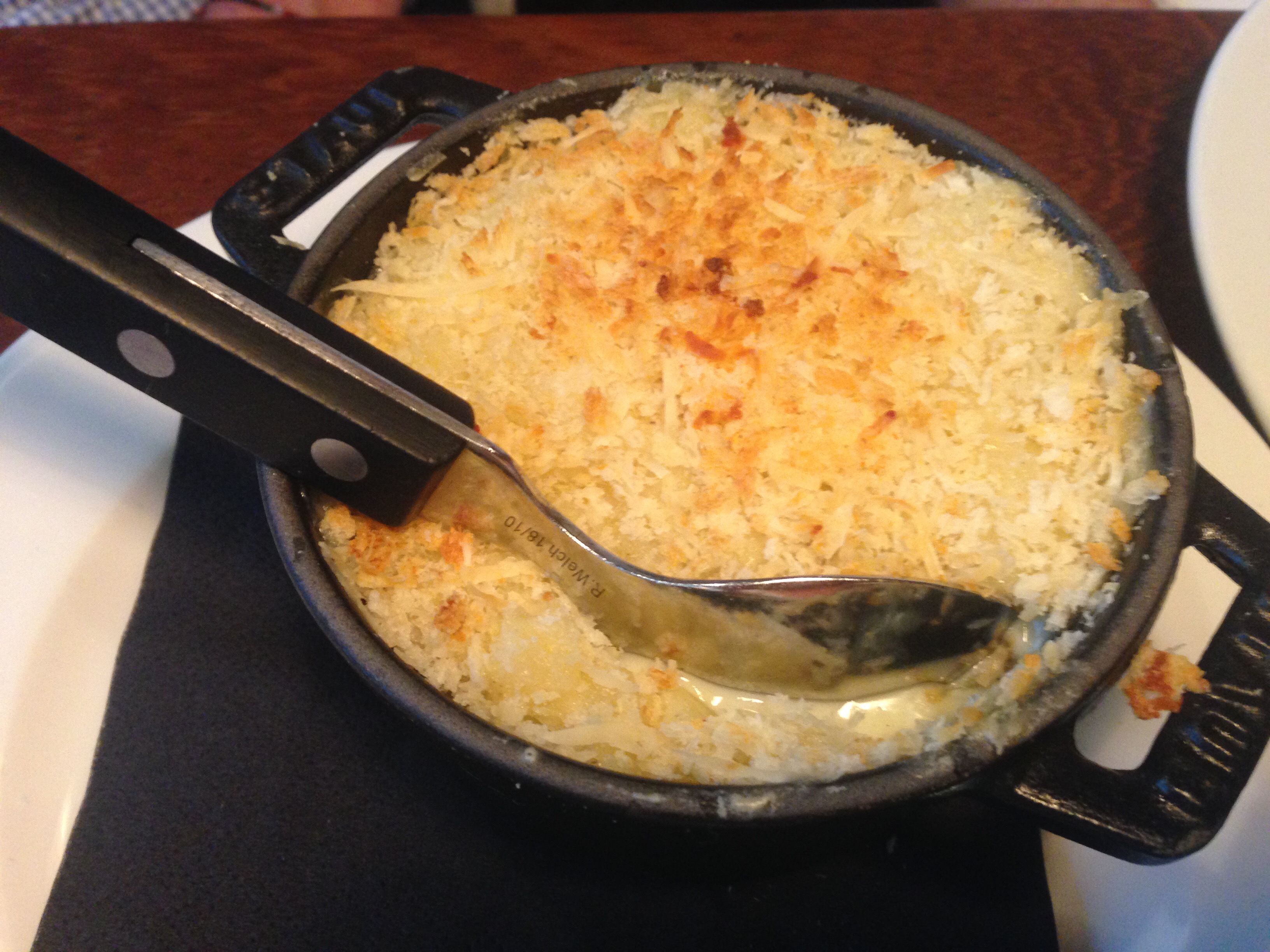 Fried chicken came with an apple and fennel slaw. The chicken was, probably, the simplest fried chicken I've had in ages but it was moist and delicious, and I liked it for just being good, old fried chicken without all the twists. The slaw made a good side, cutting through the richness with the clean, fresh flavour of aniseed, without being overpowering.

We finished with the short rib because it was short rib Wednesday, where this is the special on th board above the bar, and it would have been rude not to get involved. Accompanied by some sour kimchi, the meat was soft and tender and fell off the bone.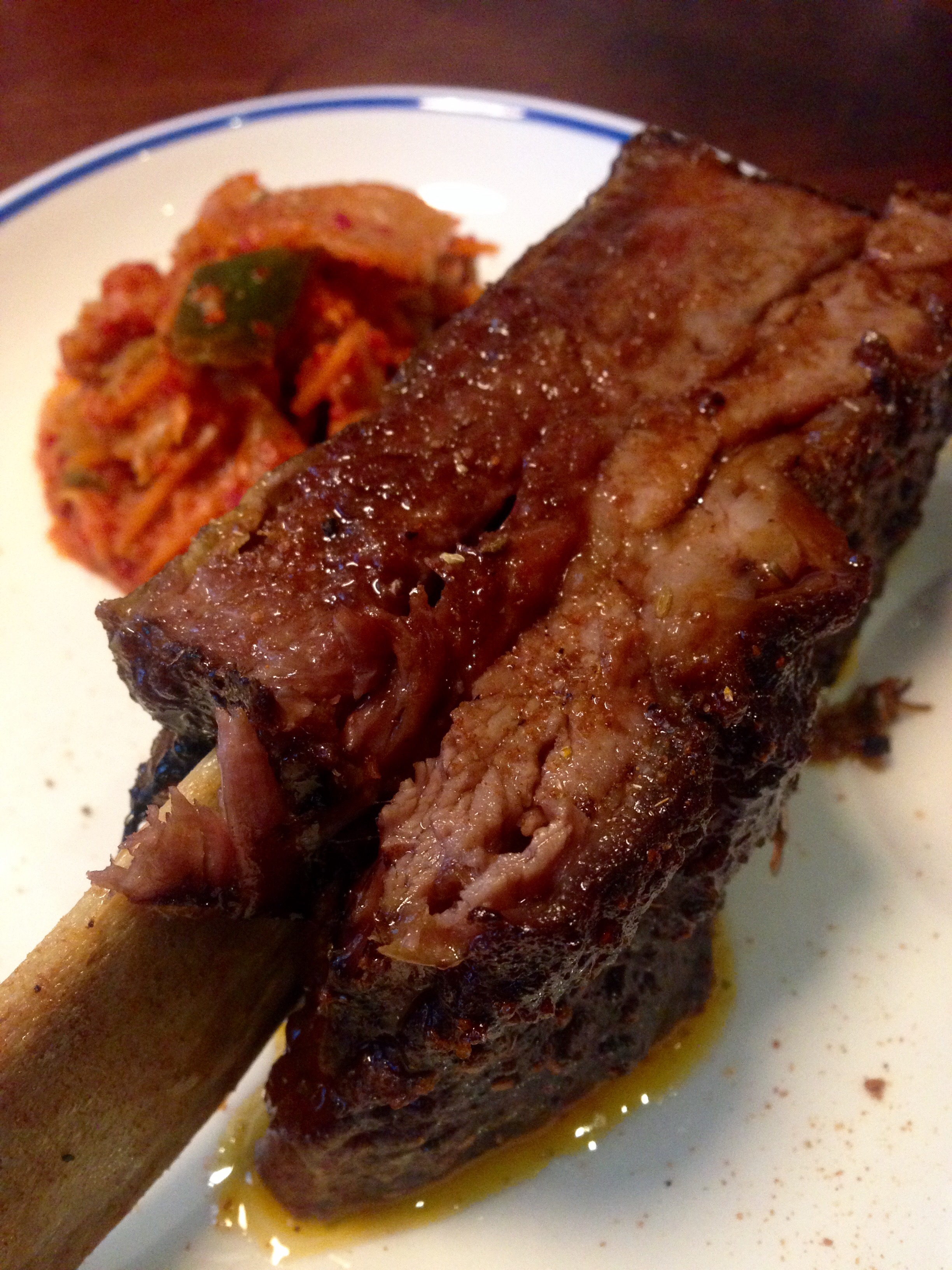 We had a couple of bottles of the Foxlow red which was very drinkable. The music is really great, close to sing along, if you love the 80's and the staff lovely, not least because they brought us another bottle of red after D managed, still sober, to throw an entire glass over my white tee shirt.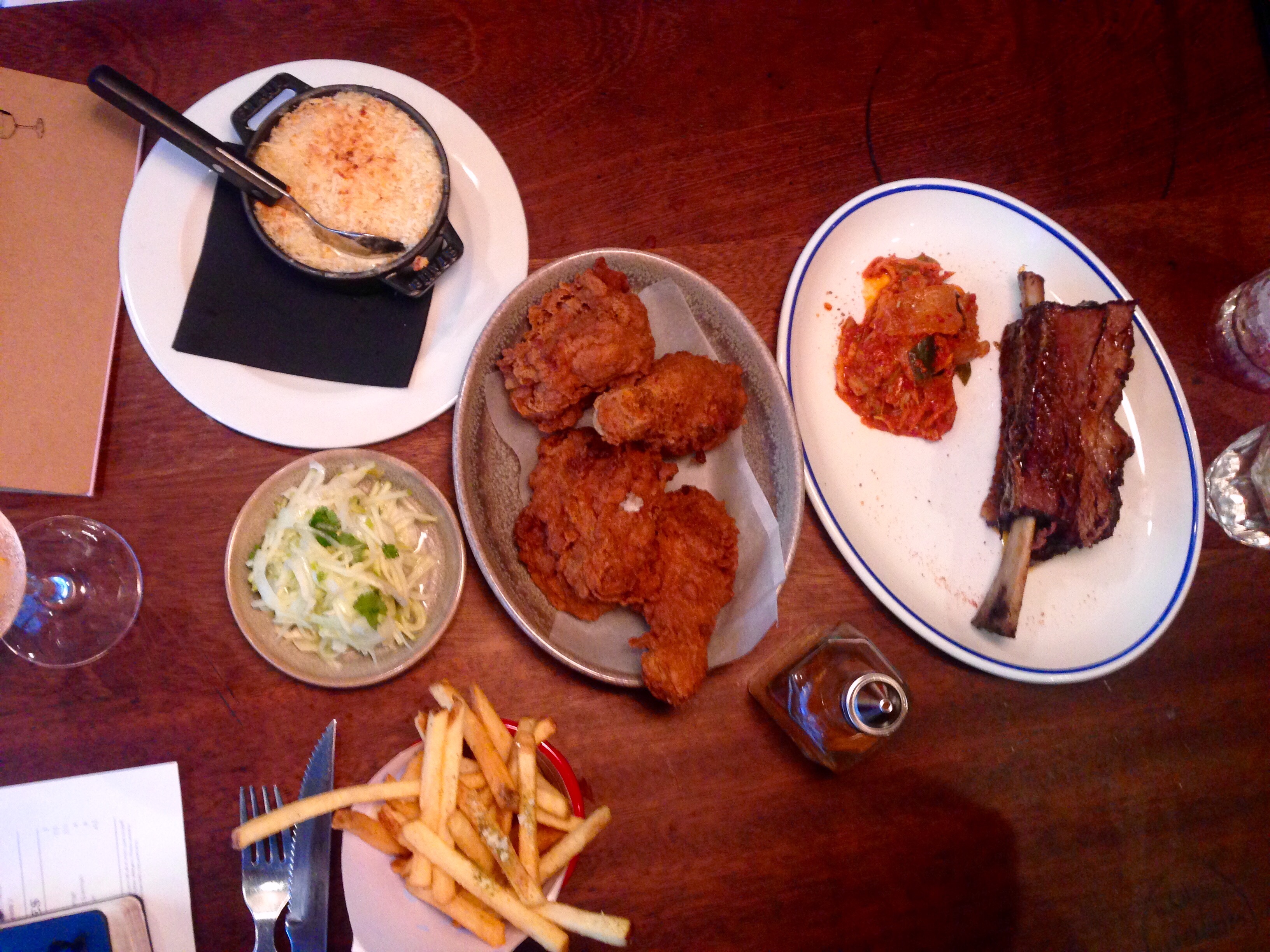 What was meant to be a quiet night ended in The Village, with a lovely, American flight attendant serenading me with Xanadu. So you never know where a night in Foxlow could take you. I'd just go with it, if I were you.
(Visited 50 times, 1 visits today)