Cargo at Wapping Wharf is made up of converted shipping containers, much like Boxpark.
It's home to a vast number of eateries, including Italian, Indian, Mexican and Asian.
We settled for Woky Ko, owned and run by Larkin Cen, MasterChef finalist 2013. The space is very neat, with 16 covers outside on a nice day and 24 inside. The menu is concise, made up of sharing plates, bao and bowls of rice or noodles.
Greedy as ever, I started with an Ox cheek, daikon and bulgogi (Japanese BBQ sauce) boa. The bun was soft and fluffy and filled with beautiful rich, tender ox cheek.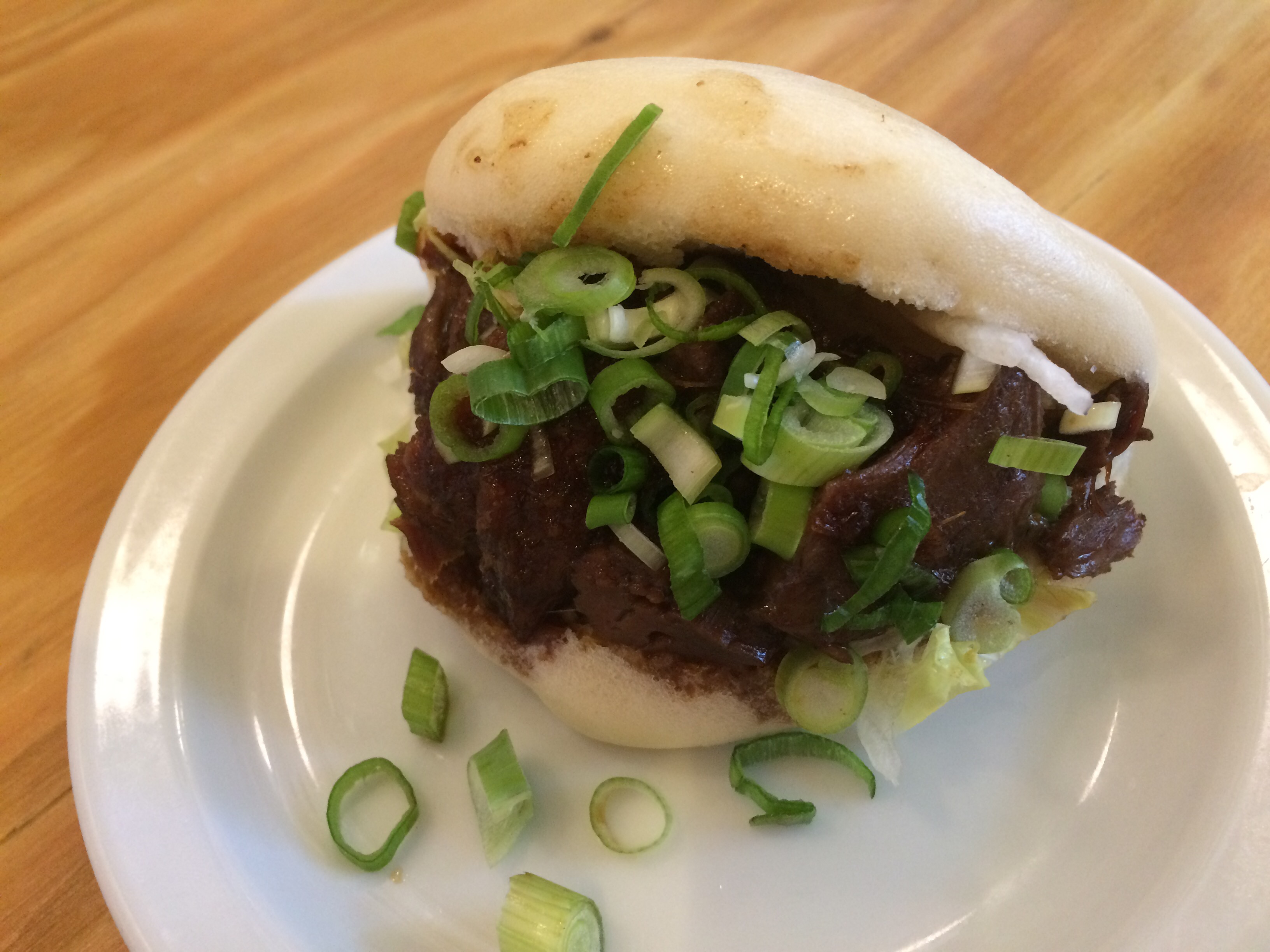 Next up, braised pork chow mien, hoi sin sauce and toasted sesame seeds. Veggies were perfectly cooked, still crisp. The pork was shredded and sweetened by the hoi sin sauce, it melted in the mouth. Overall, a lovely, tasty bowl of food.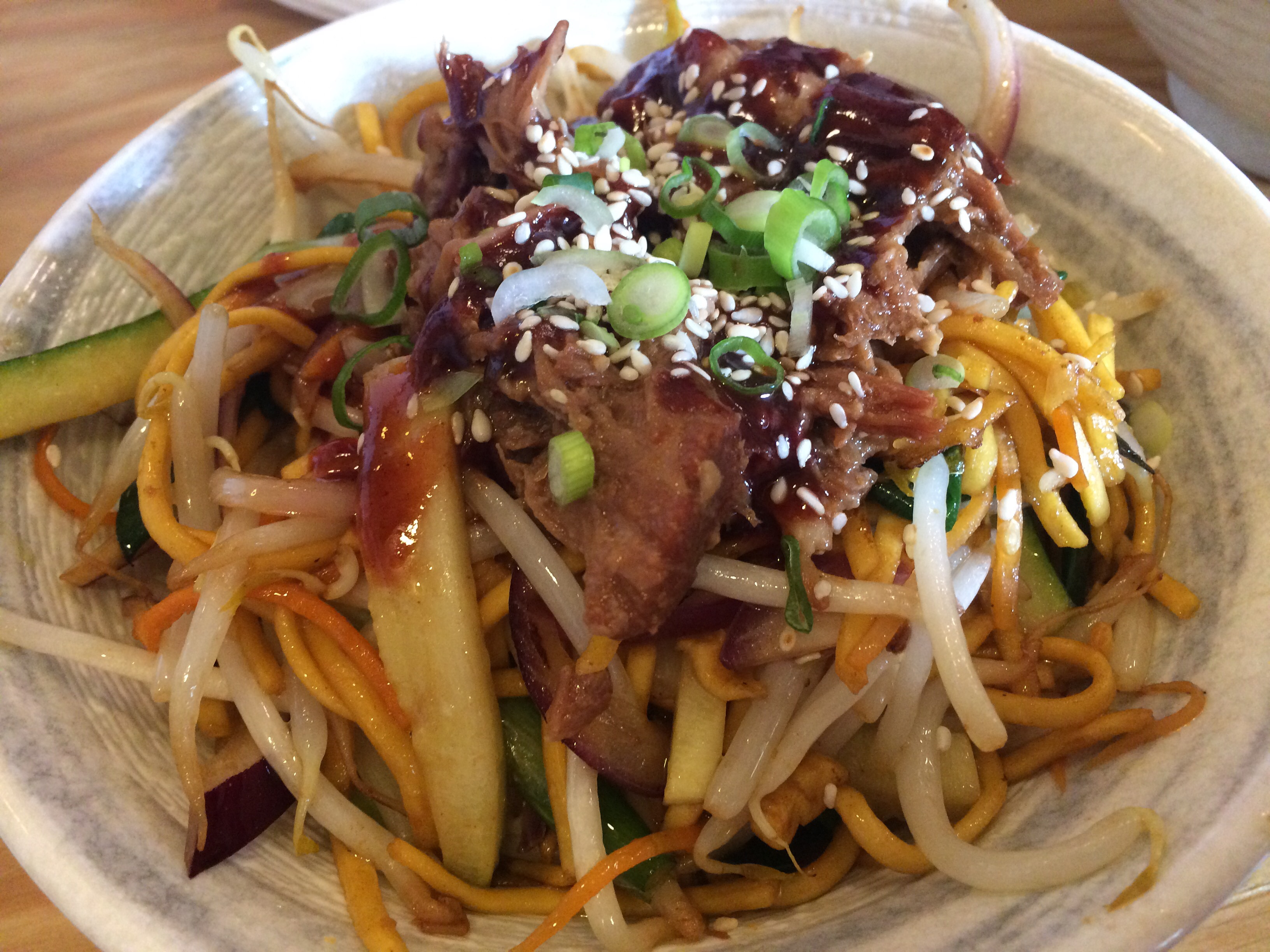 A and M both went for the chicken Singapore Noodles, which was moreish but perhaps lacking a little heat.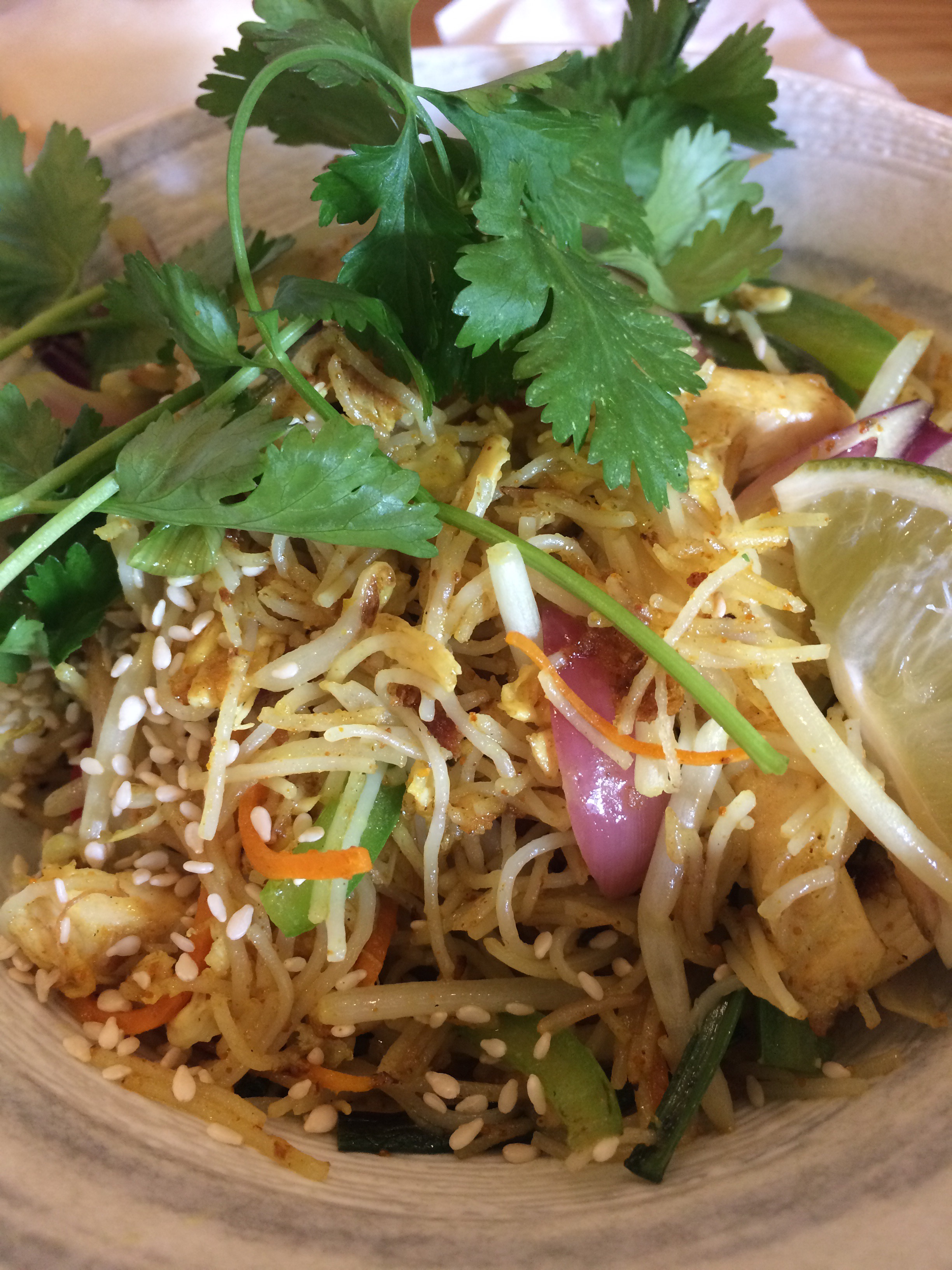 Our bill, with two beers and a sparkling water, was £ 48.70, without tip. Lovely spot and great Bao's, worth popping in next time your in Wapping Wharf.
(Visited 39 times, 1 visits today)