I took TP for lunch recently. It was a business lunch but we mostly talked about life and love and,of course, food. He raved about the  Oystermen and so that is where Big J and I found ourselves last Friday.
I generally avoid Covent Garden but,I have to say, it's looking good and the opening of the second outpost of The Frog can surely only mean there is more to come.
The Oystermen was started as a pop up by two friends with a whole lot of passion. Their first permanent site is petit but cosy, I'd guess *counts quickly in head* 22-26 covers, and if you order like we did, it's literally impossible to fit food and drinks on the table. But that's my only complaint and, to be honest, 80% of places I eat in don't give you enough space for the small plates on the menu. Don't misunderstand, I get that restaurants need to make a buck but, if you're greedy, and I am, tables today just aren't big enough.
The menu is split into oysters, snacks, starters, mains and sides.
We started with oysters, we had to. Out of Maldon by the time we arrive,  we went for a Loch Ryan native, at £3.80 it's pricey but sweet Jesus it's worth it.  It's probably the best oyster I've ever eaten -no, actually,  it is the best oyster I've ever eaten. It was fatter and plumper than any other, less wet, more juicy, meatier, a little smokey.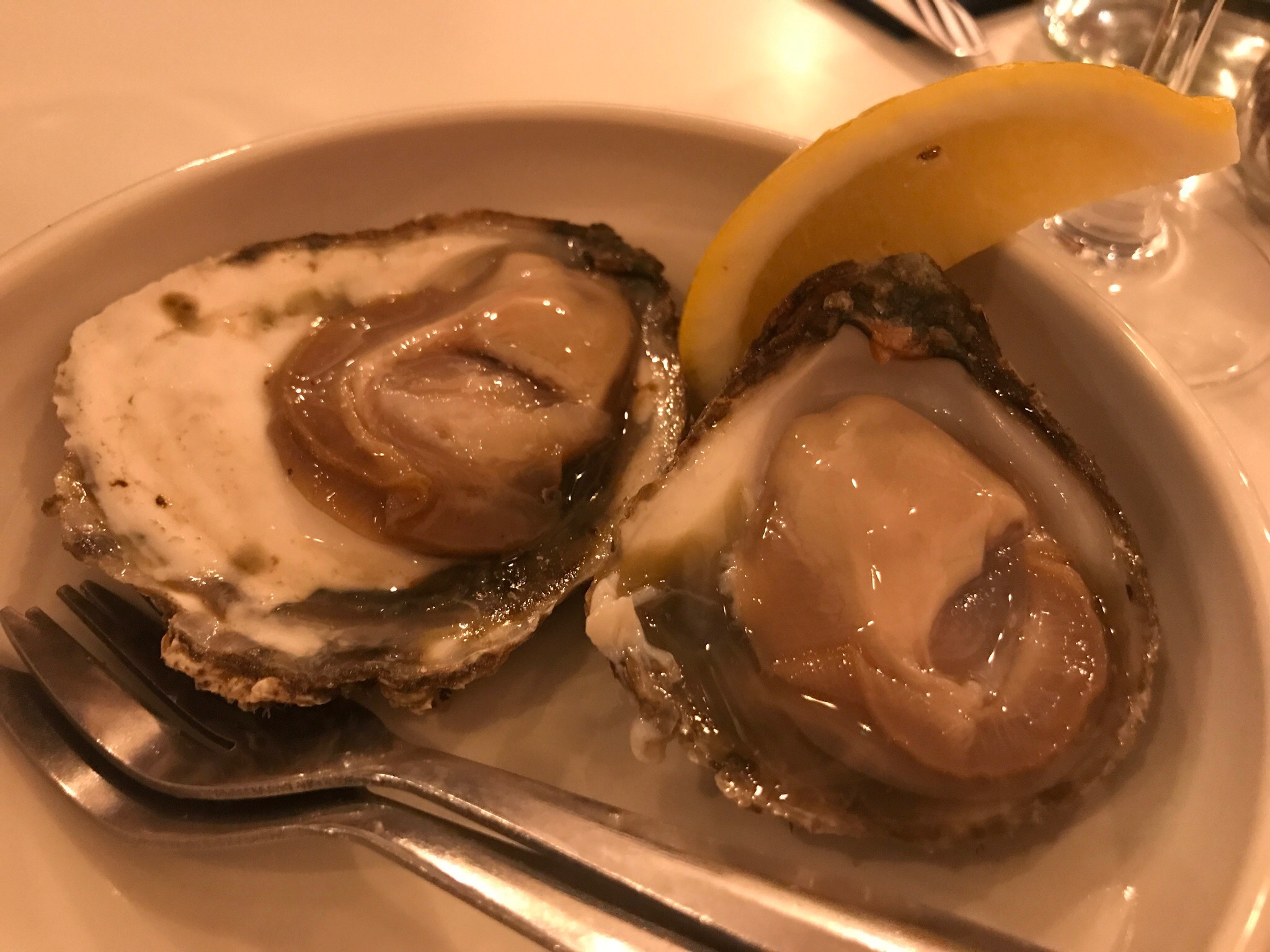 Next, we each had a tempura oyster with champagne aioli and caviar. The aioli was creamy but very light, the batter just a whisper, the caviar salty but delicate. I'm not going to lie, Big J scooped  the aioli out from the shell with his fingers, it was that good.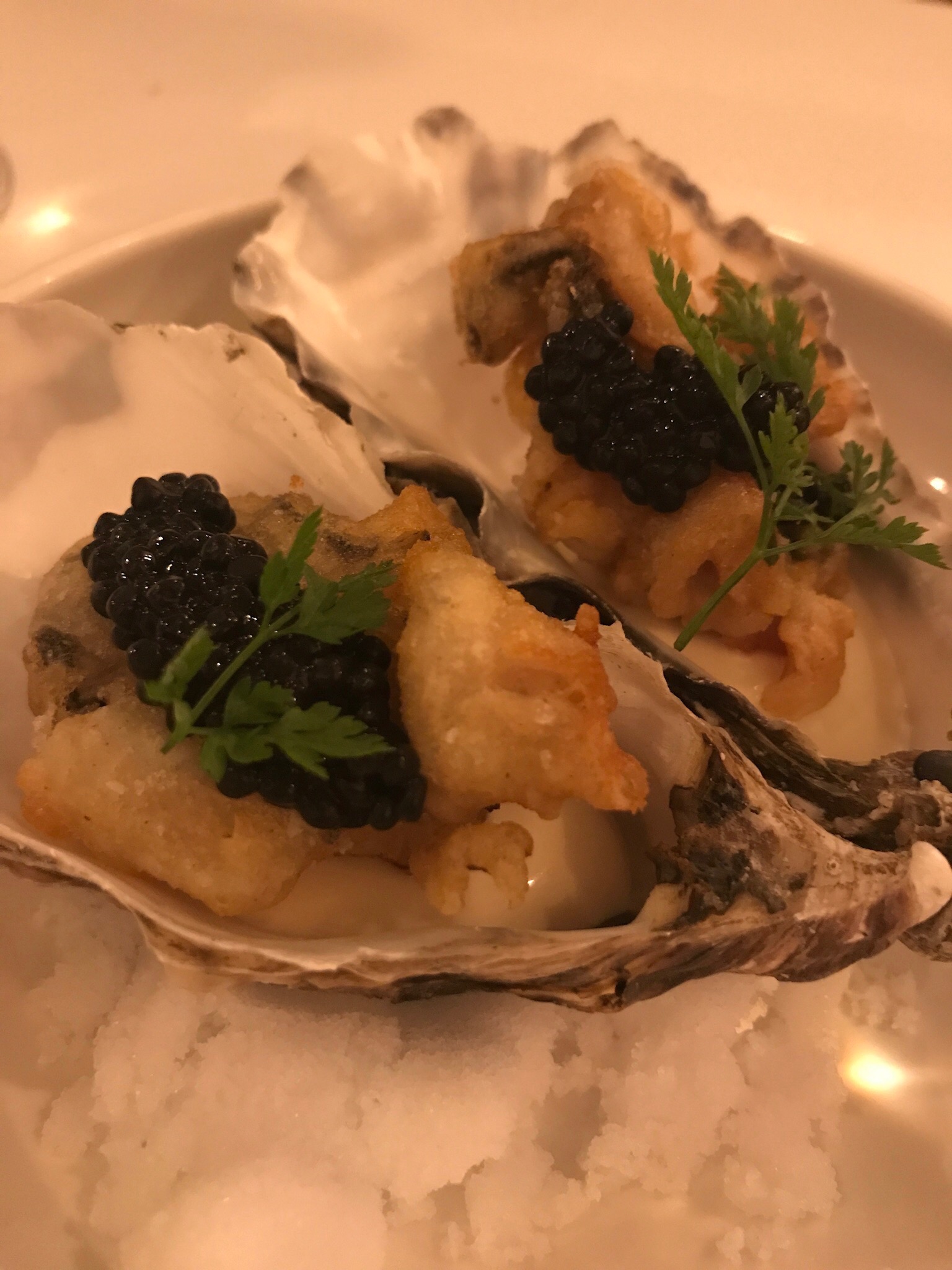 Crab beignet was as light as air and soft as a kiss.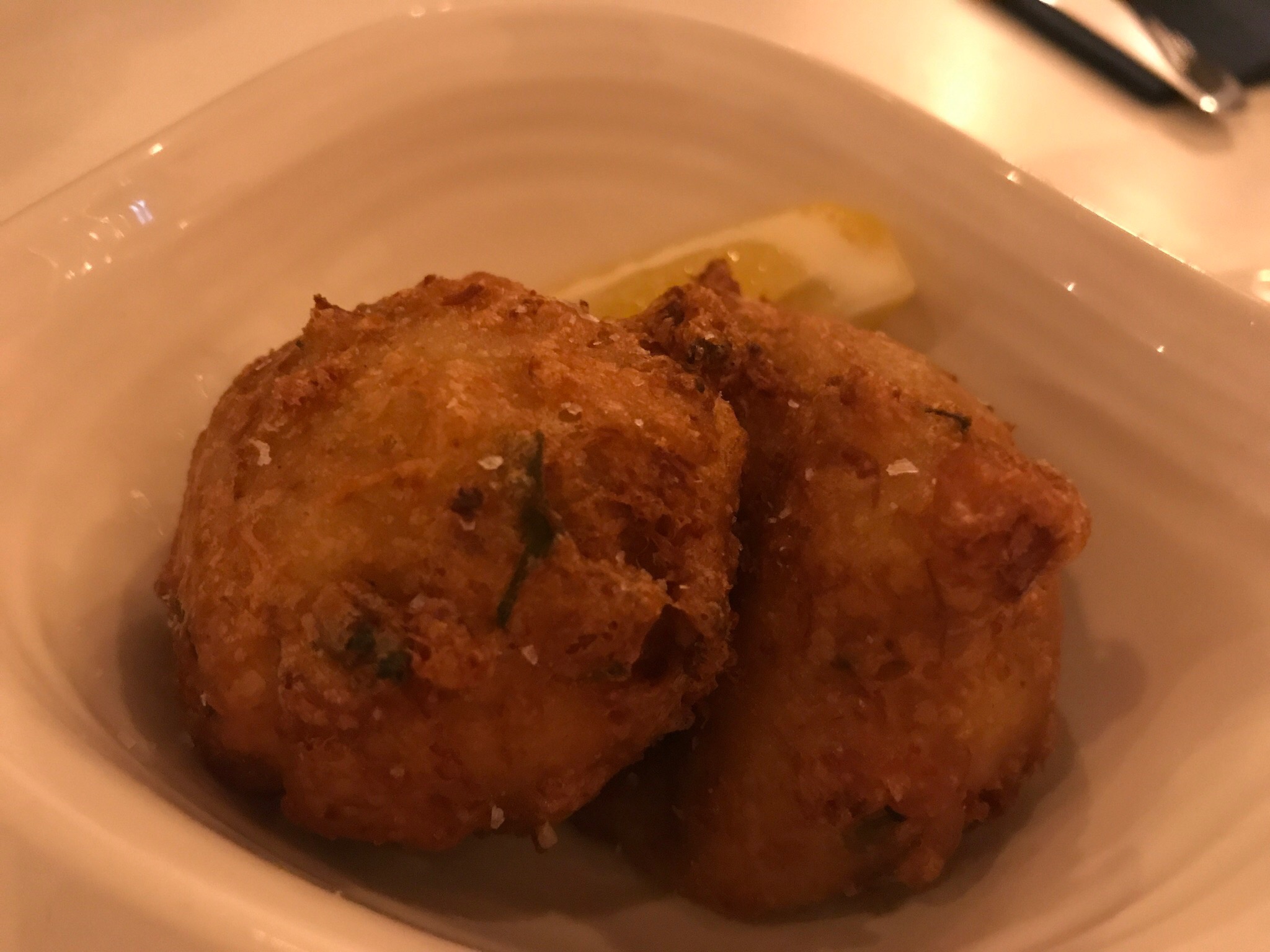 We shared starters, I'm not sure I could be friends with a non food sharer, where's the fun in that?
Starters were simple but absolutely stunning.  First, was the sea trout, cucumber, chilli and ginger salsa. The trout was fresh and delicate. The richness of the soy mayo added a hit of saltiness to the freshness of the plate, I loved the hints of peppery basil.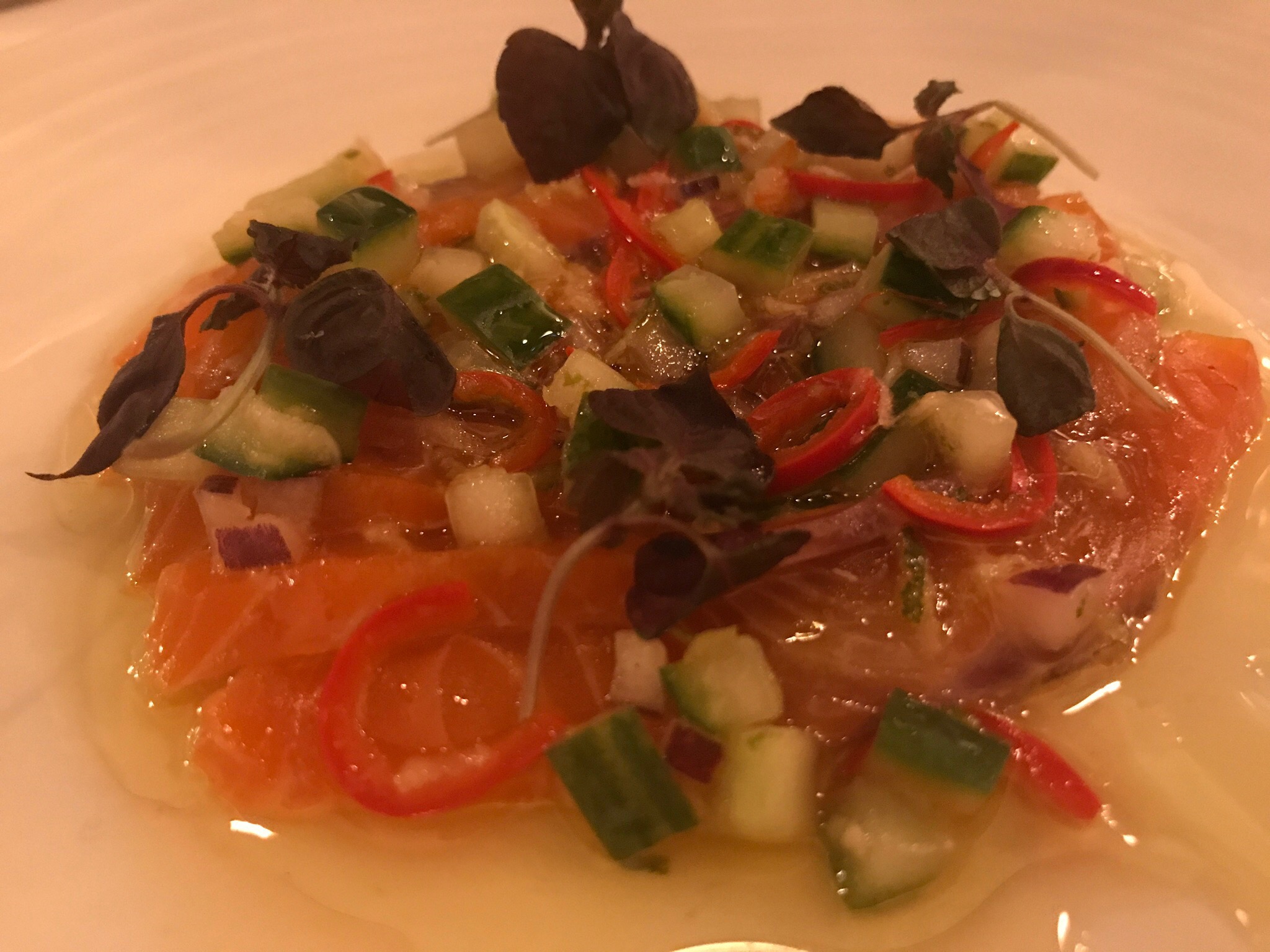 Seared squid was perfectly cooked and plated with smoked paprika mayo which gave a lovely gentle heat, smokey  almonds and young, firm green olives. Had it not been for the dark London night outside the window, we could have been harbour side in any Mediterranean town.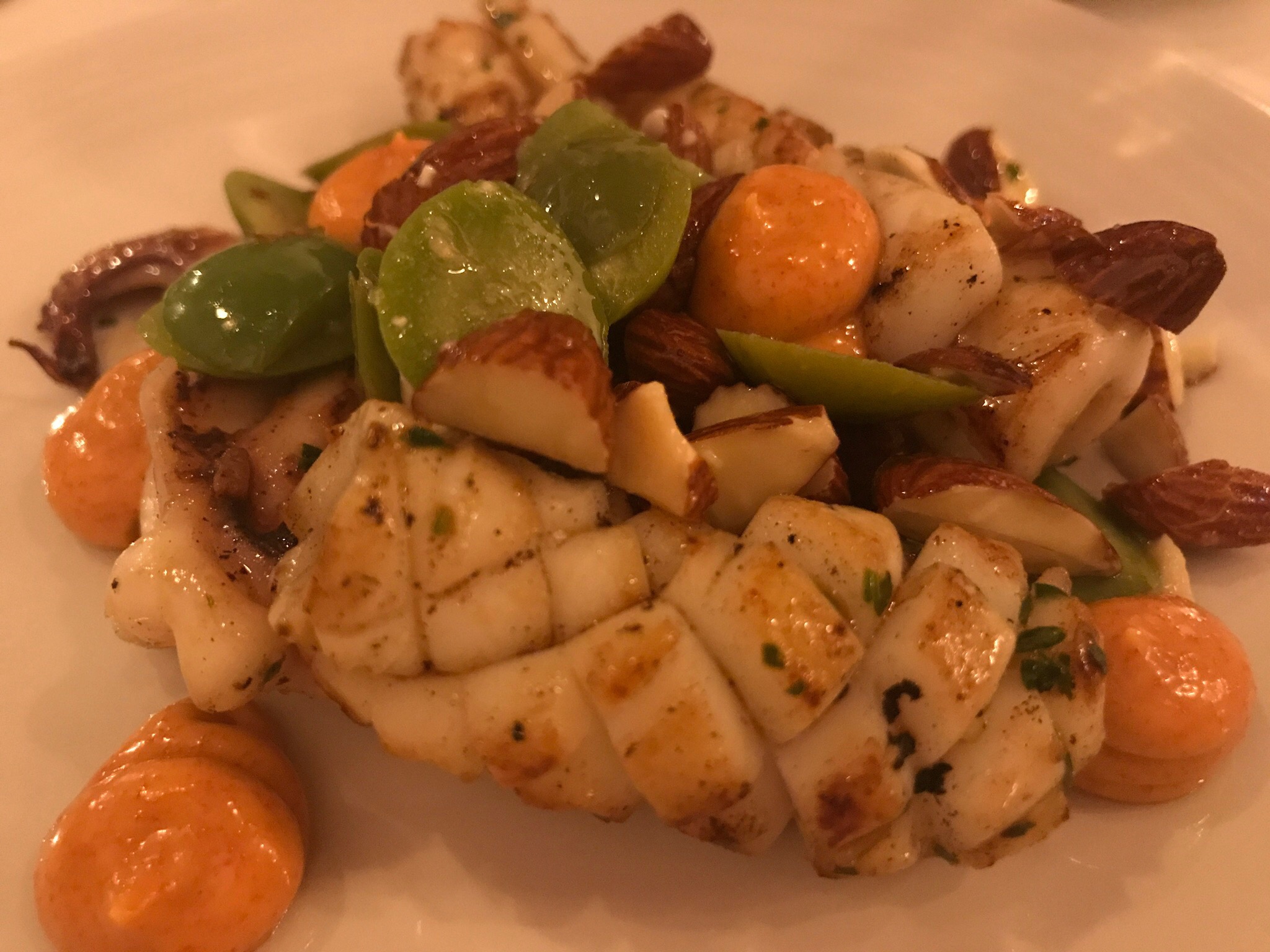 For mains, we kept it simple and ordered the biggest crab they had, and at 1.2kg I'm glad we only had one main, albeit with two sides!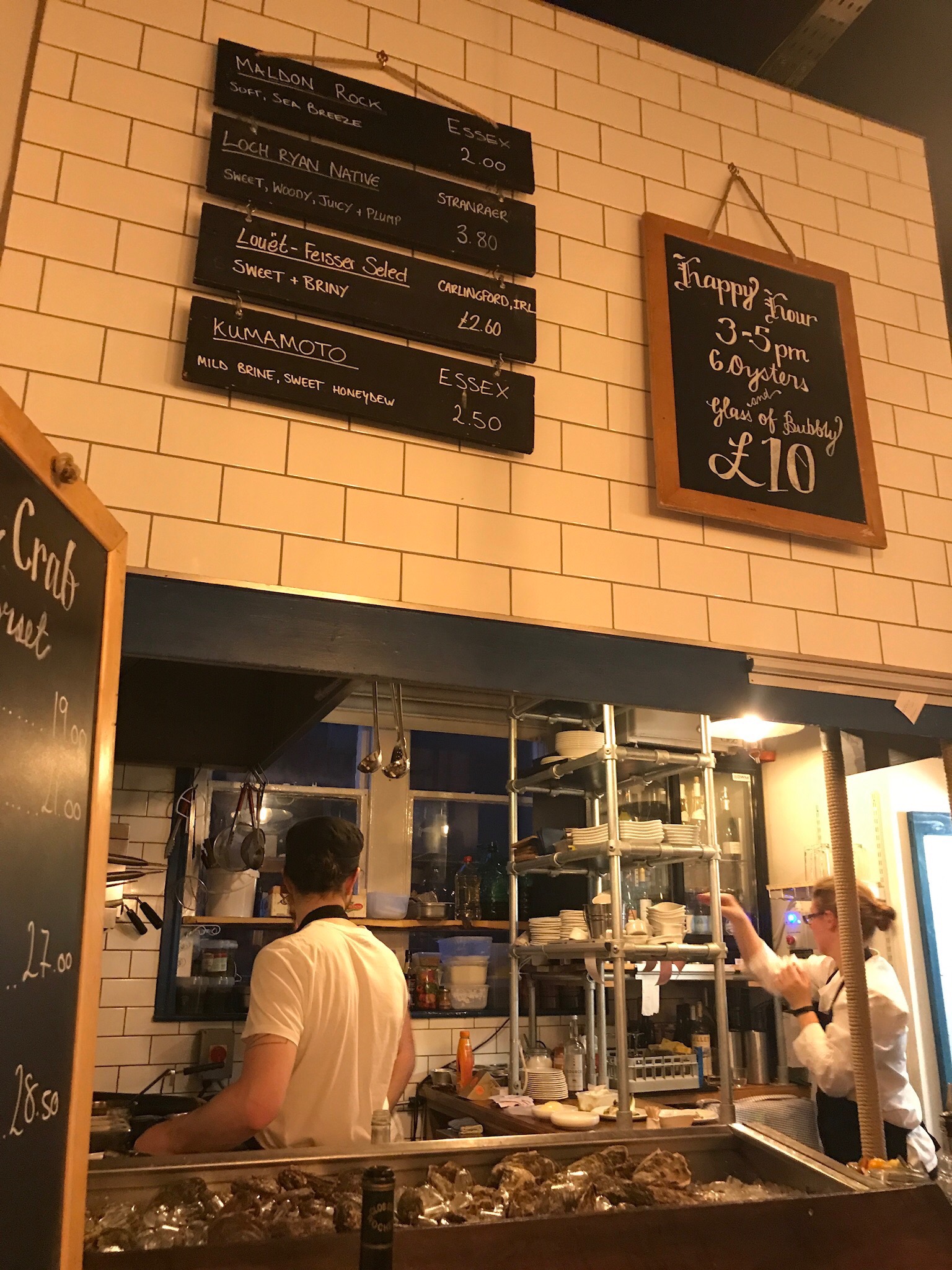 So, before the beast of a main. The chips were great, large and dusted in paprika. Smoked mackerel macaroni cheese, was everything it should be, rich, gooey with generous flakes of smokey, sweet mackerel. This was a perfect comfort dish for me, a little bit naughty but a little bit good for you. I'll definitely recreate this at home.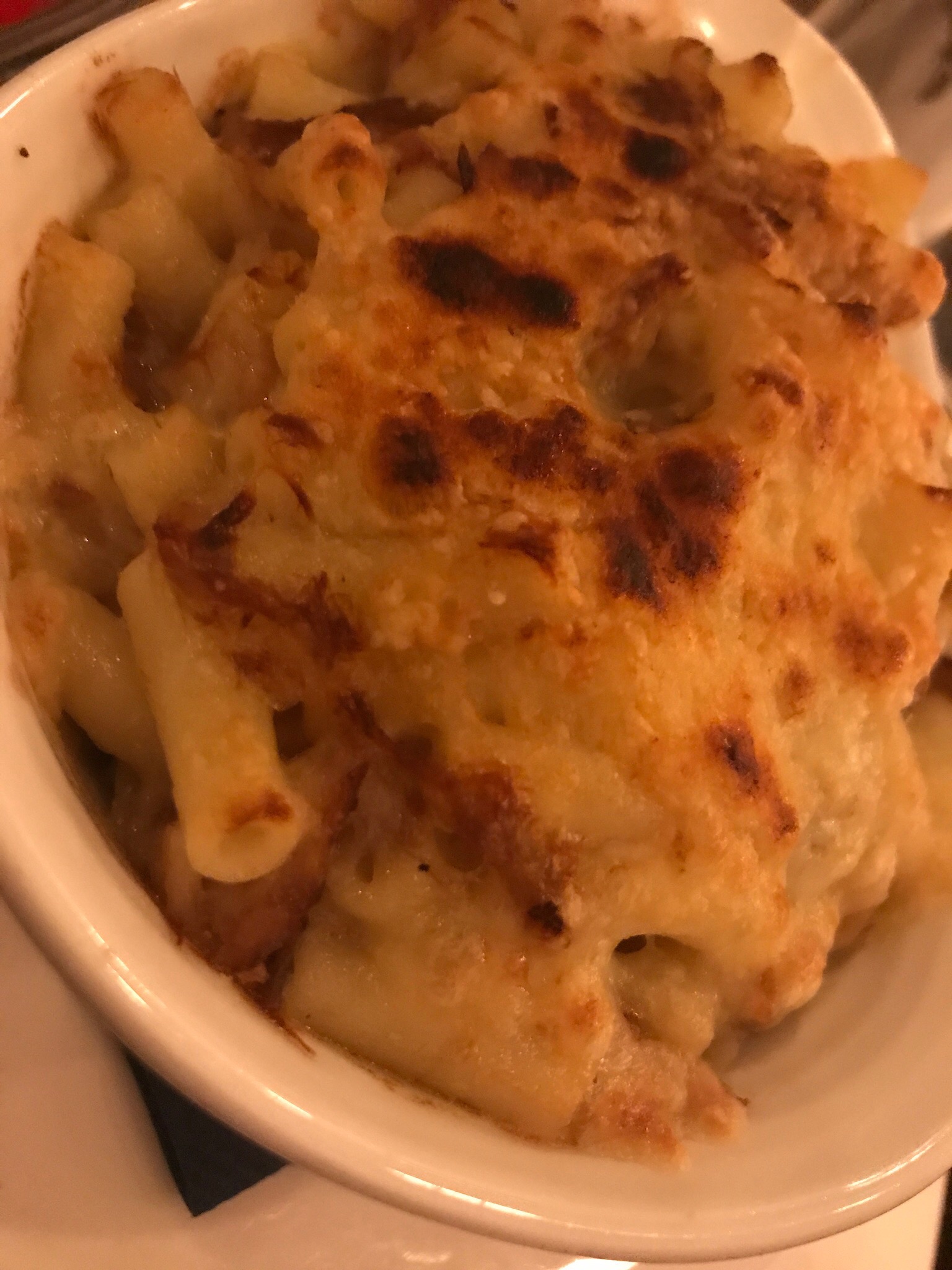 And now for that crab, boiled and served with the brown meat out, everything cracked but the legs. You should have have to make some effort to appreciate this stunner,but not too much. Served with just Marie Rose and lemon, it let the crab be the star and,boy, did it shine!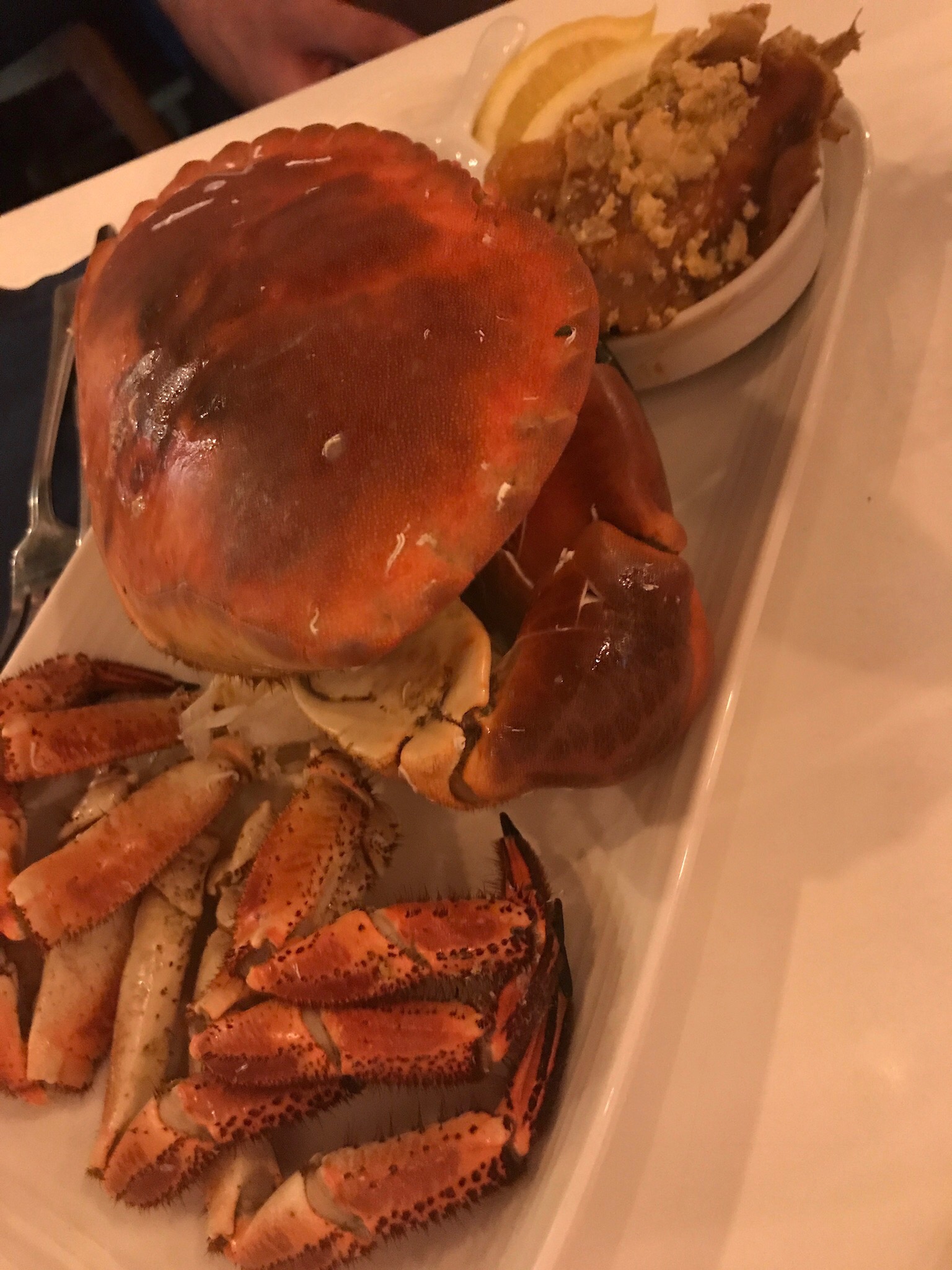 The brown meat was rich, unctuous, the white sweet and flakey.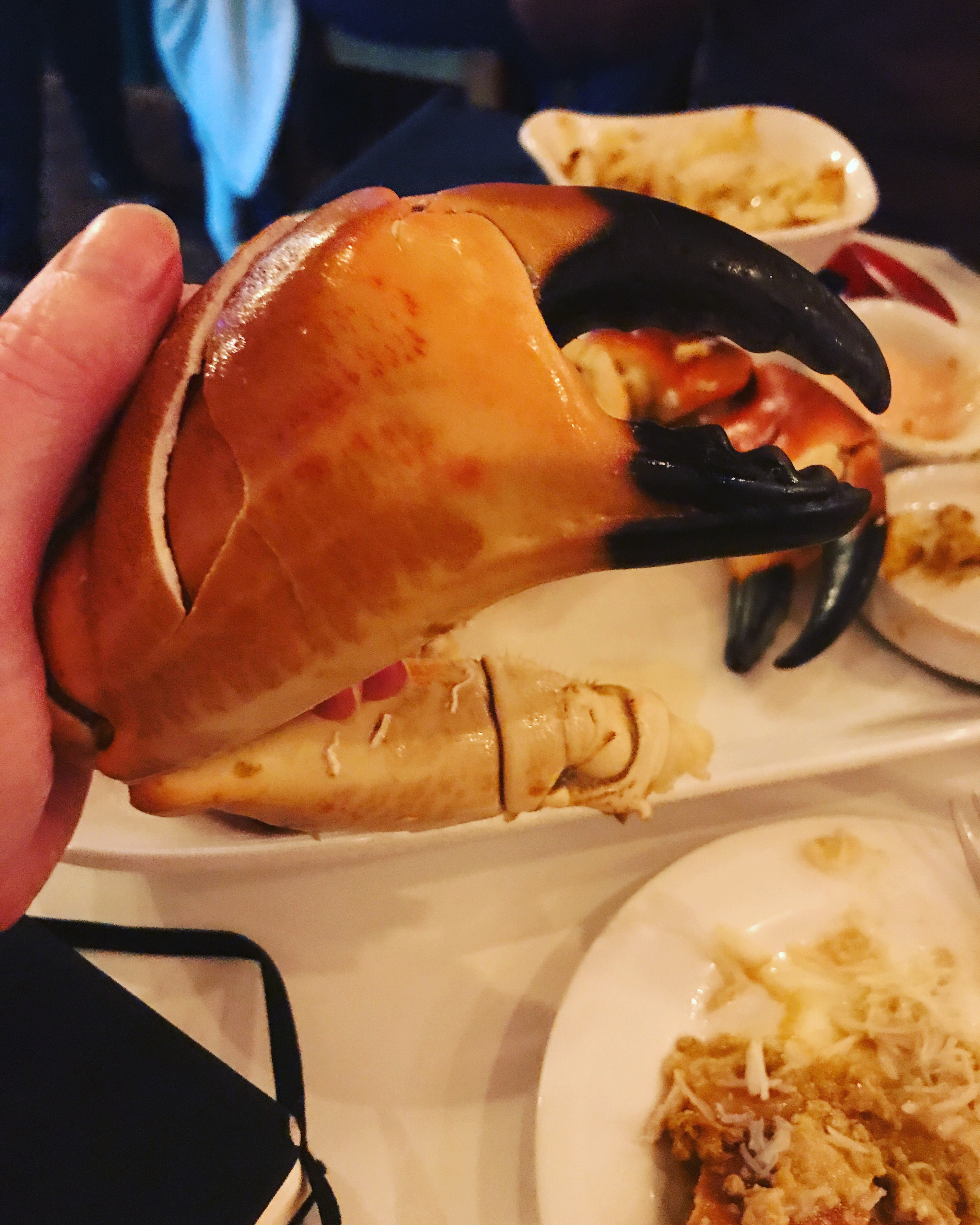 We forewent dessert, an option of a white chocolate and yoghurt ganache or cheese,  for another glass of the house white, inexpensive and very drinkable.
Service was warm, friendly and generally lovely. The food is a tribute to the beautiful seafood, simply done, with clever  pairings of flavour but nothing complicated and it's all the better for it.
On an autumnal night, dinner at the Oystermen is full of the fresh flavours of summer but leaves you feeling wrapped up in a warm glow.
You should go, you'll love it, and then I'll never be able to get a table because you'll all go, but that's  ok. Like the change of season, it's something I'll just have to accept.
(Visited 28 times, 1 visits today)