When I received an email announcing Diego Grimberg, the head chef at Albert Adria's much anticipated (I'd waited patiently for over two years for it to open) restaurant, Enigma, was in town for one night only at Zoilo's, I immediately booked.
I was particularly excited as I was heading to Barcelona to eat at Enigma before he would be in London, and I was lucky enough to meet him there.
E and I were seated at the bar which I loved, as there was so much more interaction. At just £25, we decided to go with the wine pairing and so met sommelier and Diego's wife, the incredibly lovely Matilda who took great care of us all night. All of the wines came from Luigi Bosca and some were stunning.
We started with snacks. The prawn cloud with trout eggs was so soft we had to use our spoons, rather than fingers. It was a perfect combination of light and rich, the prawn cloud soft and subtly flavoured, the trout eggs rich and bursting in our mouths.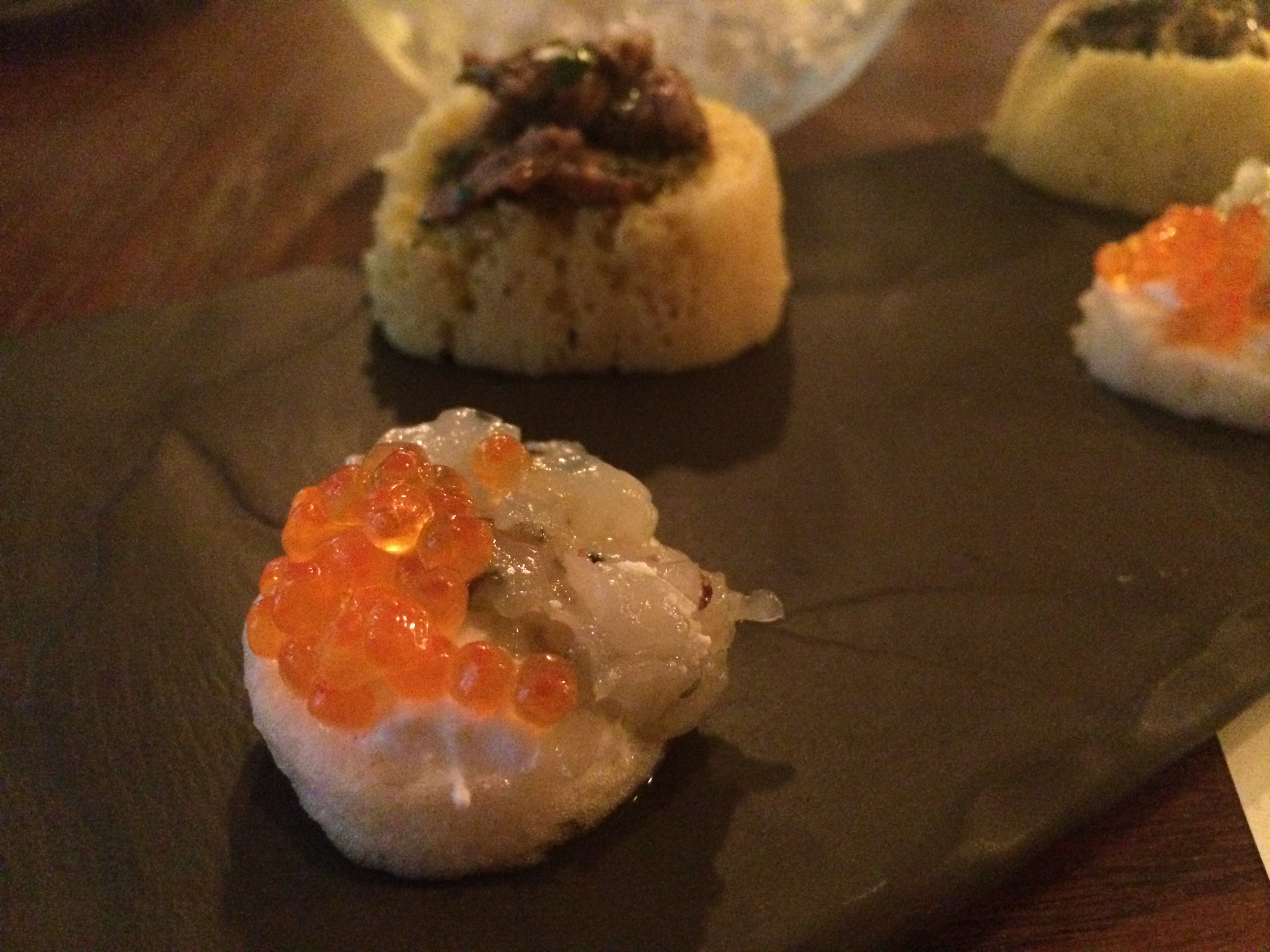 The corn tamal was stunning and very similar to one of my favourite dishes from Enigma. The tamal was soft and buttery, the beef was so tender it melted. I could happily eat these all night.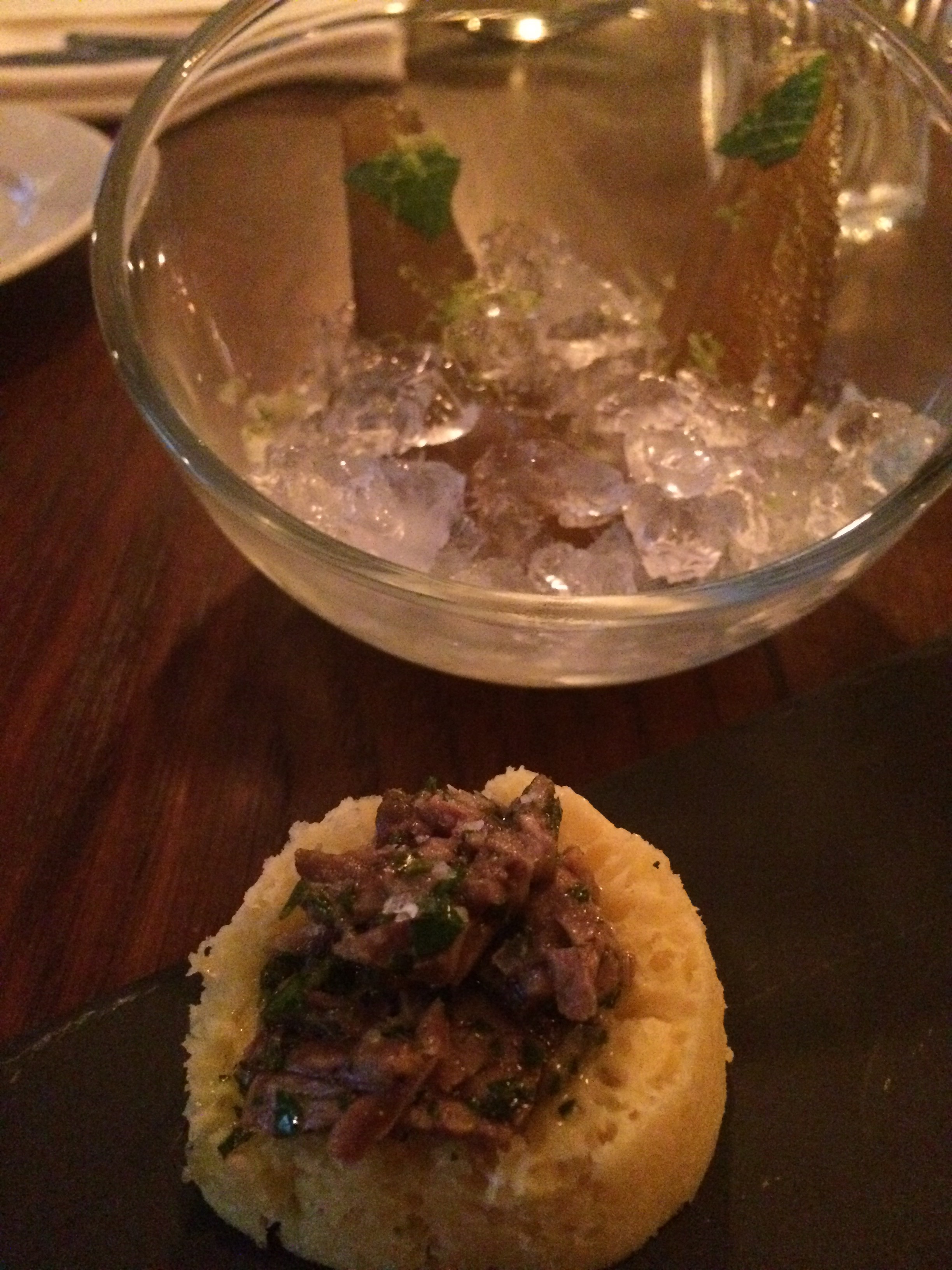 To finish, we had Yerba Mate flavoured pears, fragment and floral, a perfect palate cleanser.
Next, we moved to the garden course, white asparagus macaronis and cheese whey.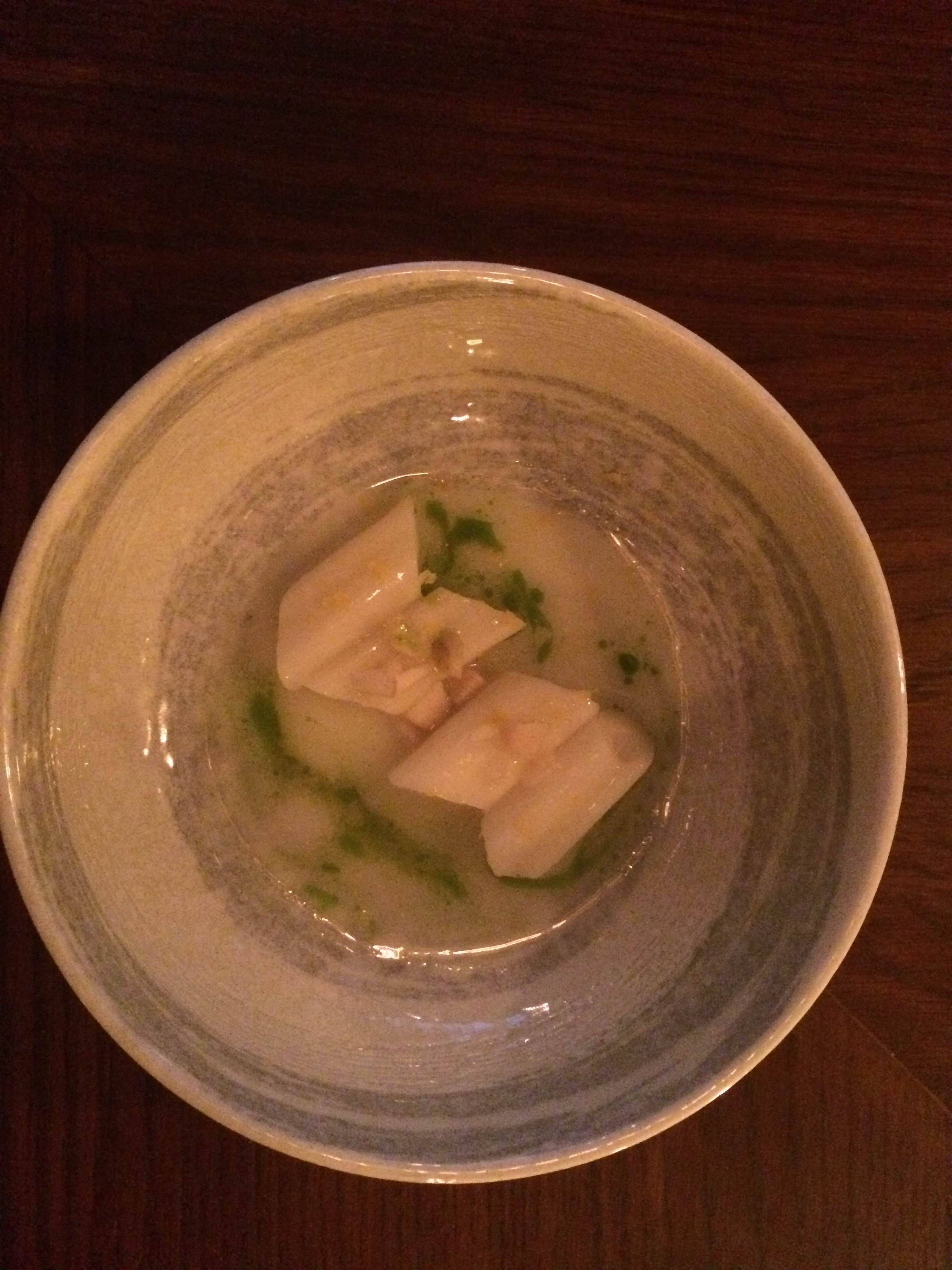 For me, this course didn't work, while technically brilliant, the asparagus was terribly bitter. The sauce, with the gentle cheese coming through and the macadamia nuts, was delicious.
Next, we moved to the sea, catch of the day with crab "humita" and grilled lettuce gazpacho.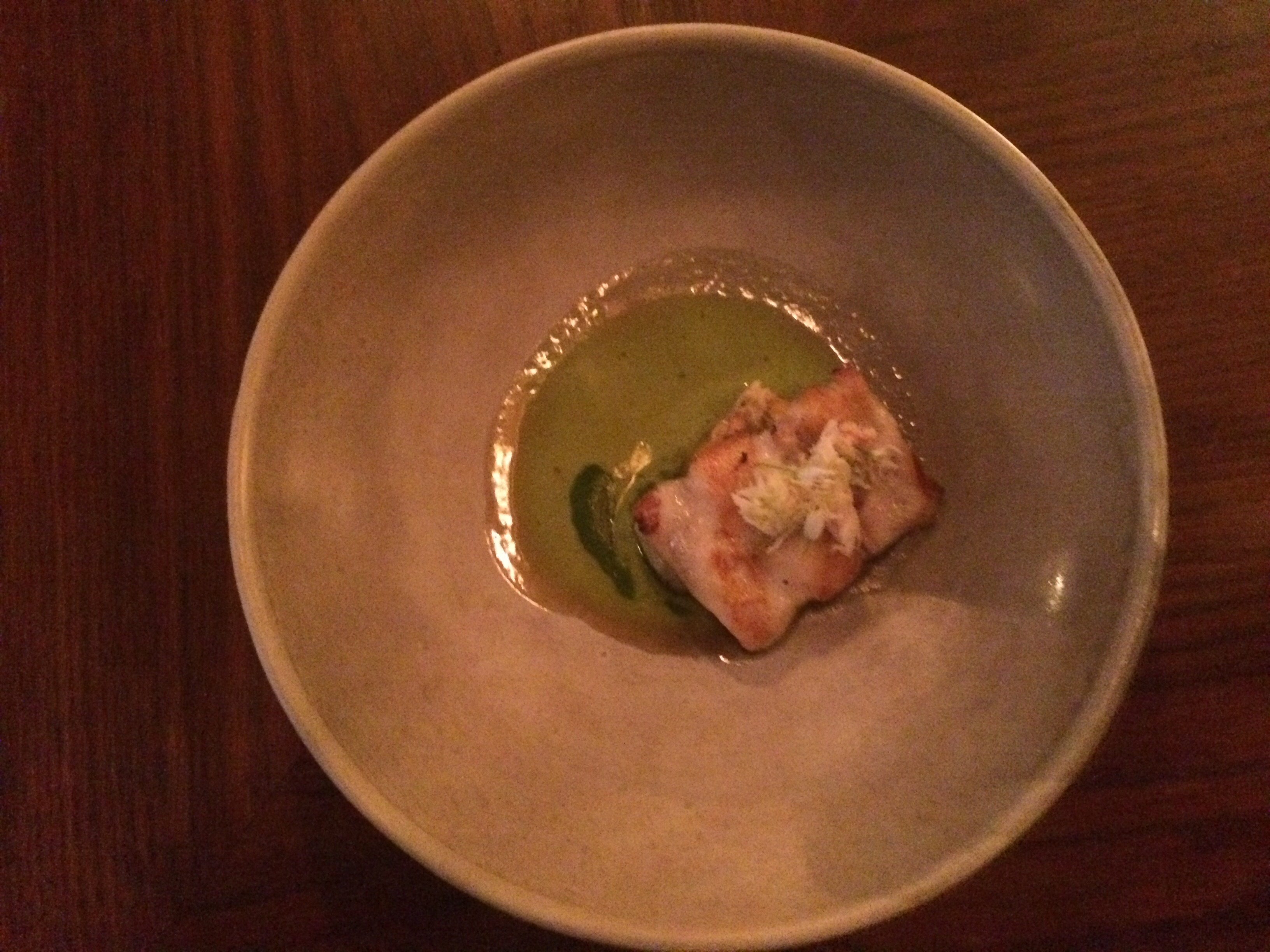 The soft fish was sweet and well balanced by the crab and creamy corn purée, the lettuce gazpacho was stunning. This was an exceptional plate of food.
Our final dish was land – Argentine rib eye, spherical potatoes, ceps and seaweed salt. Fuck me, what a dish!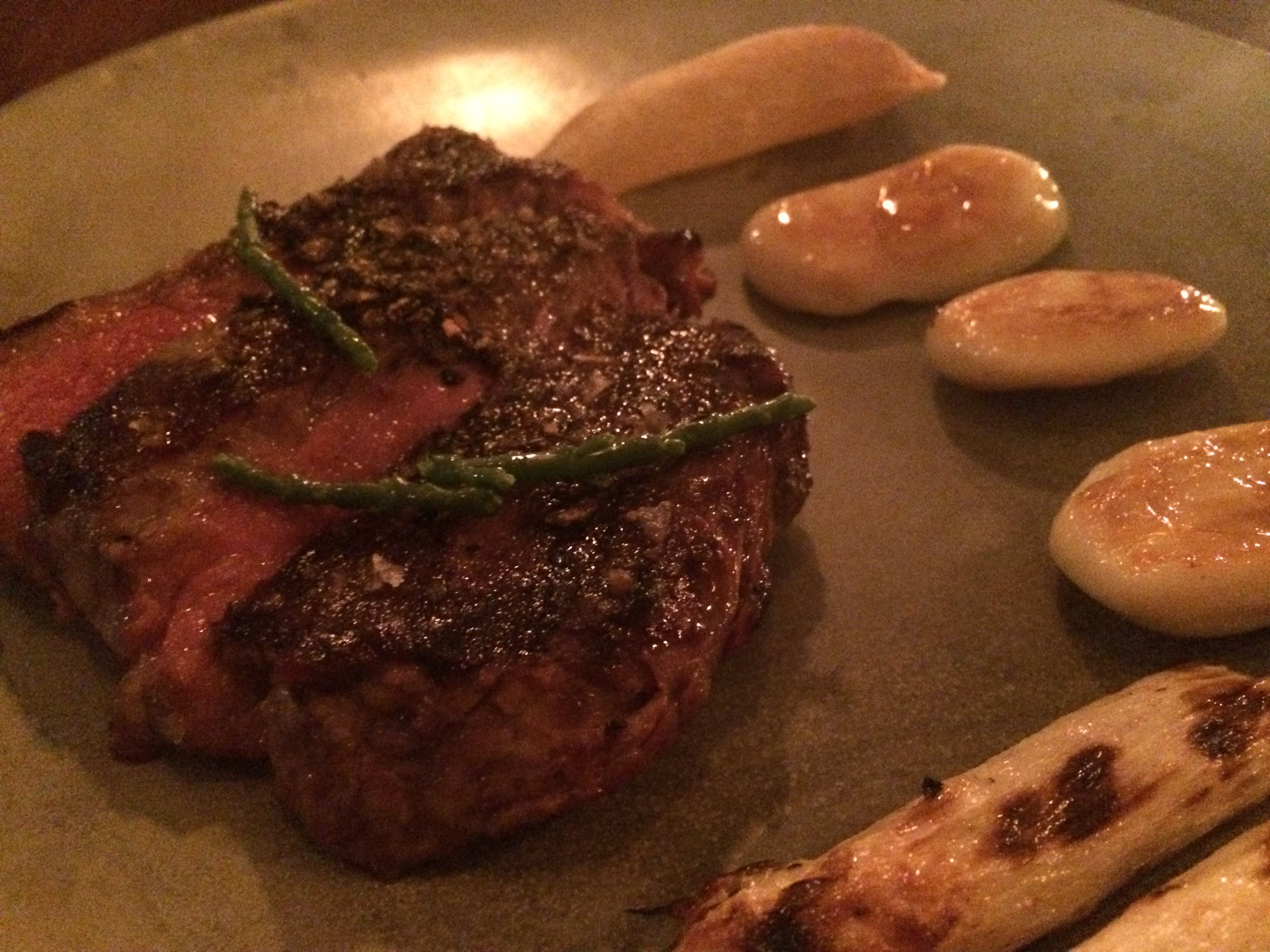 The steak was caramelised on the outside, a crust of ceps and seaweed blew apart my taste buds, inside the meat was succulent, tender, juicy, the flavours were so intense. It is, perhaps, the best steak I've eaten. The spherical potatoes, well they weren't even like potatoes. Smooth, creamy, rich, amazing. The potato crisp added texture, asparagus here was beautiful, charred and sweet. With this, we also had our favourite wine of the evening, a Malbec Verdot that was so perfectly matched, thank you David, for the top up!
Wow, just wow!
Our final course, dessert.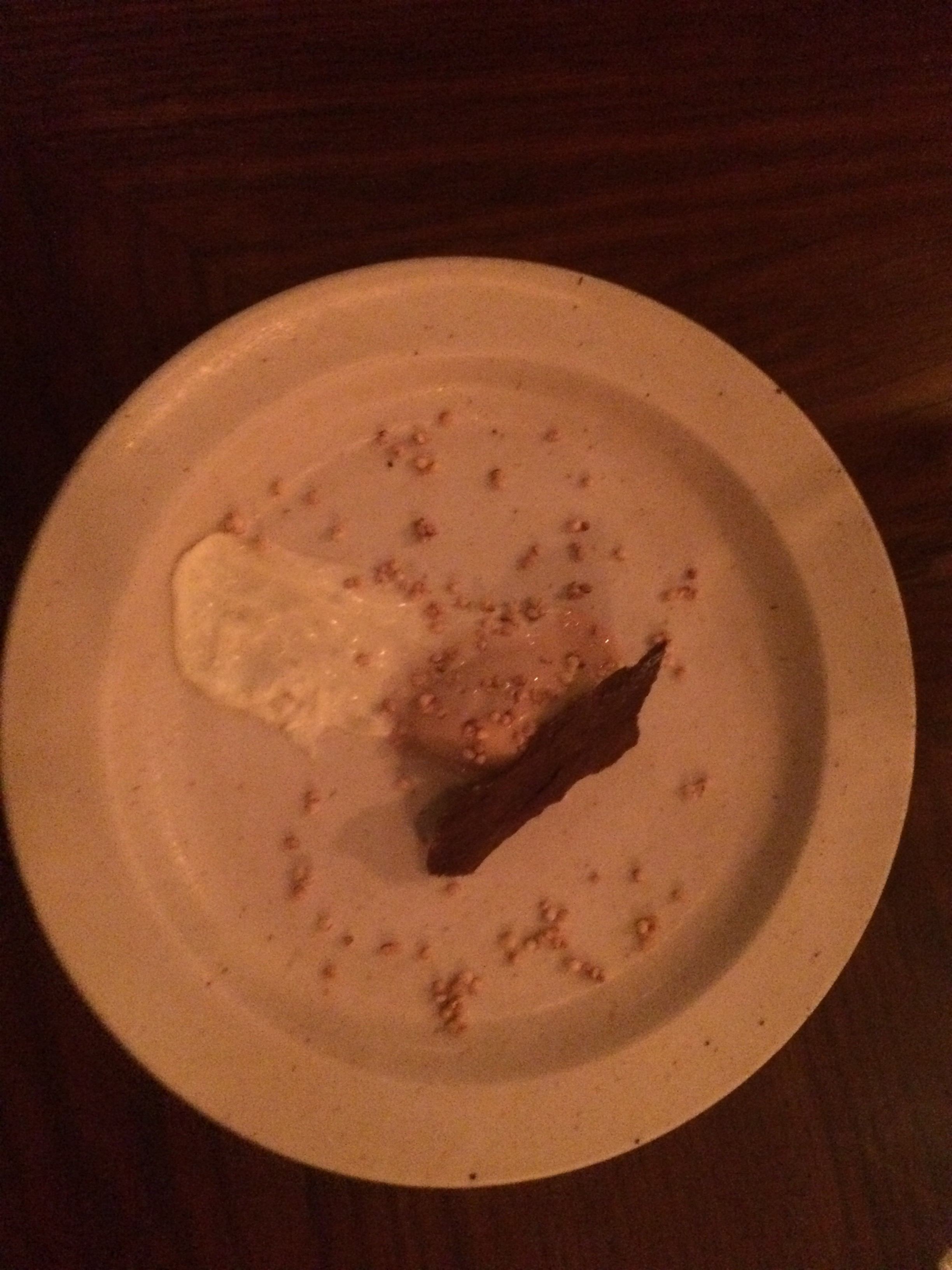 Milk yuba, dulce de leche and algarroba. I love dulce de leche and this ice cream was no exception, the carob biscuit and toasted quinoa were both delicious and I loved the texture combinations.
We had a truly amazing night, there was no turning of tables, the food was an amazing £45 a head. I was very lucky as Diego came to speak to us during and after the meal. Matilde took such good care of us as did David behind the bar, we felt completely spoiled. Massive thanks to all involved.
(Visited 238 times, 1 visits today)