N and I met early on Saturday to see the Hockney exhibition, before it became unbearably busy. It's excellent, I highly recommend it. We left there at 11.30 and, stepping into the sunshine, decided we'd head to Borough Market and try for a table at El Pastor. If you hadn't noticed, London is experiencing a taco craze.
We arrived not long after it had opened and were able to get a table straight away. Be warned, you can't book and the tables are small so stagger your food order, or you'll run out of space.
Service started with a selection of salsas – salsa mexicana, salsa morita and salsa verde fresca – which were the perfect accompaniment to everything on the menu.
Everyone who served us was lovely. They were friendly, helpful and enthusiastic about the food. We started with fresh, chunky guacamole served with chicharron which are light, puffy pork scratchings and very moreish.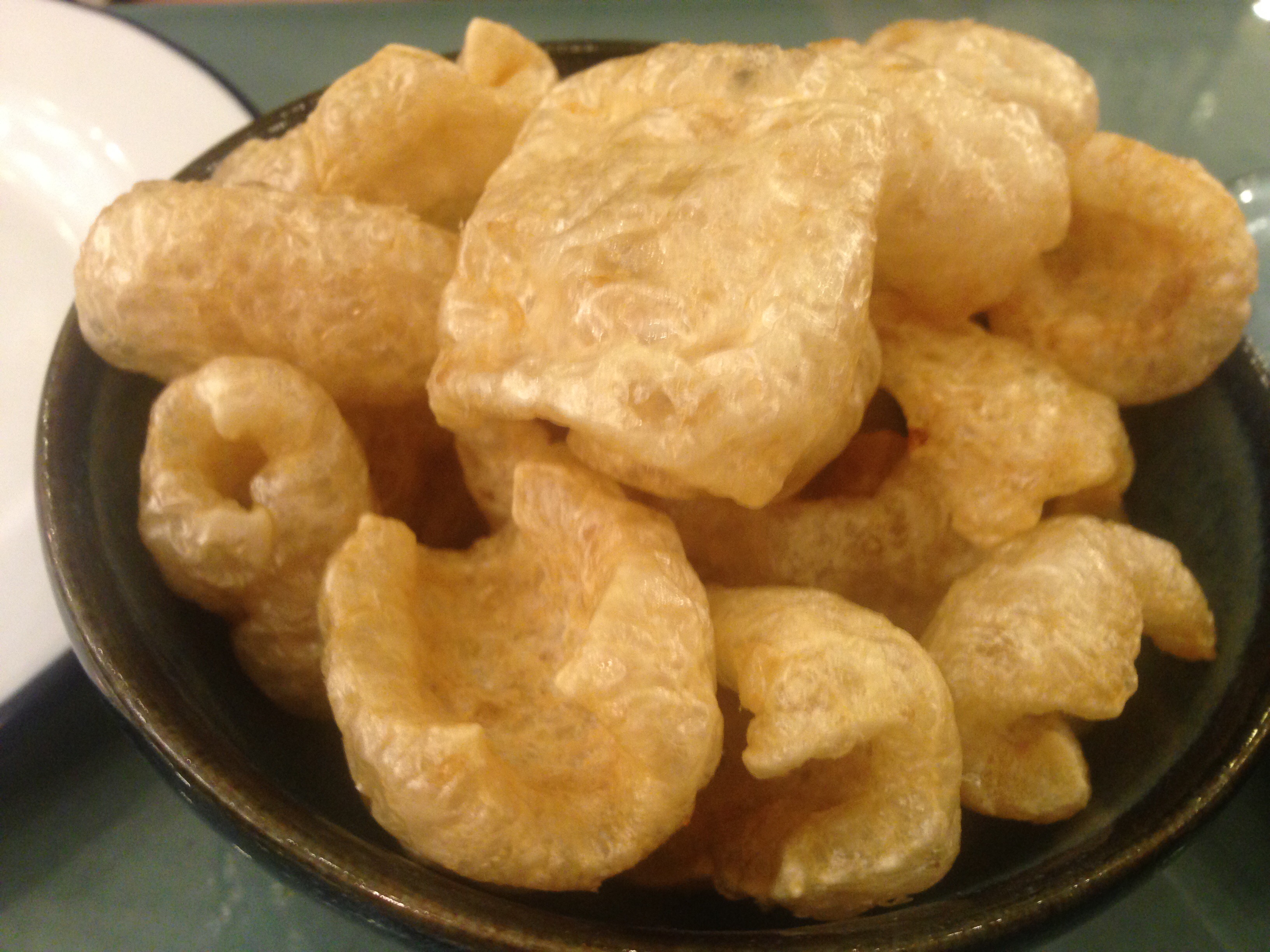 Because it was sunny and that makes me happy, we decided to try the uno, dos, tres which is a shot of tequila, a shot of verdita and bottle of Corona; it was 5pm somewhere and after noon in London so this was totally acceptable. Veridta is made with pineapple juice, coriander (which I am not a fan of), lime, jalapeño and mint. It's quite thick but it goes amazingly well with the tequila which we sip, we're not animals, (and our waitress told us what to do)!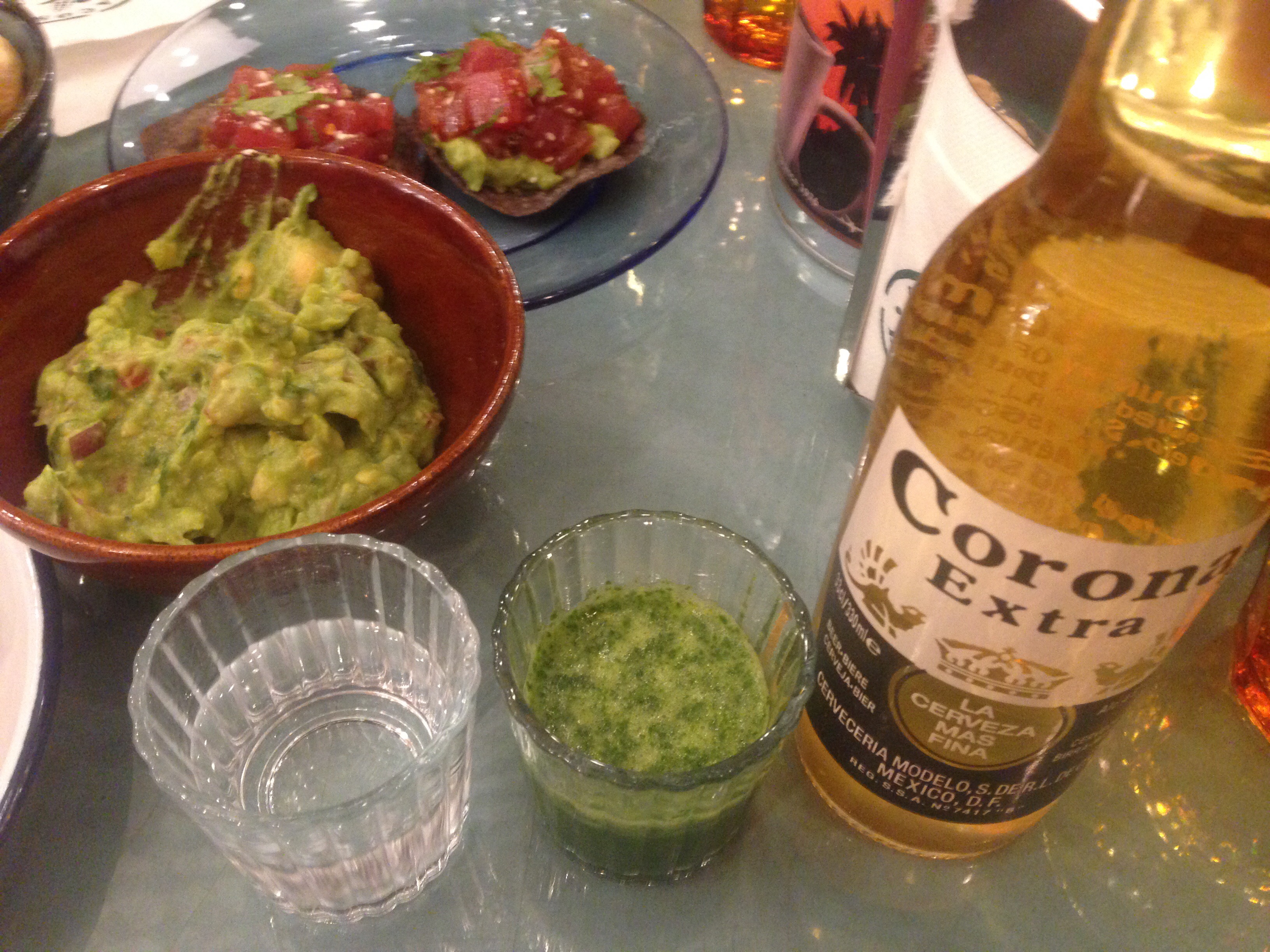 We went on recommendations and started with Tuna Tostadas. These were incredible, the tuna was so fresh it melted. There was  mildest barbecue flavour but not overly sweet or smokey.
Our first taco to arrive was the prawns with garlic. The tacos were delicious, the flavour less over powering than some I've had. Each had three big, juicy prawns in a smokey sauce, complimented by fresh onion and herbs.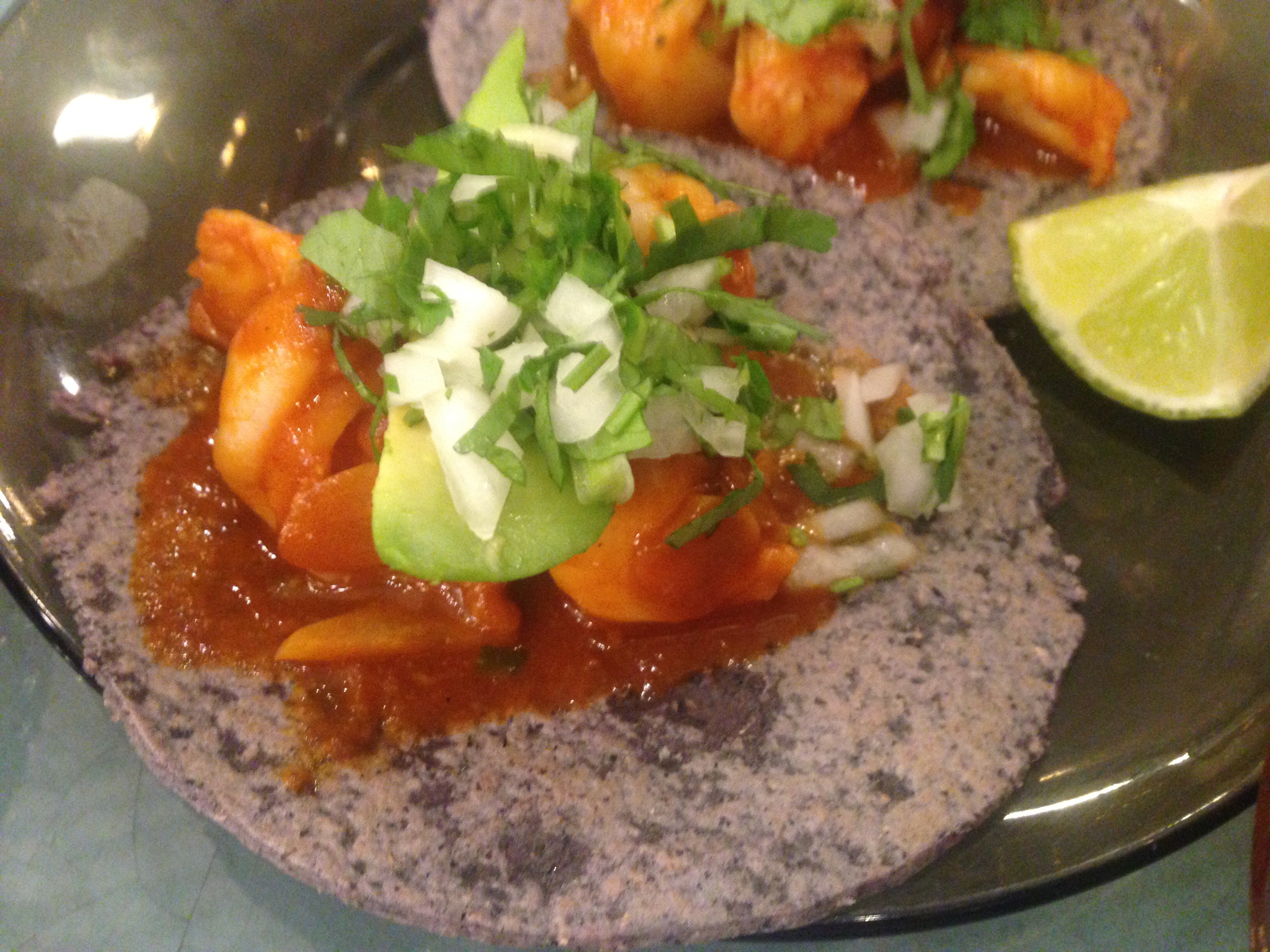 The El Pastor was sweet, juicy pork, marinated for 24 hours then cooked like a donner kebab. Served with grilled pineapple, adding a sweetness to the dish, it had a lovely heat and my only wish was more of that pineapple.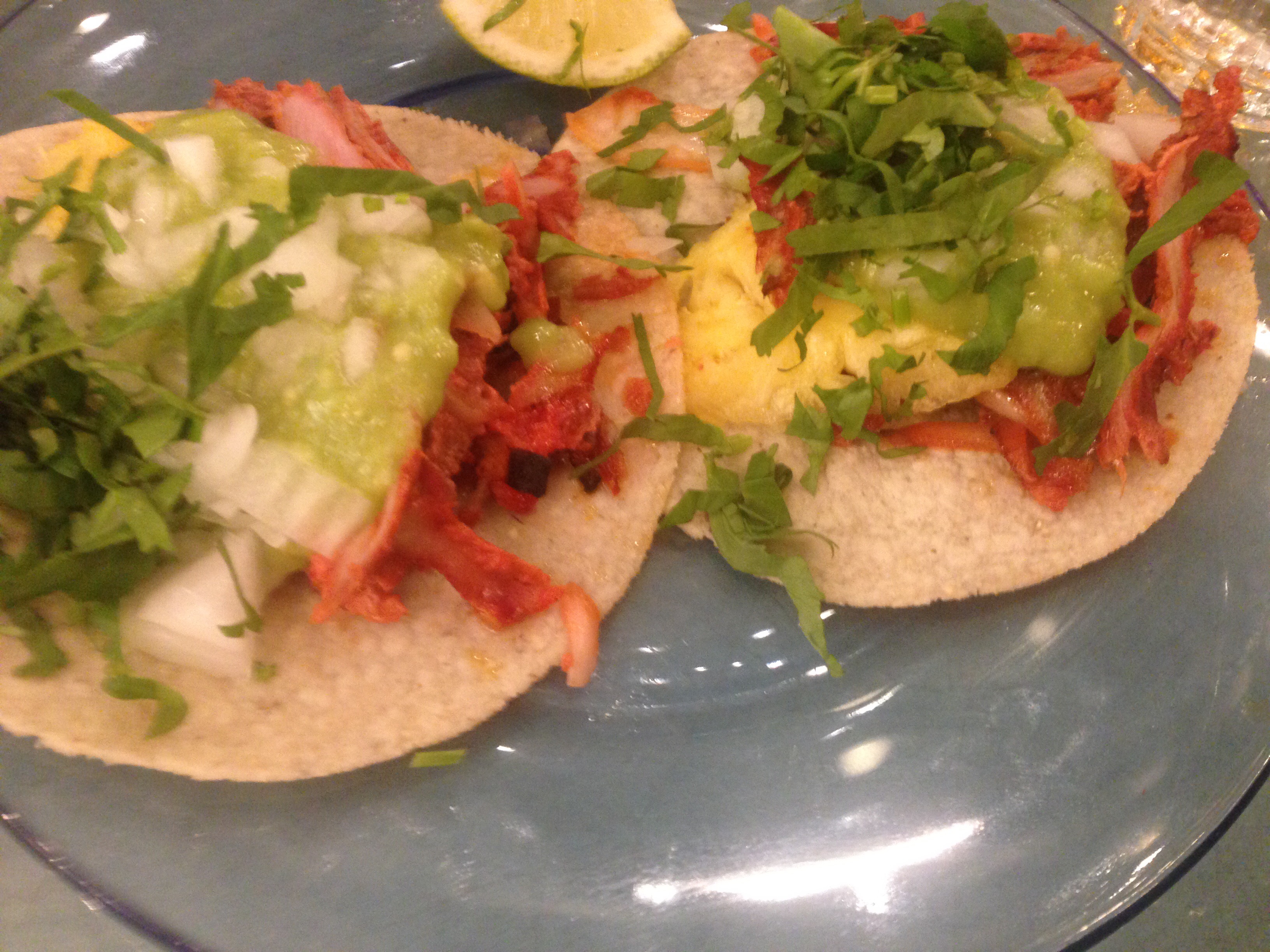 My hero dish,though, had to be the short rib. Served on the bone, it's marinated for 8 hours( I think, it's a long time) then slow cooked. It was accompanied by pickled red onions, a smoked salt and a pineapple habanero salsa. Because we are gluttons, we added the bone marrow. Mixed at the table with the salt, marrow and marinade, it fell off the bone. The meat was rich and oh so tender, the marrow added extra depth. The salsa added heat and both it and the pickled onions, cut through the richness of the meat.
Excellent food, great value and really friendly service.
We couldn't manage desert but we did manage another round of uno, dos, tres before heading out into the sunshine.
(Visited 20 times, 1 visits today)