Thailand is one of my happiest places, I spent a long time there back in the early naughties, during my travels in South East Asia. It became my home base, Bangkok in particular. It was where I would find myself once again in the New Siam Guest house drinking Chang (brewed so inconsistently it had no alcohol % listed) and watching the same back packing movies over and over again, while waiting for a visa. It was here that I fell in love, the kind of head over heels love that makes your heart skip a beat leaves your mouth dry and stomach doing flips, with Thai food. It was unlike anything I had experienced before, the flavours were exotic and enticing, sweet, salty, sour, umami,pungent, dishes filled with vegetables I had never seen, never mind tasted. Heat ranged from volcanically ferocious, to lip tingling. It was so inexpensive, I could afford, even on my tiny budget to try lots of dishes and I loved that traditionally everything is served family style.
When I saw the Greyhound café was opening in London I knew I had to try it, its a Bangkok transplant,and some of the writers I love raved about it while and some others left confused and disappointed. So on a blustery March day I find myself in this stylised space off Goodge street.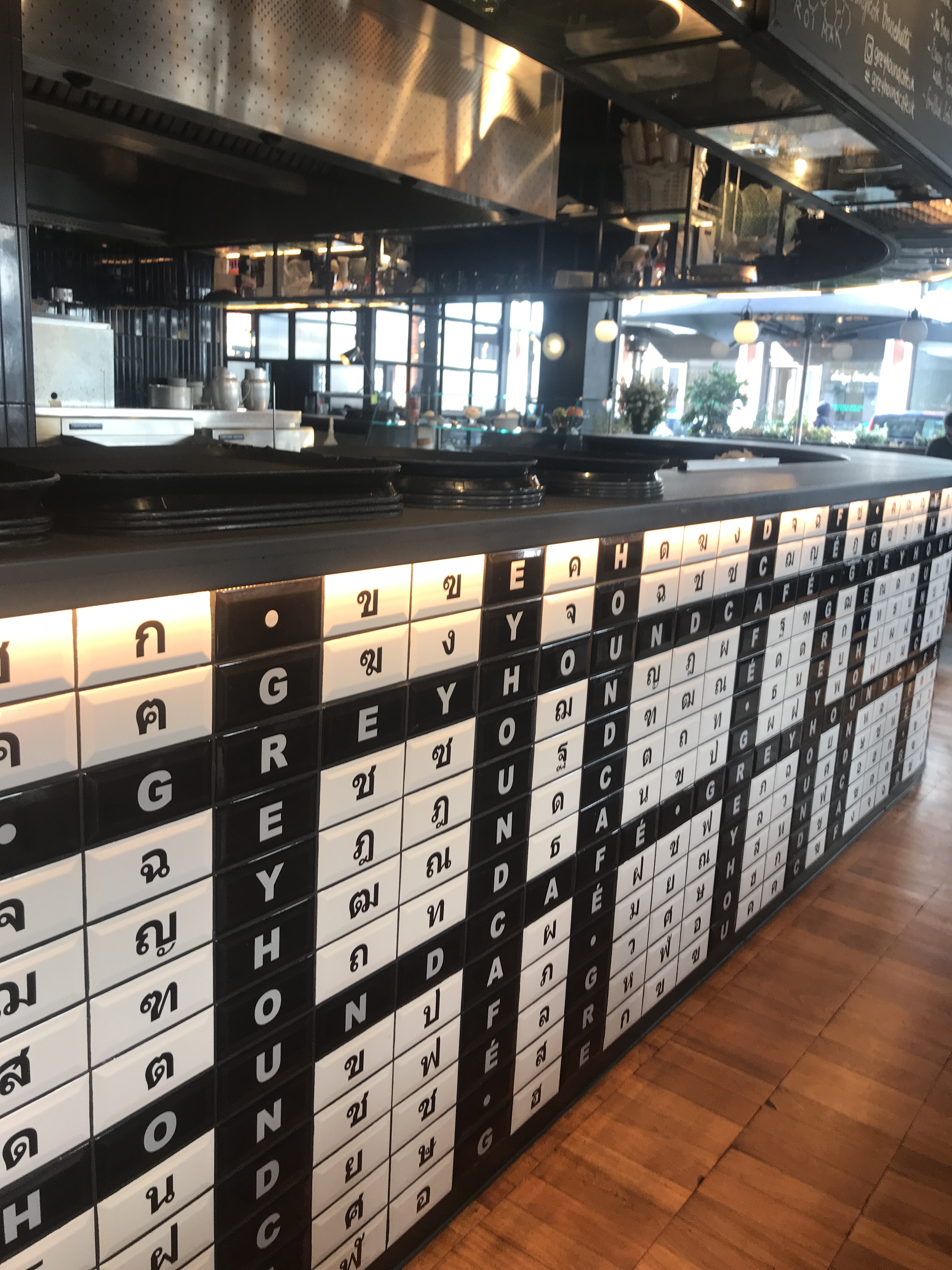 Will, our server explains with unbounded enthusiasm, the new spring summer menu, we order all five dishes.
We start with cocktails because LA is here and we are having a London staycation and that calls for cocktails. The Chaiyo and Soi Cowboy Girl are long drinks I dream of drinking outside on the soon to be refurbished terrace in the sunshine.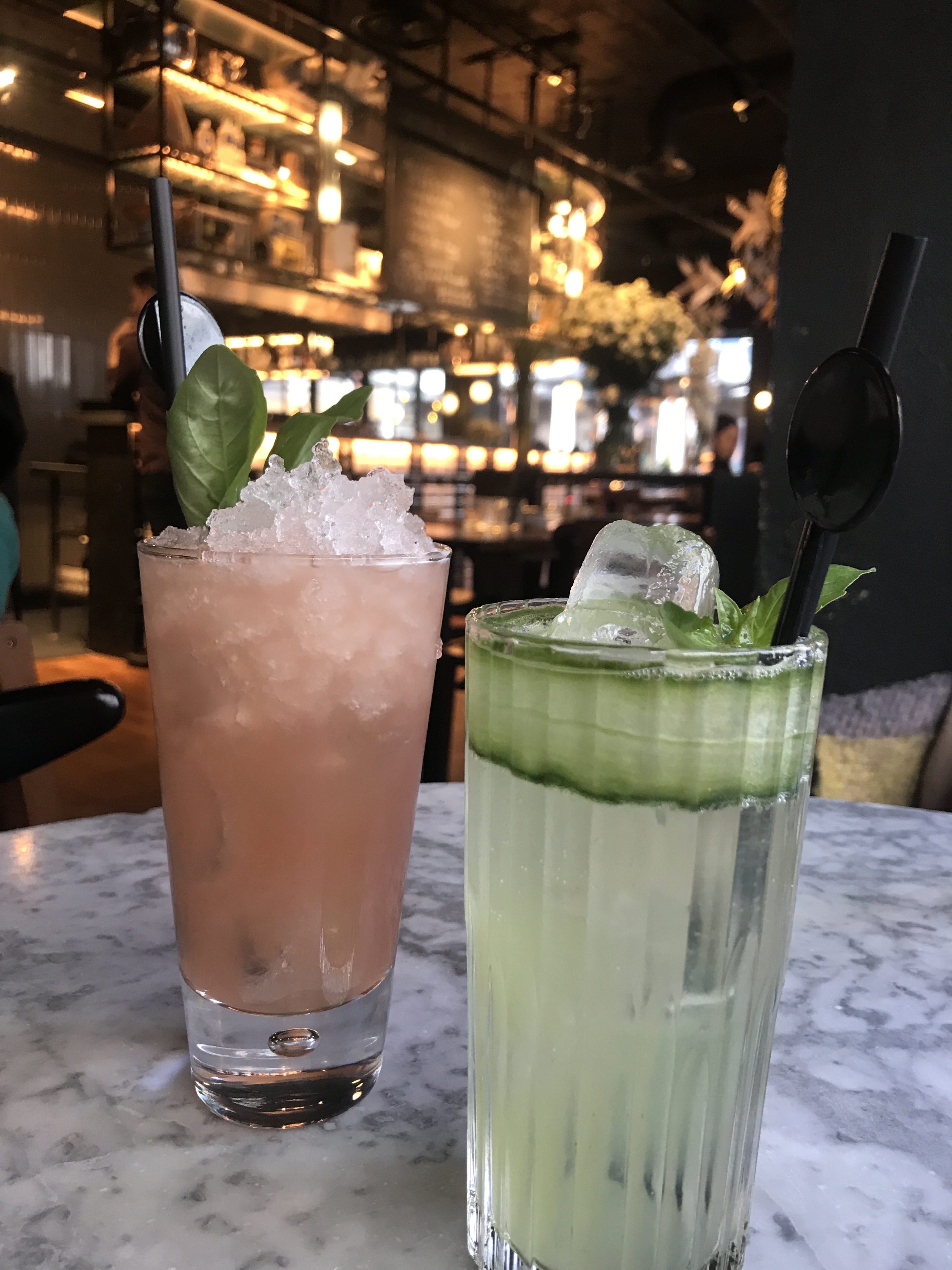 Before long our table is laden with dishes, this is what dreams are made of. Is there anything as joyful as an afternoon's grazing with a friend, drinking cocktails? Do let me know.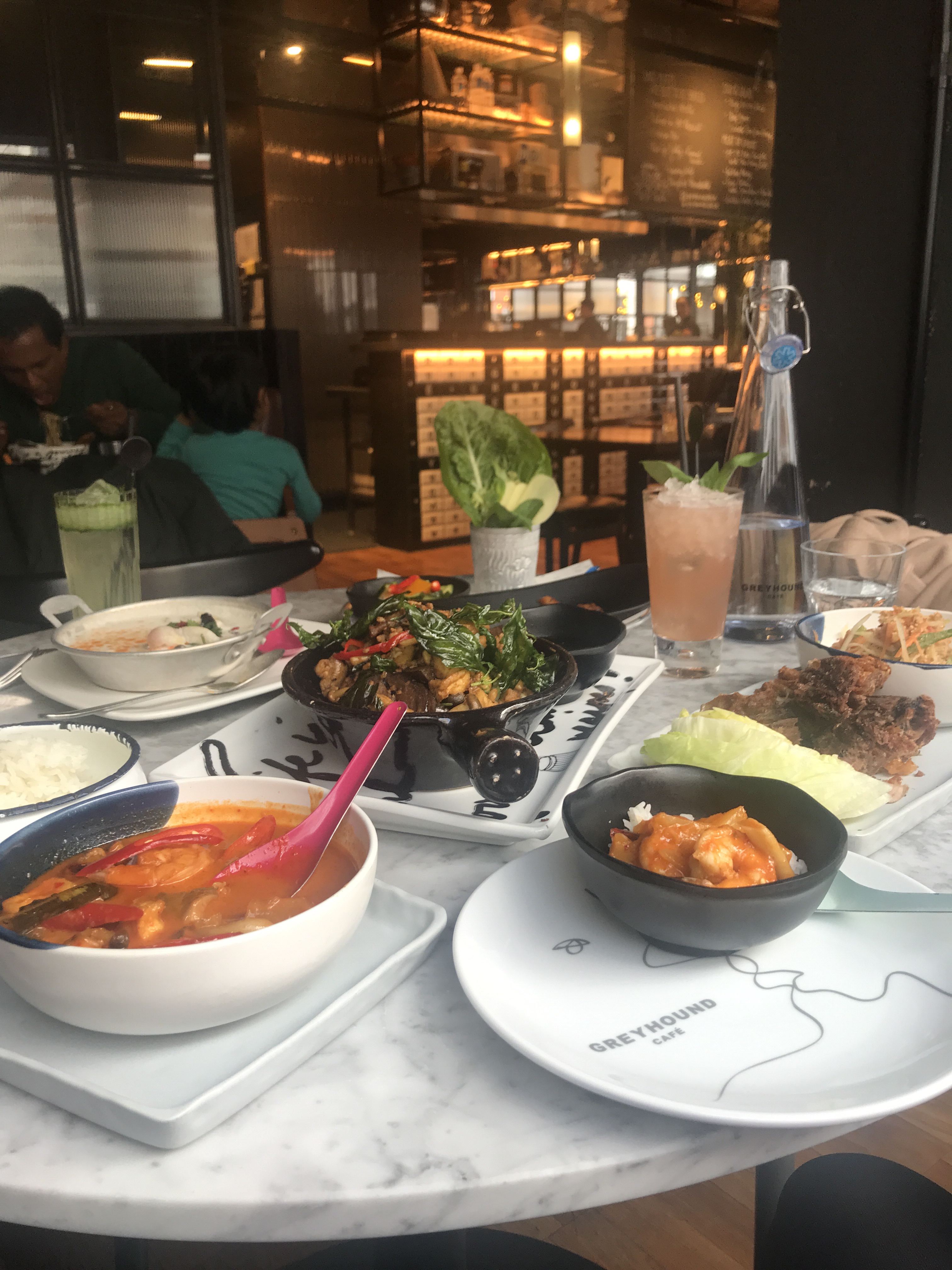 I am especially excited to try the Som tum moo krub, a papaya salad with crispy pork knuckle. Papaya salad is one of the dishes that most reminds me of Thailand, of sitting on plastic stools in the sunshine, communicating only by hand gestures. For me this is perfection, it is not authentic, but it is perfection.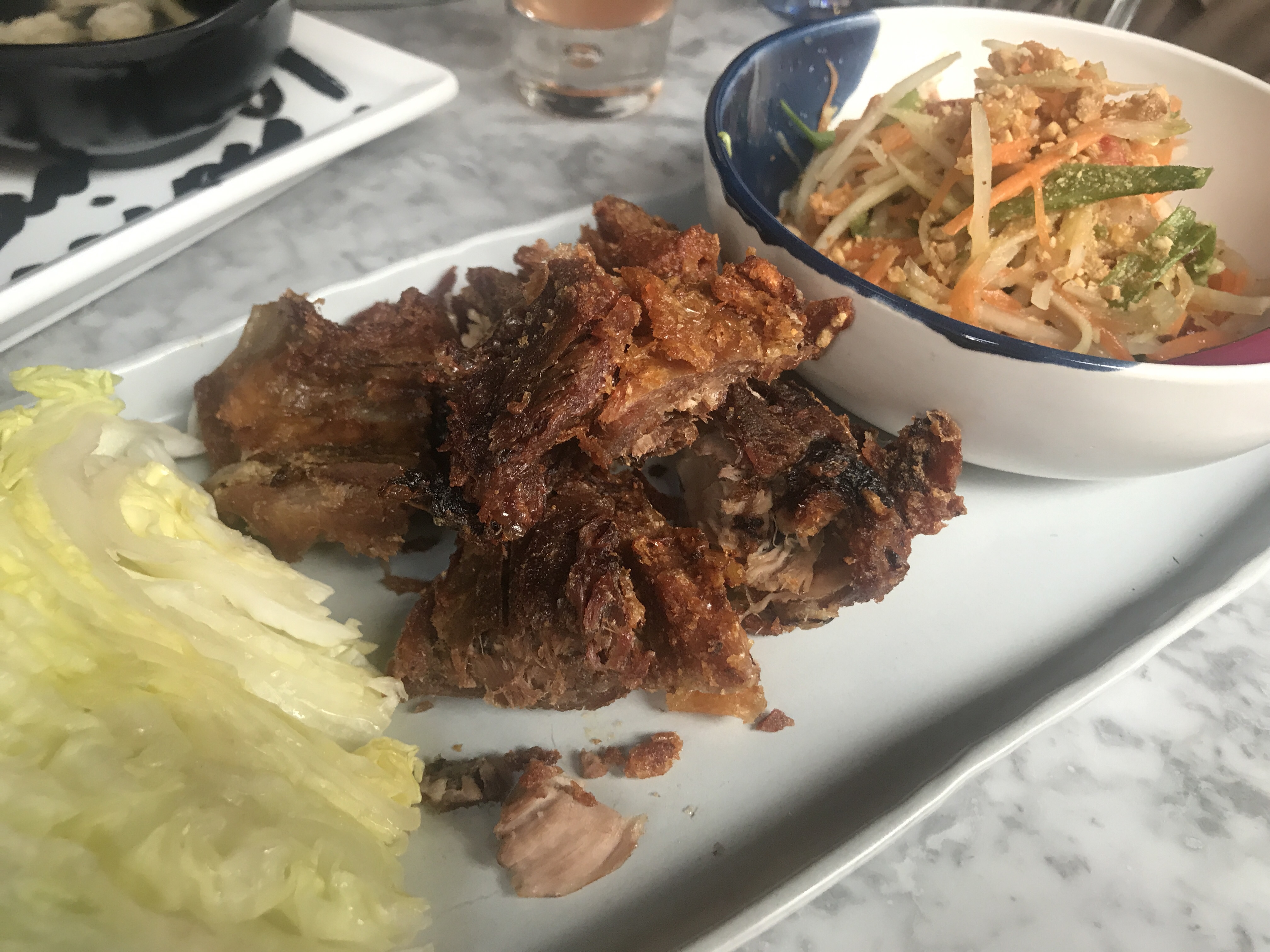 It is a dish that enlives all of my senses, its is sour and salty and fresh and zings with lime. Salty toasted peanuts add texture, against the silky strands of papaya. The heat warms my gums and lips, building to a beautiful cresendo. The pork is very crispy, maybe in parts a little too much but where it is soft, it falls apart, offering its sweet tender meat, to me it is beautiful.
Northern Sai Auo sausage is packed with aromatic spices and wrapped in lettuce, dressed each time with a different combination of peanuts, mint and pickles was an ever evolving packages of taste and textures.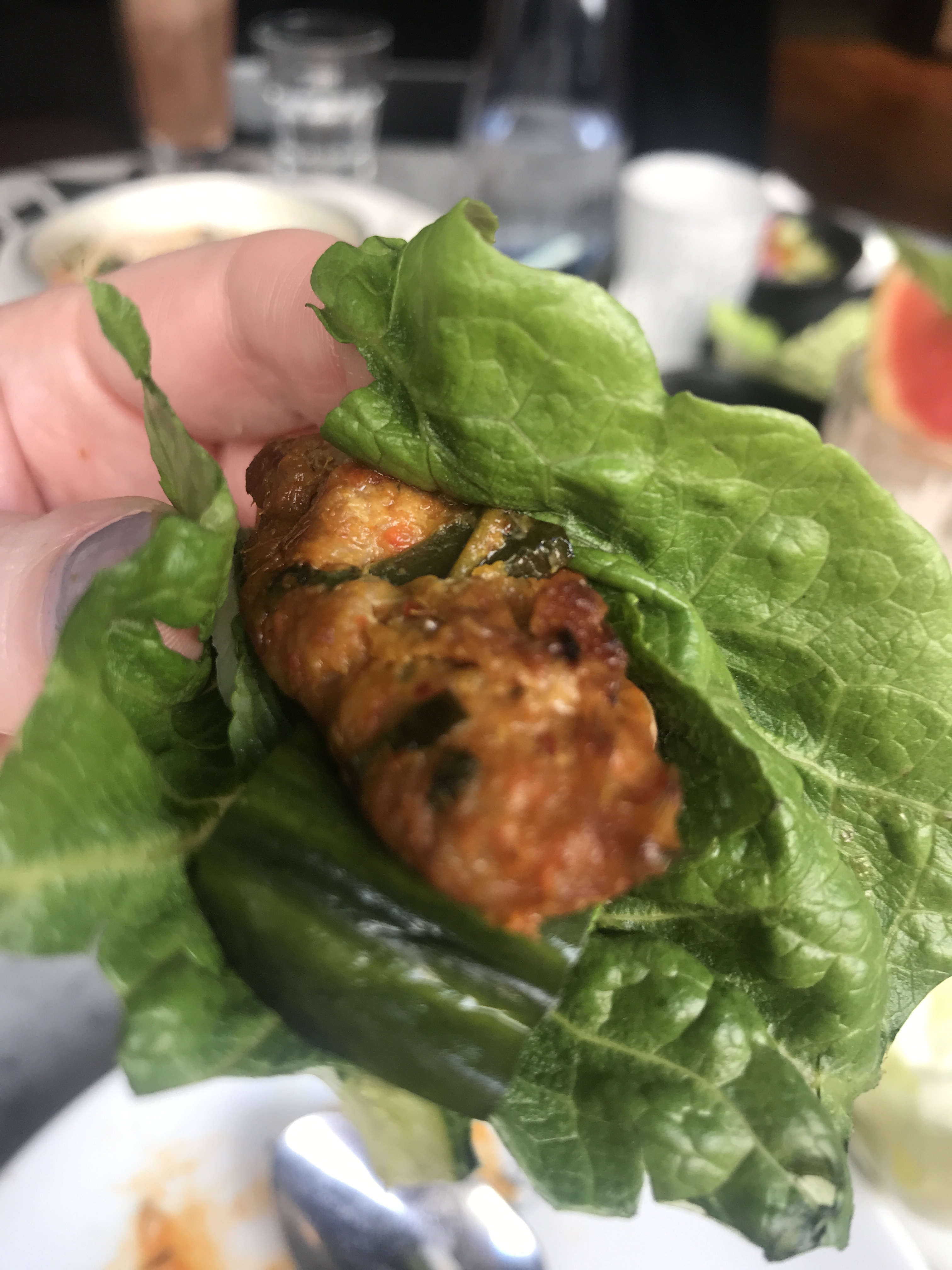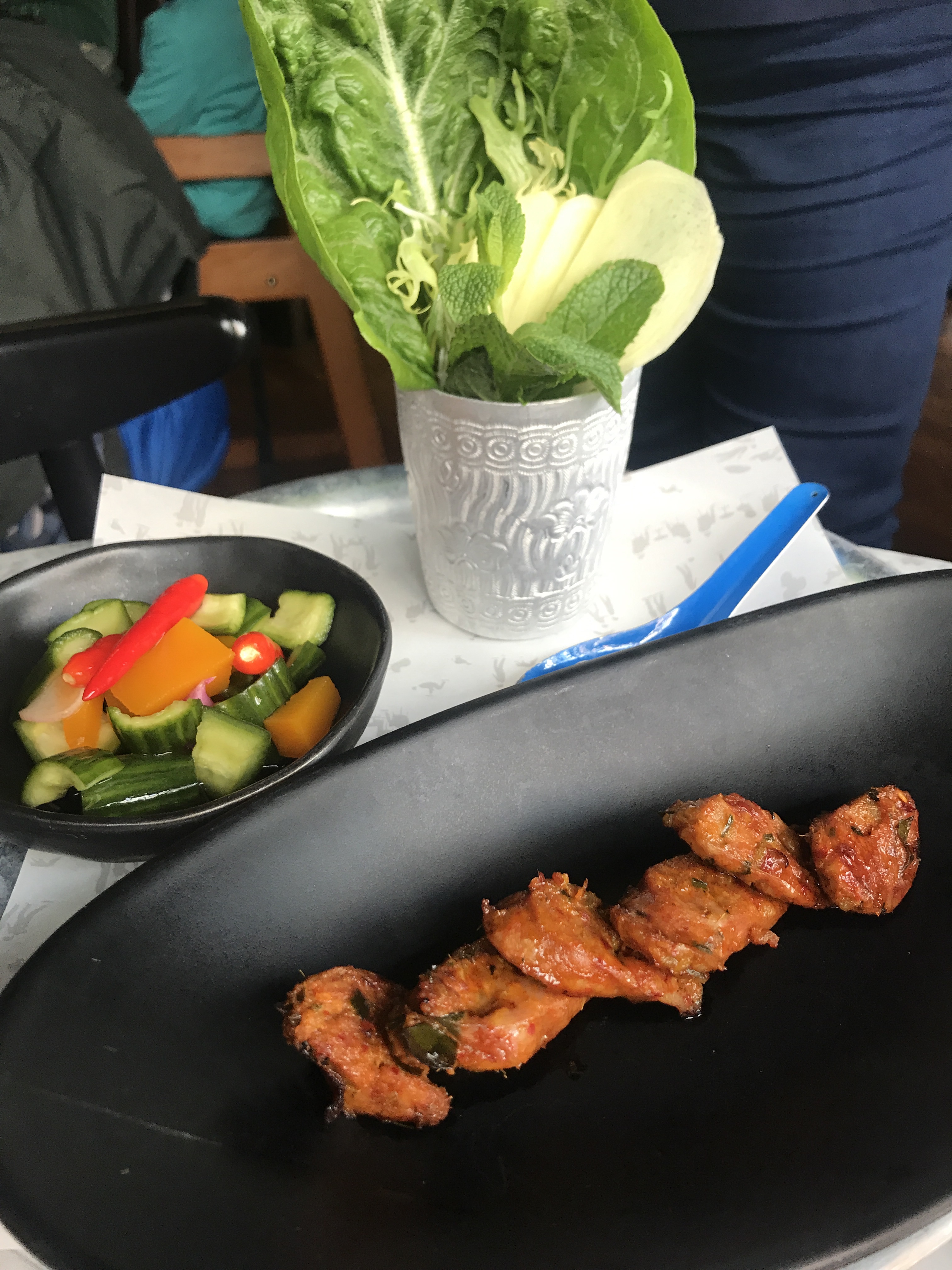 LA loved the Gaeng kua pincepaple, a red Thai curry to which we added prawns. It is served with a sticky rice so perfect I would happily eat it alone. Its rich, the scent of curry and coconut wafting up before you dip your spoon deep into the red broth. Its hard to take a spoonsful without prawns and pineapple, servings are generous, even for greedies like us.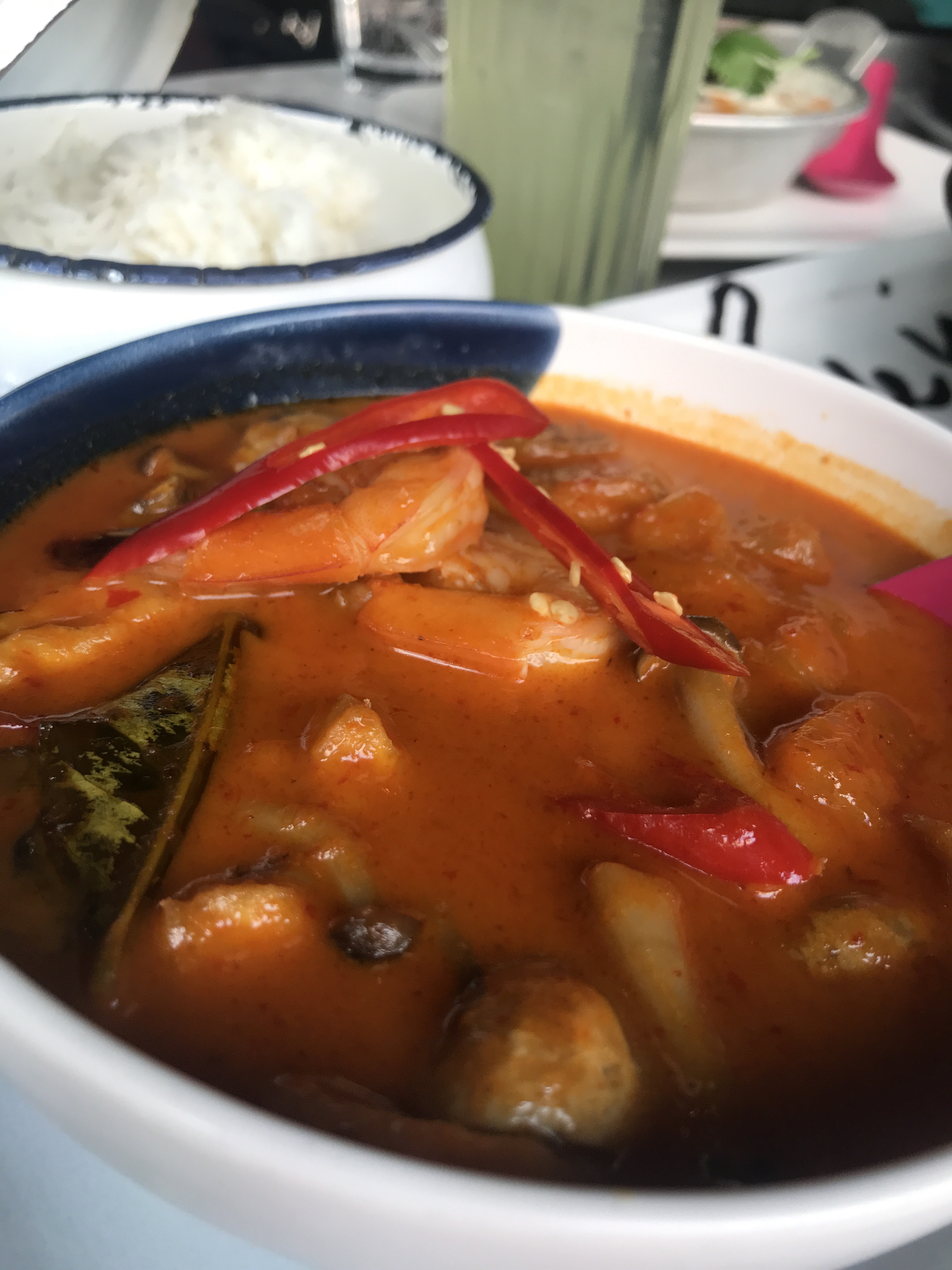 Tom Kha is a classic coconut milk broth with chicken and mushrooms, its gently fragrant yet packs a subtle punch of heat. It's the perfect antidote should you try one of the pickled chilies with the sausage.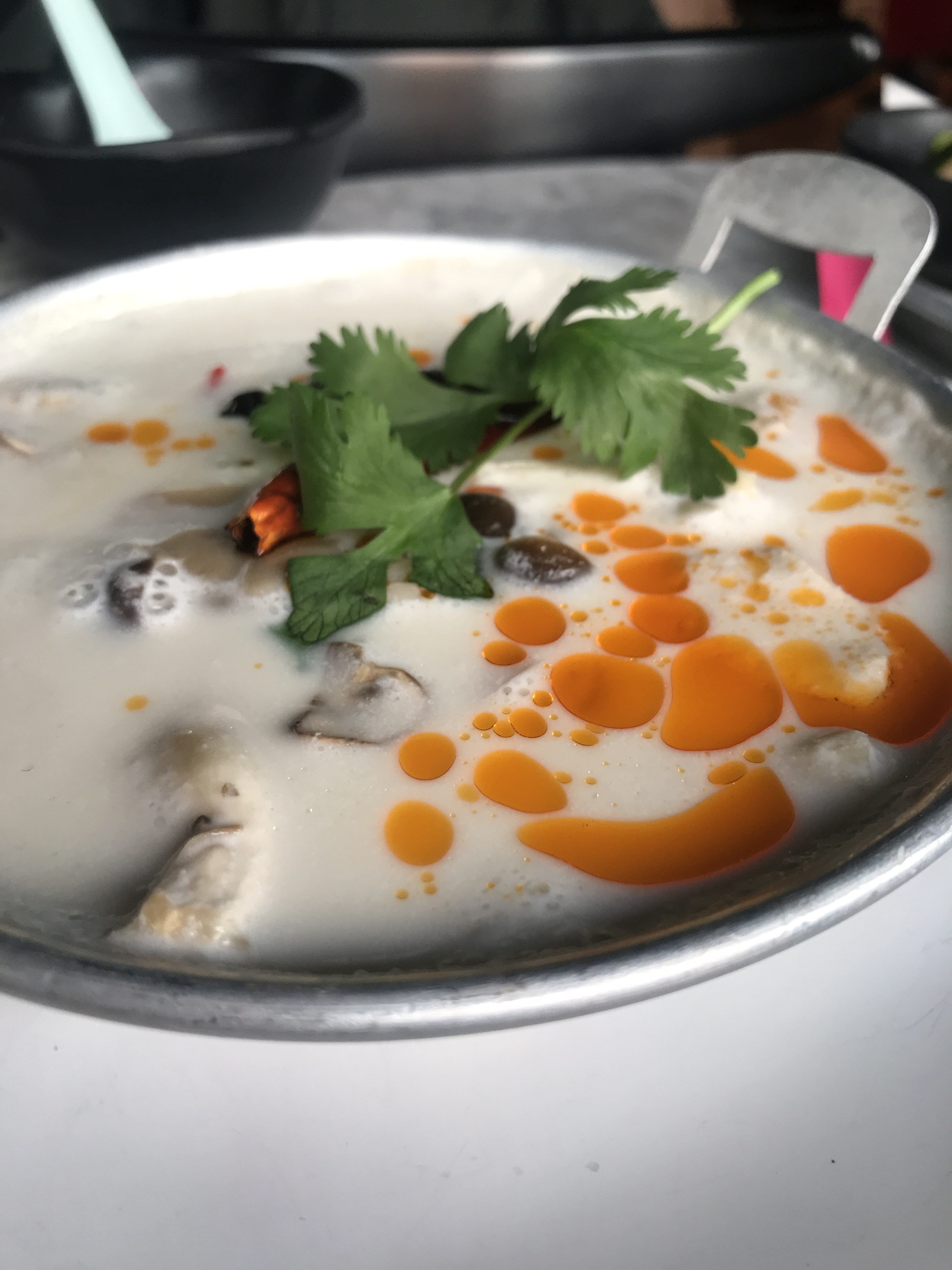 Finally, there is Aubergine and tofu holy basil chili bomb, topped with vibrant green, translucent slithers of holy basil. Its hard to stop eating. It comes with a delicate clear broth.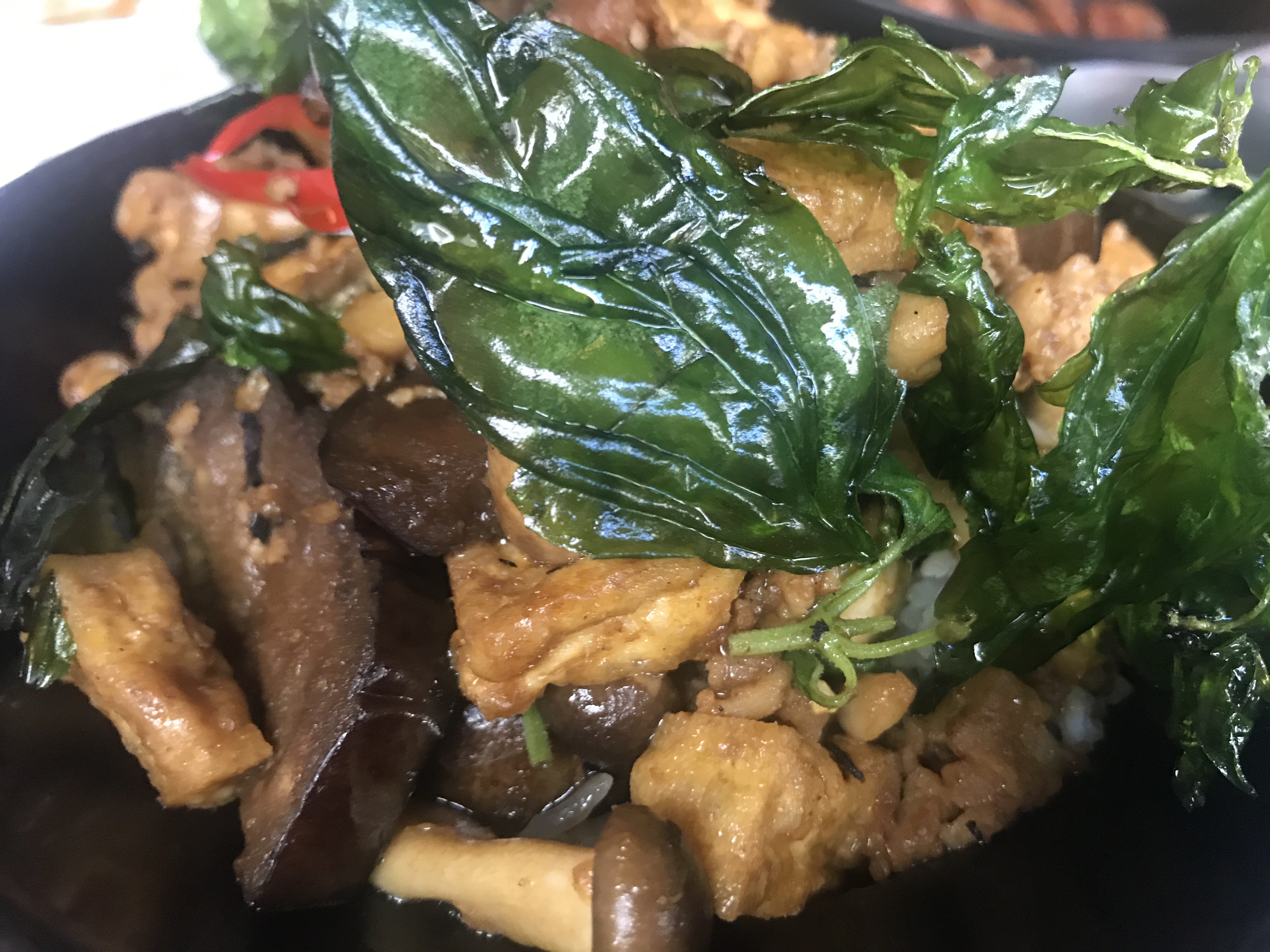 As I sit back and admire my work, we ask to take what is left home, I look with envy at the servers in their fisherman pants, what I would given for a pair of those now for my fat, full belly. I can only hope that summer and the opening of the terrace and revealing of flesh will help restrain my ordering but with food like this that's unlikely.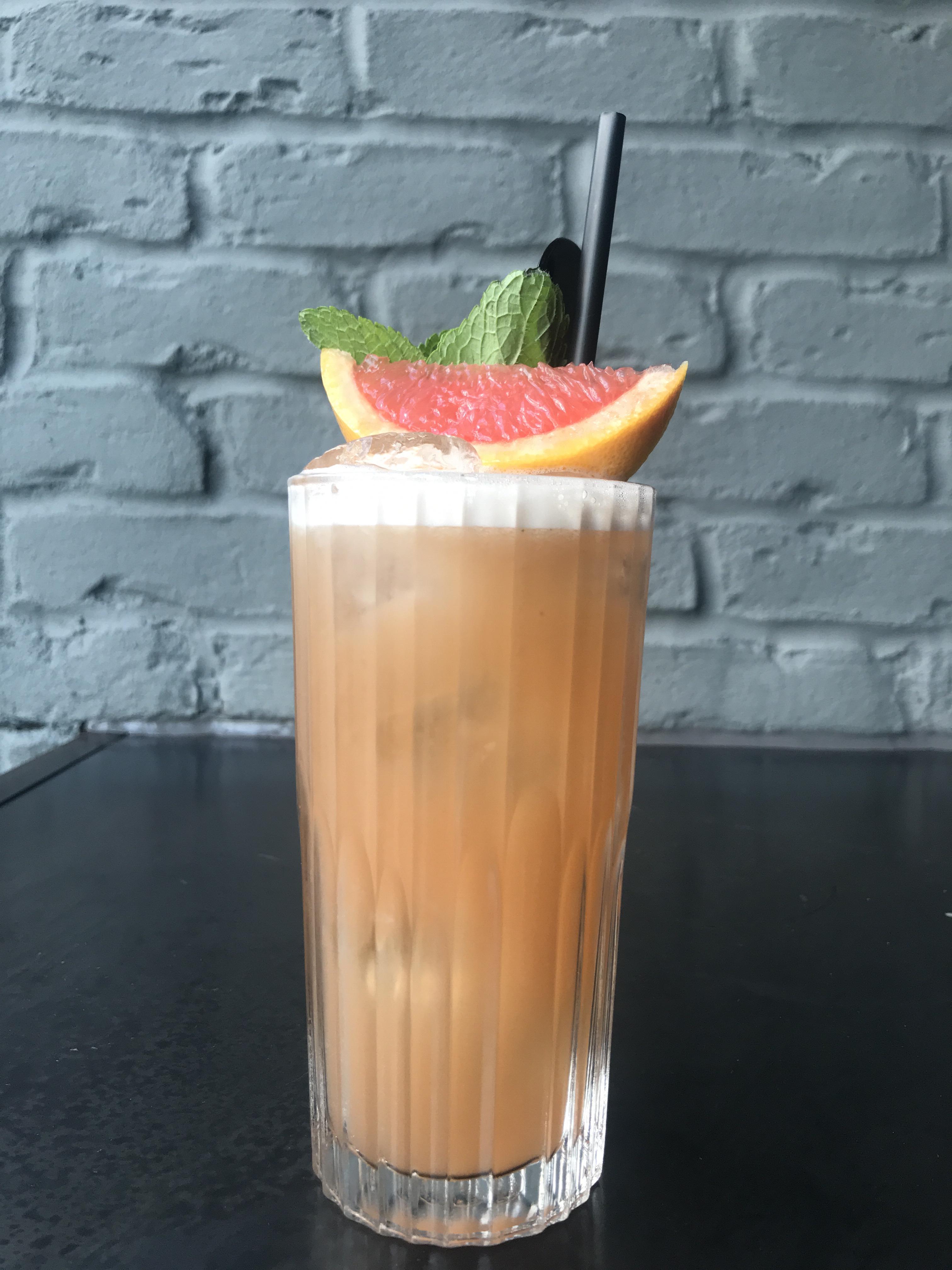 (Visited 88 times, 1 visits today)