As I rang the bell, it was hard to believe this was my last class at Food at 52<. As each week passed,our little gang became less like strangers and more like friends and this week we all managed to be together to cook our last supper.
Our final menu looked like this
Double baked goats cheese soufflé
Spatchcock chicken with clementine and honey glaze
Cavalo Nero salad with squash and dukkah
Cardamom and orange cream profiteroles
We start, as every week, by making sure everyone has a full glass of wine;the more the weeks go on, the more we are channelling Keith Floyd which surely is no bad thing when learning to cook.
From here,we start preparing our soufflés by separating eggs, whisking and folding and infusing our milk with onion, peppercorns and thyme. We combine all of this with some goat's cheese and once we have buttered and floured our moulds fill them with this cheesey, eggy goodness. Then, they go into the oven for their first bake.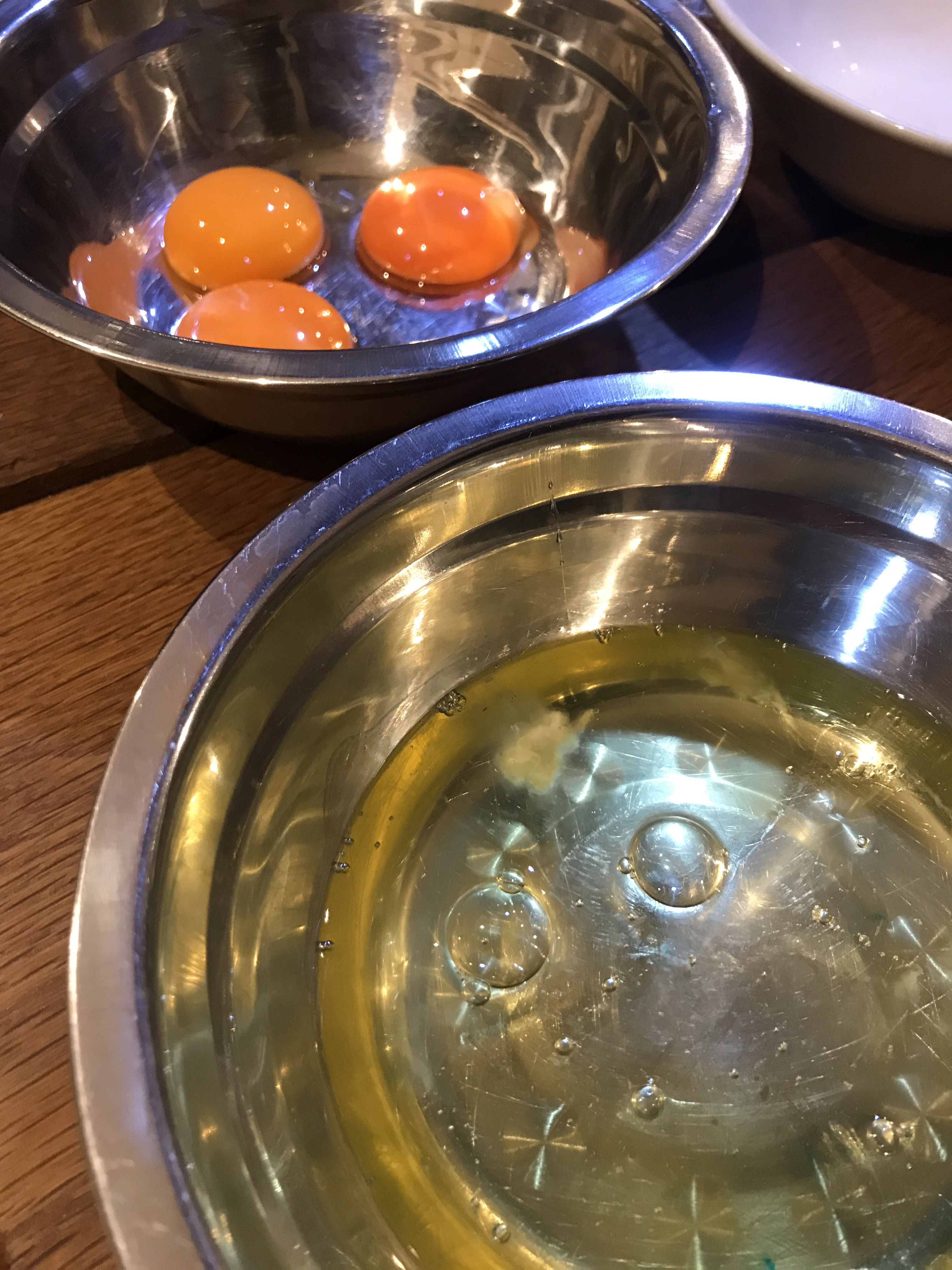 [wpvideo lc3NfUvN ]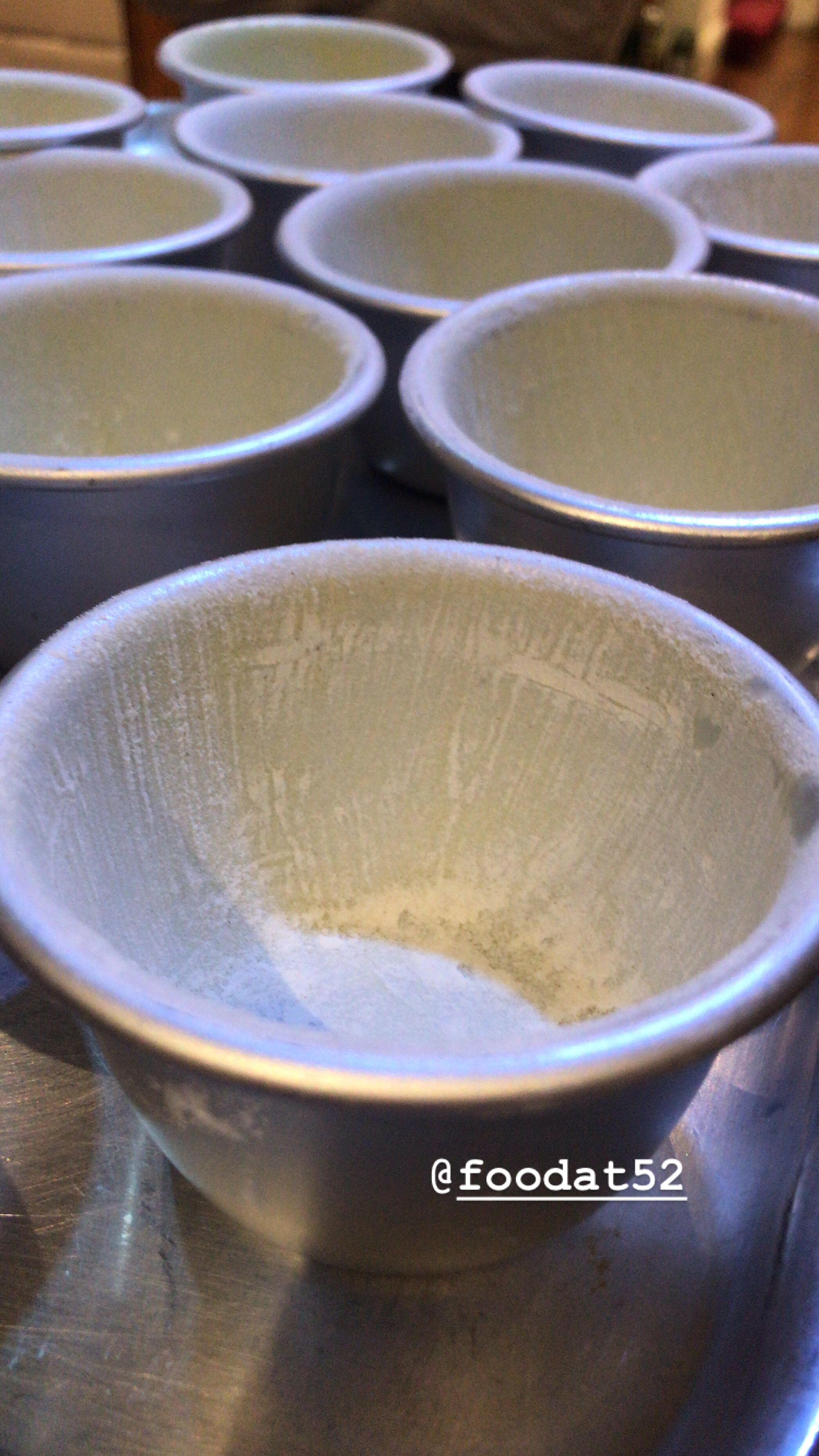 Our next job is to spatchcock our chickens which takes a bit of effort to remove the backbone. John helps us skewer them  so they stay flat in the oven, helping them to cook evenly and faster.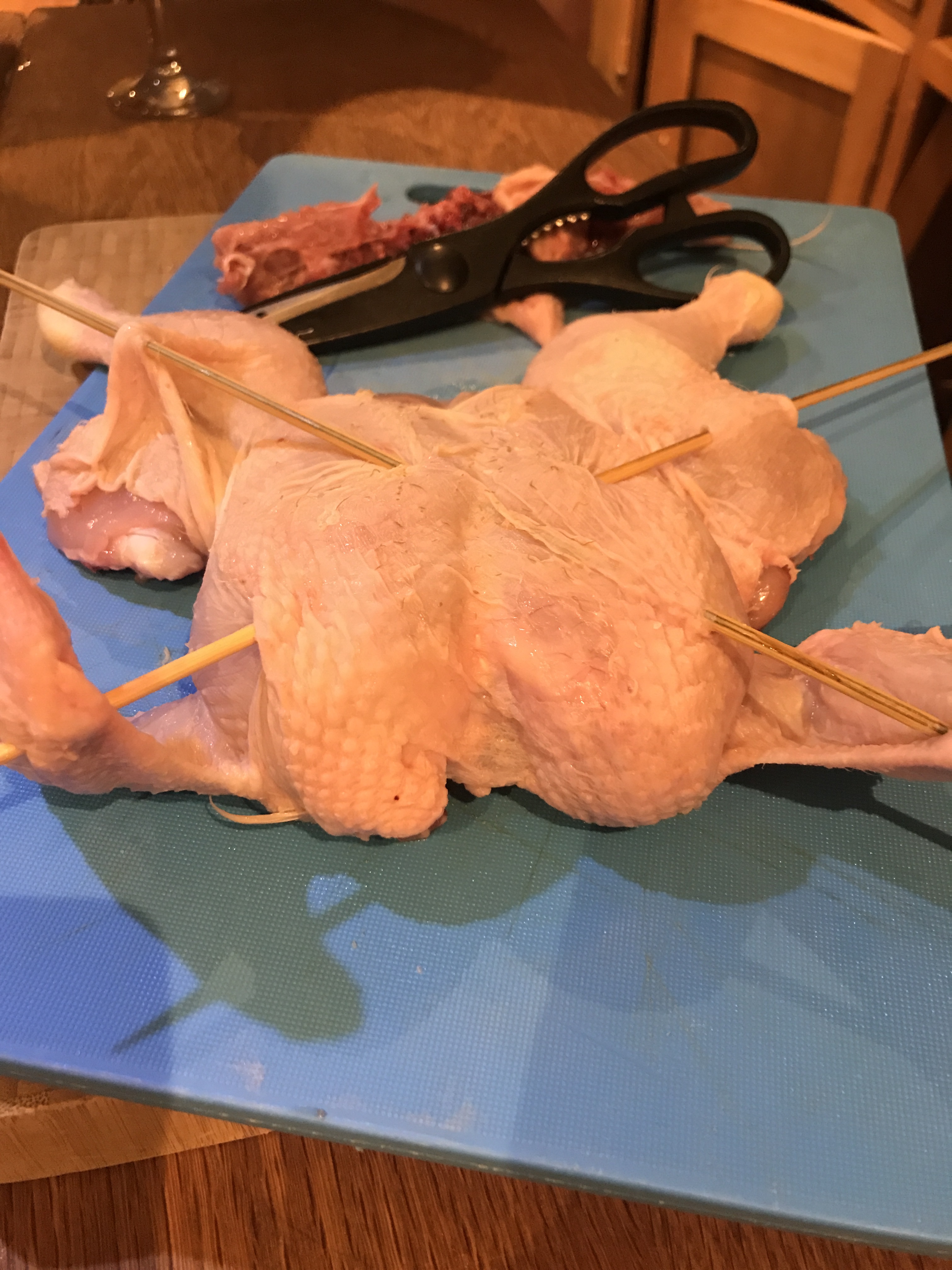 We give them a good basting with a sticky mixture of clementine juice, honey and soy, before they go in the oven for 40 minutes.
>[wpvideo G0QwpNTy ]
While these cook,we start on our choux pastry. This is our first go at making pastry and is an interesting process as it is the only pastry that involves hot and cold ingredients. Once our butter and water are warm, we add sifted flour, beating it until we have a thick dough and then spreading it to cool quickly. Once done, we add whisked eggs, a spoon at a time. It's an exact process and it's important to do it slowly so we get the right consistency. It should be smooth and glossy.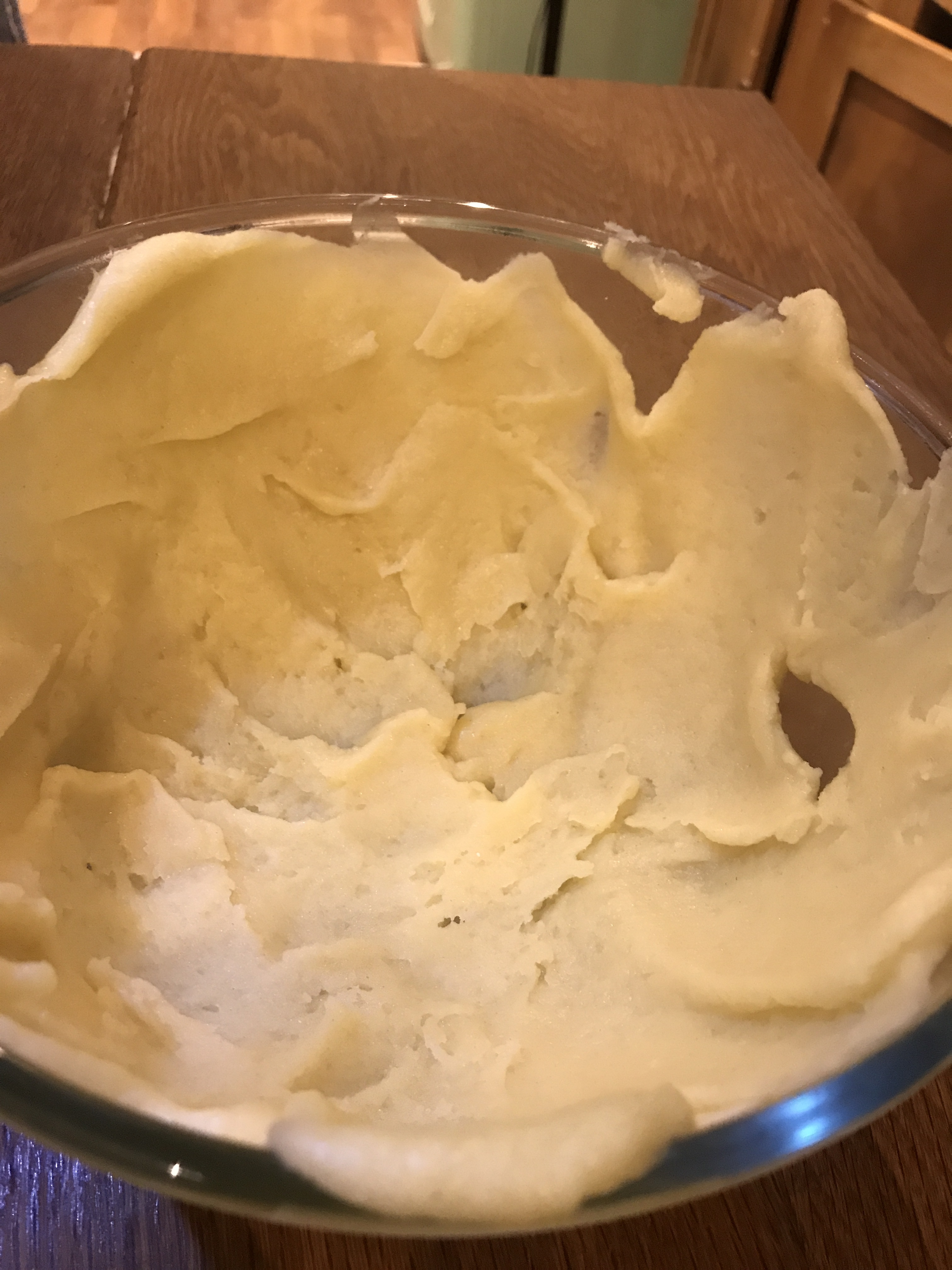 Next, we pipe them onto the tray, with varying levels of success. This is definitely an area I could use more practice at.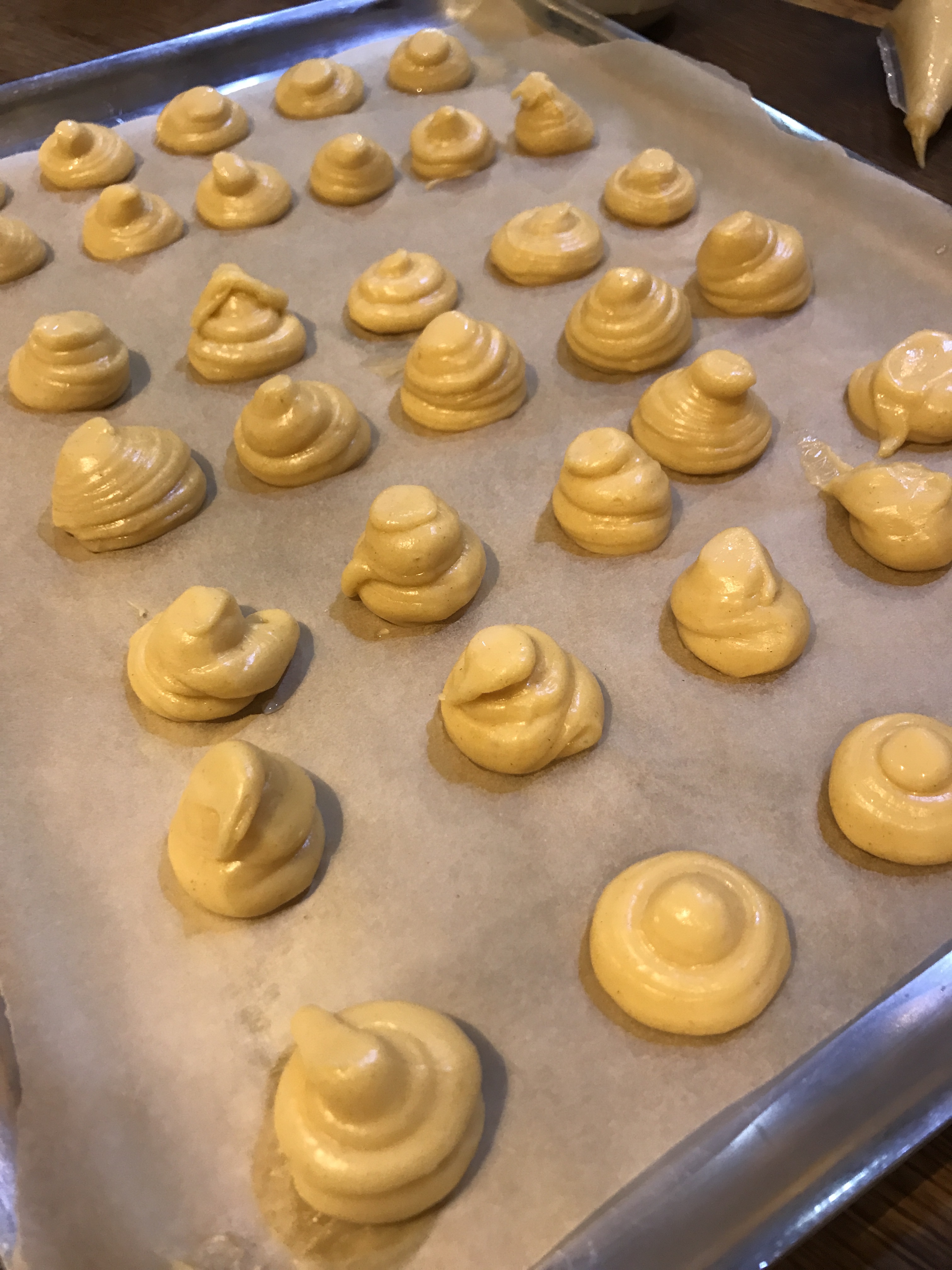 These go into the oven for 20 minutes and while they cook and then cool, we start on the salad of cavalo nero and squash. We wilt the cavalo nero with lemon juice and salt, massaging it into the leaves. Then, we add olive oil and massage it some more; it's the most pampered cabbage in  town. Finally, we add the squash and sprinkle over the dukkah which is already made for us, (and available easily to buy if you don't fancy making it yourself).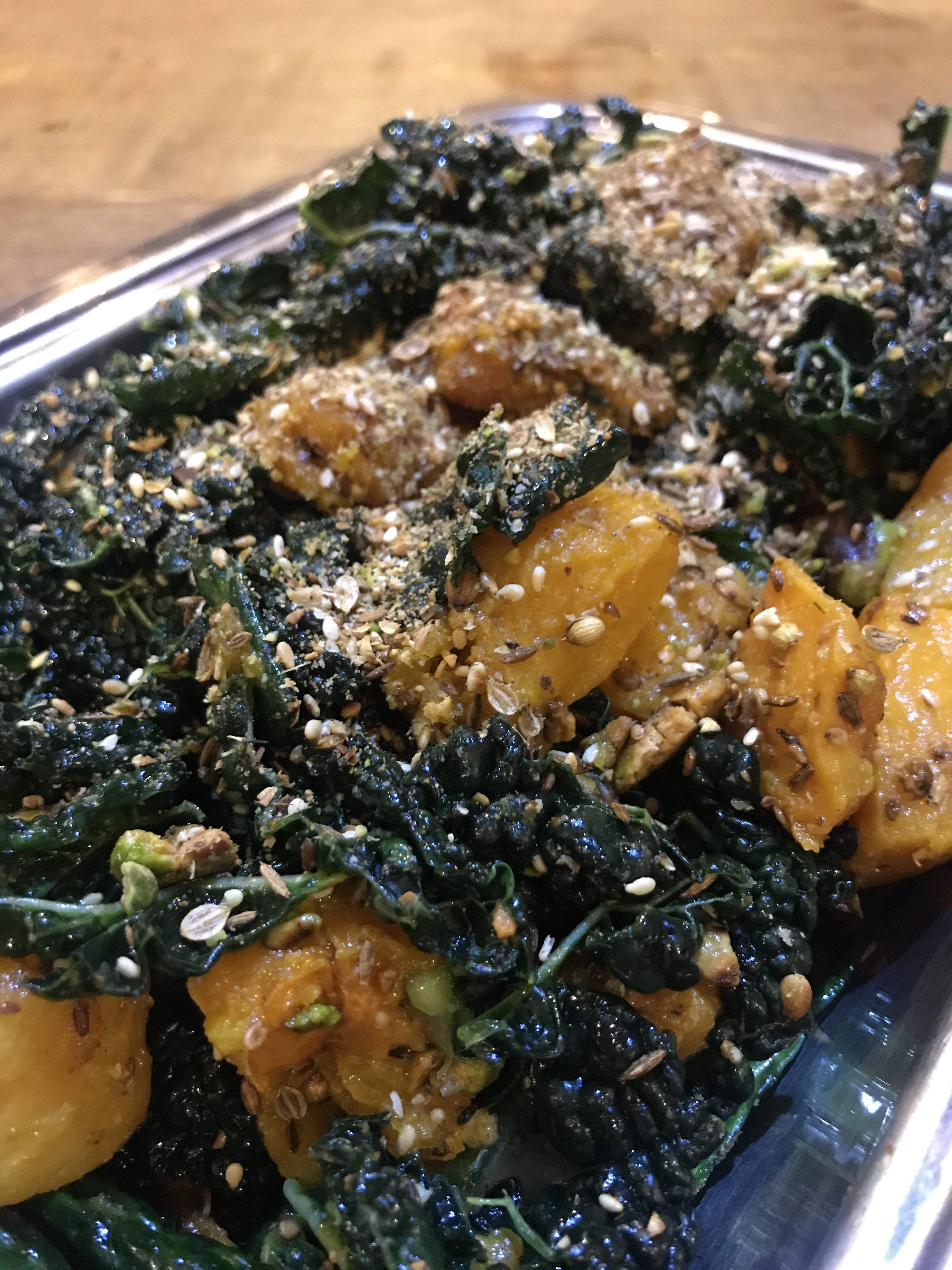 Our soufflés come out of the moulds and we top with cream and cheese before they pop back in for a final 10 minutes.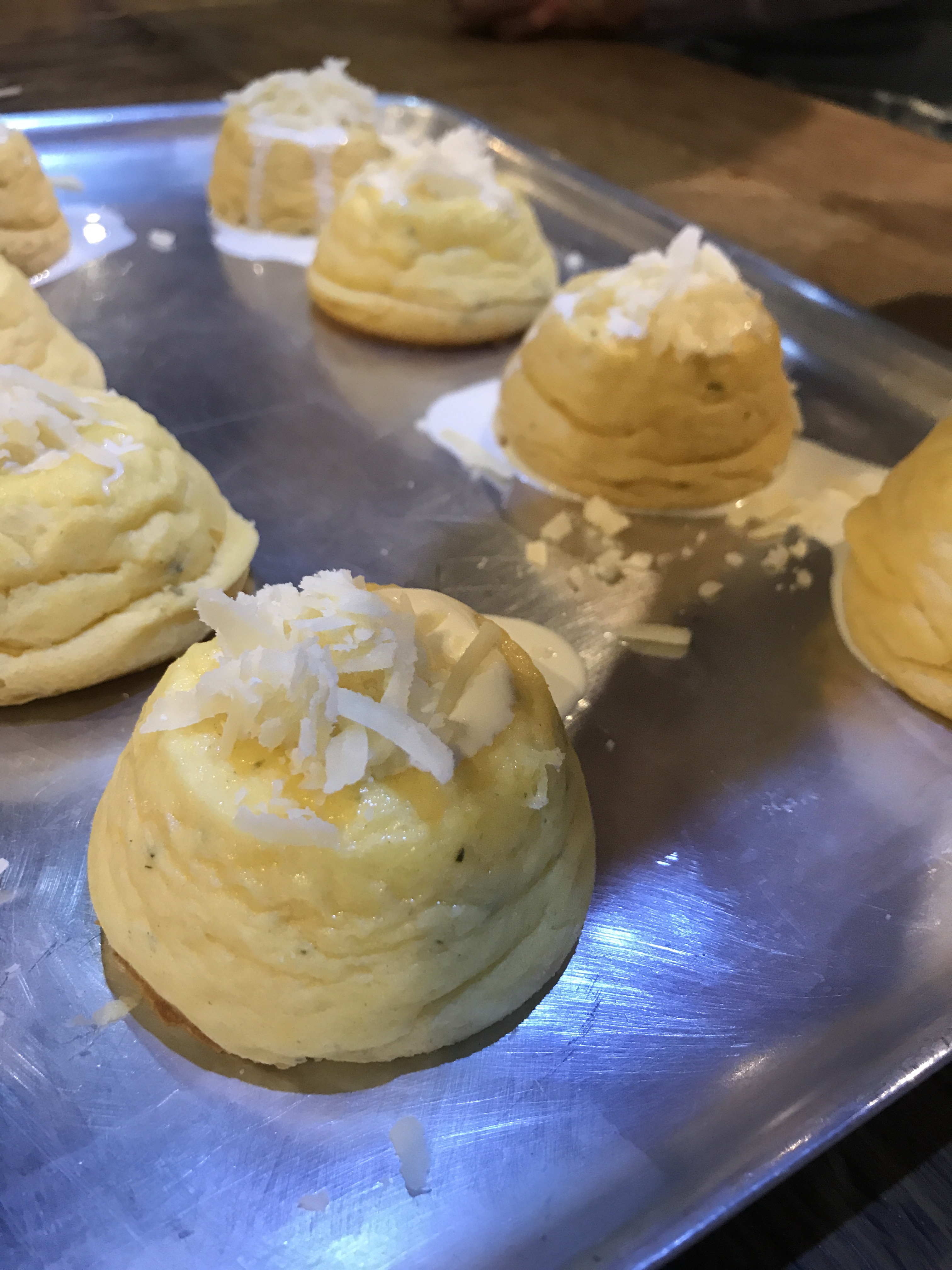 We sit to eat our final meal together. Our  souffles are light and fluffy.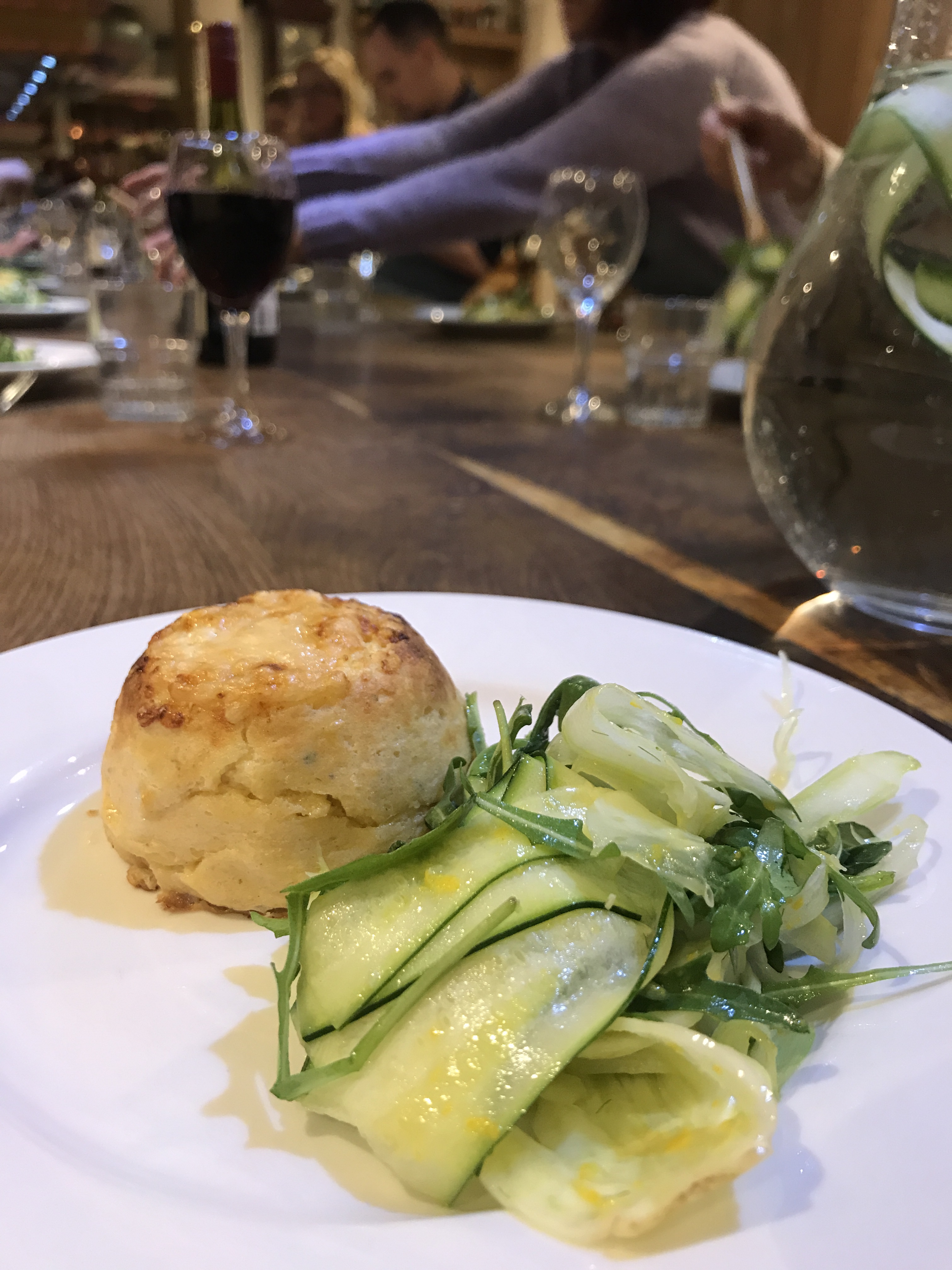 The chicken is juicy, we finish it with our fingers, and the salad is absolutely brilliant, it would be great for lunch.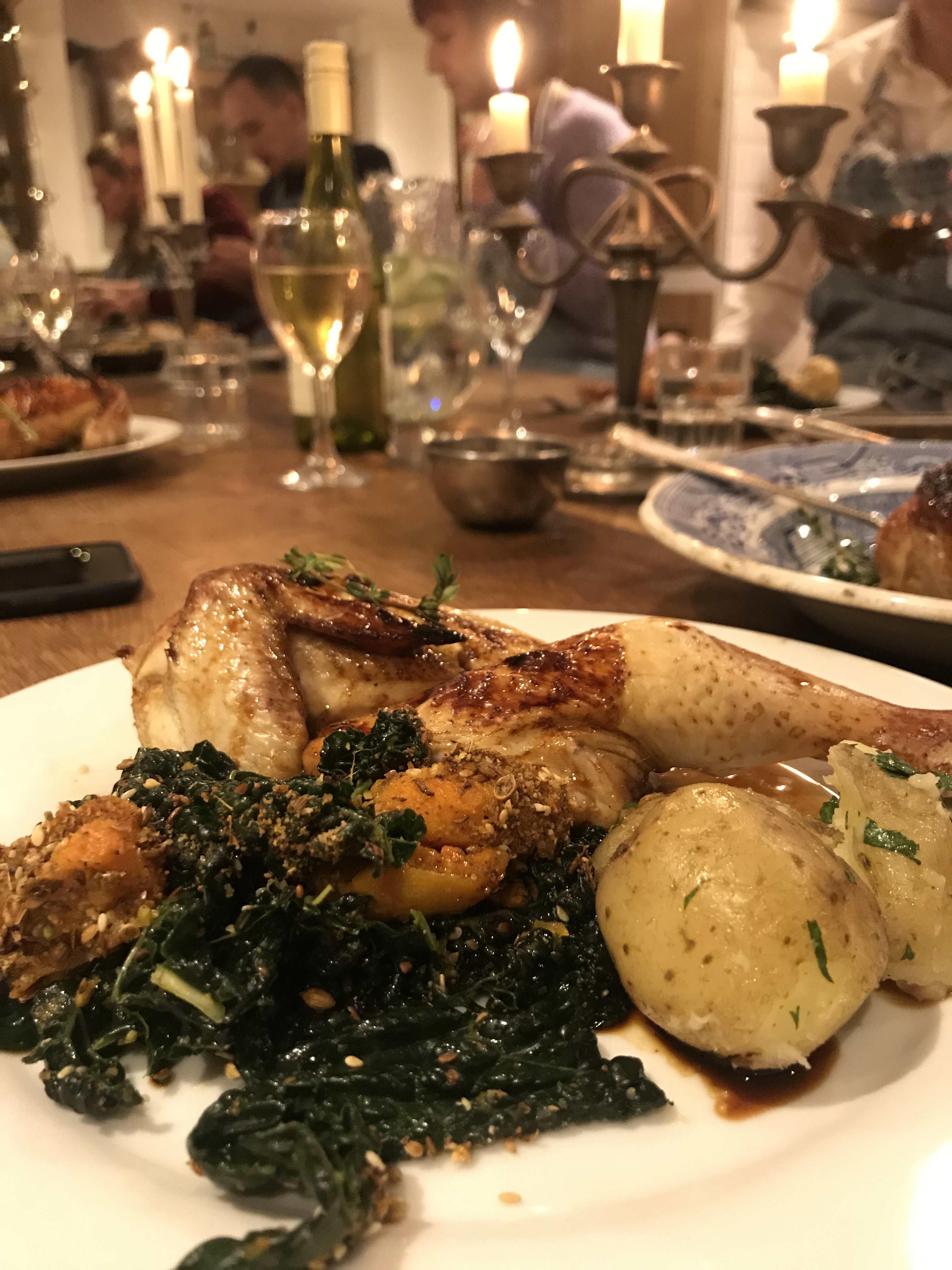 As we poke holes in our profiteroles and fill them with the orange and cardamom cream, we drink wine and talk about what to do next. We've run over and so we don't plate, we just dunk the profiteroles in chocolate and eat them as we go.
It's another glorious evening, D says it's like an extended, interactive dinner party and that is just what it's like.
We head to the pub and make plans to book another course together soon, so I'll keep you posted. It was a really brilliant experience and one I can't recommend enough. If you fancy trying a class I've added a link below.
(Visited 116 times, 1 visits today)