I always get excited about new openings, even more so when they are within walking distance of home. So, living where I do, I spend a lot of time excited. Combine this with a first date and I'm practically unbearable.  Oh no, not that kind of first date, don't be ridiculous, this is me we are talking about after all. This is a first lady date with the fabulous NC who I met through work and got to know through our mutual and some (my mum) might say excessive love of food and Malbec.
St Leonards, named for the parish it sits in,  was on my radar before it opened. It's the second home for Andrew Clarke and Jackson Boxer and to be honest,  after visiting this week, I'd happily move in and make it my permanent abode.
The space itself is beautiful in a brutalist, polished concrete way.  It is simply, stunning. The entrance opens directly into a vast horseshoe bar and gives way to the dining room. While the open kitchens, one Ice, the other Fire, all very Greek mythology, have a presence in the room, neither dominates and that is quite lovely. So as not to sit directly under the air con, we move to a table nearer the kitchen.
The menu is designed for sharing, or not. We are both greedy but share because this way we can taste more.  It also stops us from ordering the very big dishes as, according to reviews, they are huge. I live to regret this when I see the monkfish, a huge slab, delivered to the neighbours.
We order a selection across the menu.  Starting with the cherrystone clam, schezuan and coriander. I, in my excitement, do not read coriander, because then what would I do?  I want to order this £9 clam but coriander is not my friend.  When they arrive, slowly, one, then some time later a second, we wonder just how good can this £9 clam be.  Well, let me assure you, it is very good. It's rich, umami creaminess, bathed in a gentle schezuan which warms the back of the mouth, topped with tiny crunchy coriander that to my delighted tastes nothing like coriander.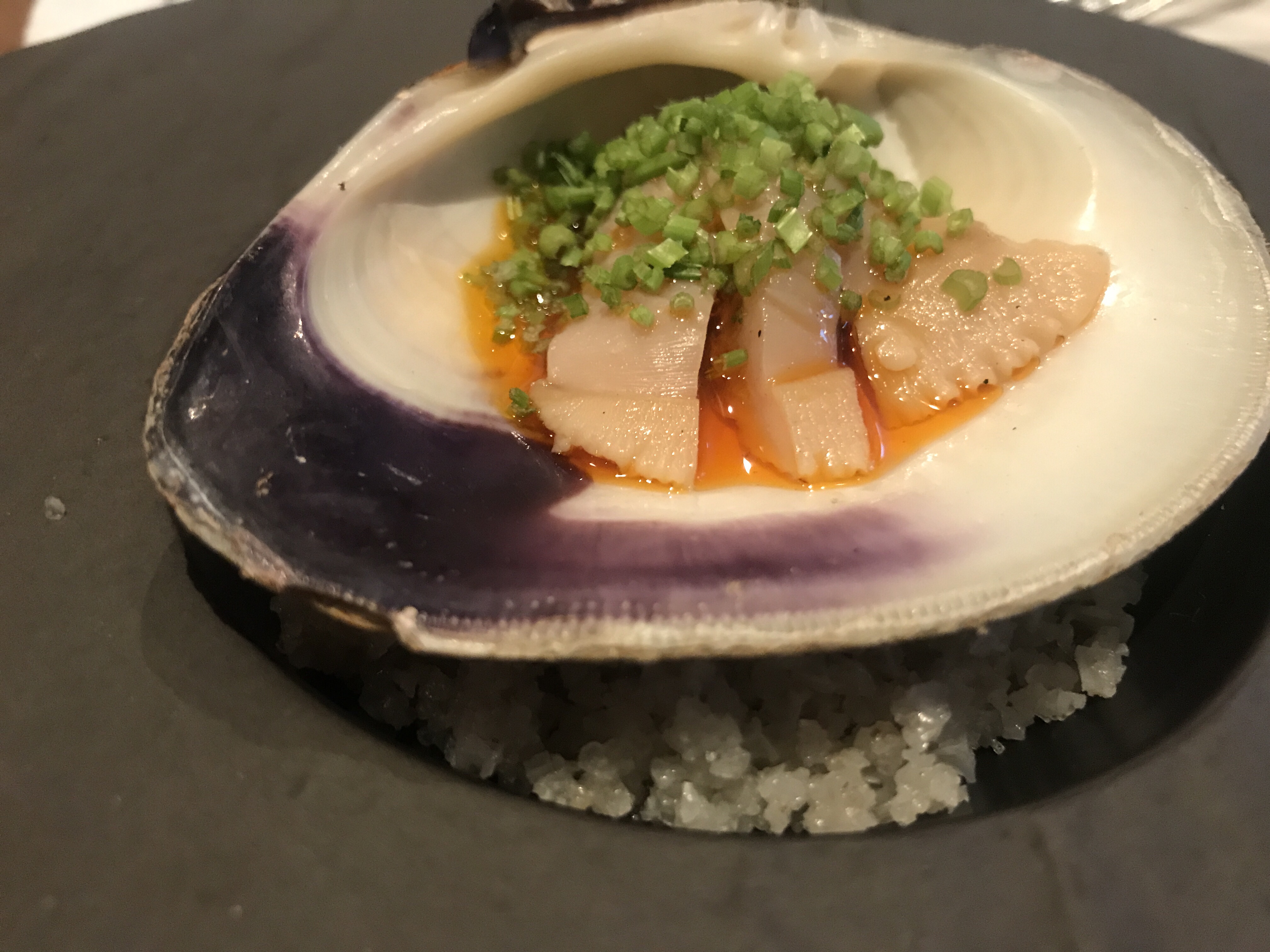 In quick succession we get the deep fried red mullet, which stares menacingly at us from the plate. It's crisp, dusted in umami rich seaweed on a bed of sweet, sharp vesuvio tomatoes and a tangy tartare that sings. It has all the makings of a great dish but the fish is dry, overdone and I feel sorry for it.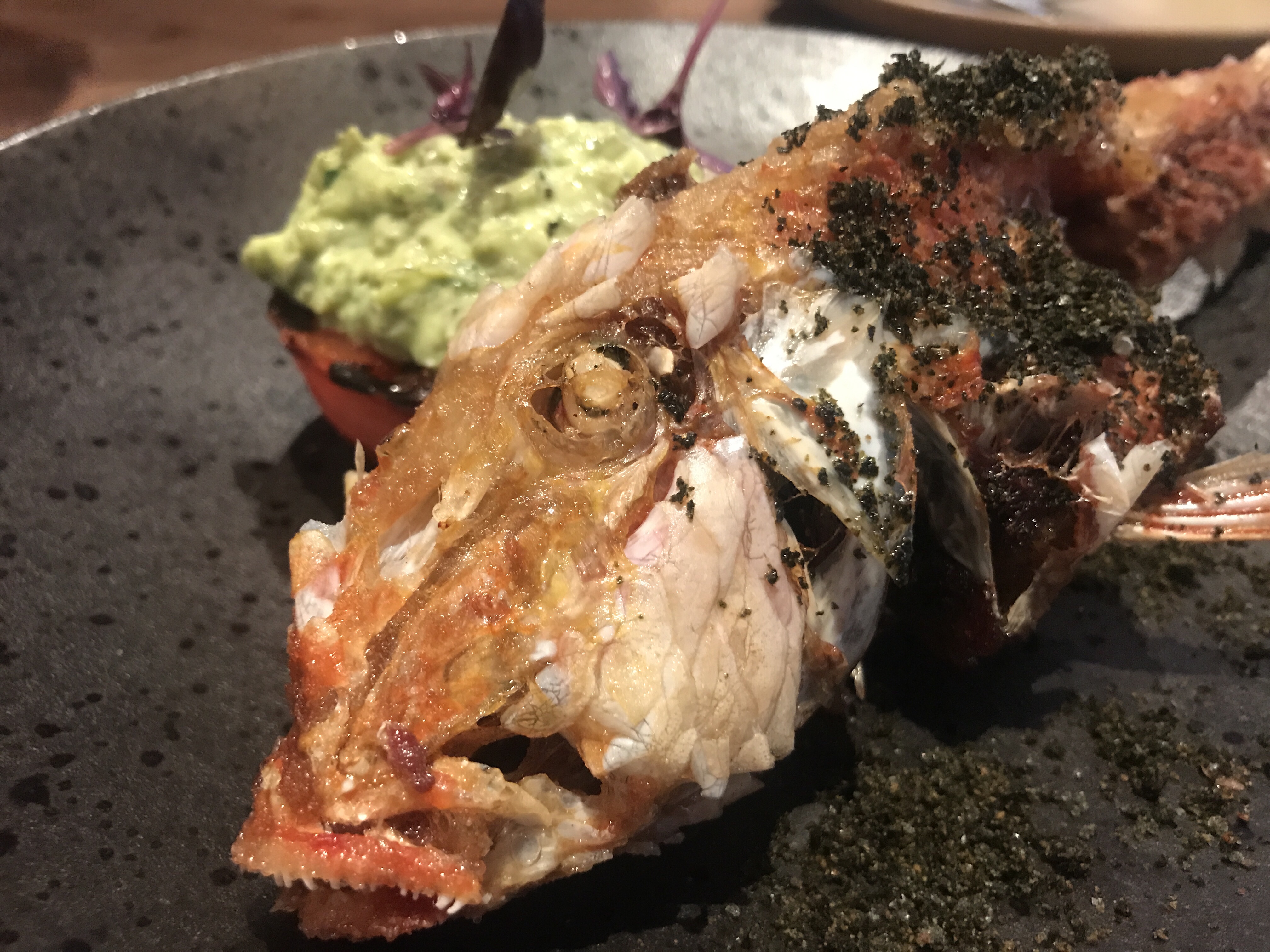 Next, Donald brings us a grilled leek; it's not a looker, we can't all be, some of us bring something else to the party. Let me tell you,  this leek is the life and soul of the party. Served with almond cream and summer truffle, Donald did tell us a lot more about this, there's some miso in here I think?  We are no longer listening, devouring this sweet, rich,smokey, savory joy. We, unashamedly, wipe the plate clean with our fingers and mourn it as the plate is removed.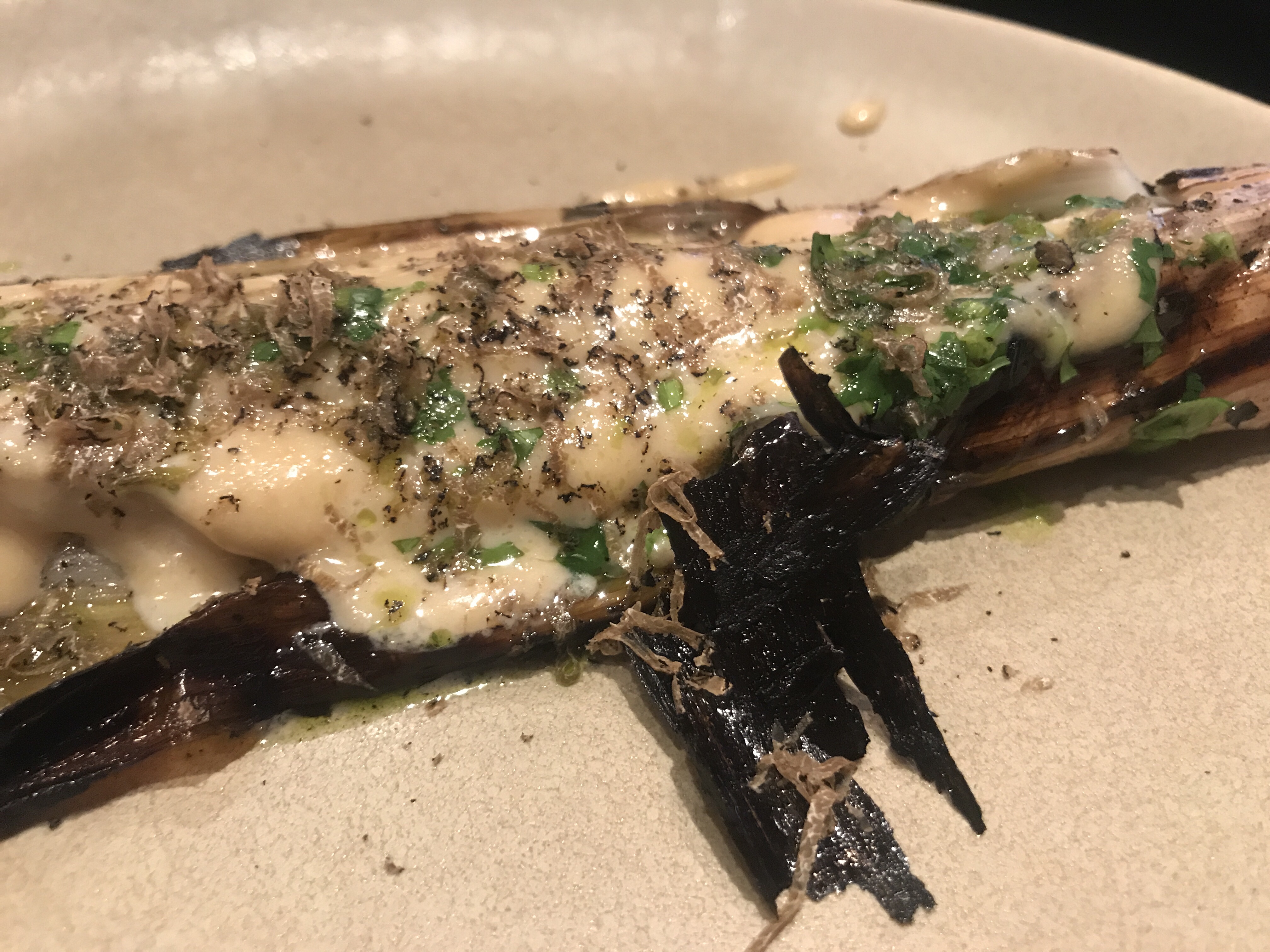 Raw mackerel is bathed in a pool of soy butter, the fish soft and oily, clean in contrast to unctuous butter, sharp herbaceous dandelions finish the plate.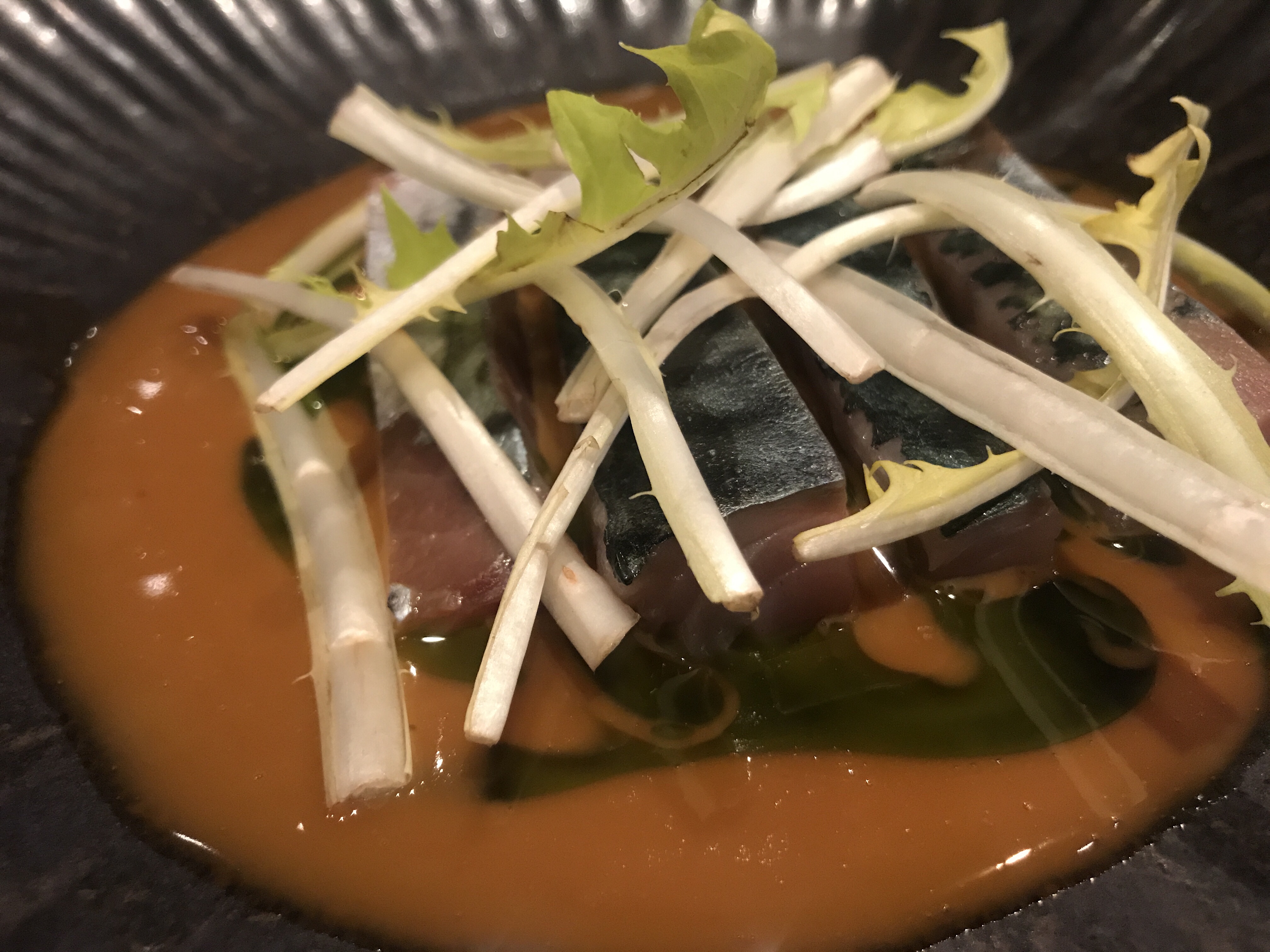 Everywhere I have cabbage just now it's fantastic,  not like the water- logged nightmares we were presented with at Sunday lunch at my beloved gran's. This is a sublime example, hispi cabbage is just yielding to the knife, it's adorned by a crumb of xo sauce and pork fat. Tell me anything not enhanced by a little pig fat?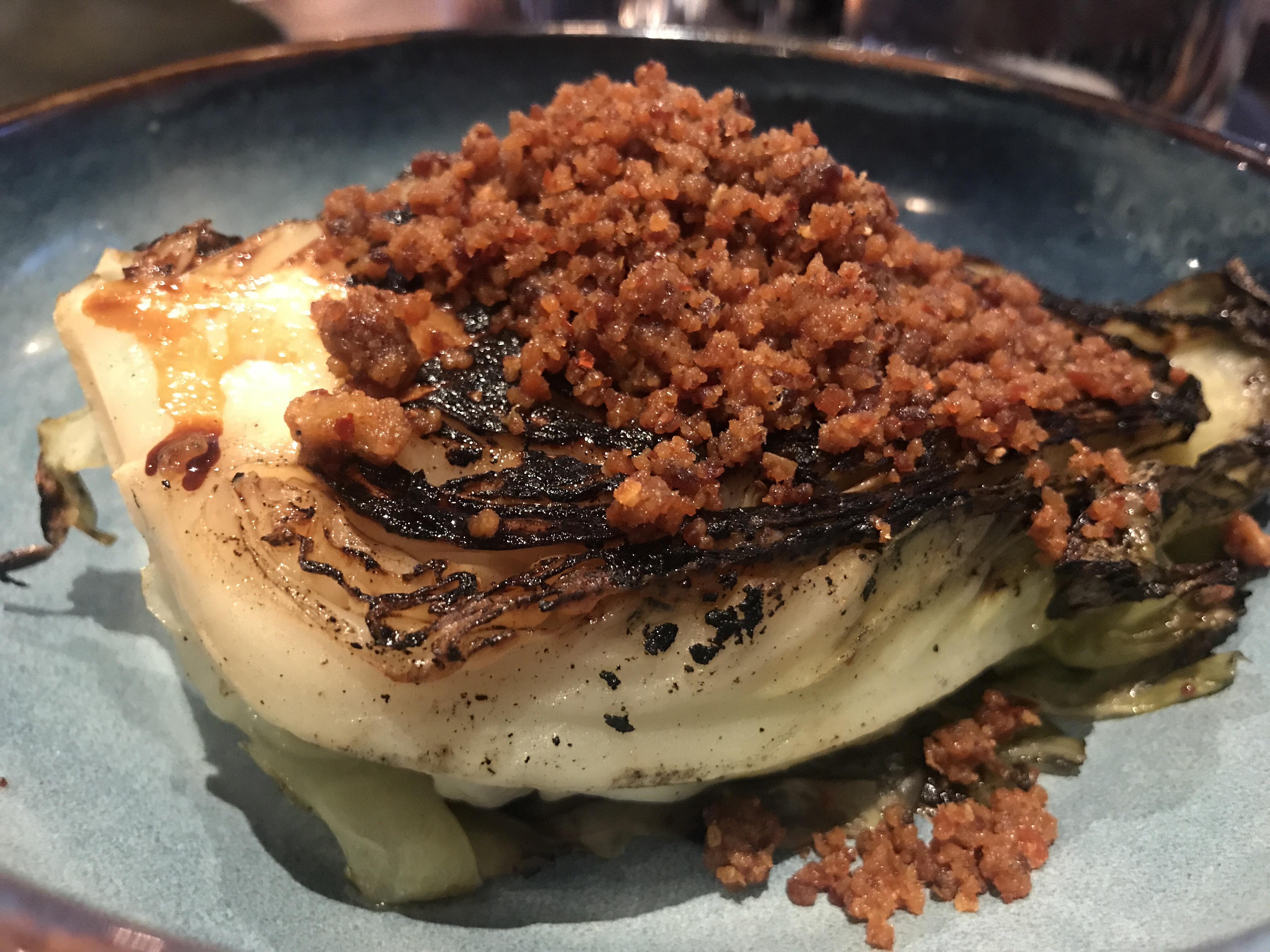 Dexter bavette, is flavoursome but we wish we had opted for something more exciting.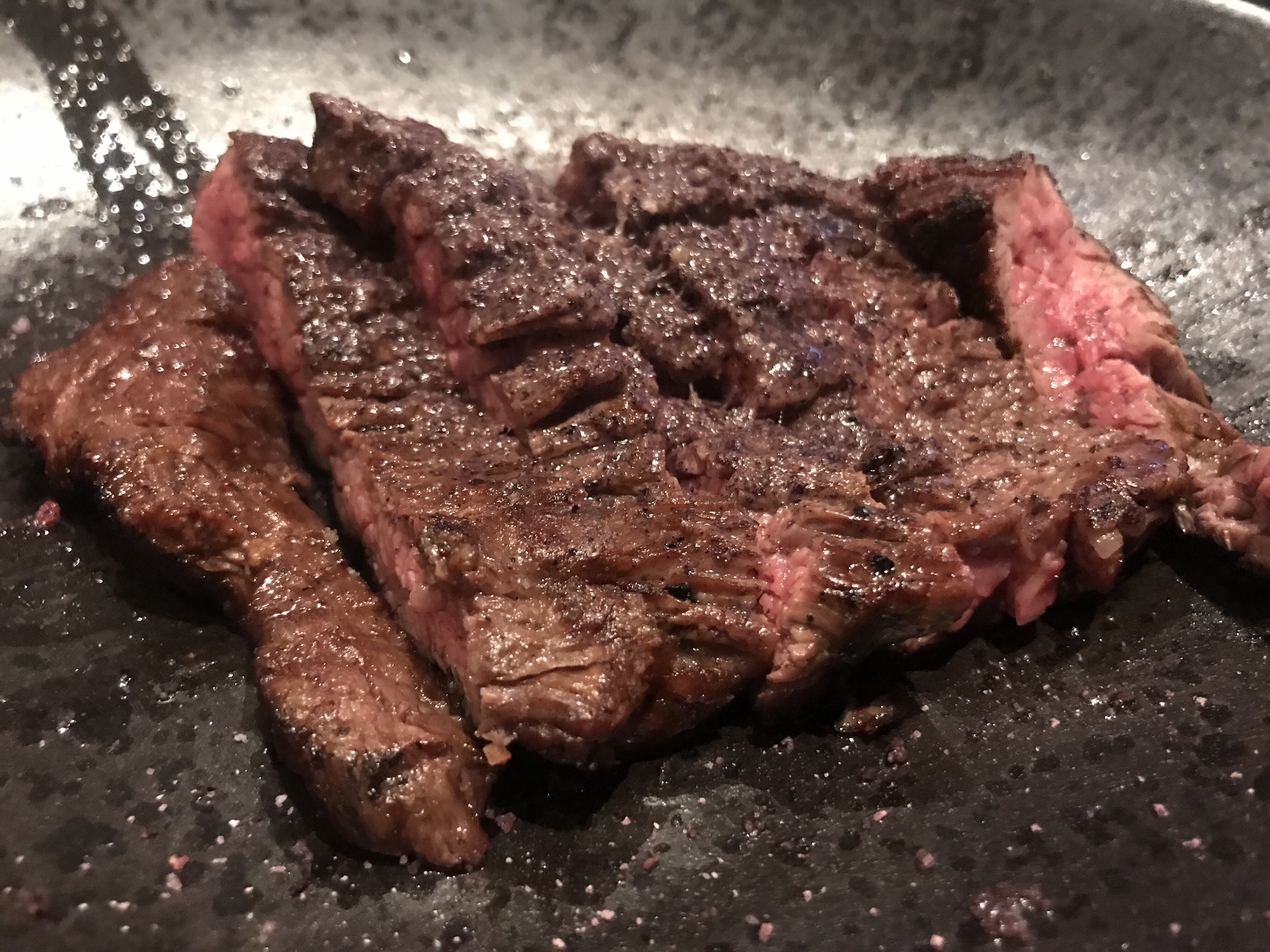 Somehow, we are persuaded into dessert and it's not a choice we will ever regret. NC has the rhum baba which is smokey,sweet, hot and cold and sticky and morish.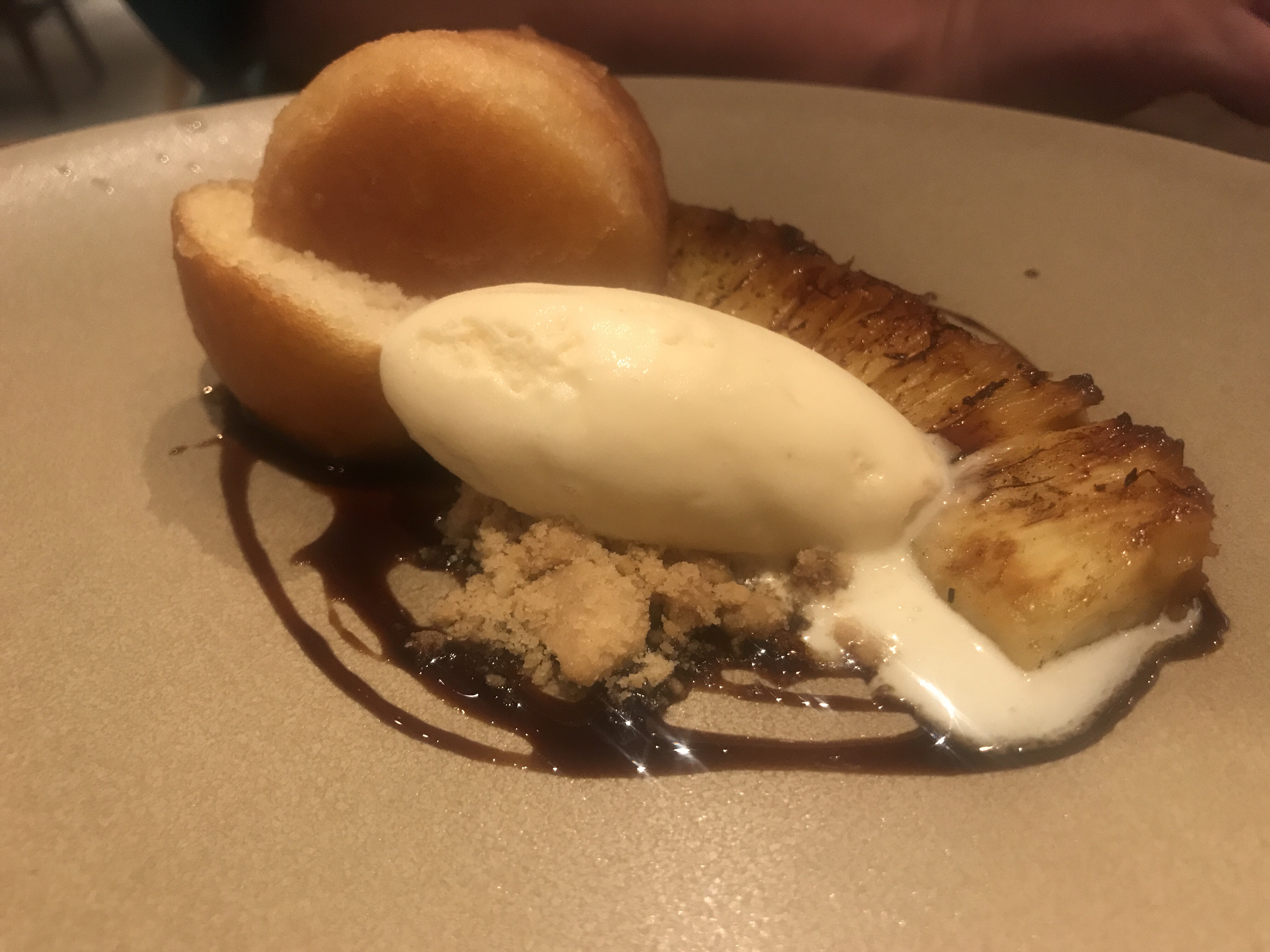 It is, however, no match for the salt caramel & East India sherry tart.  This, friends, is a thing of perfection and beauty, from the crispy, light,  buttery pastry to the salty, slightly sweet wobble of the filling.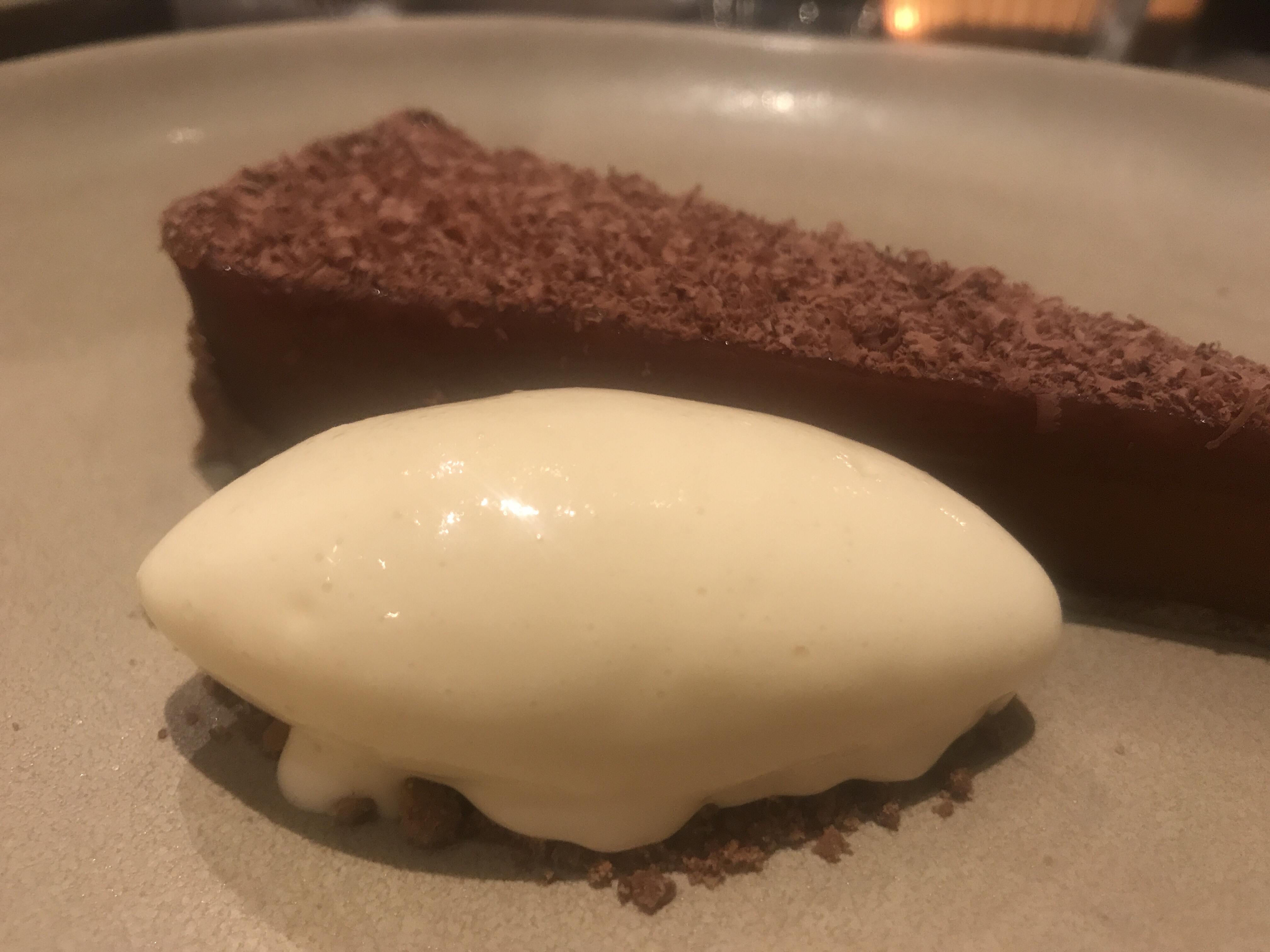 And this is where I shall leave you, imaging this slice of heaven, just as I am now.
(Visited 67 times, 1 visits today)