Last year, when I officially became a grown up, (although there is some debate surrounding this) some of my favs bought me a voucher for Food at 52 cookery school. After a long afternoon browsing the huge range of courses, from basic skills to fish cookery, pasta making, Indian regional food tapas and much more, I decided to go for all three of the kitchen confidence class.
On Tuesday, I approached my first day at school like any new girl, with a mixture of nervousness and excitement. Would I make any friends, would I be able to keep up, would it be fun and would I learn something new? I need not have worried. On turning up, I immediately made friends with Hannah and met founder, John, in the cosy living room space while we waited for our new classmates.
Before long, we headed downstairs to the gorgeous kitchen space and met Ross who would be teaching us for the next three weeks.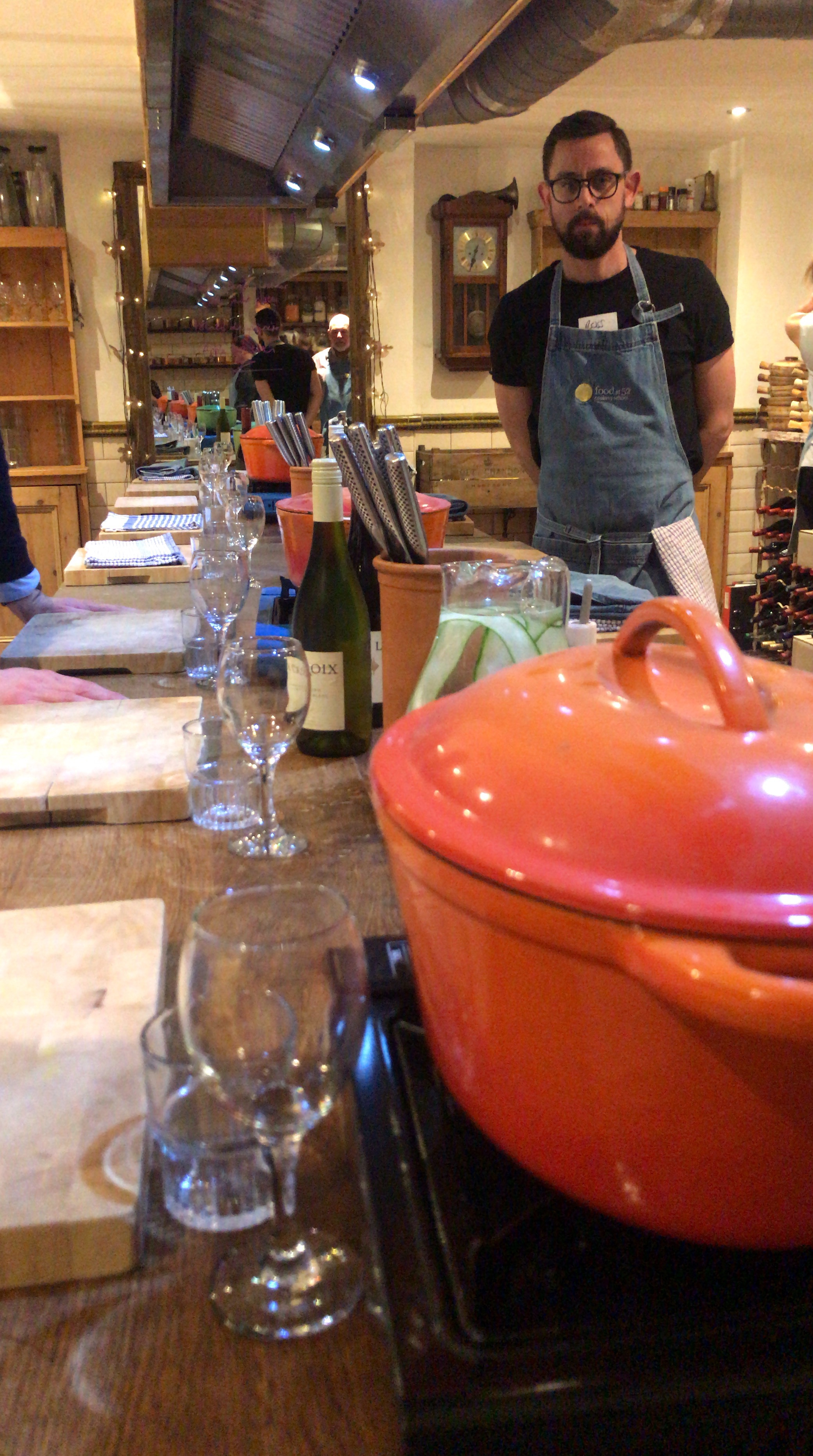 There are 15 of us, one classmate missing in action. We work in groups of four, preparing tonight's menu, while drinking what can only be described as a good amount of wine. I am immediately soothed to find others topping up glasses as enthusiastically as I am, in some cases even filling mine up.
Our menu for the evening is –
Cod with fennel broth
Braised lamb shoulder with dauphiniose potatoes and mint pesto
Apple tarte tatin
We start by braising our lamb and then cooking off some veggies for stock, before the whole dish is whisked off to cook low and slow for about an hour and 45 minutes.
We then work in a bigger team of eight to a layer up a cling film wrapped dish (saves on the washing up and lets you tip it out so it looks fancy) with potatoes, garlic, rosemary and cream for dauphiniose.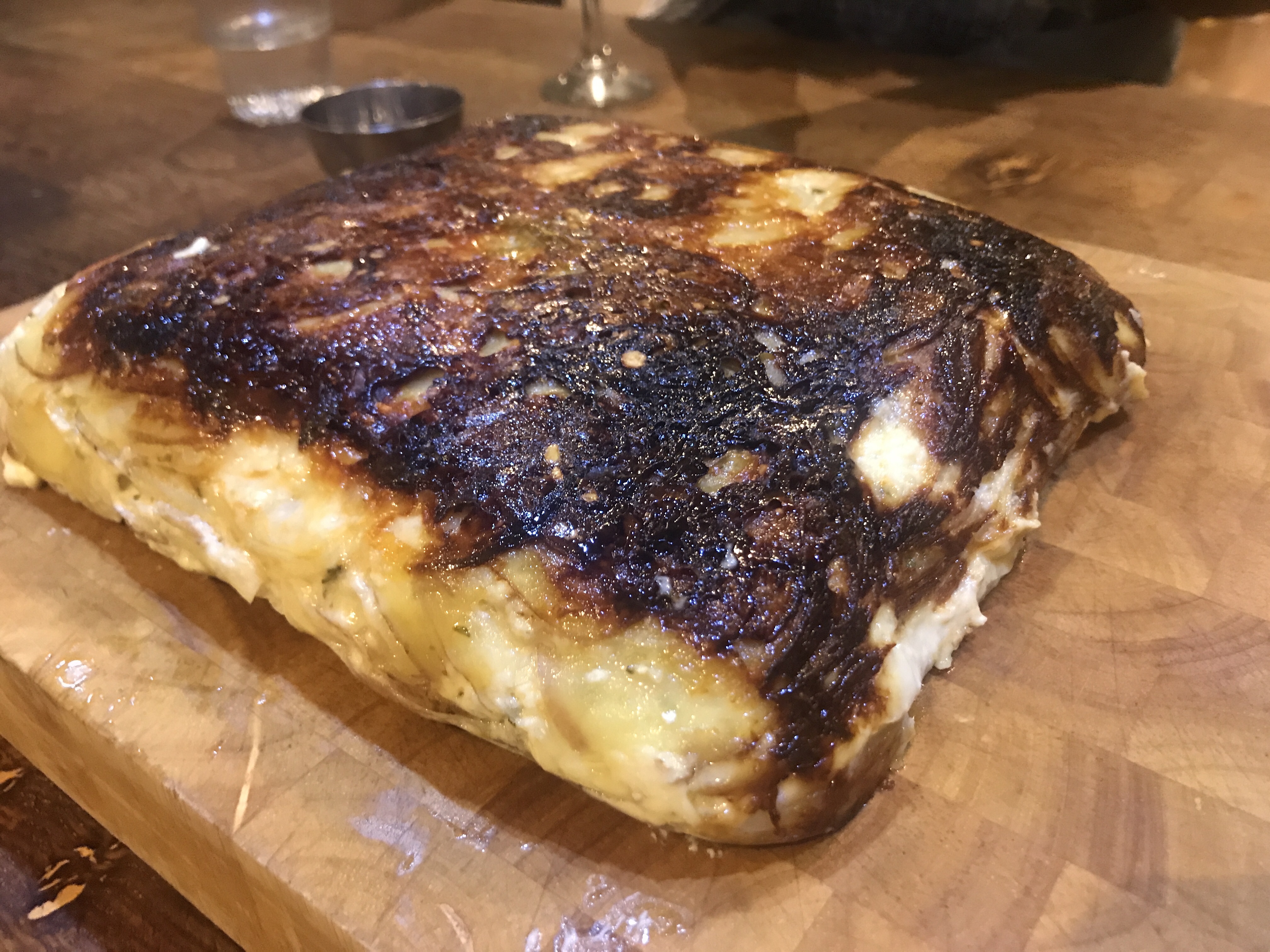 Next, my little team of three start on the light fennel broth and enjoy a little flambé action.
[wpvideo Ud7ETAE7 ]
We then dust our cod in flour and smoked paprika and fry it in clarified butter.
A quick blitz with a stick blender and we are ready to enjoy our first course. It was beautiful, our cod was crispy on the outside and fell apart in soft snowy white flakes. The broth was very delicate and worked well with the fish.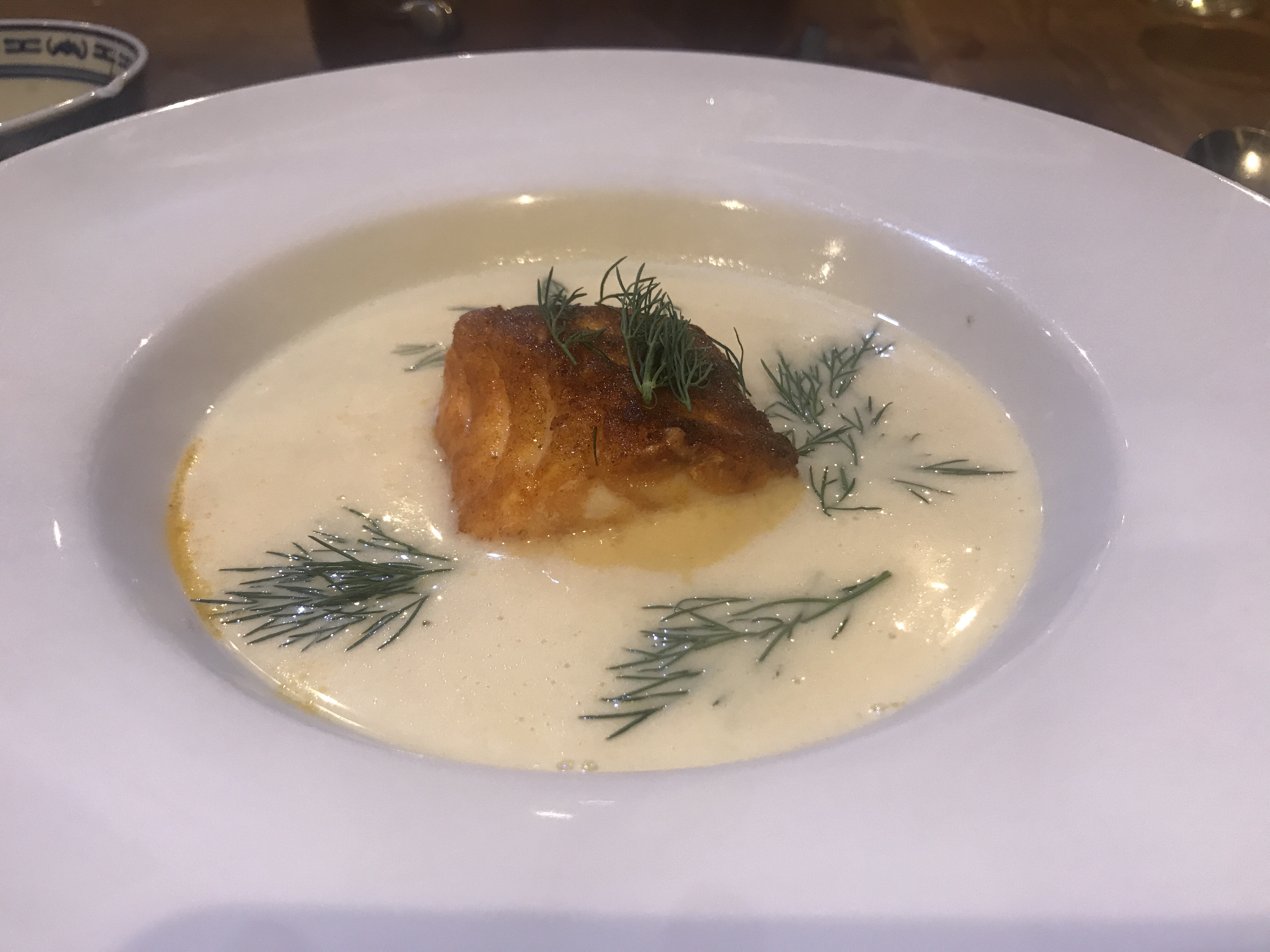 After this, we went back to work and wine and made a start on our apple tarte tatin. This is such a brilliant and easy dessert. With that in the oven, we set to work on a mint pesto to accompany our lamb. It was really fast and easy to make and had loads of vibrant flavour. With our lamb out and resting, all that was left was to finish off the gravy, because gravy is an absolute must.
With glasses refilled I carved up our lamb, candles were lit and carrots and green beans appeared by magic. I never cook with lamb and I have to say we did a pretty good job.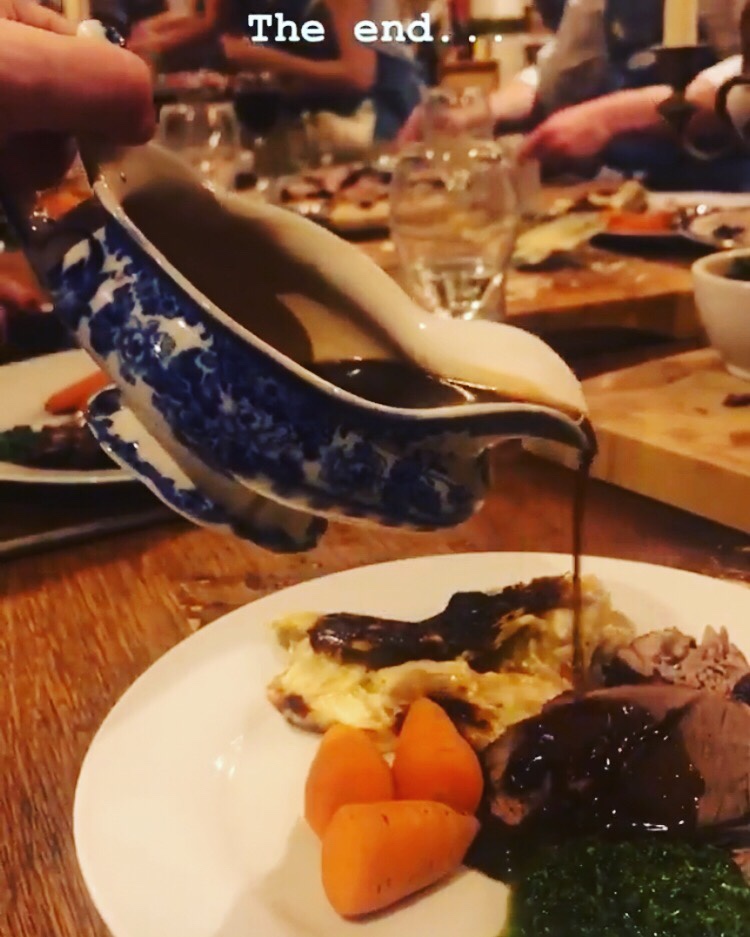 I wasn't sure I would have space for dessert, but I managed. We were extremely proud of the gorgeous caramelisation on the apples.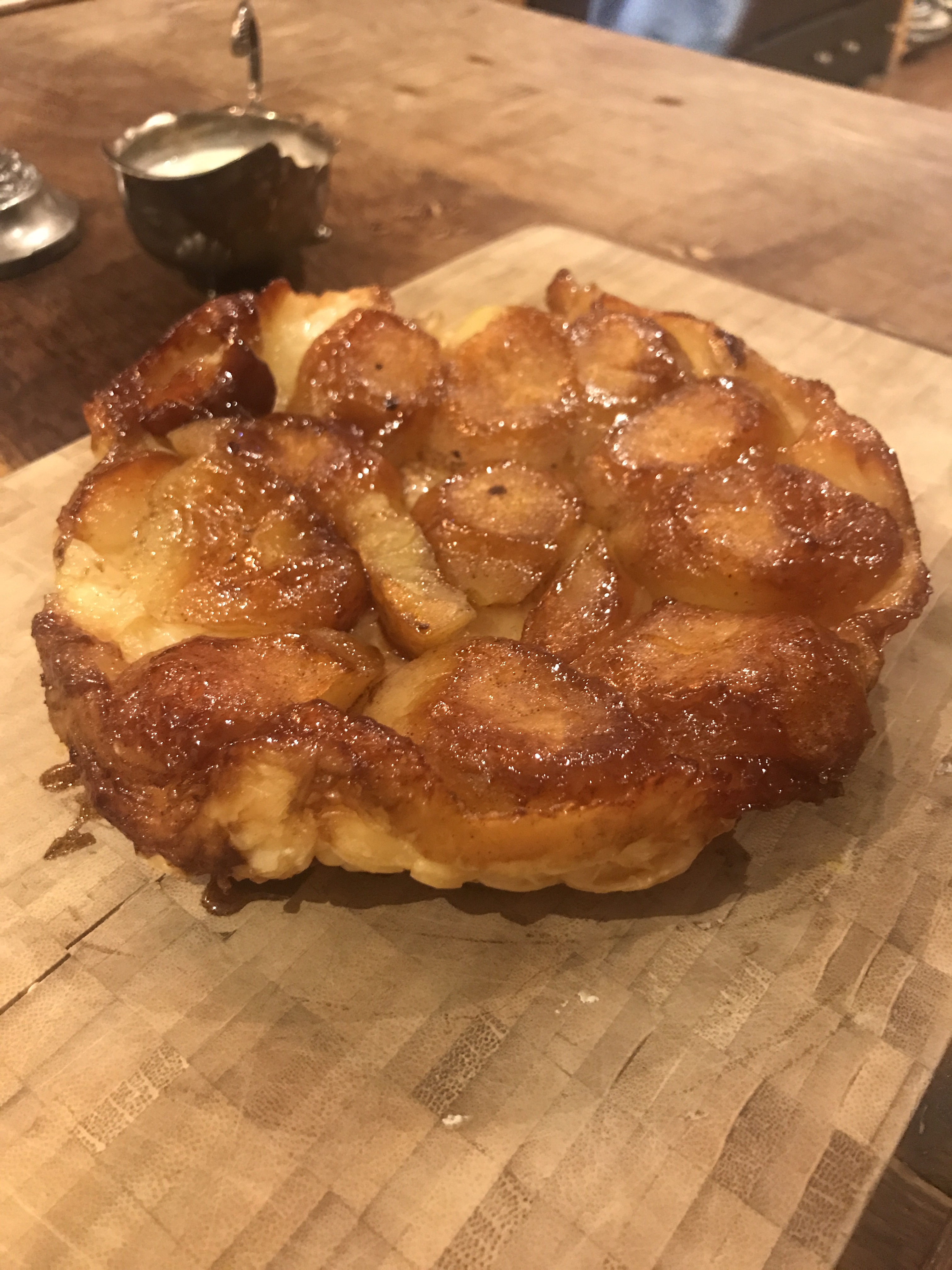 This was a really fun night. I got to make some great food, meet some really nice people, everyone was really nice, and I am excited about going back next week when I'll get to see some of my new friends again and make pasta, a first for me. If you love cooking or have a friend who's into food, this is a really good gift idea. In fact, one of my team are off to try the pasta course this weekend.
You can see the courses here www.foodat52.co.uk and there's still a few spaces for part two.
(Visited 97 times, 1 visits today)