It had been a particularly and unexpectedly, shitty week for little E. She was in need of some TLC or, in this case, some S&T. So, when I was unexpectedly able to move my Saturday lunch plans and an email from Hawksmoor landed in my inbox,  it felt like it was meant to be.
Hawksmoor,  for all its dark, sexy, sultry vibes, is not where I would choose to hang out during our recent heatwave summer and, it seems,  the good people at Hawksmoor know this as they have introduced a summer set menu that runs to the end of August. At £30 for three courses, a side and a drink,  it's hard to resist.
We chose Air Street to dine in, with all it's Art Deco glamour and one of the sexiest staircases in London.
We started with a glass of champagne but you could opt for a cocktail or pale ale. Service was warm and helpful throughout, even when we mentioned that one of our sides and some mustard never arrived, they completely over compensated and made us feel very loved.
On advice, we opted for two of the potted beef and one Caesar salad.  It was a good call.  The potted beef could almost serve as a main course. The beef was succulent and tender, the yorkies glossy and light, the gravy, and it was gravy, had  so much depth of flavour.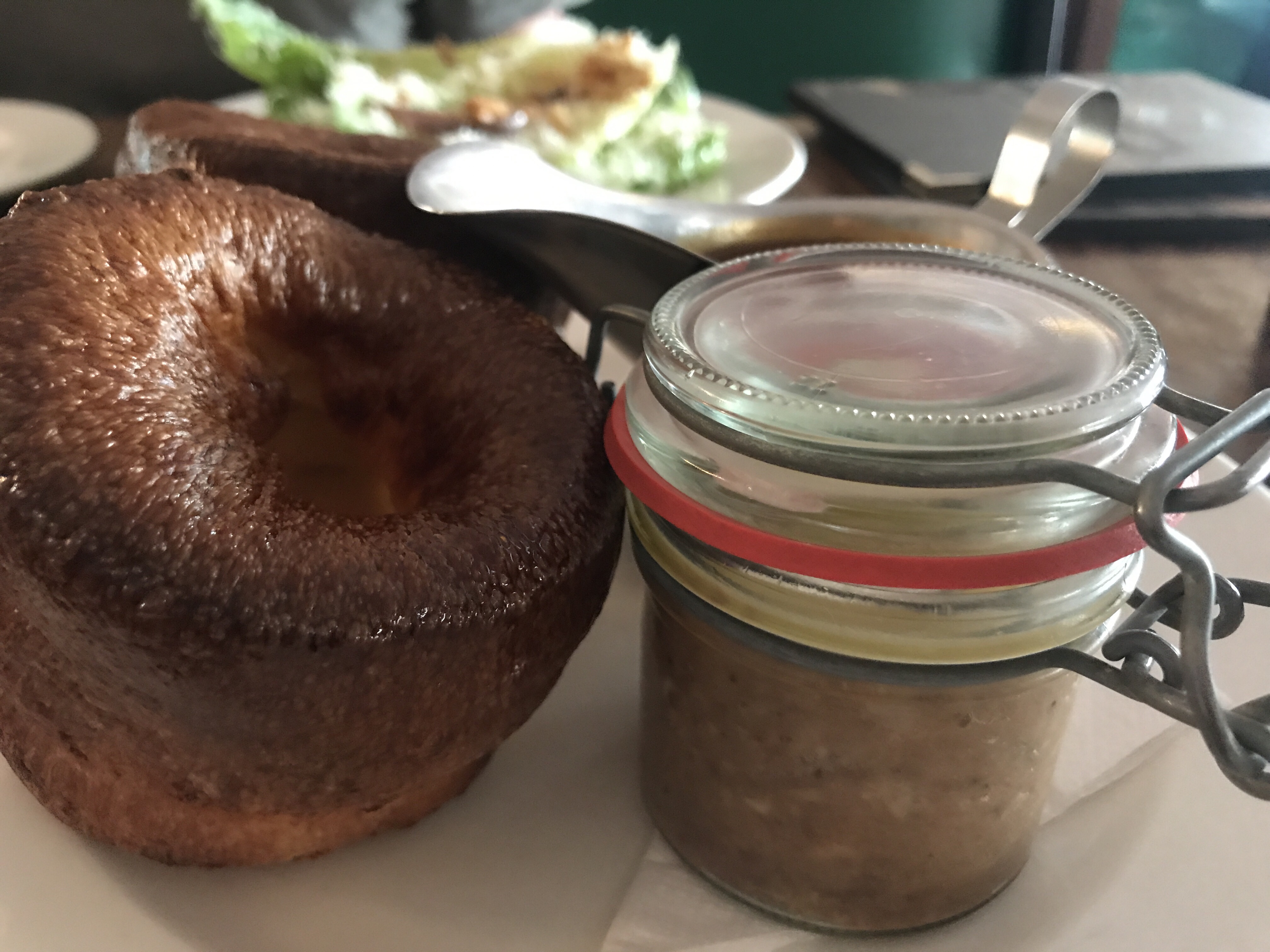 The Caesar was creamy and palate cleansing, by comparison.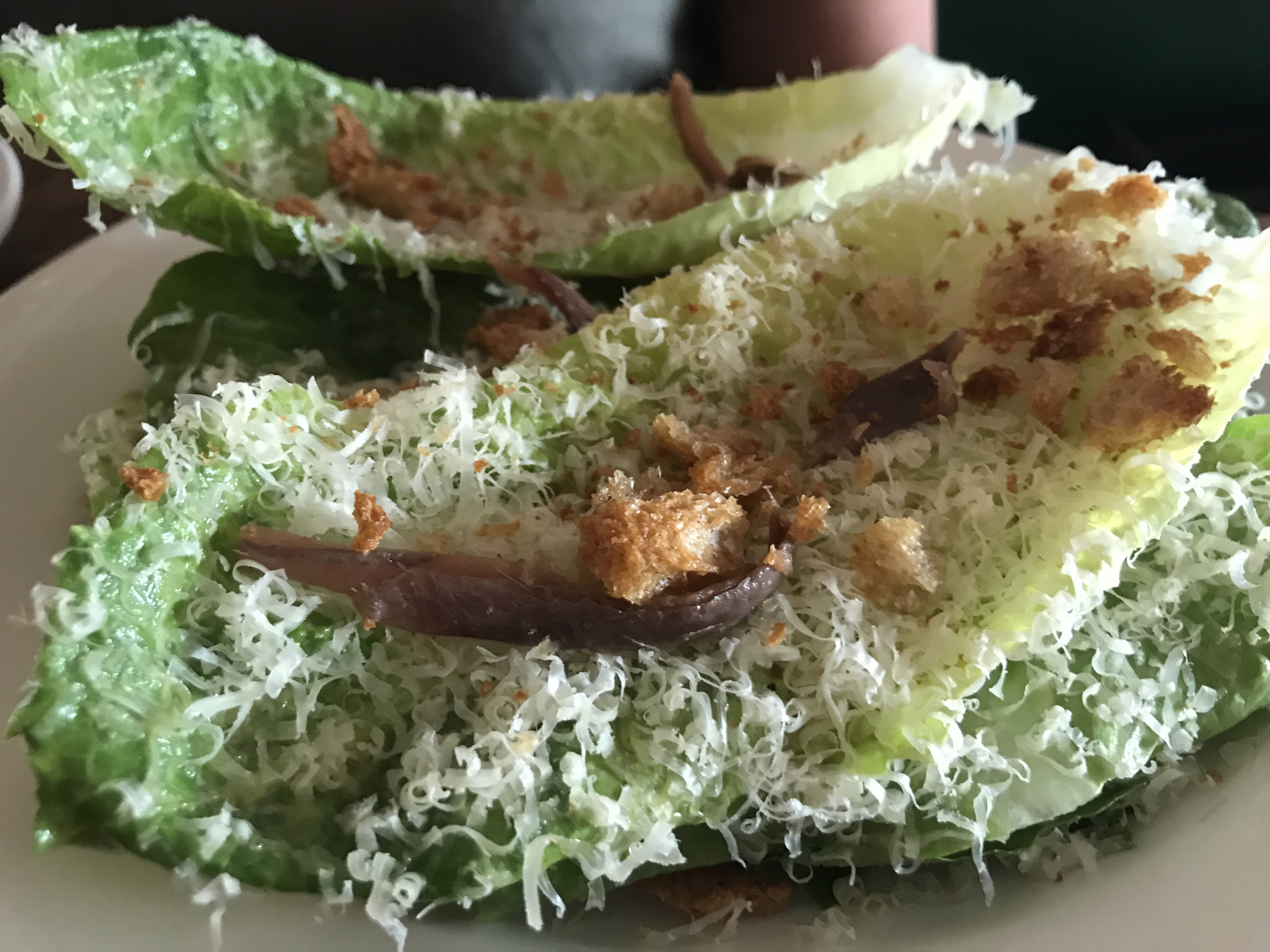 For main T, E and I all opted for the rump which I would guess was at least 300grams. The other choices were lamb tomahawks, bream or baked cauliflower.
We ordered fries and tomato salad that never came and,because we are piglets, we added a Mac and cheese and some creamed spinach, along with bone marrow gravy and bernaisse sauce. It was  a lot of food.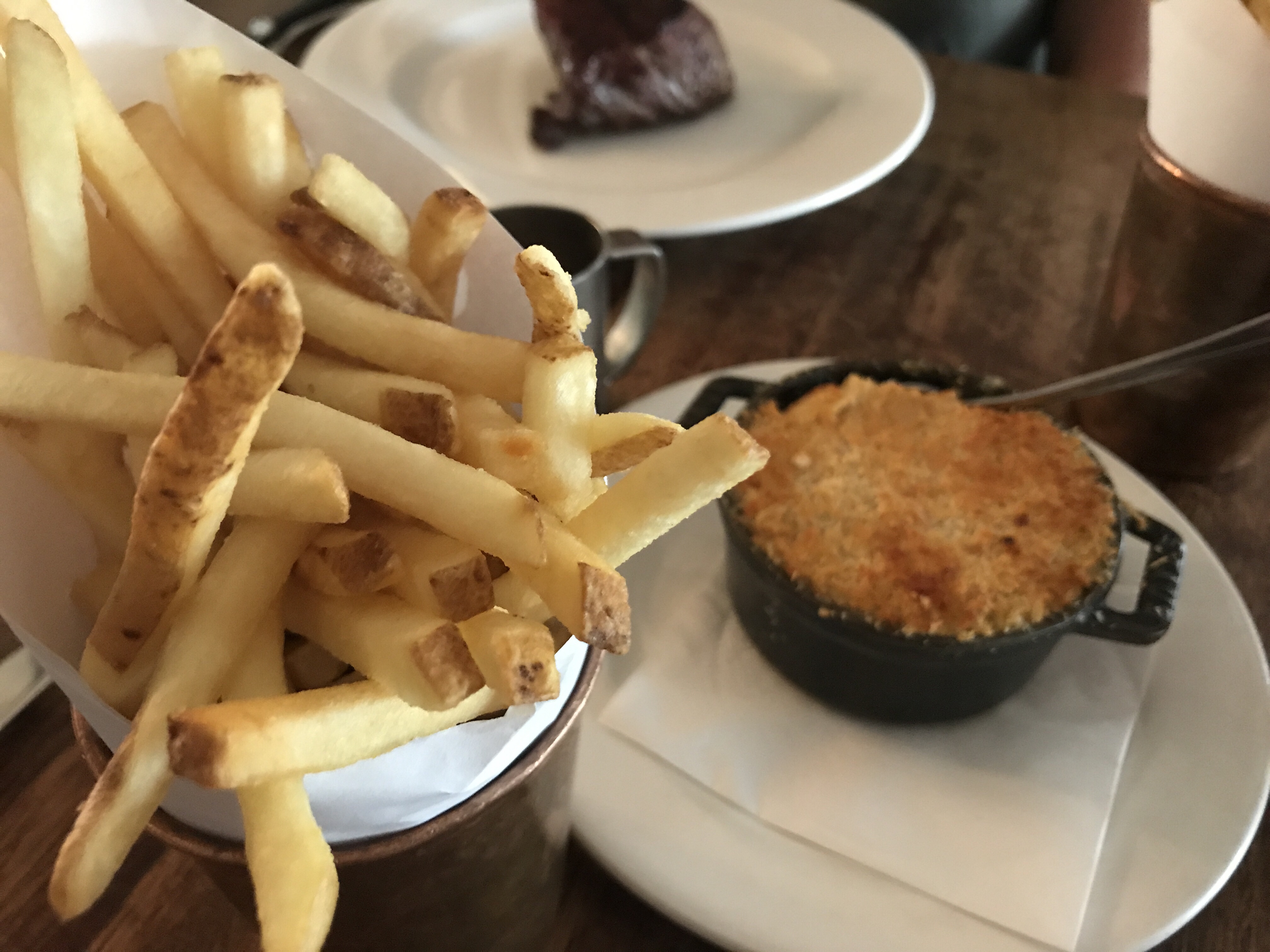 We had an extremely long rest before dessert which was completely unnecessary, never mind three of them. Three hours after we sat down,  we ordered the sticky toffee pudding sundae and the pineapple and coconut pavlova.  To say it was indulgent, would be an understatement. Pavlova was crisp with sweet, soft hunks of pineapple and toasty flakes of coconut.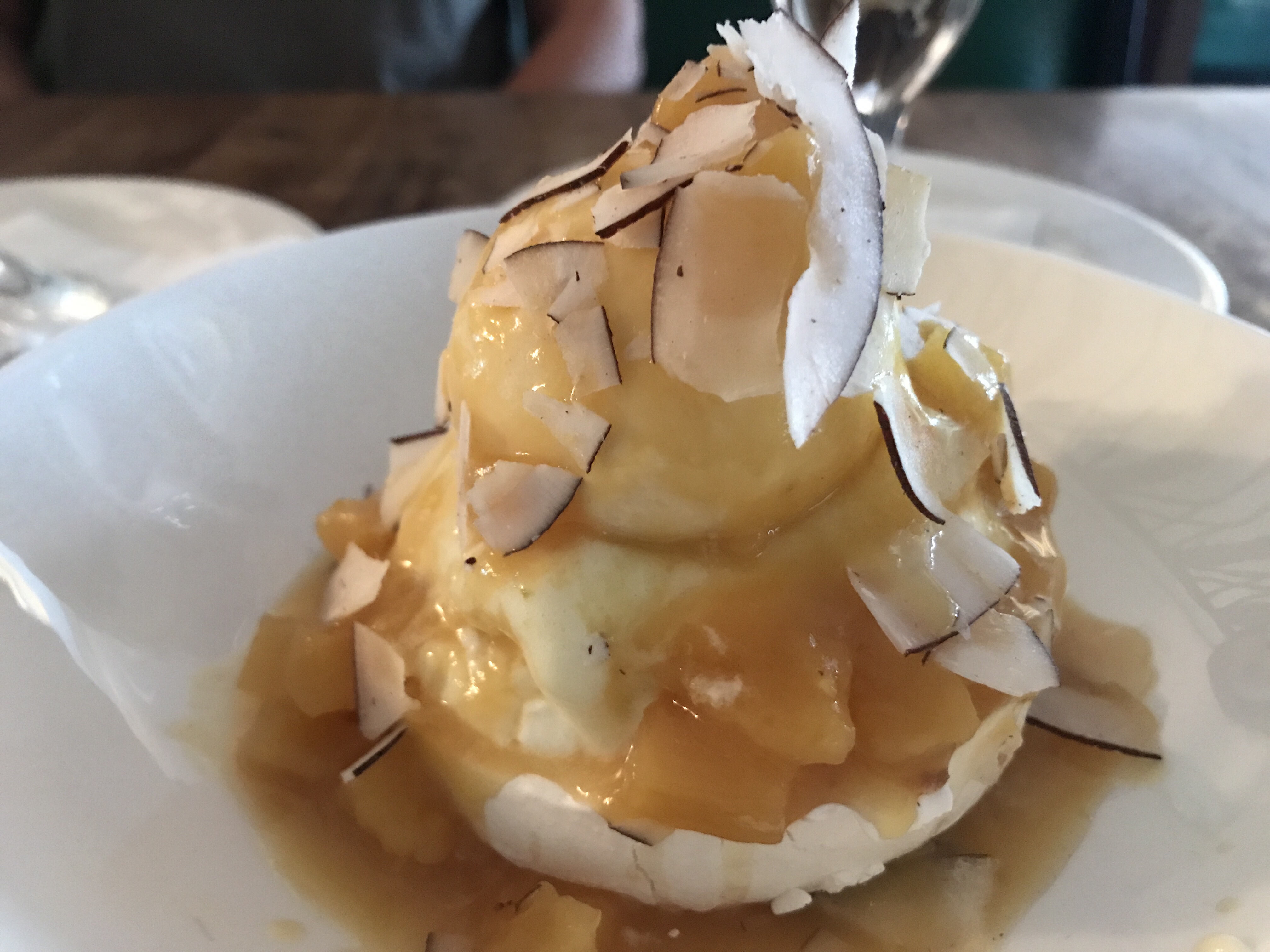 Sticky toffee pudding sundae was hot and cold, sticky and sweet, completely unctuous and reminiscent of something from childhood.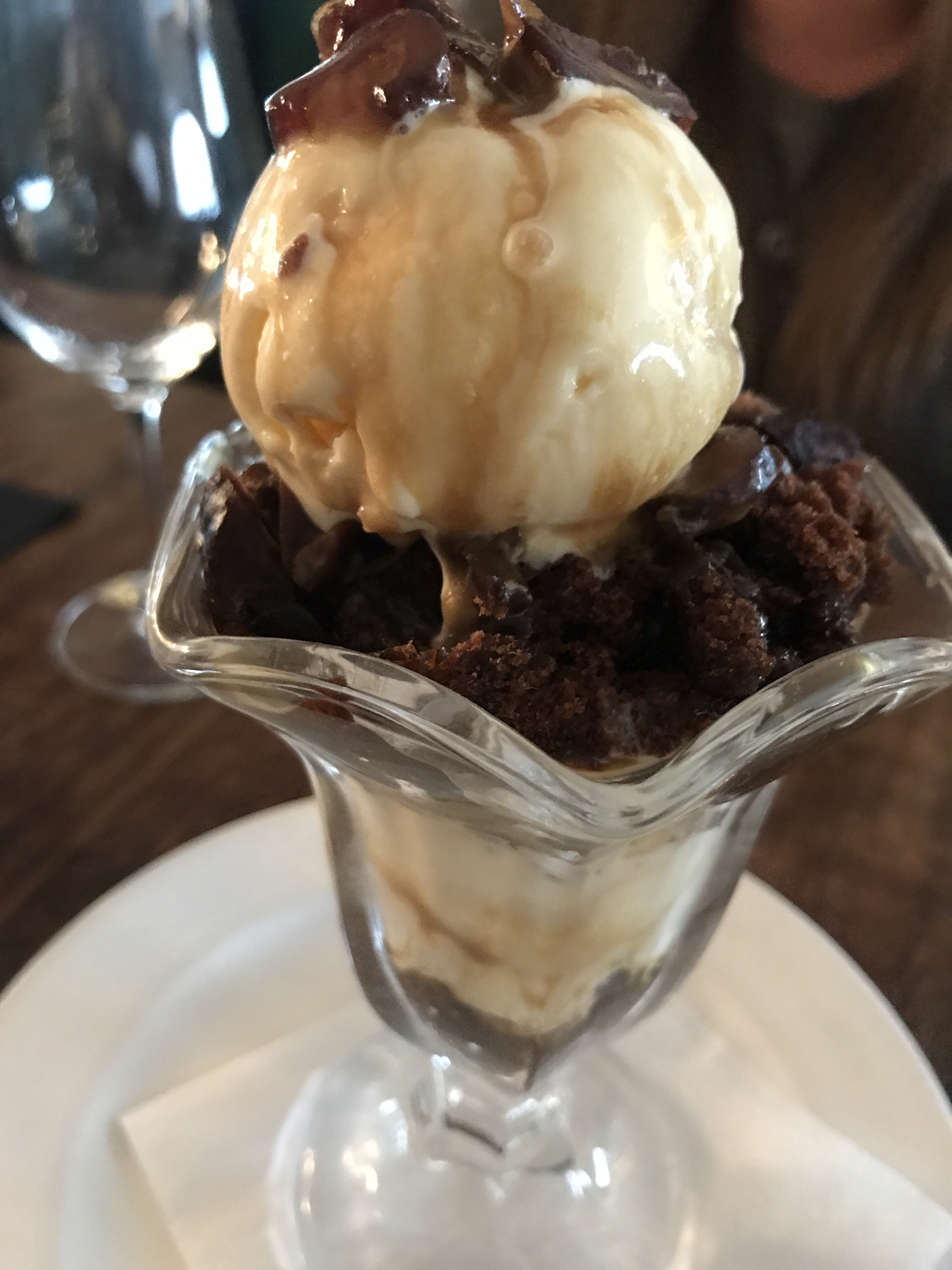 Definitely worth a visit while the offer is running and if you can't make it this month the express menu offers the same without a drink for £28.
(Visited 218 times, 1 visits today)