If I am to travel from the safety of East London to deepest, darkest Earlsfield then it had better be for something good, something worth that effort; The Gutsy Chutney Supperclub was just that.
Run by the lovely Deepa, with help from husband, Sumeet, and their two gorgeous kids last week, it was a real family affair. Deepa's aim with The Gutsy Chutney is to showcase the real taste of India, to create for her guests those flavours that evoke her childhood memories of happiness and she certainly does that.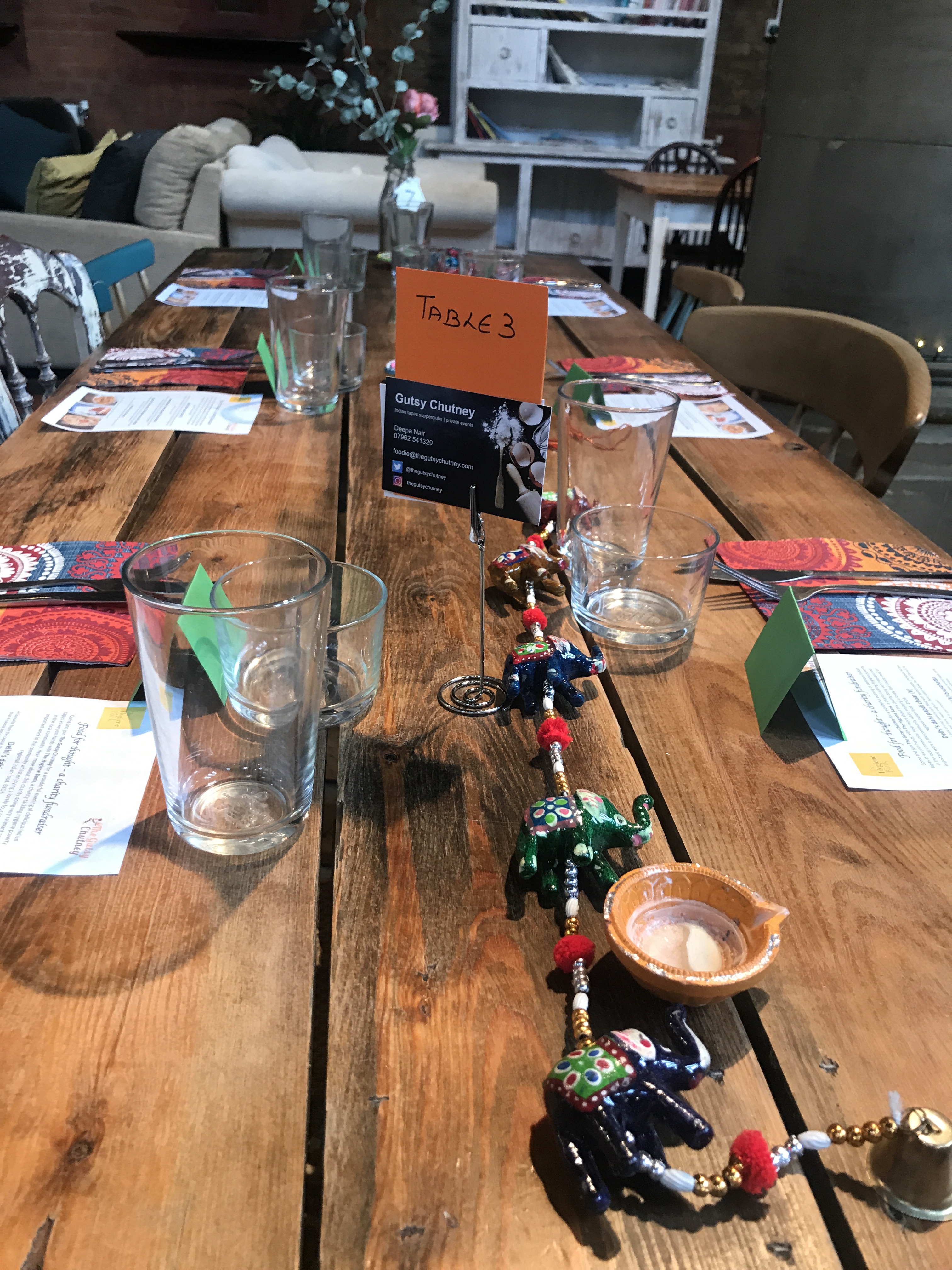 Friday's event was a charity fundraiser for the Hygiene Bank, an amazing charity set up by accident just seven months ago, after founder, Lizzie watched I, Daniel Blake and was moved to investigate Hygiene Poverty in the UK. Please do take a look at the work they are doing here.
Sumeet explains that what we will taste is traditional Indian street food, designed to be eaten on the go. The first dish we try is from Delhi, Dahi papdi chaat, designed to be eaten in one bite, so you get all of the flavours bursting in your mouth at once. It's bright, sharp, smooth and sweet.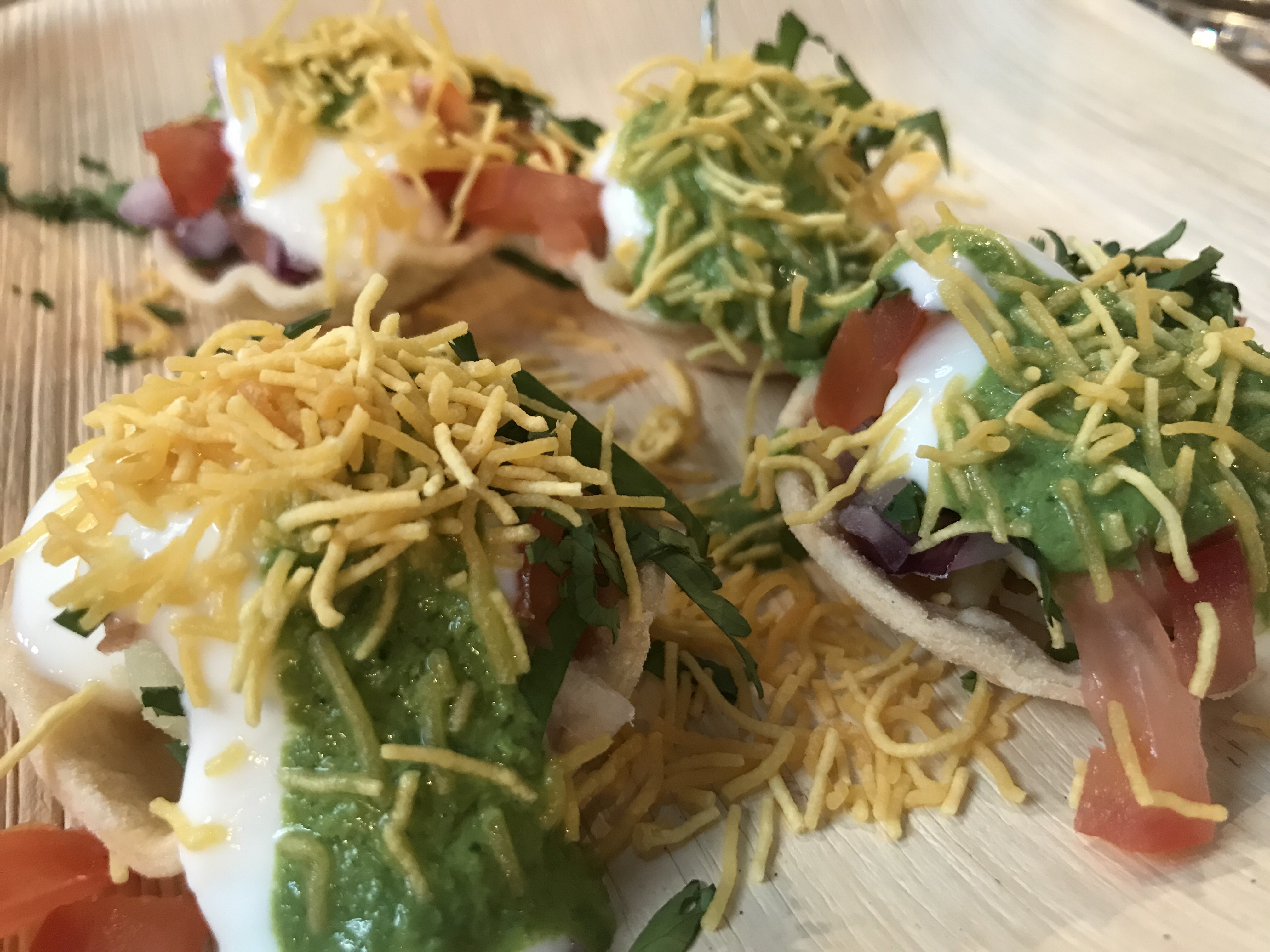 We move to Mumbai where we sample Keema Matar, spicy mince and peas on bread. It's packed with flavour, spicy but not overpowering and I love the pickled red onions draped over the top for contrast and acidity. And let's not forget the carrot salad on the side.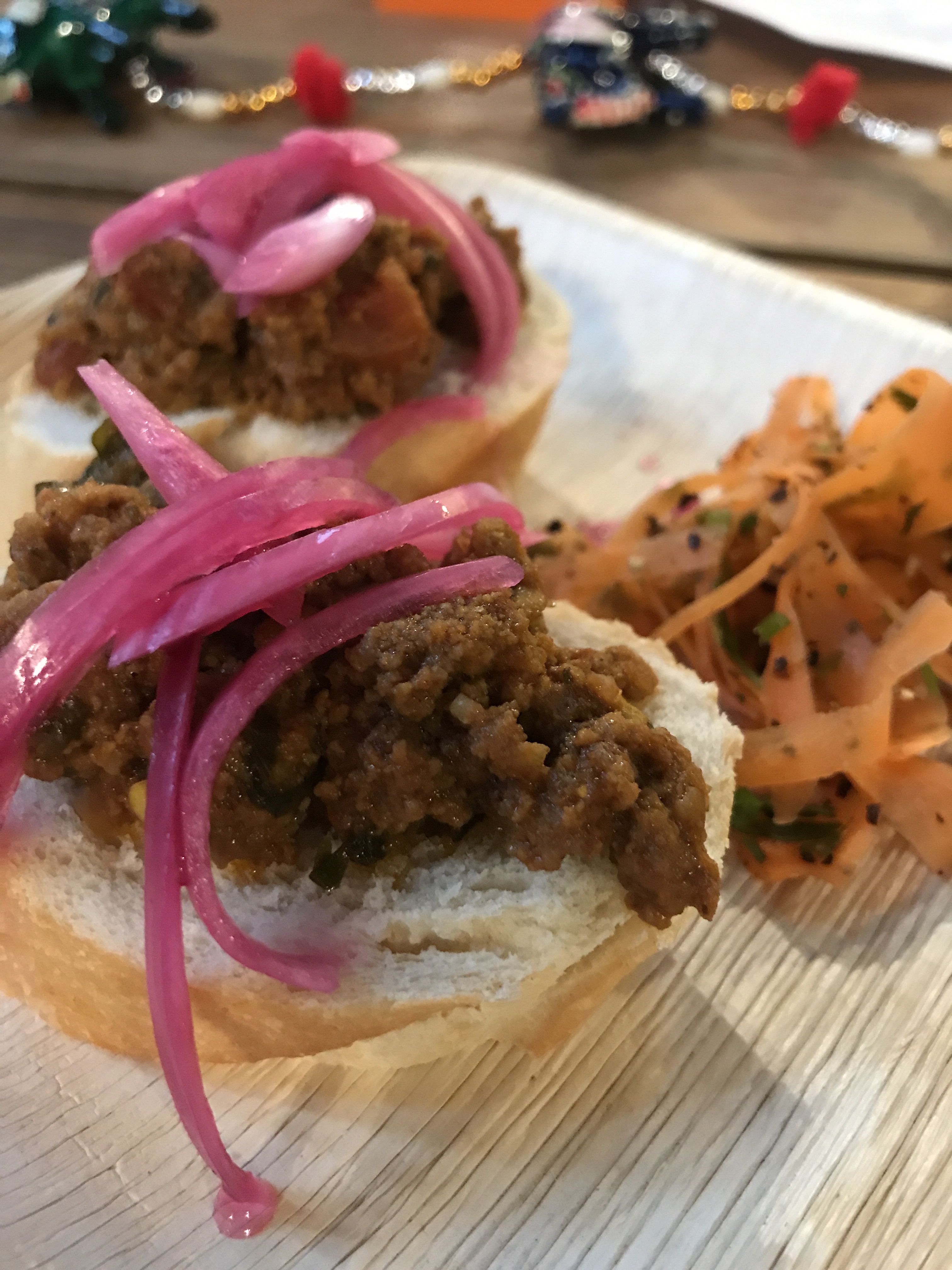 Our main is pepper chicken wrap with coconut, served Korean style in a lettuce wrap. What I love about this dish is how much lighter it is than most Indian food I've eaten, much drier, no thick, heavy sauce. It has a brilliant heat that filled my whole mouth like a playful punch.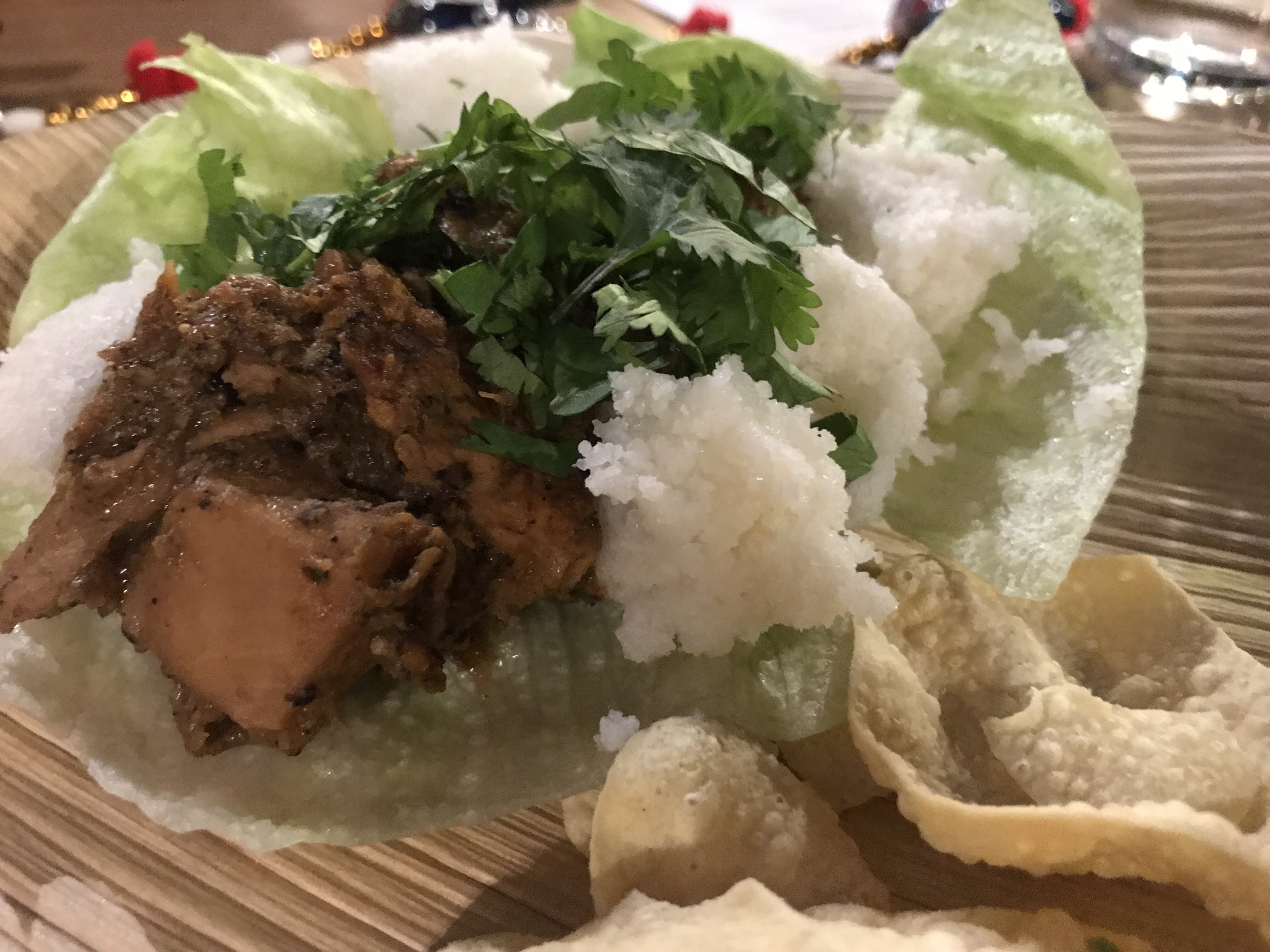 Because we are greedy and Deepa is extremely generous, we also had some of the chickpea masala which was the veggie option. Let me just say, if you are a veggie, you certainly will not miss out on flavour at the Gutsy Chutney.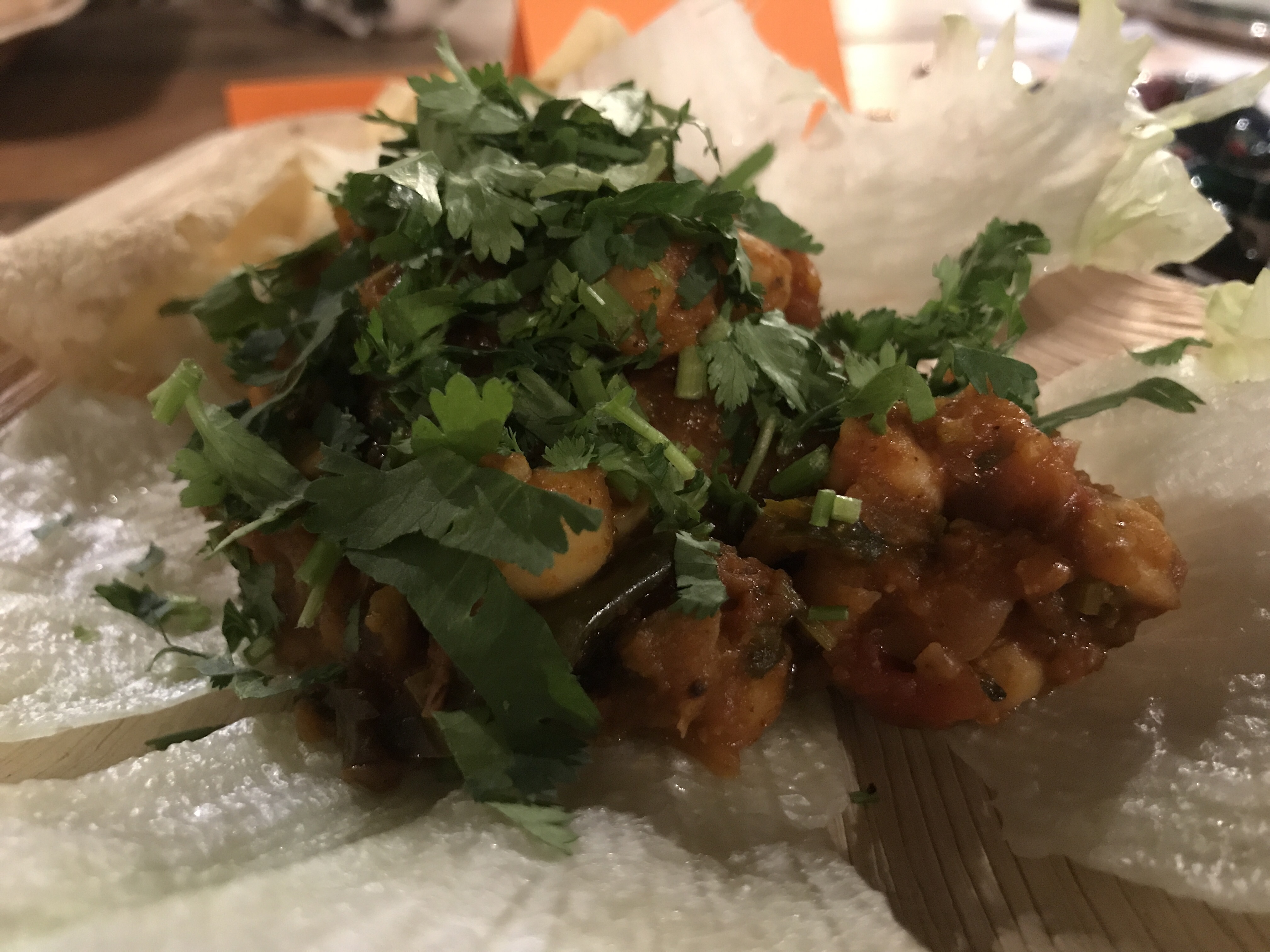 Somehow, we have saved space for dessert and I am glad we did. Not one but three. The standout for me is the cheesecake. It is so good, so good!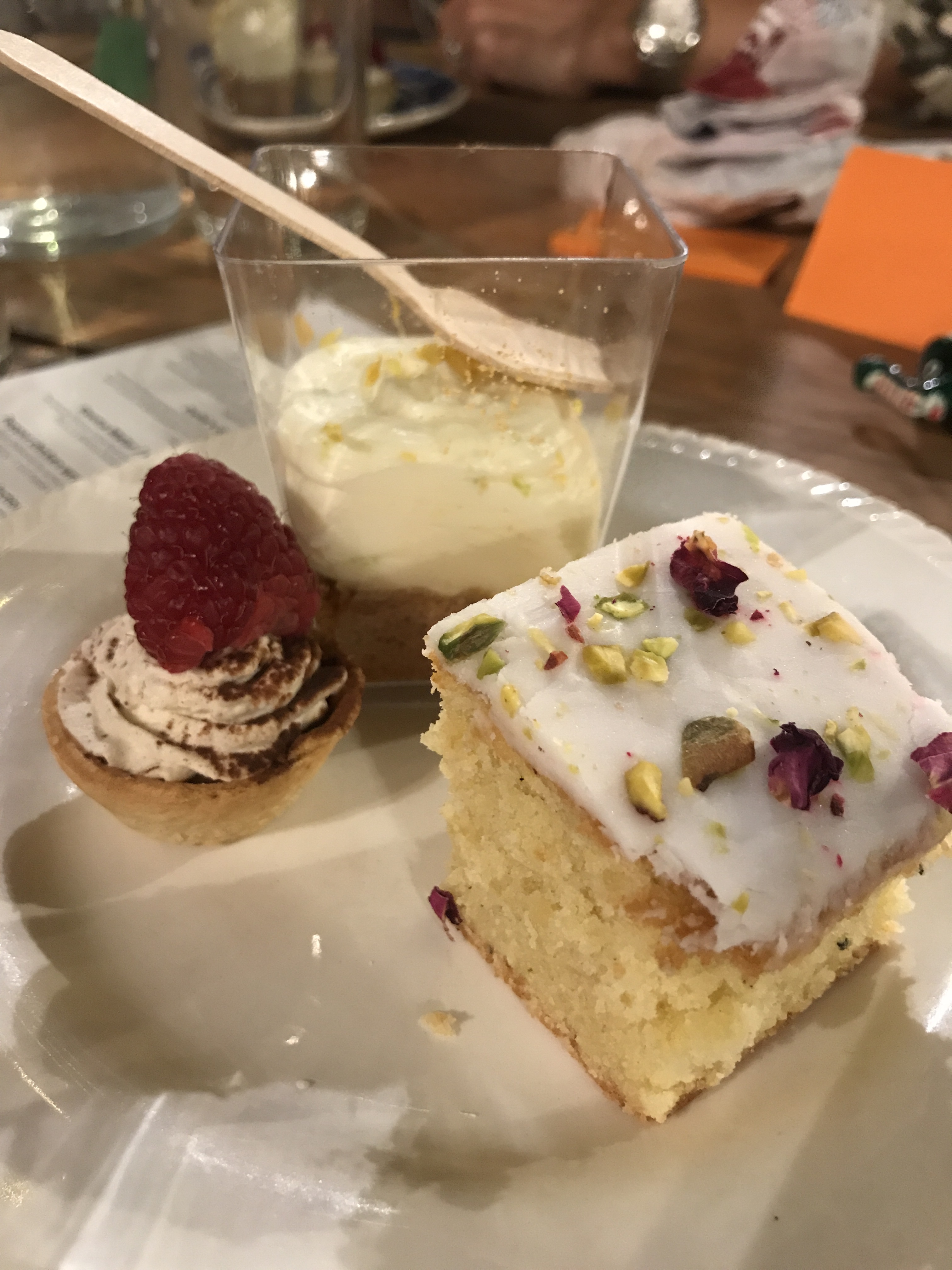 We had a brilliant night, met some lovely people and travelled all round India without leaving our seat.
I was a guest of The Gutsy Chutney, but there are my honest opinions. You can find Deepa's next event here.
If you'd like to find out more about Home Community Cafe click here.
If you'd like to help tackle hygiene poverty please check out The Hygiene Bank here.
(Visited 158 times, 1 visits today)