Of late DB and I have been shockingly bad at catching up, so it was with much joy that I arranged Easter Lunch at Peg, the latest opening from the gang behind P.Franco.
Nestled deep in the heart of Hackney, I am not going to lie, it's a bit of a bugger to get there, and really, good luck getting any of your west London friends to join you.
It is, however, as we have come to expect, practically perfect, especially on a warm, spring day with the sun streaming into the stripped back, white dining room.
They take no reservations, they only have counter dining and the menu is the briefest of brief, like a stripper's thong. To my knowledge, they only serve wine and sake, in contrast to the food menu, the wine list is extensive. And yet, despite all this, it's a magical place.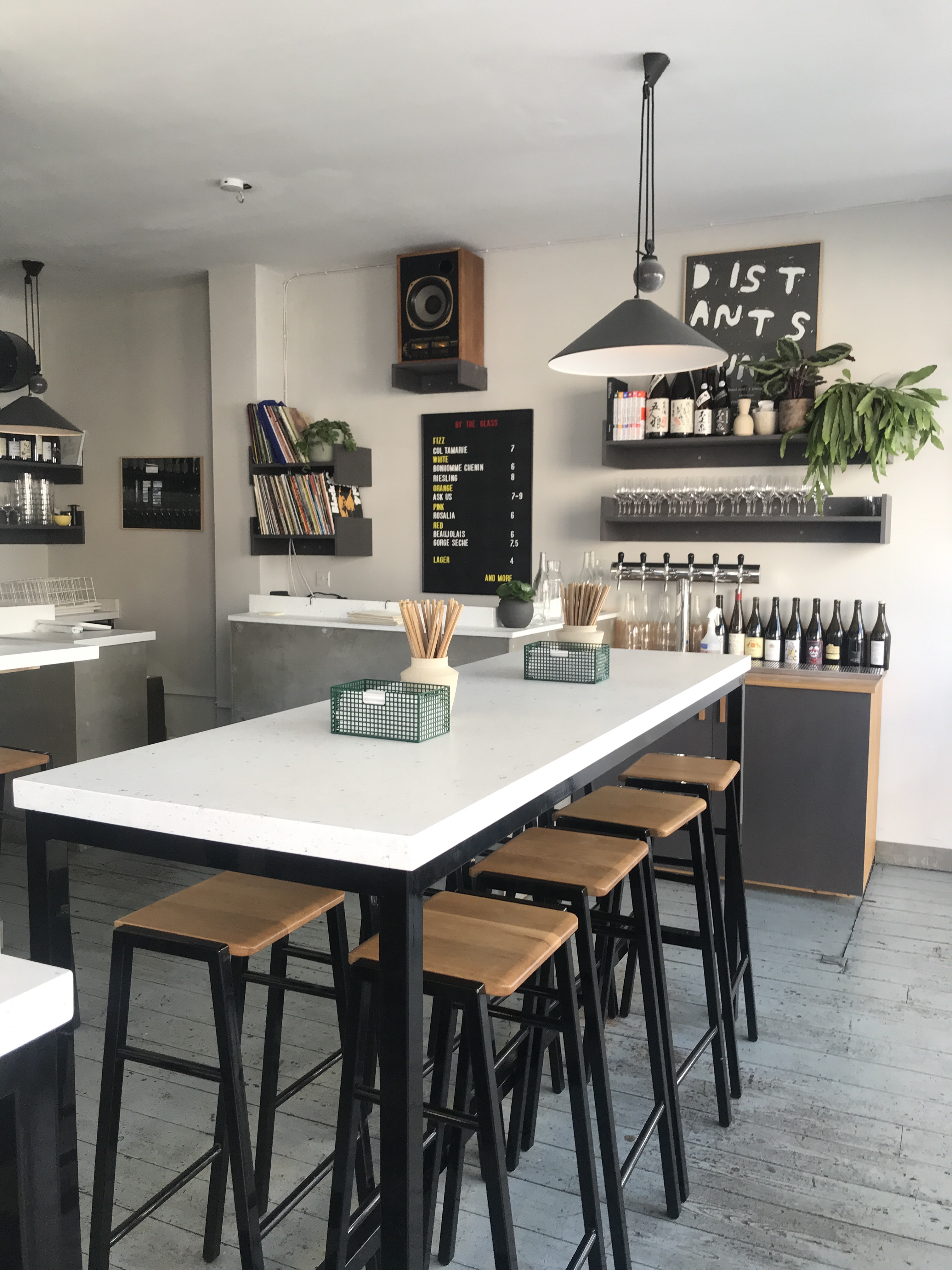 The cooking is Japanese, sort of, I'm not entirely sure what is it, but it's good, very good. Plates are,of course, made for sharing, the menu mostly single words, on two boards above the open kitchen. When they get chatty, maybe three. And so I'll do my best to tell you about what we ate. Because it's summer today, we ordered rose, most likely the house, but who knows. We gave all responsibility to the staff who looked after us like old friends. We chose nothing from the menu and plates came like magic. Trust is a beautiful thing.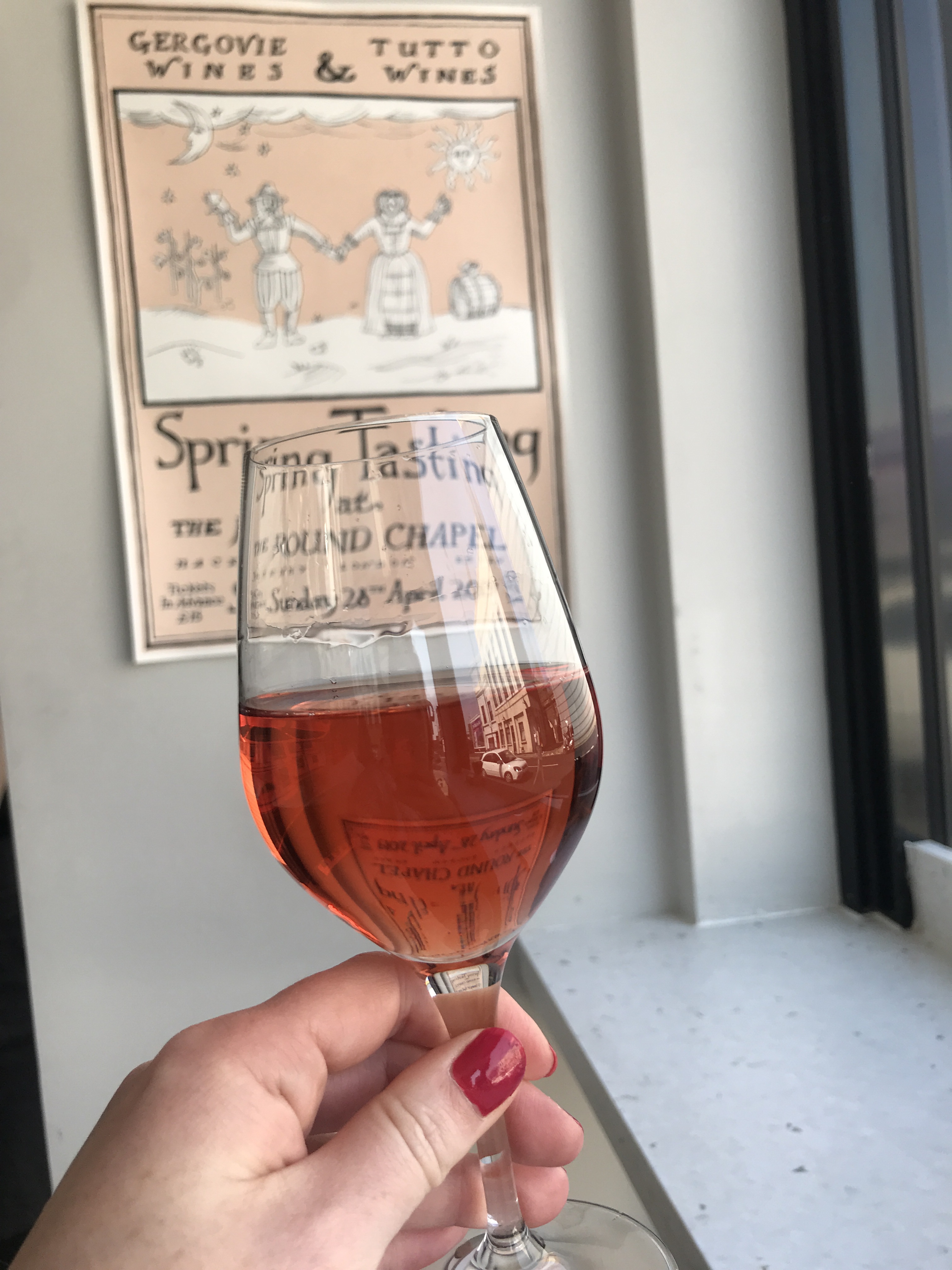 Our first plate was the simplest of salads, mizuna and turnip, scattered with black sesame. Fresh and peppery Japanese mustard leaves with the finest slithers of crisp turnip ever so slightly pickled. It looked like nothing but tasted like spring.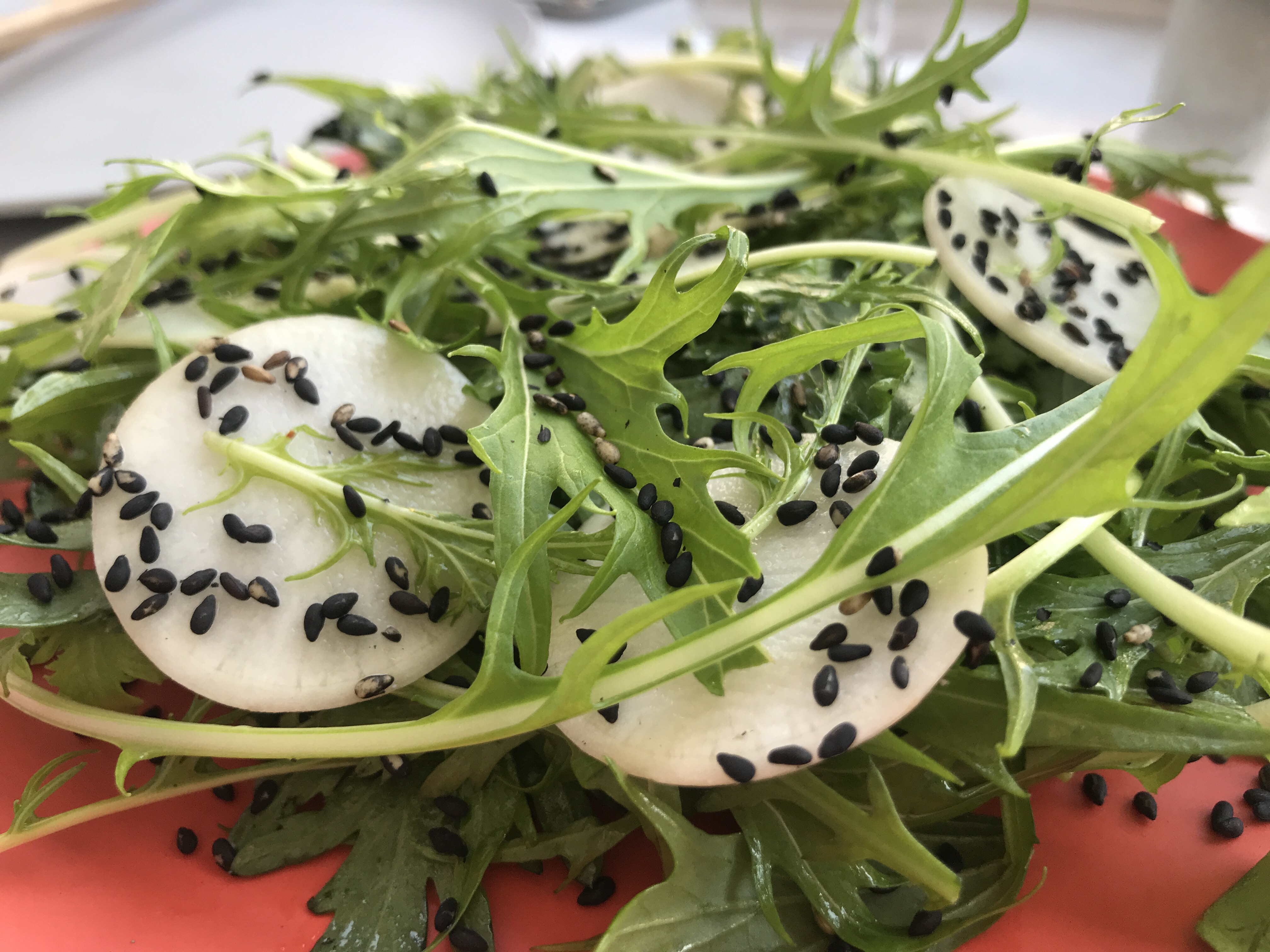 Next came bite sized squares of smoked eel on dainty fried rice cakes. I ate four and I would have happily eaten many, many more. The flavours were sweet, smokey, then sharp and fresh from cucumber. This little mouthful offering every texture required to make it quite simply perfect.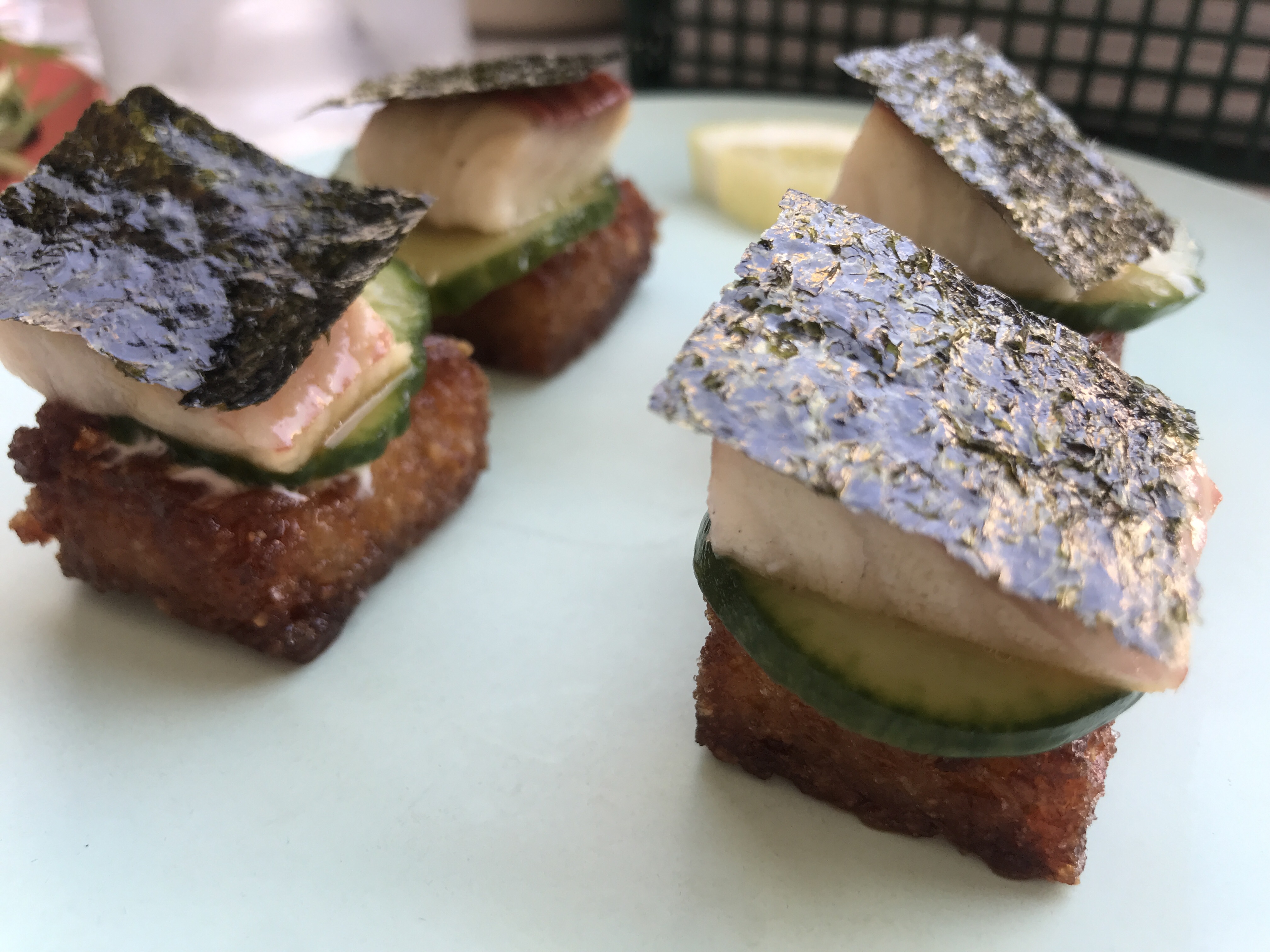 Tenderstem broccoli from the grill was only just cooked and covered in a ferment with kumquat, making it bittersweet.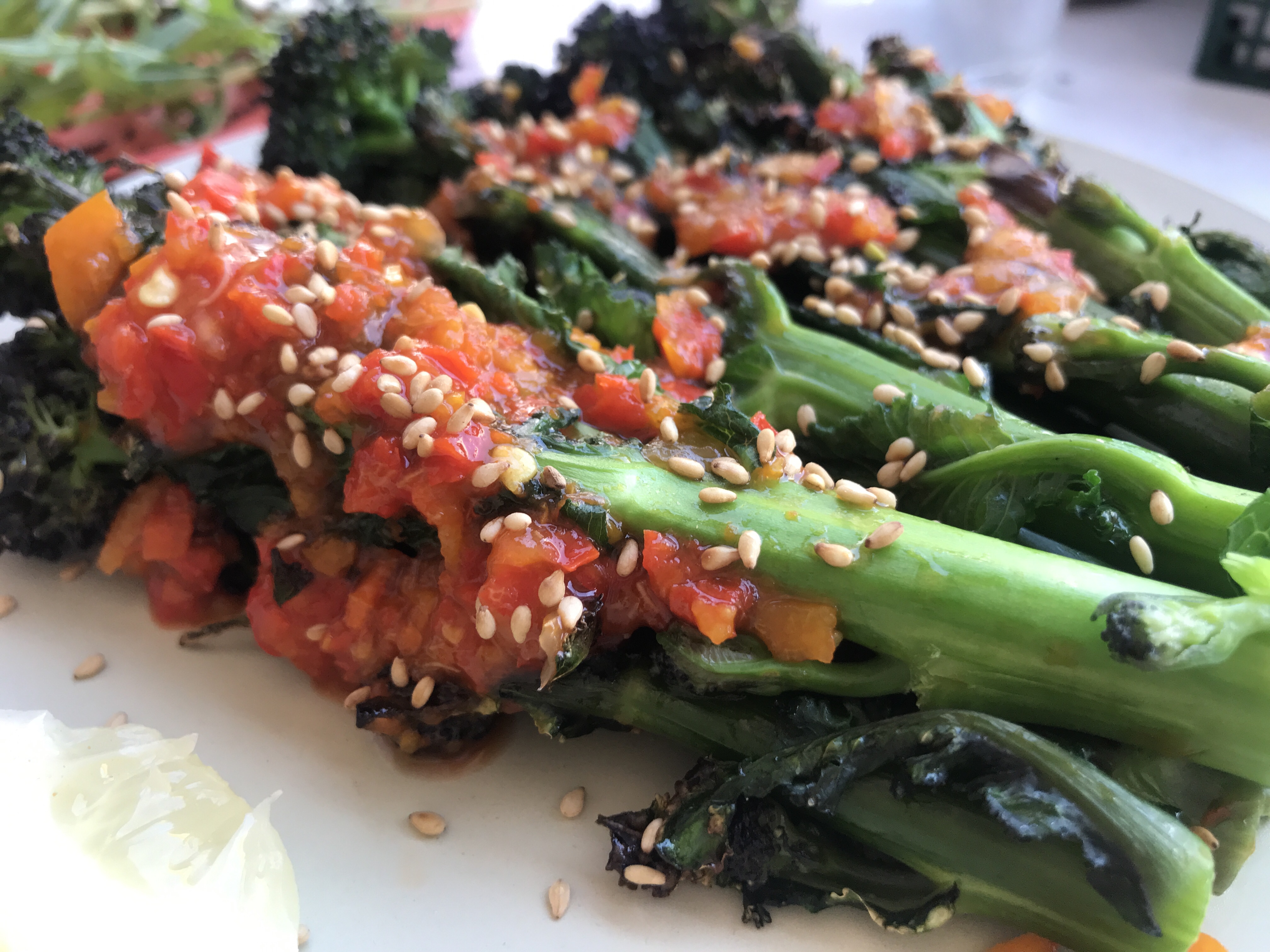 And then the mapo tofu, golden orange hued, crispy skinned and pillowy soft inside. A szechuan dish, by tradition it's served in a bowl of pungent, mouth tingling minced pork. I have no idea how authentic it is and nor do I care, you shouldn't either, because it's a little bowl of pure love.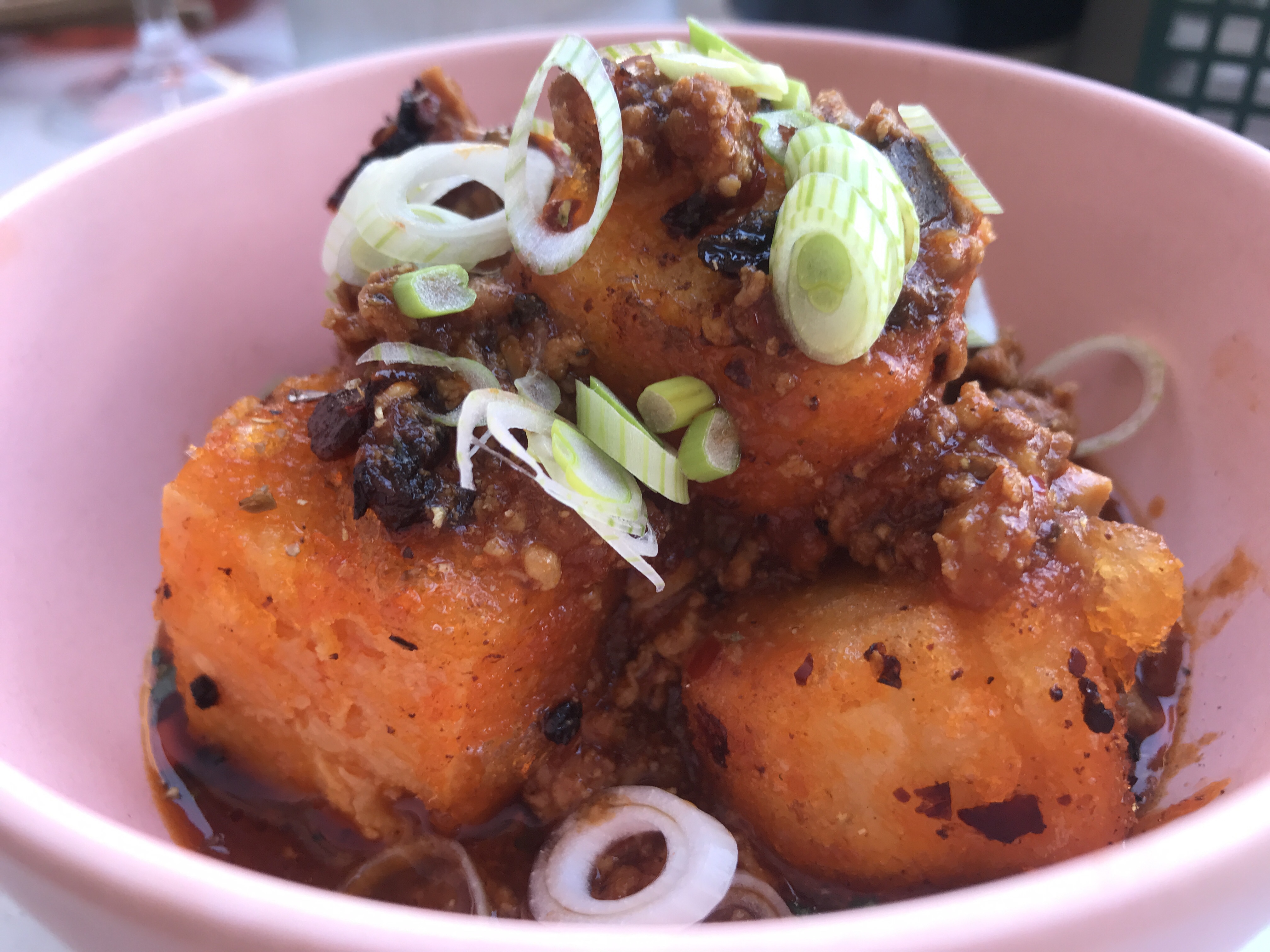 Pork Collar, a cut I don't think I've ever had, looked magnificent. It's pig at its finest, intensely flavoured, marbled throughout and so required a good chew. Parts are soft and melting, the crust caramelised. On top of this is a rich, pungent sauce and peanuts, lots of peanuts. At £15, it's the most expensive item on the menu. The portion was generous for two and it was well worth it.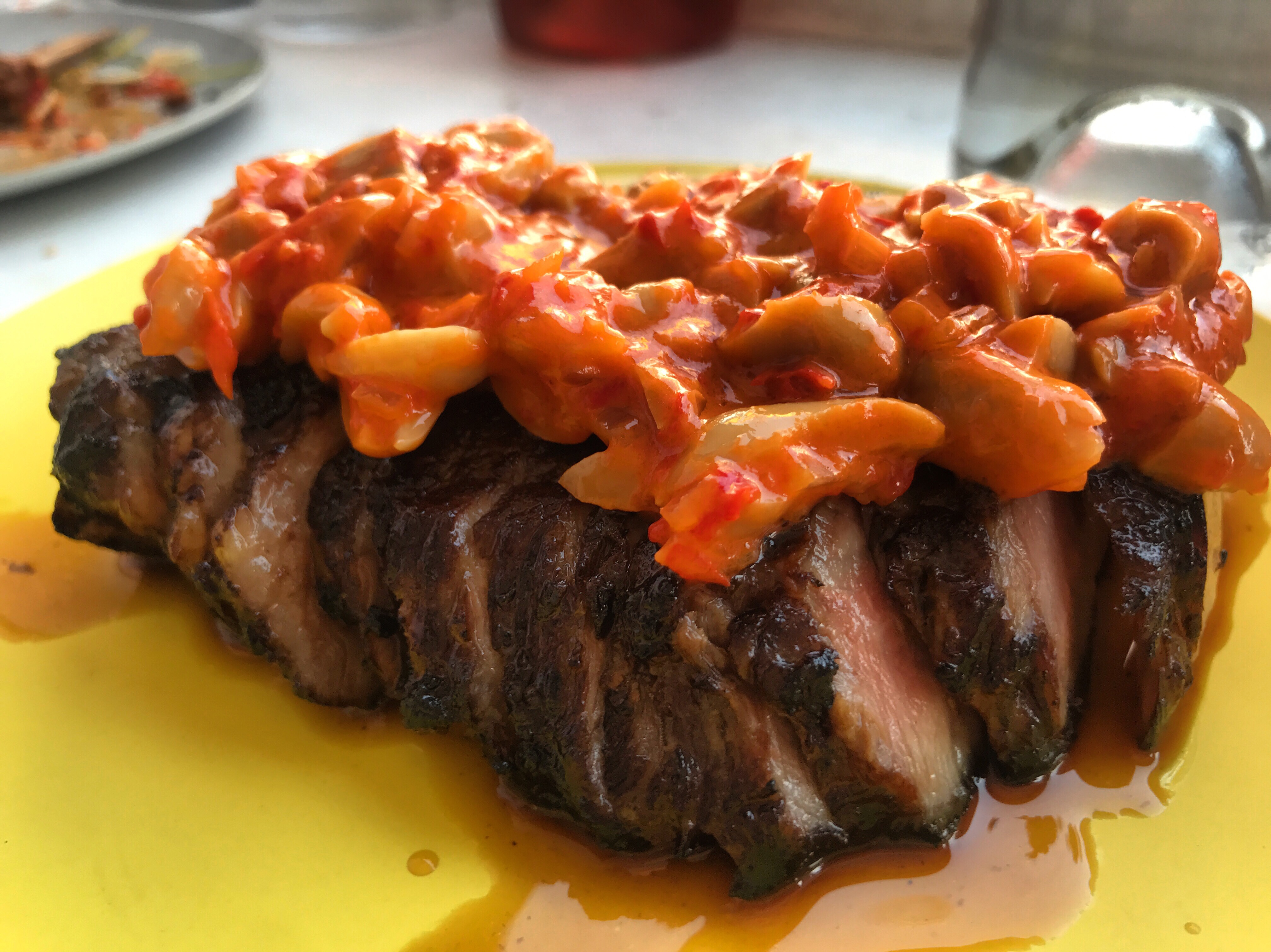 We drink more wine, at a leisurely pace, there is no rush to turf us out into Hackney and so we share the only dessert on the menu, Rhubarb and Milk Ice cream. It reminded me very much of ice cream from the Criterion, an Italian cafe, long gone. It was like eating nostalgia,  strange in a place so clean and modern.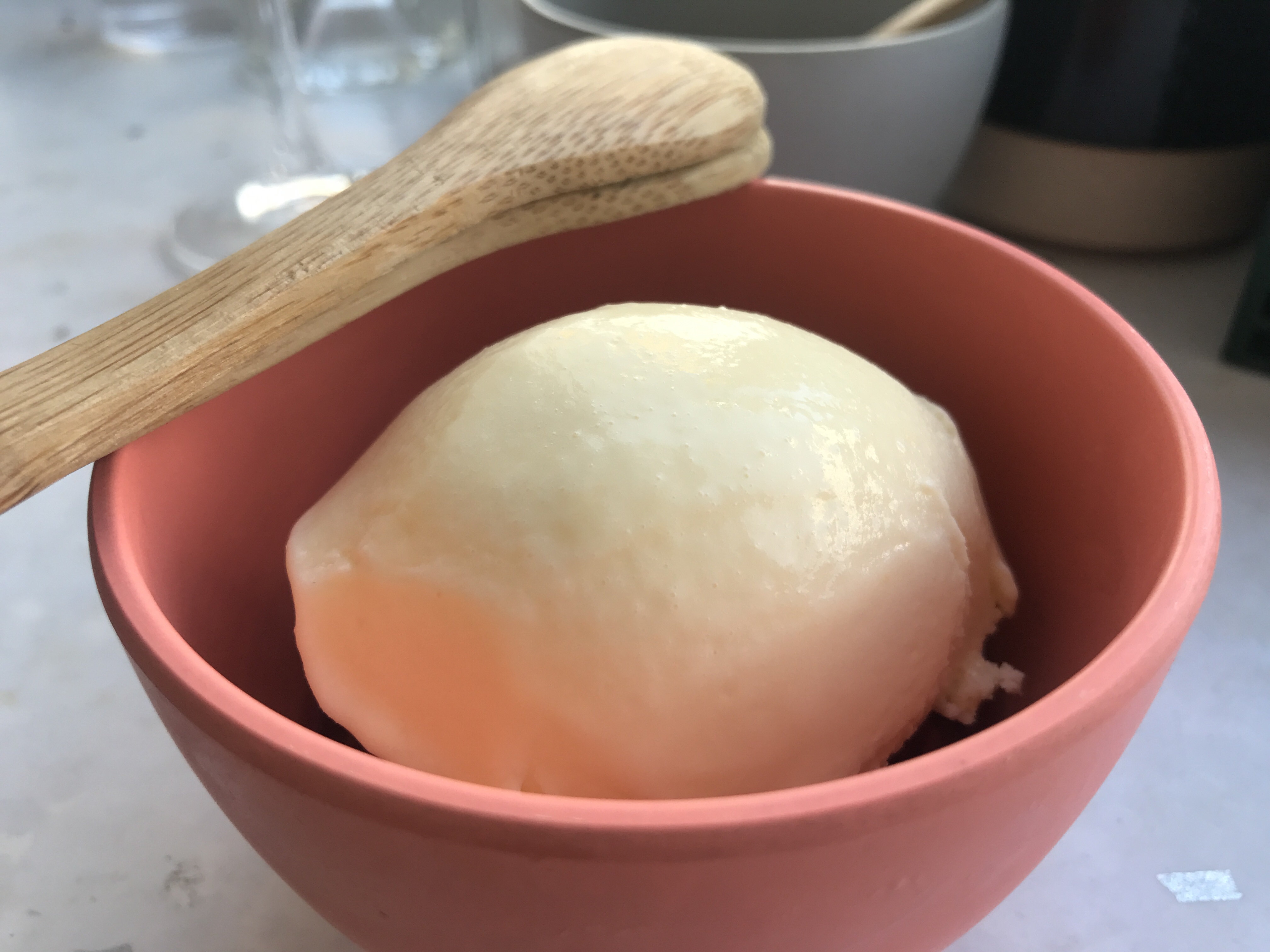 But then again, maybe not, I'm feeling kind of nostalgic for Peg already.
(Visited 422 times, 1 visits today)