Gunpowder has been on my radar for a while and I've even found myself outside their door on a couple of occasion, sadly, when it was shut, which is Sunday and between 3-5 on other days.
I was excited to try, well, everything on the menu and pleased to be eating with someone who wouldn't find my ordering of almost everything, in any way wrong.
As always, we asked for advice from the staff looking after us and, I have to say, both our waiter and waitress were absolutely, bloody amazing. They were friendly and generous with their care and time.
There is a short menu and a changing specials board. You're advised to have three dishes each, so we ordered just that, and had space for dessert.
First to arrive was the venison doughnut which was good but not at all what I expected. There was no doughnut. Instead, a large venison mince meatball, coated in golden, crisp vermicelli and served with a mouth warming sauce.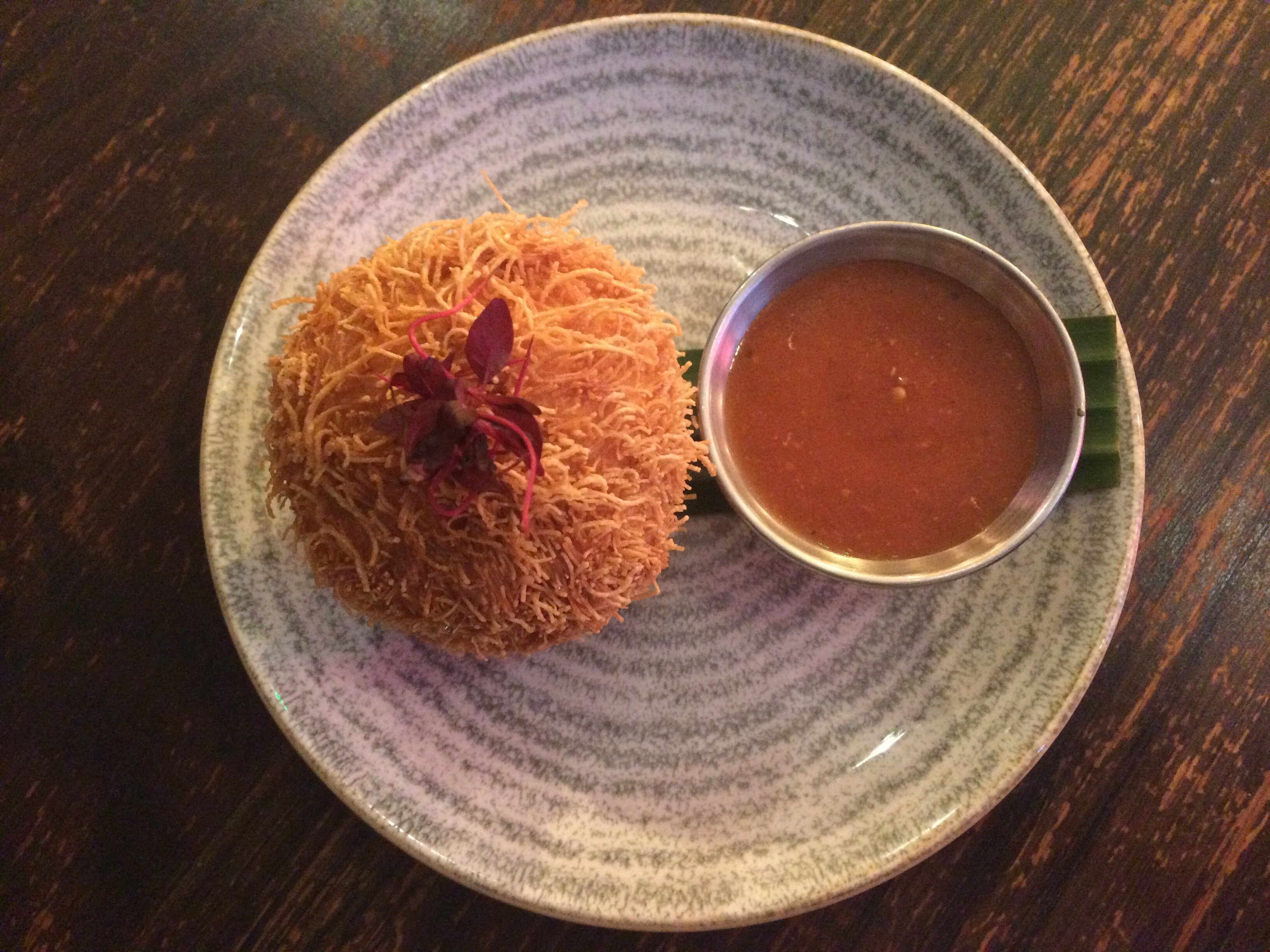 Aloo chaat followed and the black chickpeas were smothered in a rich sweet sauce, the bowl begged to be wiped clean.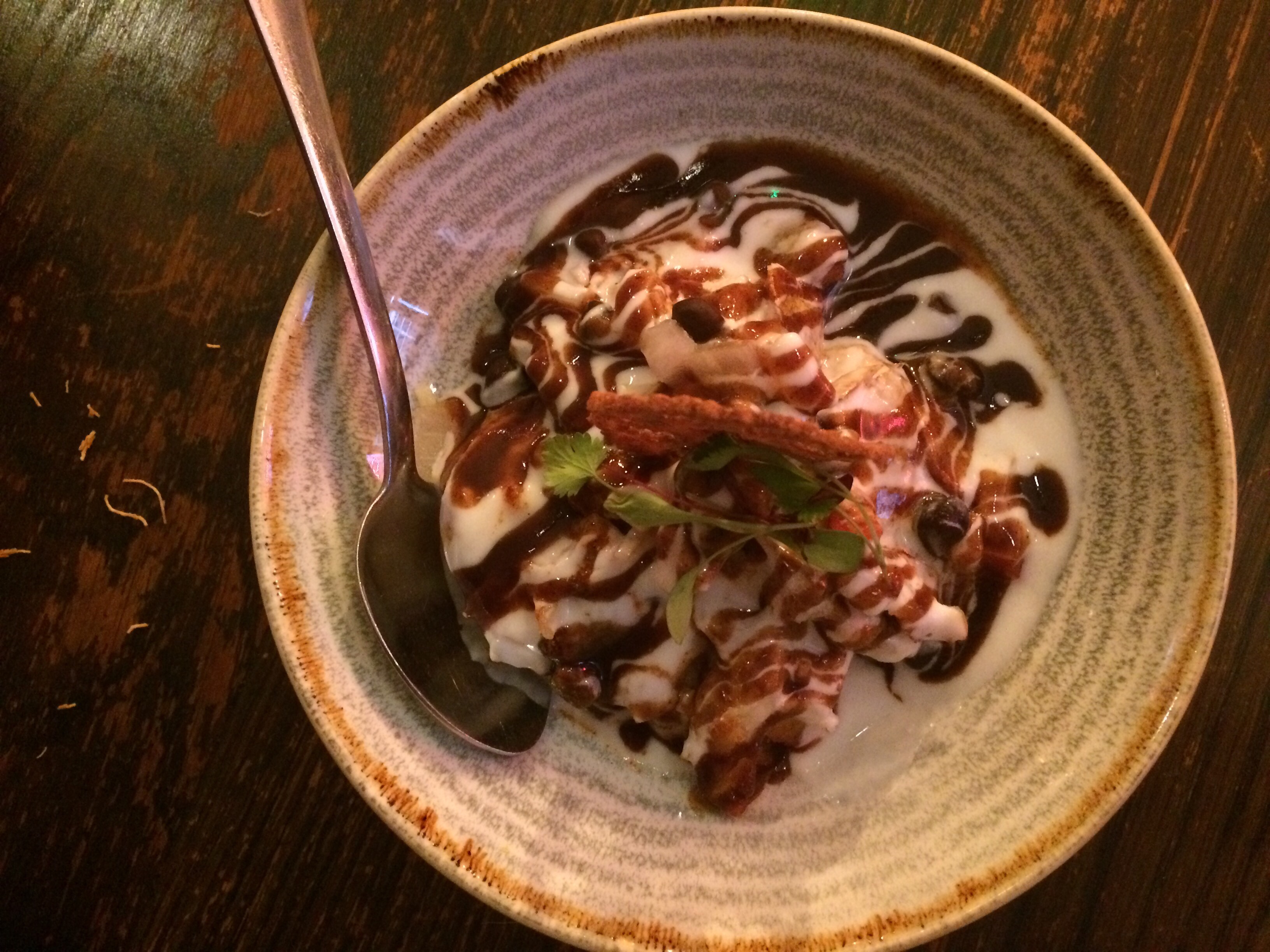 Duck was served tucked inside a soft roti, the beautiful curry flavours drifting off the plate. Its richness offset by the sweet, clean crunch of the carrot pickle.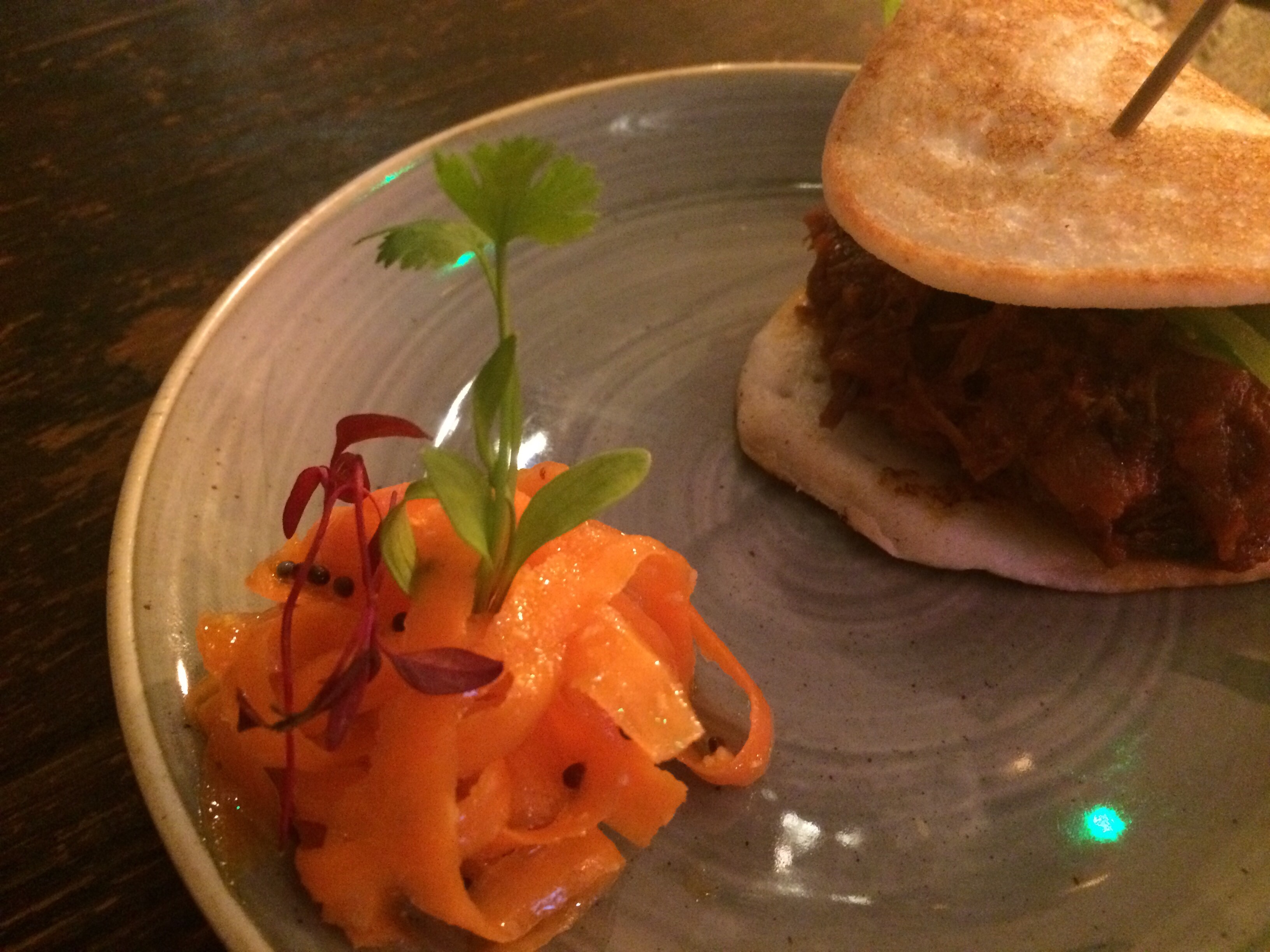 Broccoli was roasted and sat in a spicy, surprisingly hot sauce, retaining its crunch. Gems of pomegranate added a clean, sweet note. Another very good dish.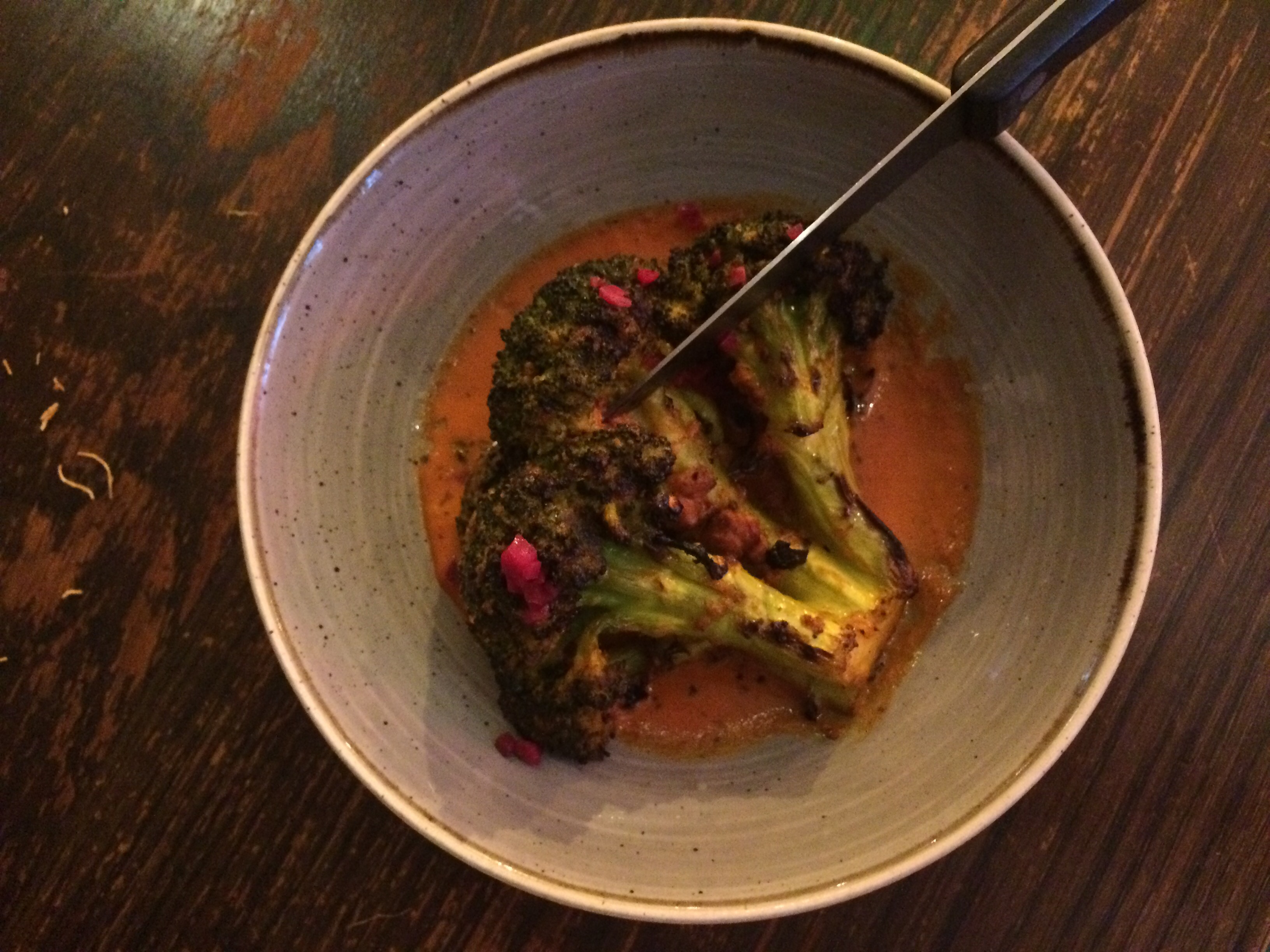 Then, the lamb chops, Oh.My.God. These were magnificent. Heavily spiced, falling of the bone, they demanded to be picked up and eaten with your fingers. Both the pickled red onion and minty yoghurt dip were simple yet perfect companions to this dish. If you go, and you should, you must eat this.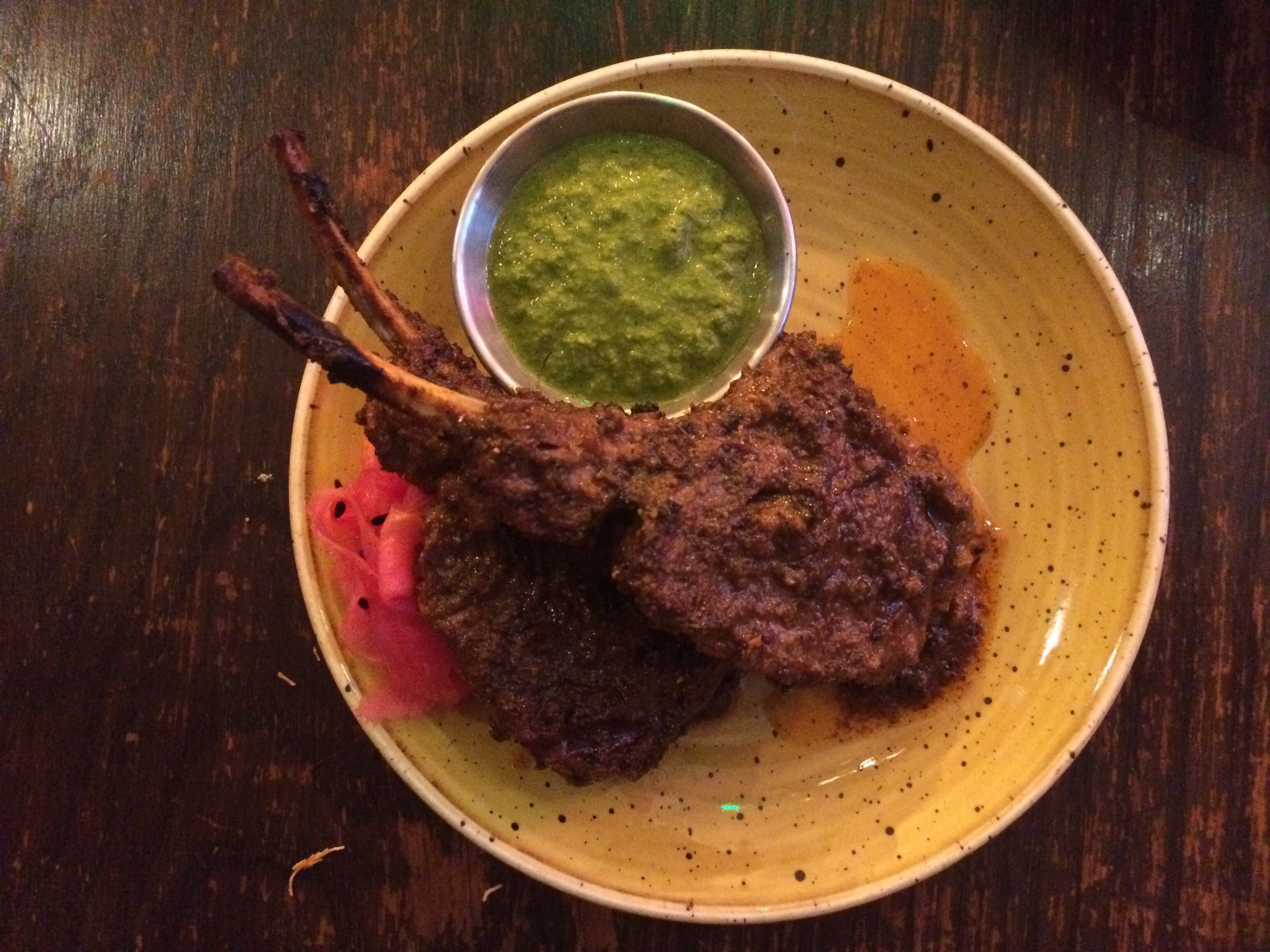 Our final savoury dish was a very good soft shell crab with flavours that reminded me of Thailand.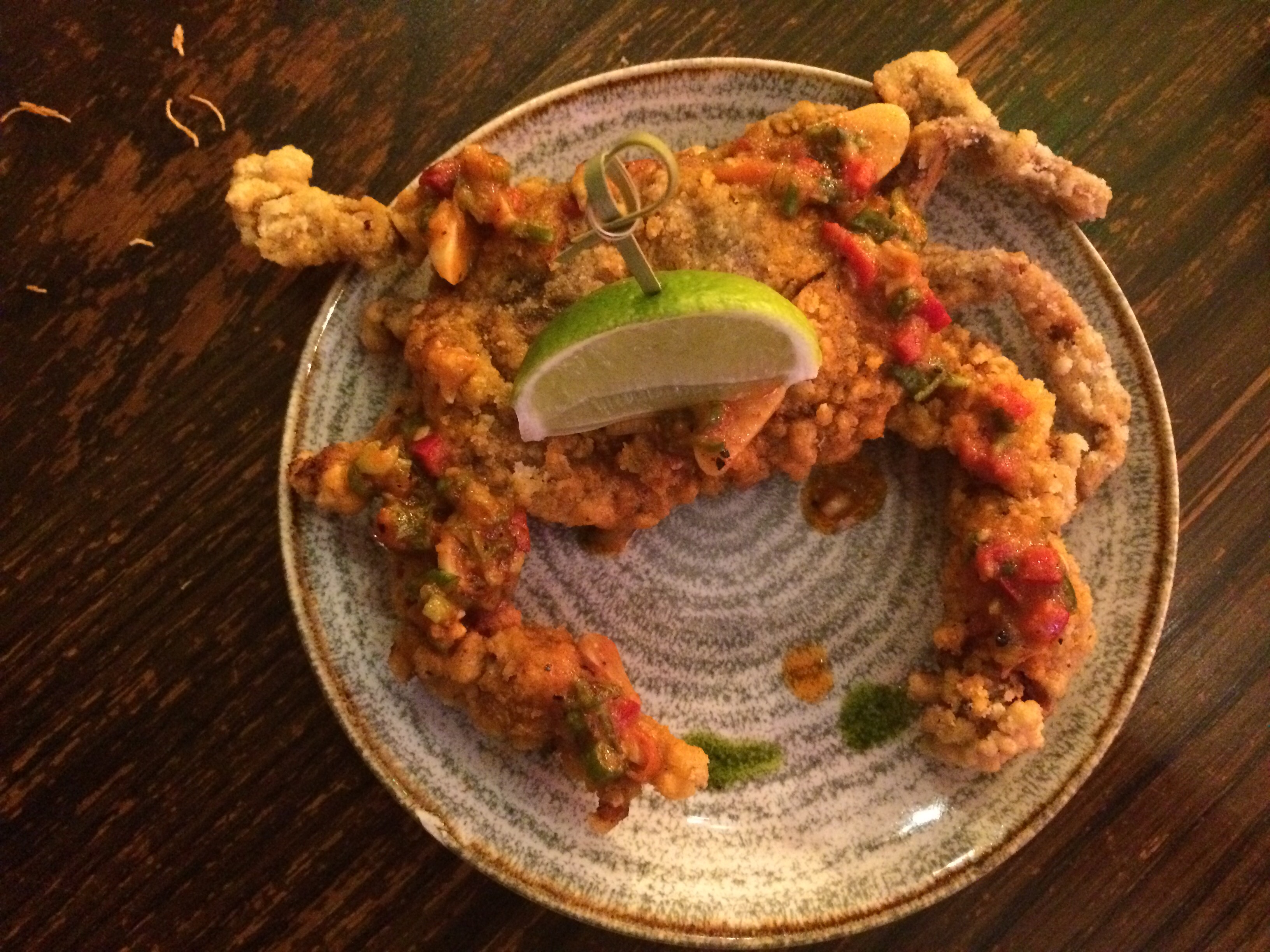 There were two dessert options and we opted for them both. Greedy, I know. The first was old monk rum pudding. A rum soaked sponge with crème anglais and ice cream was much lighter than it looked and not overwhelmed by booze.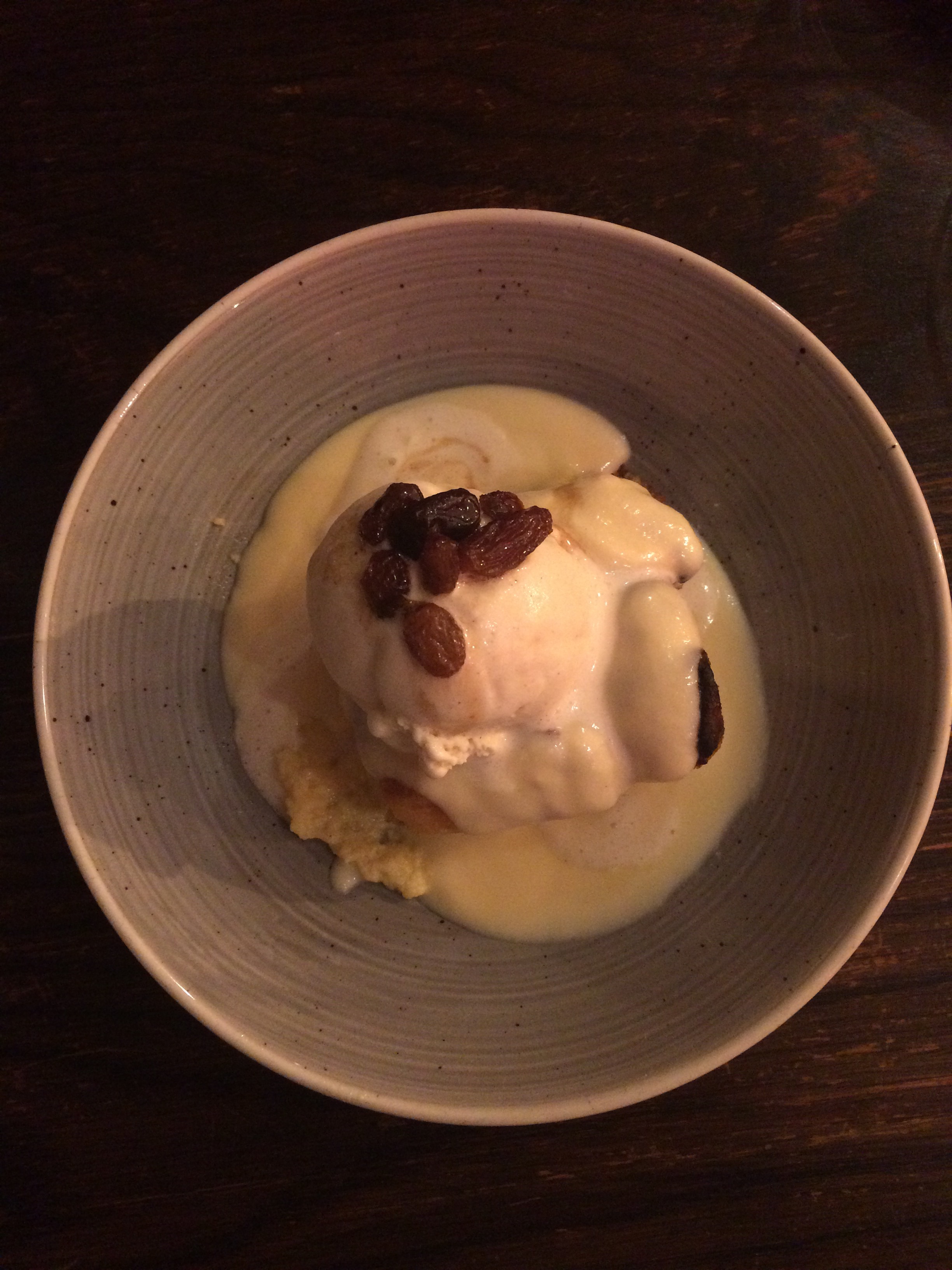 To finish, we had the chocolate cake, topped with passion fruit cream and puff candy. Stunning. The cake was rich and intense, offset by the light, slightly sharp passionfruit cream. Finally, the puff candy was perfect, sweet, with just a hint of sugar before it burns, the chocolate crumb adding another layer of texture.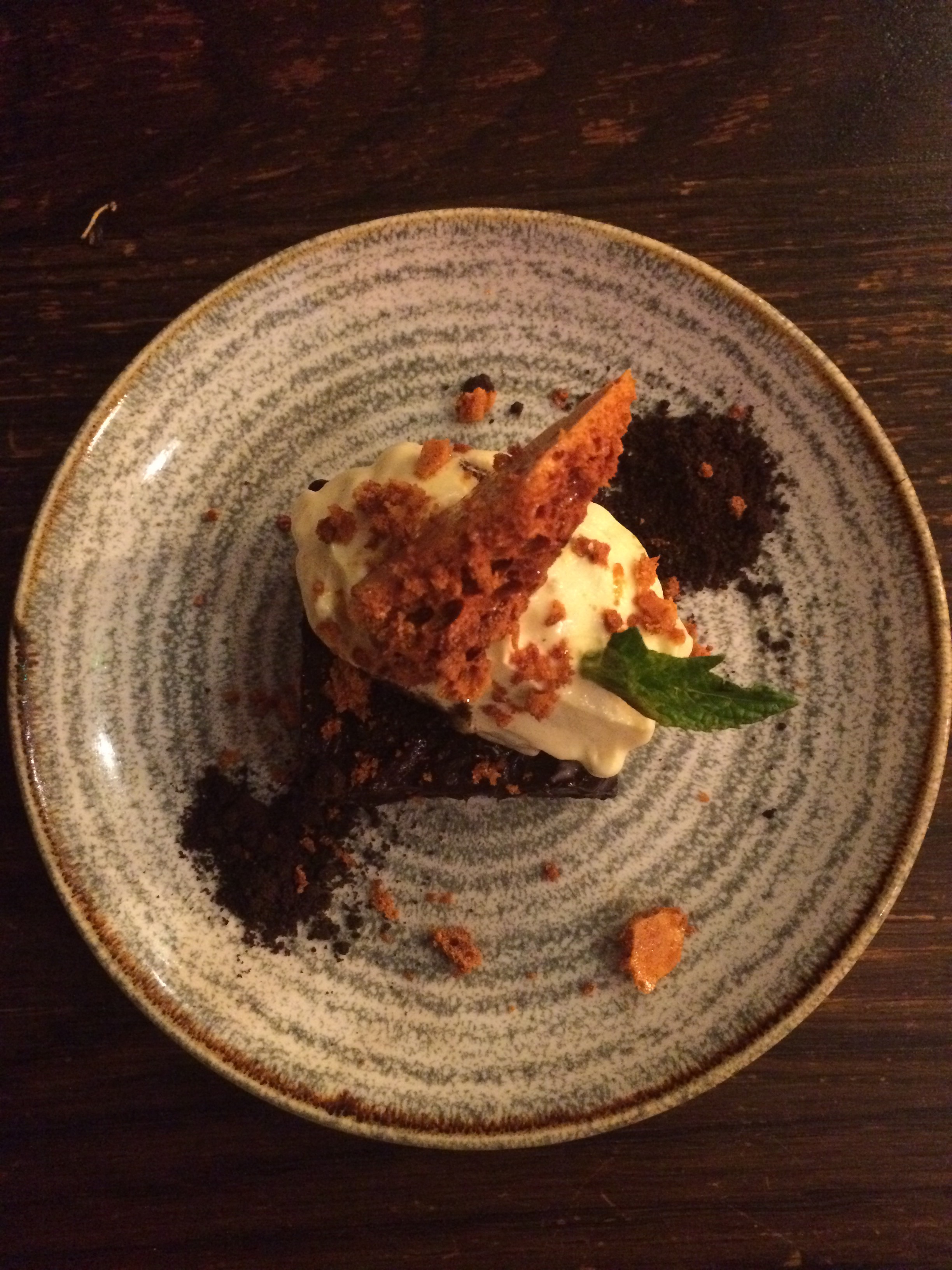 We washed it all down with an very drinkable Malbec and I'm keen to go back again to try the rest of the menu, but I'd go back just for those lamb chops, any day.
(Visited 53 times, 1 visits today)