VIVI IS NOW CLOSED 10th SEPTEMBER 2019
Afternoon tea is such a wonderfully British tradition.  Anna Russell, the 7th Duchess of Bedford, is the lady we should all give thanks to for gifting us with this extra meal.  Anyone who introduces an extra meal is a friend of mine and I like to think Anna and I would have hung out, discussing sandwich fillings amongst other things. Apparently, back in the 1830s,  dinner moved later in the evening to around 8pm, as people were increasingly able to light their houses. Anna complained of 'a sinking feeling' in the late afternoon; let's be honest, that's when we all search for a little sweet treat to get to the end of the work day.  Anyway, back to 1830 something and Anna would ask for a tray of tea and bread and, perhaps, a cheeky little cake to be brought to her room. Over time, she started to invite her gals over to join her and so afternoon tea was born, moving from her private quarters to the drawing room and eventually it spread beyond private houses and into public places.  This was considered one of the few places that women could meet without a chaperone, so I reckon we probably have a lot more than a slice of battenburg and nice cup of earl gray to thank Anna for.
Anyway, back to July 2019 and the super instagrammable, think soft, pink velvet seating and showers of orchids, Vivi restaurant in London's newly refurbished CentrePoint.  
Here, on a Saturday afternoon, eight food mad bloggers from Love Pop Ups London gather to indulge in Vivi's afternoon tea.  We are seated on a big round table in the middle of the room, menus are handed out and then we are left to decide if we are having tea with or without champagne, as if that's even a question.  Service is quite slow, despite there being a lot of staff on the floor. We order our tea, I opt for Silver Needle, to try something new and wait. When the afternoon tea arrives, the table is loaded with food, each one of us getting our own cake stand, ensuring there is no fighting over the last scone.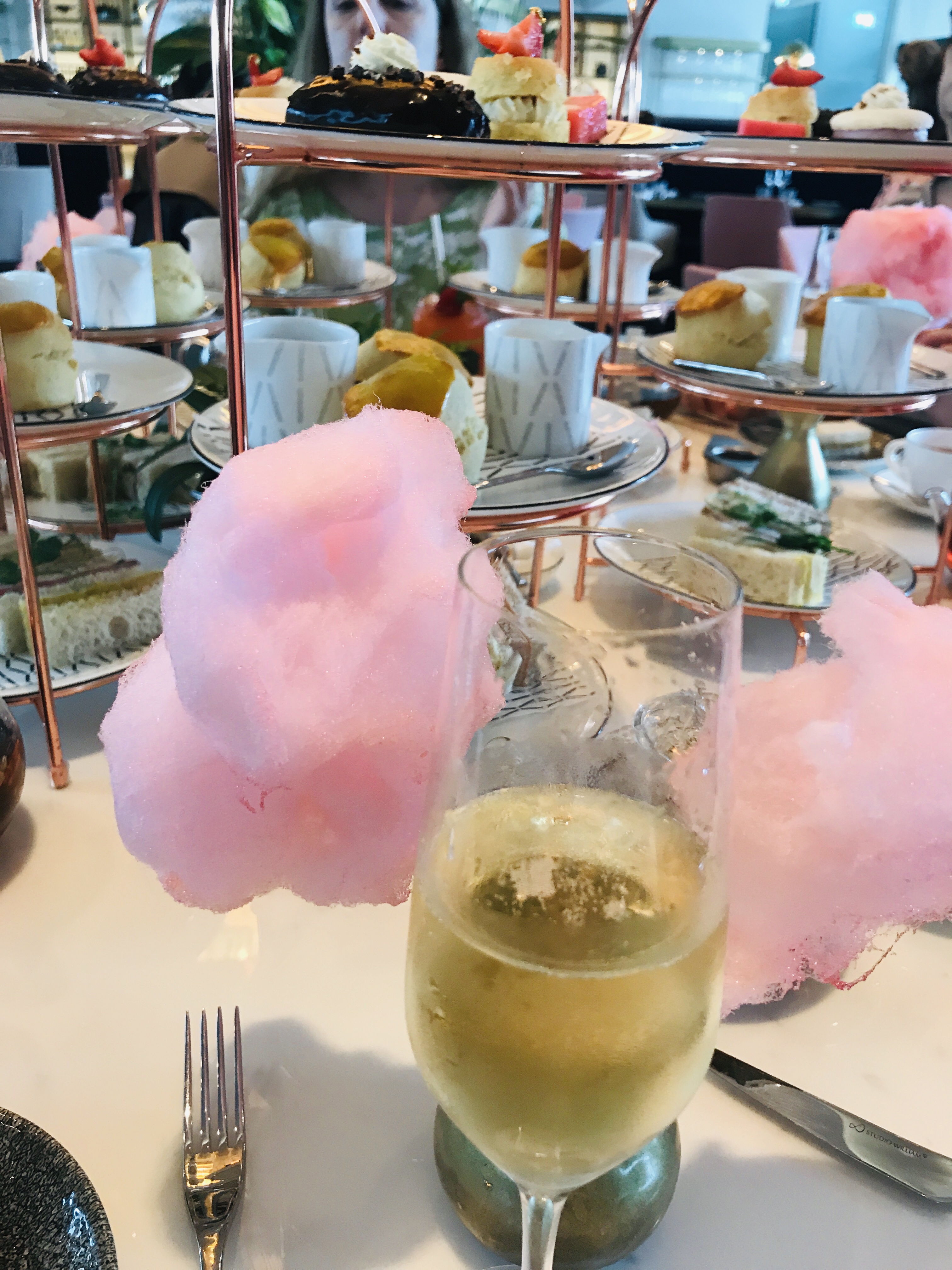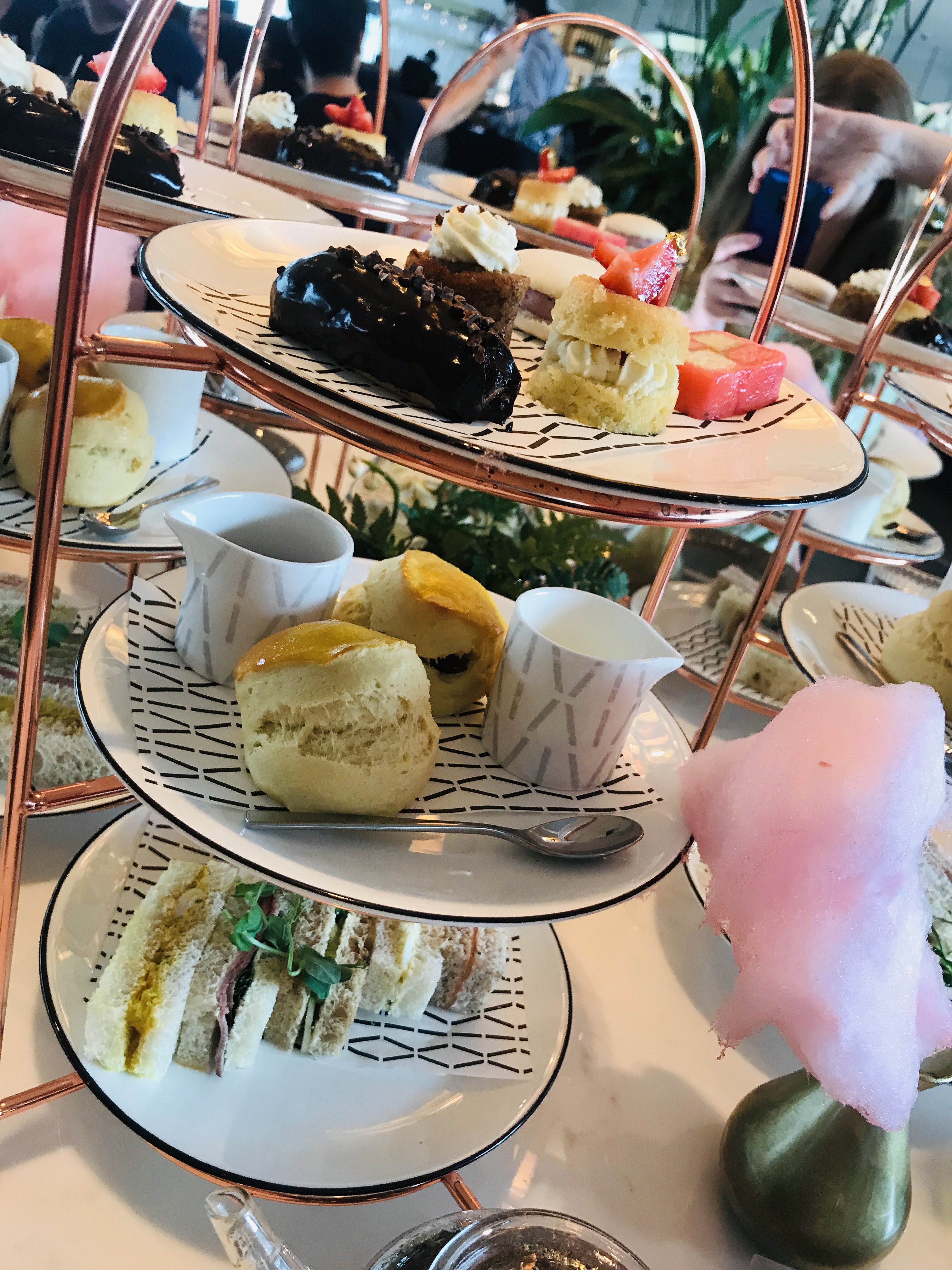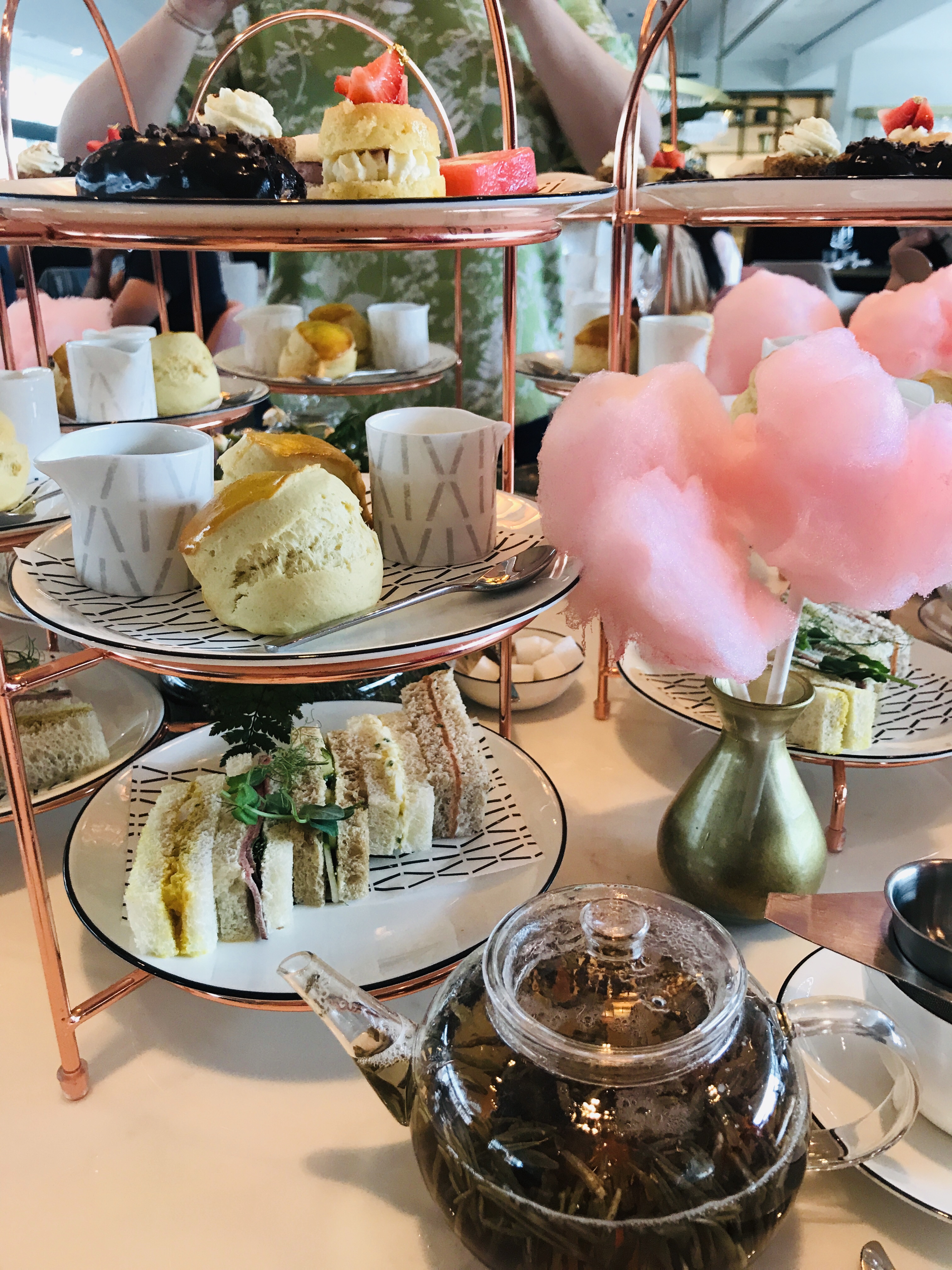 There is some confusion, as nothing on the stand matches the menu we have but that's because we have the wrong menu. 
Menus swapped, and much snapping of pictures, we start to eat.  I like to work my way up from the bottom. The bottom plate has a selection of finger sandwiches, comprising coronation chicken, which I love, smoked salmon and cream cheese, cucumber and dill, because it's not afternoon tea without this, egg mayonnaise and roast beef.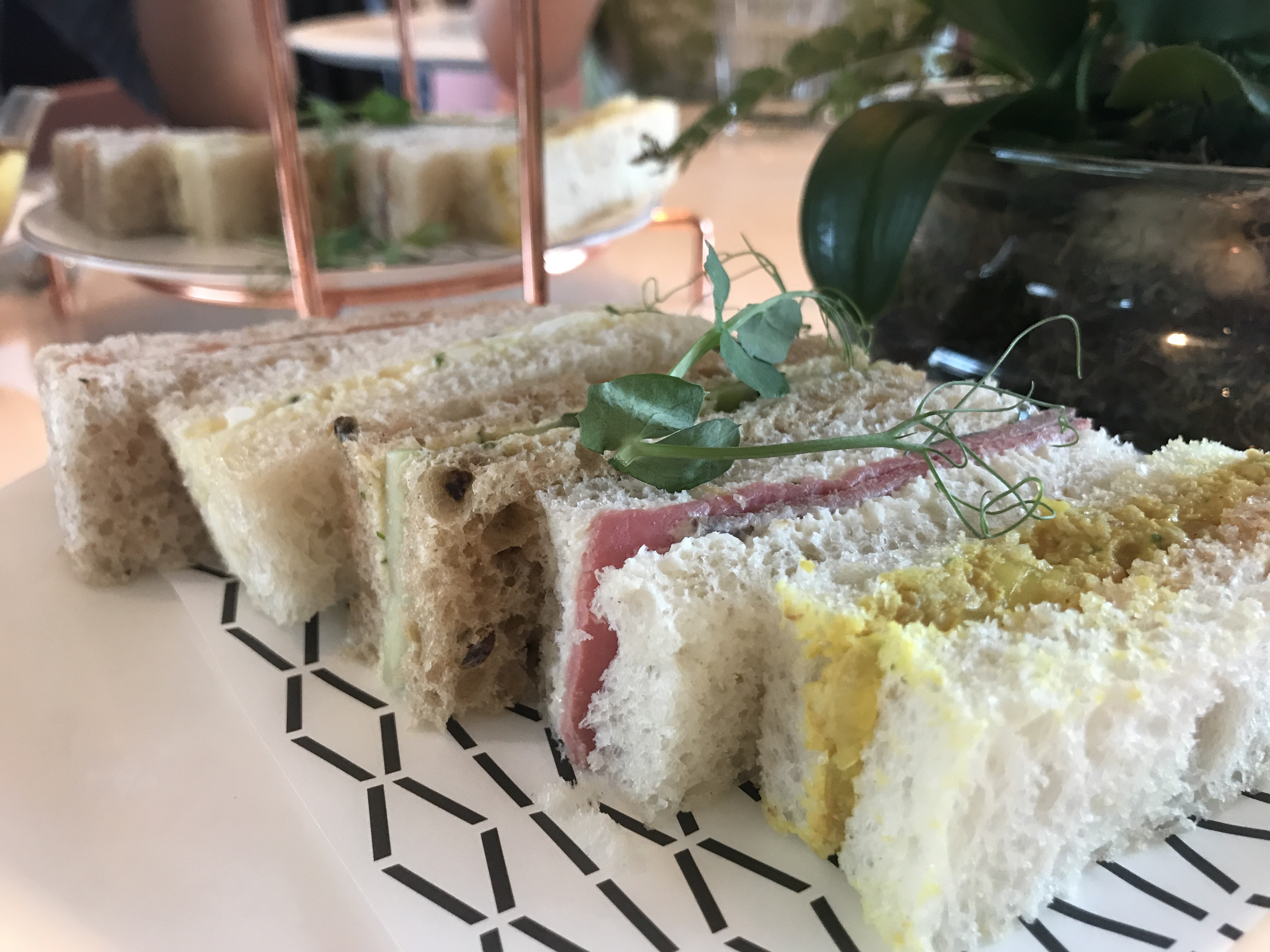 Having not eaten any lunch, or come to think of it breakfast, I wolfed these down before moving on to what I, personally, think is the best part of afternoon tea, the scones. Can we just take a moment to appreciate the gloss on these. One plain and one fruit, both very good, very light.  I would have liked a little more sultanas in my fruit one, but that's my only complaint.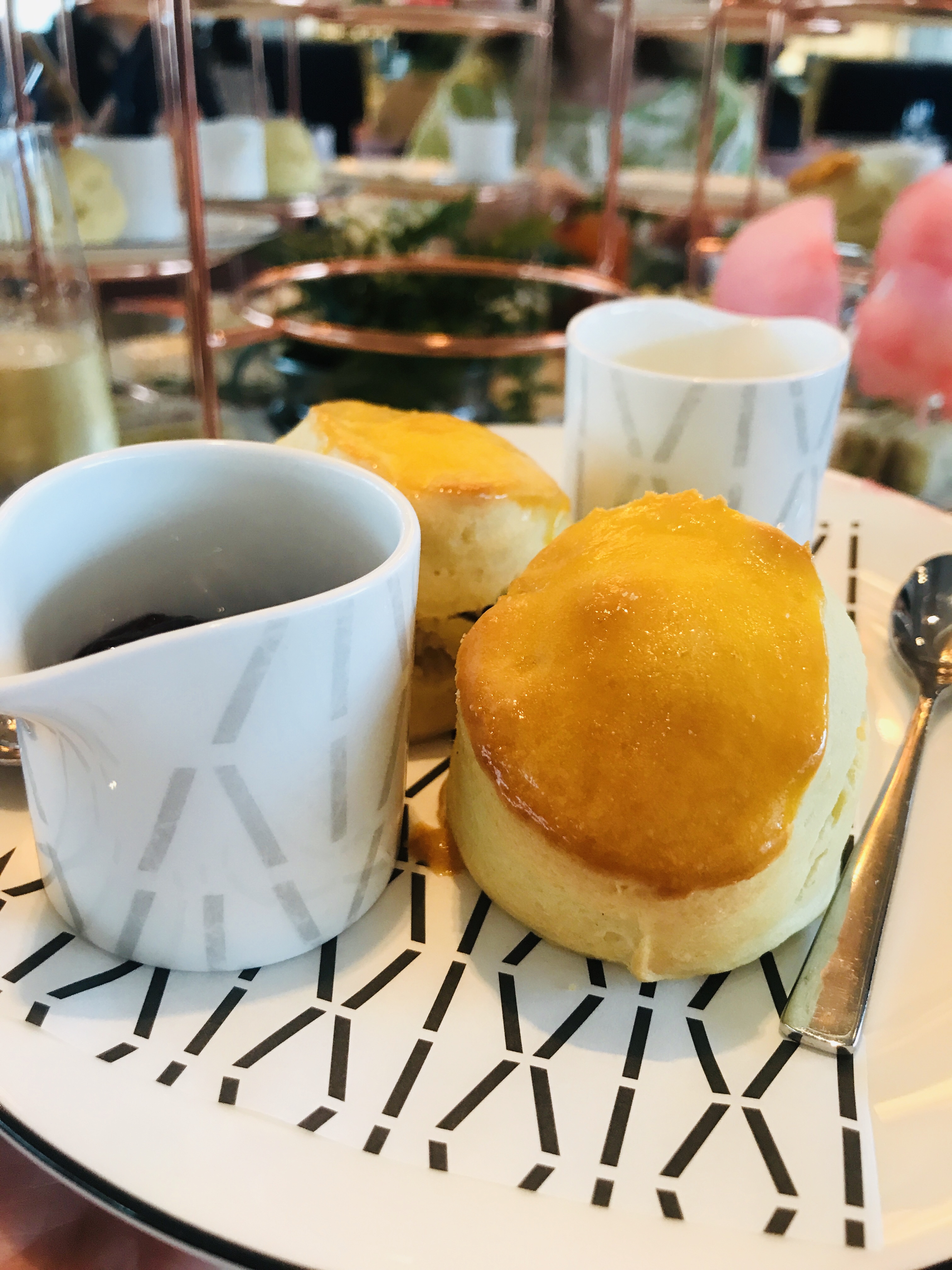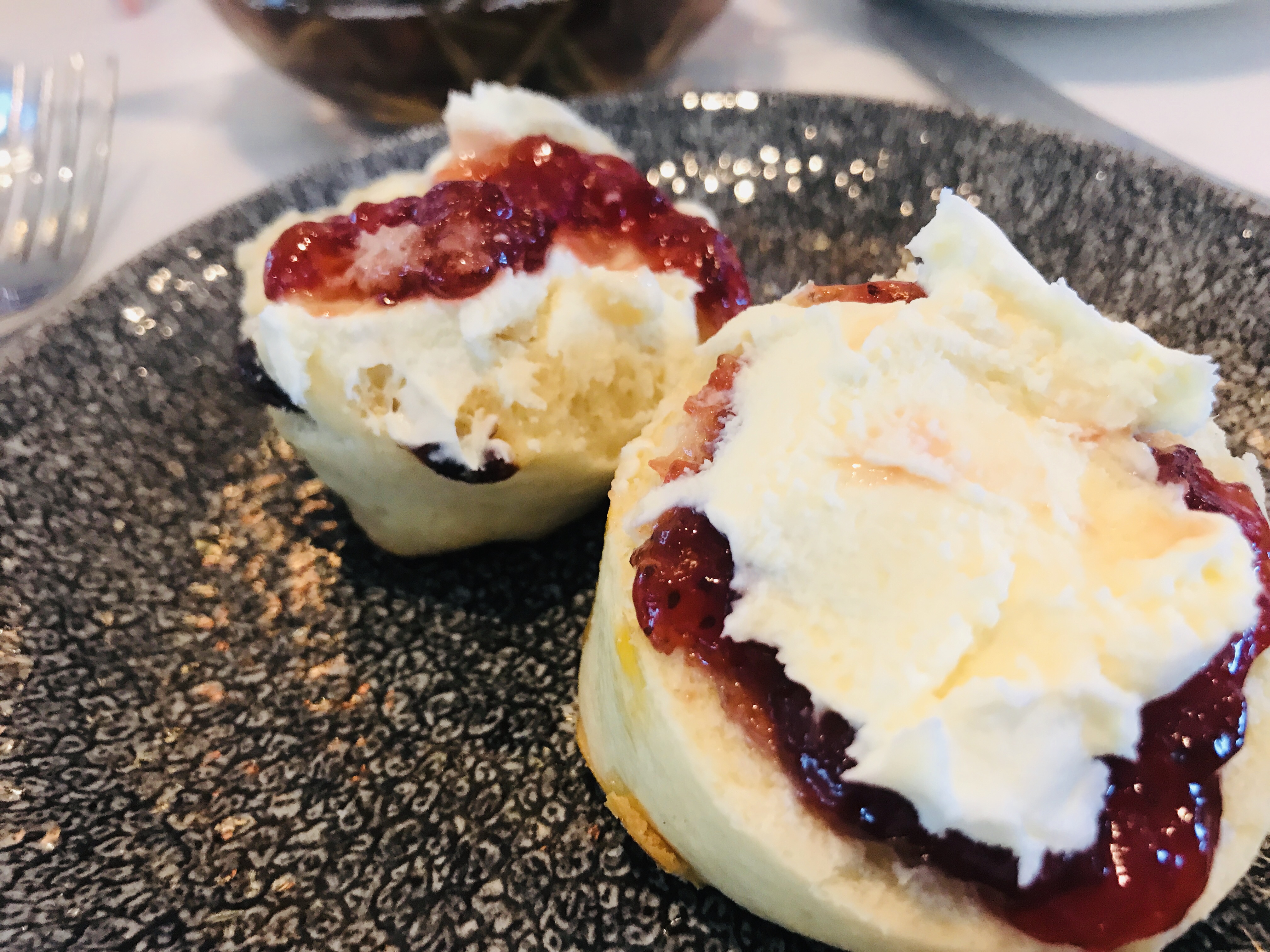 The candyfloss on the table is gorgeous for great pictures but by the time we had finished taking them,  it was a bit bedraggled.
During the sitting, our teapots are topped up with more hot water, so we have no shortage of tea.  I am ready to approach the top tier, the final plate. I start with my favourite carrot cake, it's very heavy, a little too dense for me.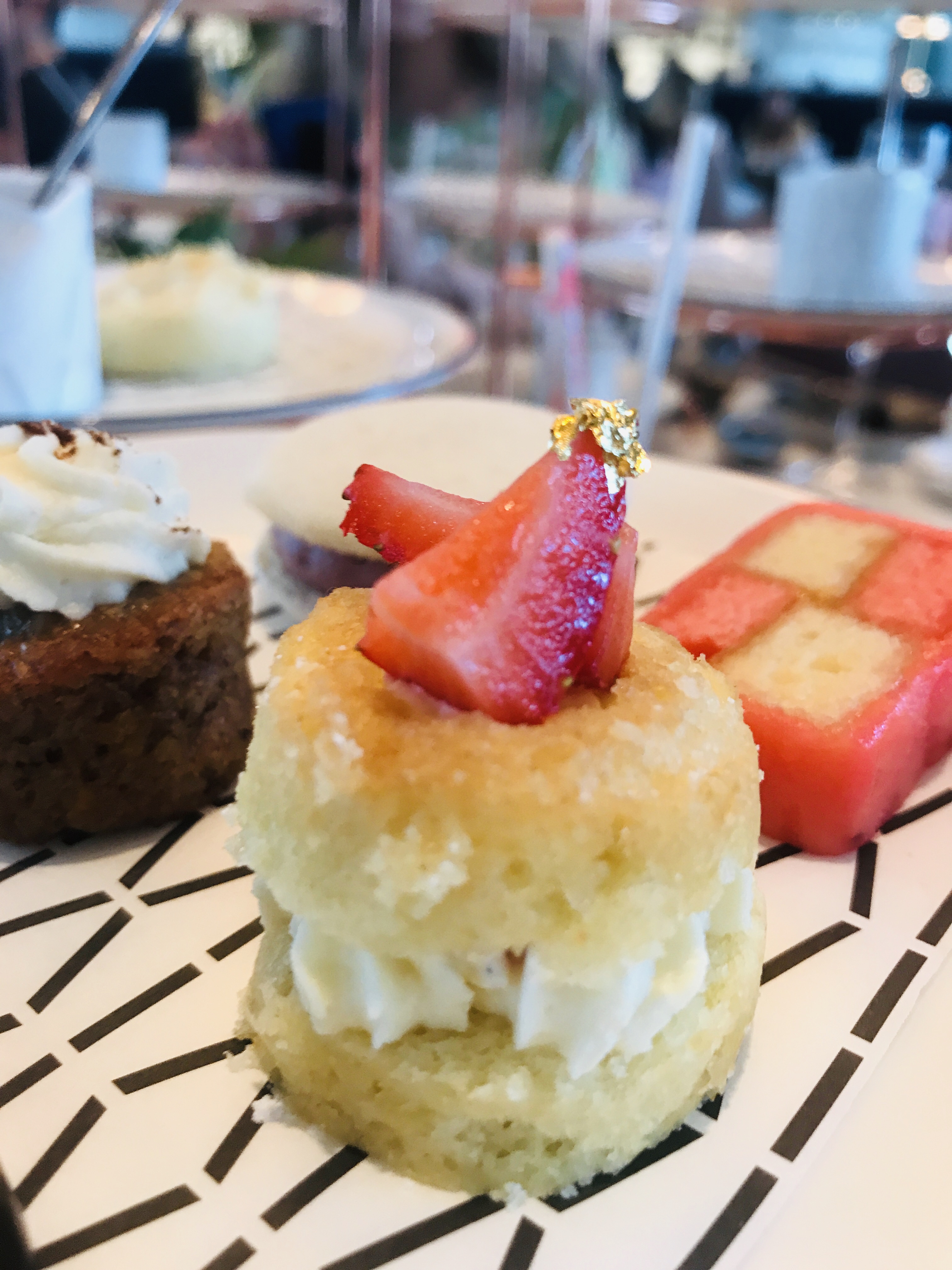 The Victoria sponge is much better, light and fluffy with just the right amount of jam and cream.
By now, I'm like a naughty child taking just a bite of everything to try it, all for you, so I can report back fully.  The Battenberg, is moist and sticky, instantly taking me back to Saturday afternoons at my Gran's.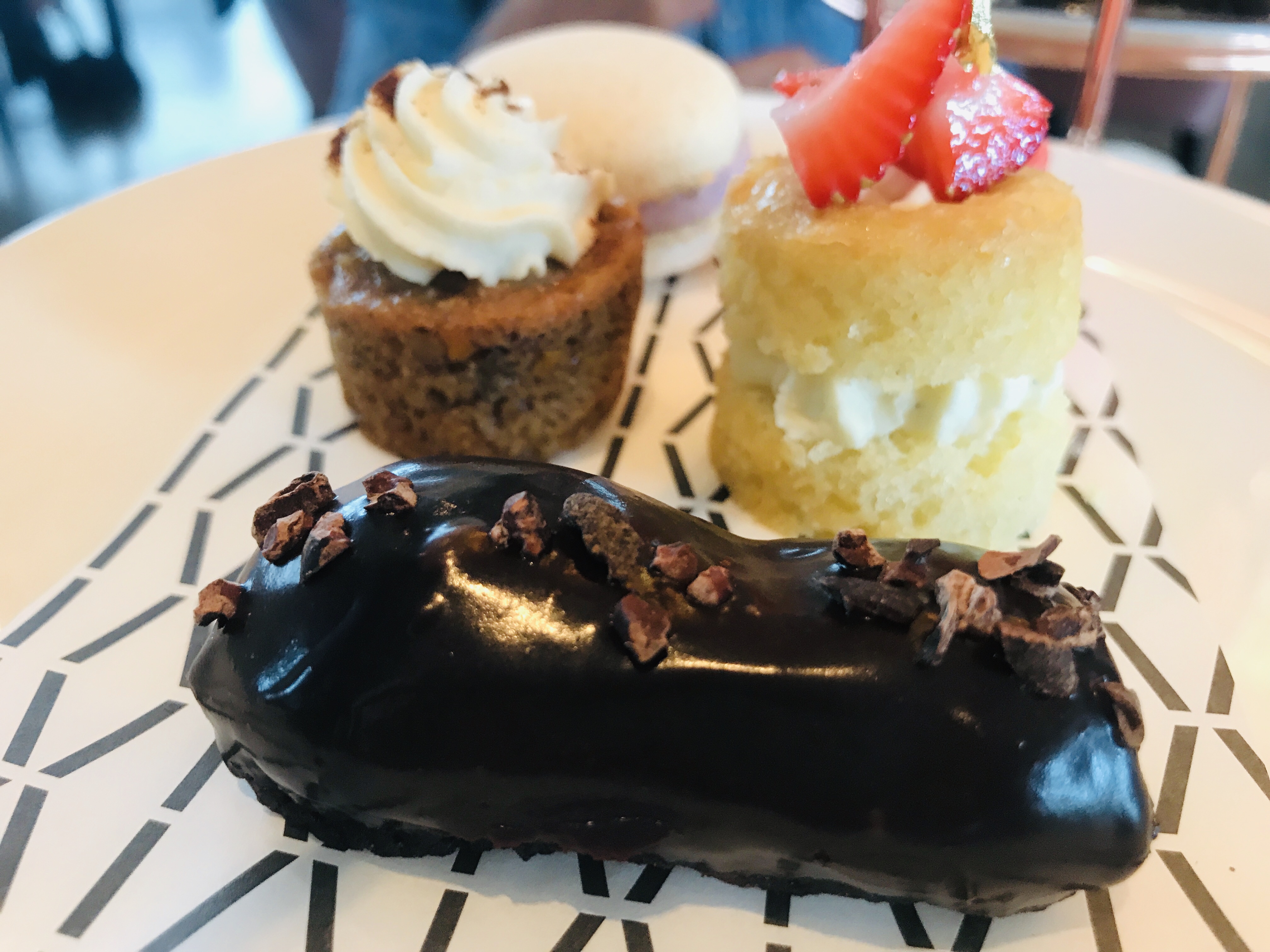 A blackberry macaroon, is chewy and soft.
Finally, and dear reader I really did have to force this bite in,  a chocolate eclair, extremely messy and with the chocolate cream inside sending me into a sugar high.
At £29.50 for the traditional afternoon tea and £39 with a glass of champagne, it's very reasonably priced.  It's quite noisy, when we arrived there was a DJ on, which makes it hard to chat across a big table. Service is friendly, just a little on the slow side. This seems to be a common complaint from others who have visited at different times which is crazy when there are so many staff.  
I was a guest of Vivi restaurant, thanks to LPUP for the invite.
All words, opinions and images are my own and remain the trademark of http://www.sofoodie.co.uk.
(Visited 107 times, 1 visits today)