On a hot, sunny day there are two things I want to do – be near to the water, whether that is a river, beach, stream and fire up the barbeque. So, when I got the chance to try the new Skuna BBQ boats, on what turned out to be an absolutely bloody scorcher of a day, I grabbed it with both hands.
We met at Skuna Boat HQ in Canary Wharf and, at this point, realised that coordinating what we were all bringing would have been really smart. So a word of advice, if you decide to book, and you should, it's really fun, it's a great idea to plan ahead to make sure you have everything you need and not too much of any one thing. Skuna can provide you with paper plates, cutlery and ice for not very much at all, but bear in mind that you only get basic BBQ utensils so,if you plan on cutting anything, you might want a sharp knife.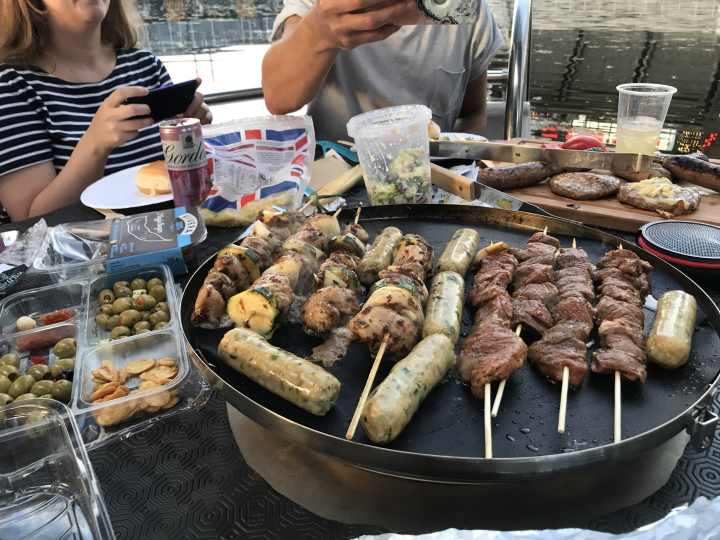 After a very quick briefing, we set off for 90 minutes on the water. It's worth deciding who is going to be captain before you head off as they do have to remain teetotal. Also, while we had plenty of space, there were eight of us, it would be hard to swap once you are off.
At first glance, we were worried that the BBQ would be too small but, actually, it was more than big enough and we had no problems cooking everything we had on it. All of the BBQs use a non stick grill mat, making it easy not to burn things. We all brought a selection of different things and, I have to say, that my Body Coach Lamb Kebabs were very well received. Jo also brought some burgers and sausages that were gifted from Wild and Game which were really delicious. I loved the wild boar and grouse sausages.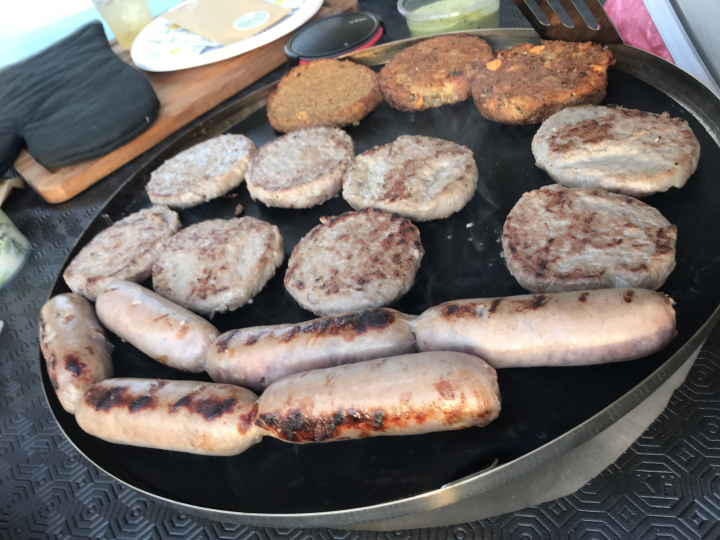 It was really lovely floating around in the basin, listening to some tunes (they provide a speaker) and watching the sun set. Because of the size of the boats, which come with parasols for rain or shine days, you are quite limited to how far you can go, so while 90 minutes might not sound like long, it was the ideal amount of time.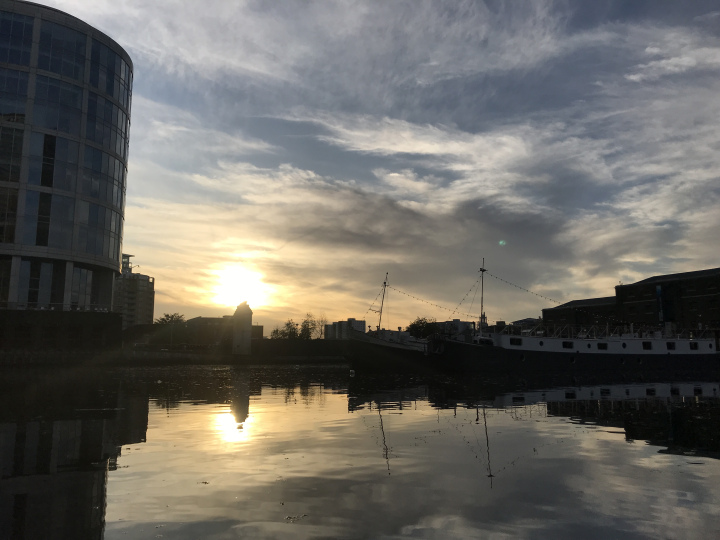 This would be a great activity for a gang of friends who want to catch up, without the noise or distractions of a bar. It would also make for a pretty impressive date night, if on the pricey side. The boats start at £150 per 90 minutes and go to £250 at peak times. So for two it's not cheap but for a group of ten I think it's really good value and something really different to do which is perfect for these lazy summer nights.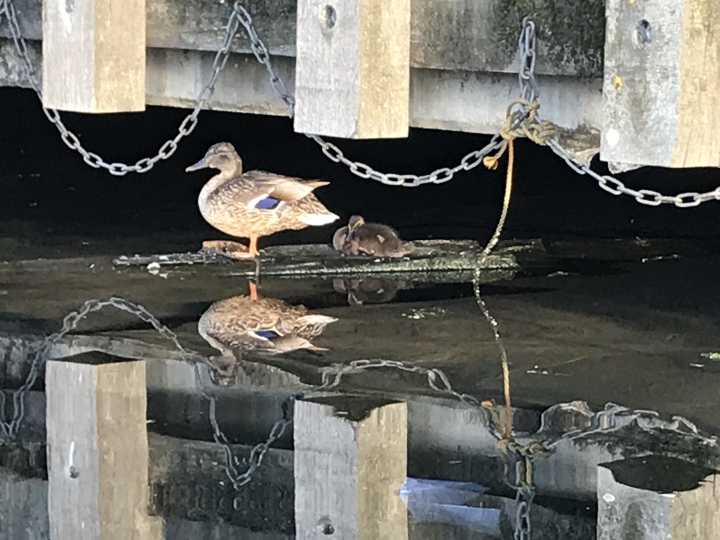 I was a guest of Skuna Boats, thanks to LPUP for the invite.
All words, opinions and images are my own and remain the trademark of http://www.sofoodie.co.uk.
(Visited 294 times, 1 visits today)