If you are someone who enjoys suspense, let me tell you right now,this is not the review for you. It would be impossible for me not to tell you immediately that I adore Brat. I love the space, I love the service, the wine and, of course, the food, and those potatoes, but more of those later.
Just a week or so ago, Brat was the proud recipient of a coveted Michelin star, so it's probably near impossible to get a table,  never mind the famed Turbot that the restaurant is named for.
Brat is the first solo venture from Tomas Parry previously of the much lauded Kitty Fisher's and is somewhat hidden above Smoking Goat. Follow the stairs and you shall be rewarded. When we visited, pre star,  we waited to be seated while listening to a young woman  in front of us talk very loudly about a recent father and very prominent London chef who had come on to her; note to all chefs –  if you are going to play away, at least pick someone you can rely on to be discrete.
From the back of the sunlit, wood panelled dining room, we could see the action. We arrived at 2.30 but, alas, this was already too late to sample the famed Brat  which was already sold out. Troopers that we are,  we soldiered on, unlike the couple who came in near the end of our meal and walked back out when told this news. Fools, I tell you, fools.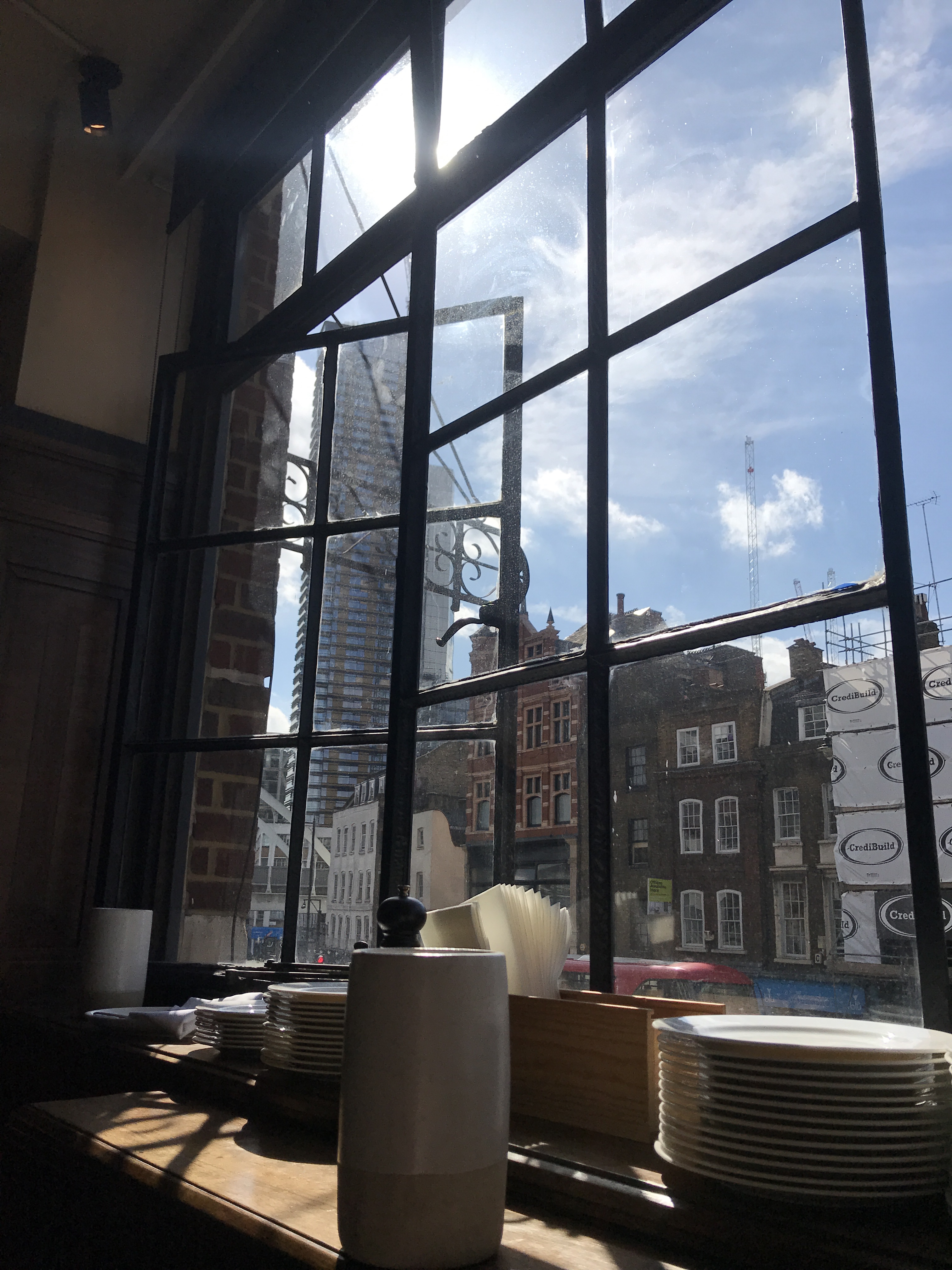 We started with the smoked Cod's roe, served on buttered toast soldiers, the butter slick on the plate. The roe was light, smokey sweet. It crowned the butter-drenched, chewy, caramelised sourdough triumphantly.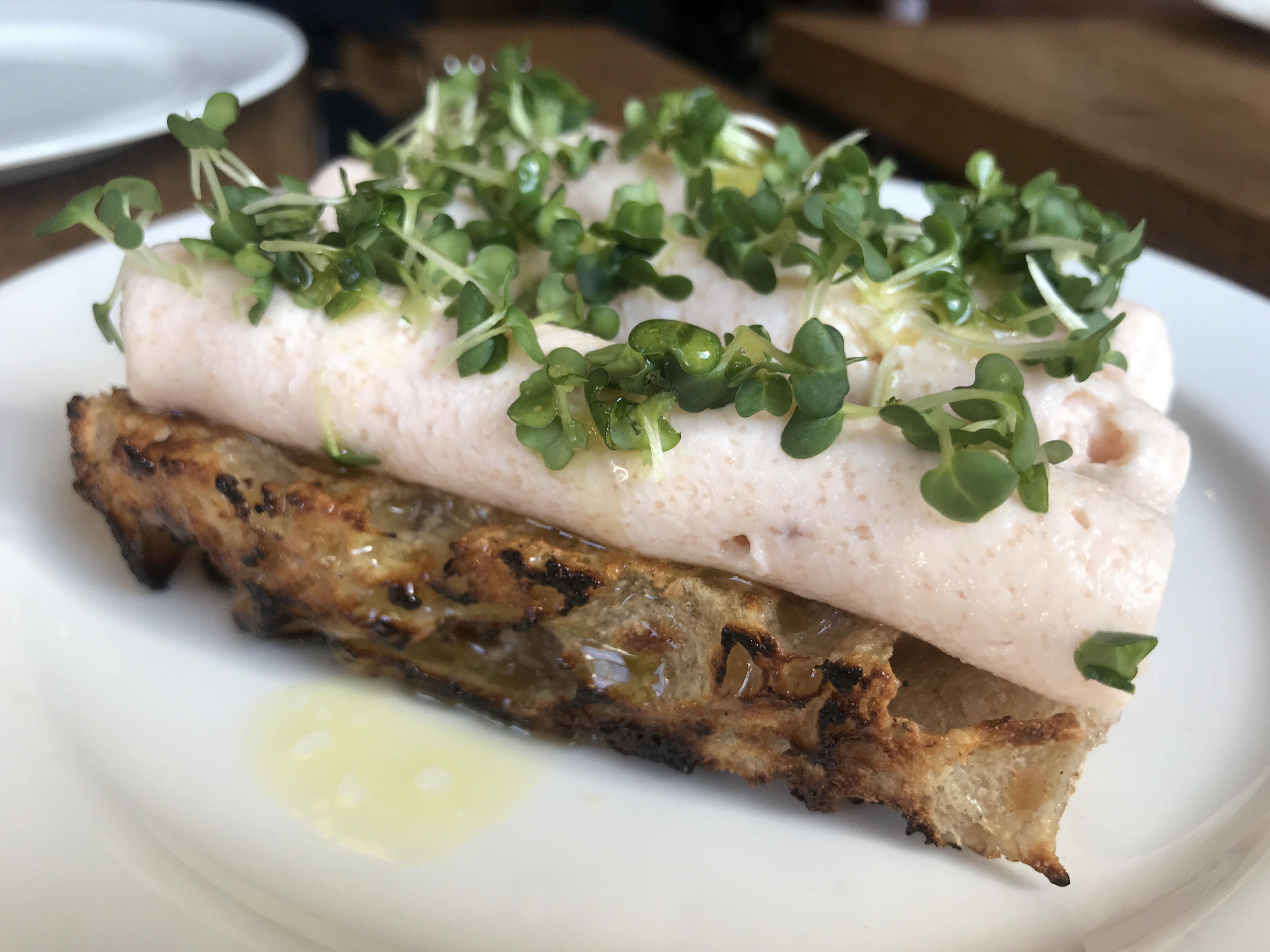 Grilled velvet crab was good, but I'm lazy and this tiny little thing didn't balance out in effort versus reward for me.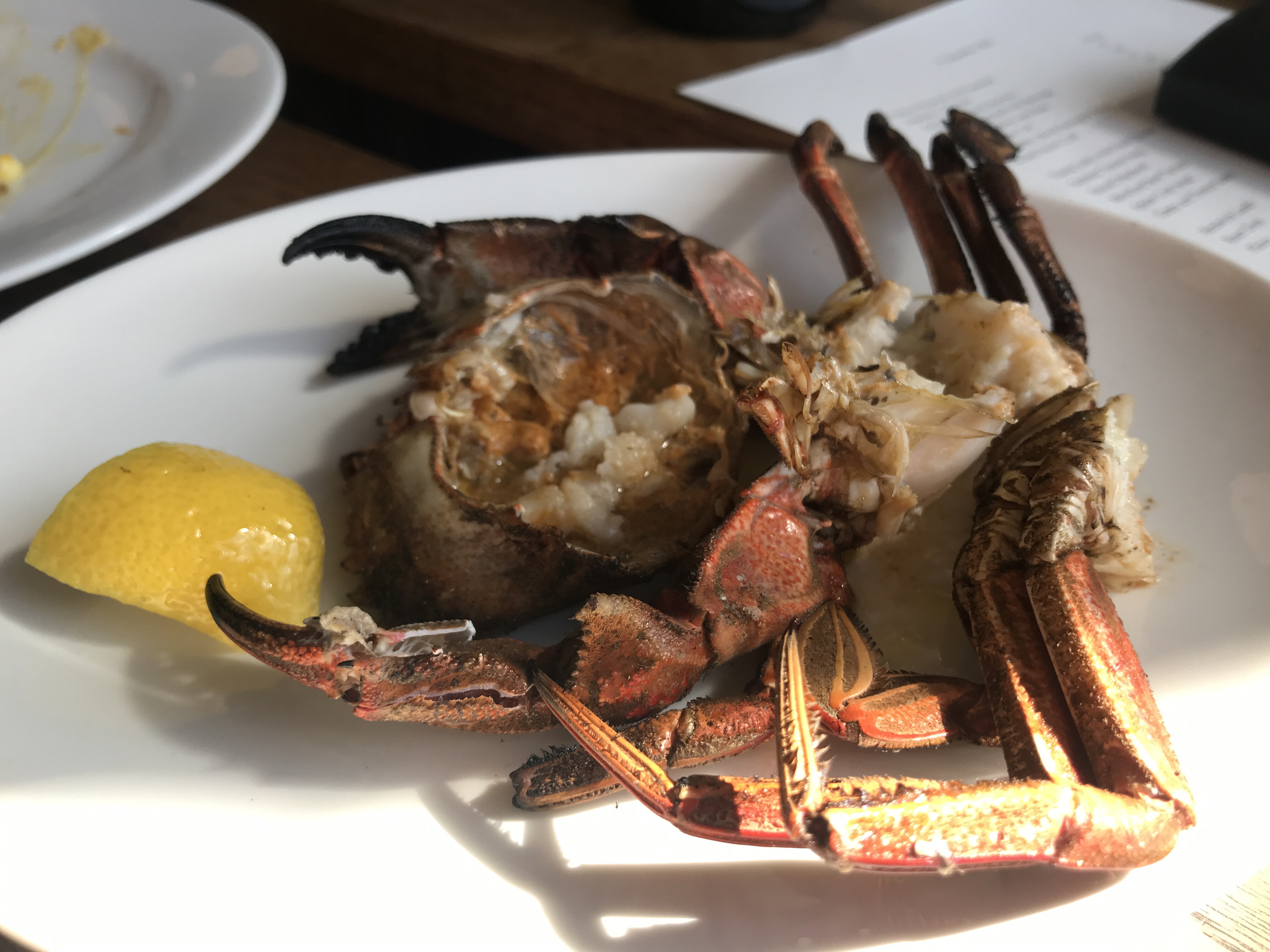 Egg salad was rich and unctuous and reminded me of the egg in a cup my grandad would make us. The bottarga, smoked fish roe, added sharp burst of salt. Like everything we ate, it was all disarmingly simply but absolutely brilliantly executed.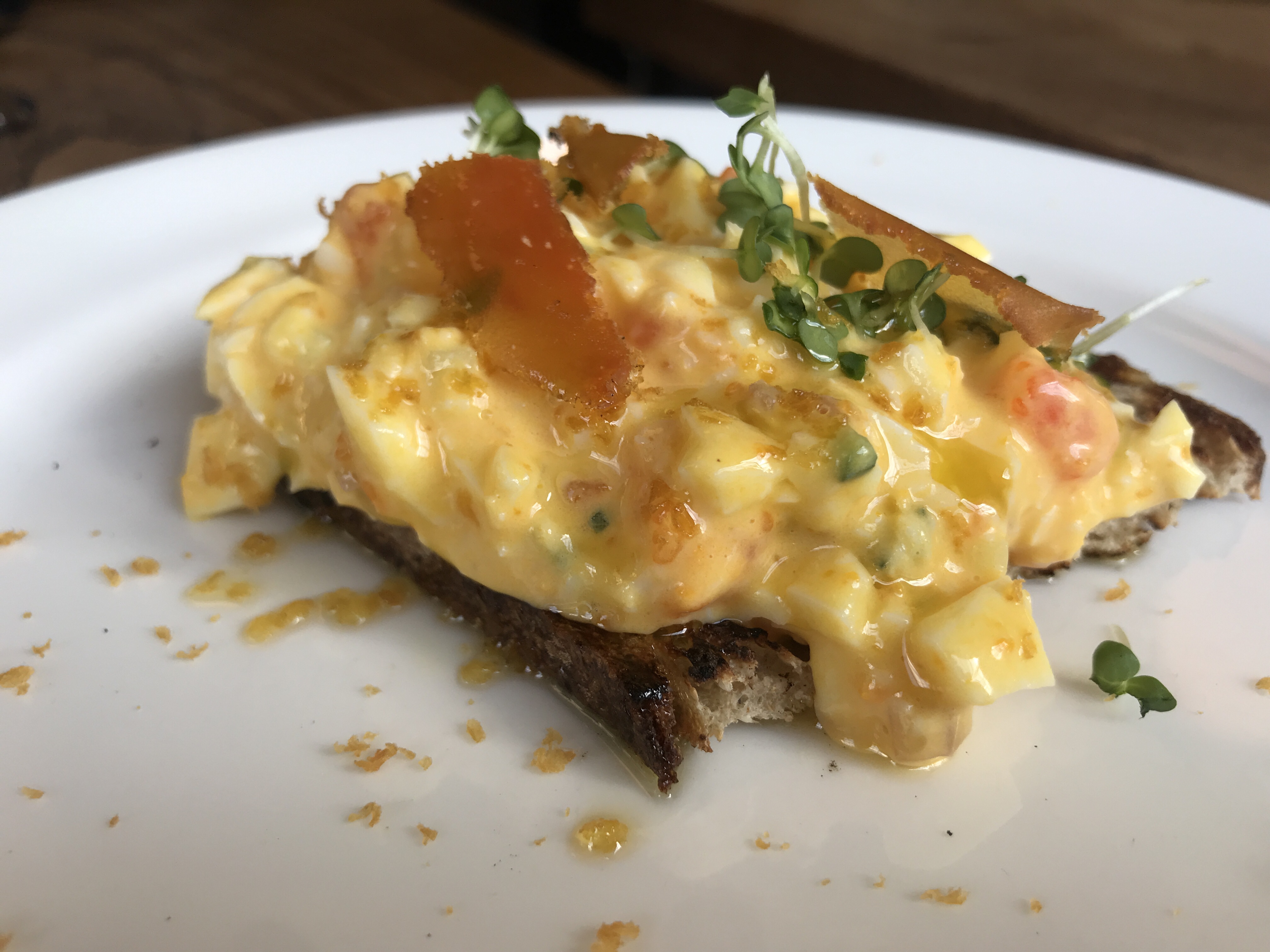 Clams and trotter sauce were rich and gelatinous, the onions adding sweetness. They were moreish but they should come with bread because you can't leave that salty, sweet liquid. It begs to be mopped up and so we ordered bread  and did just that.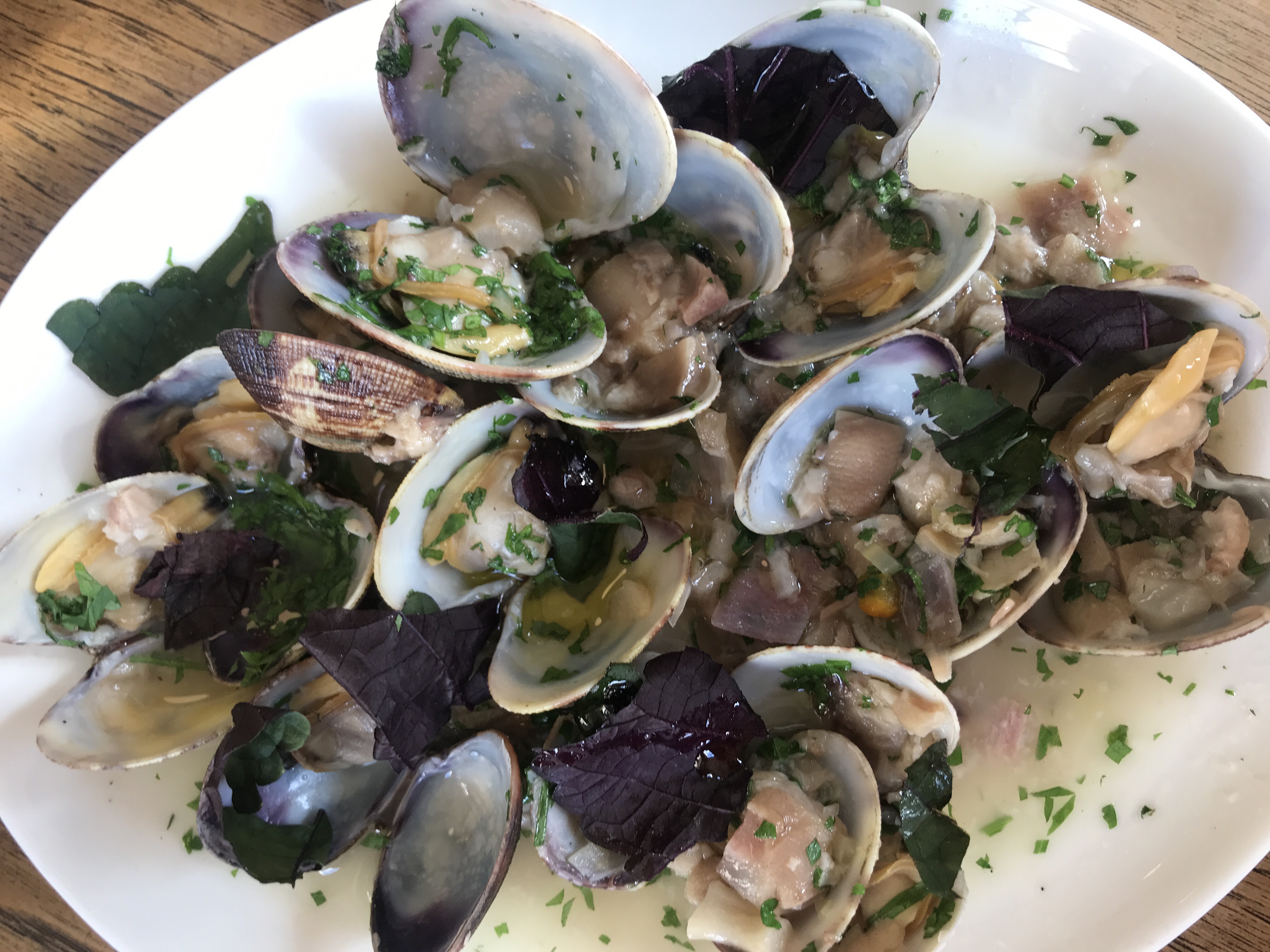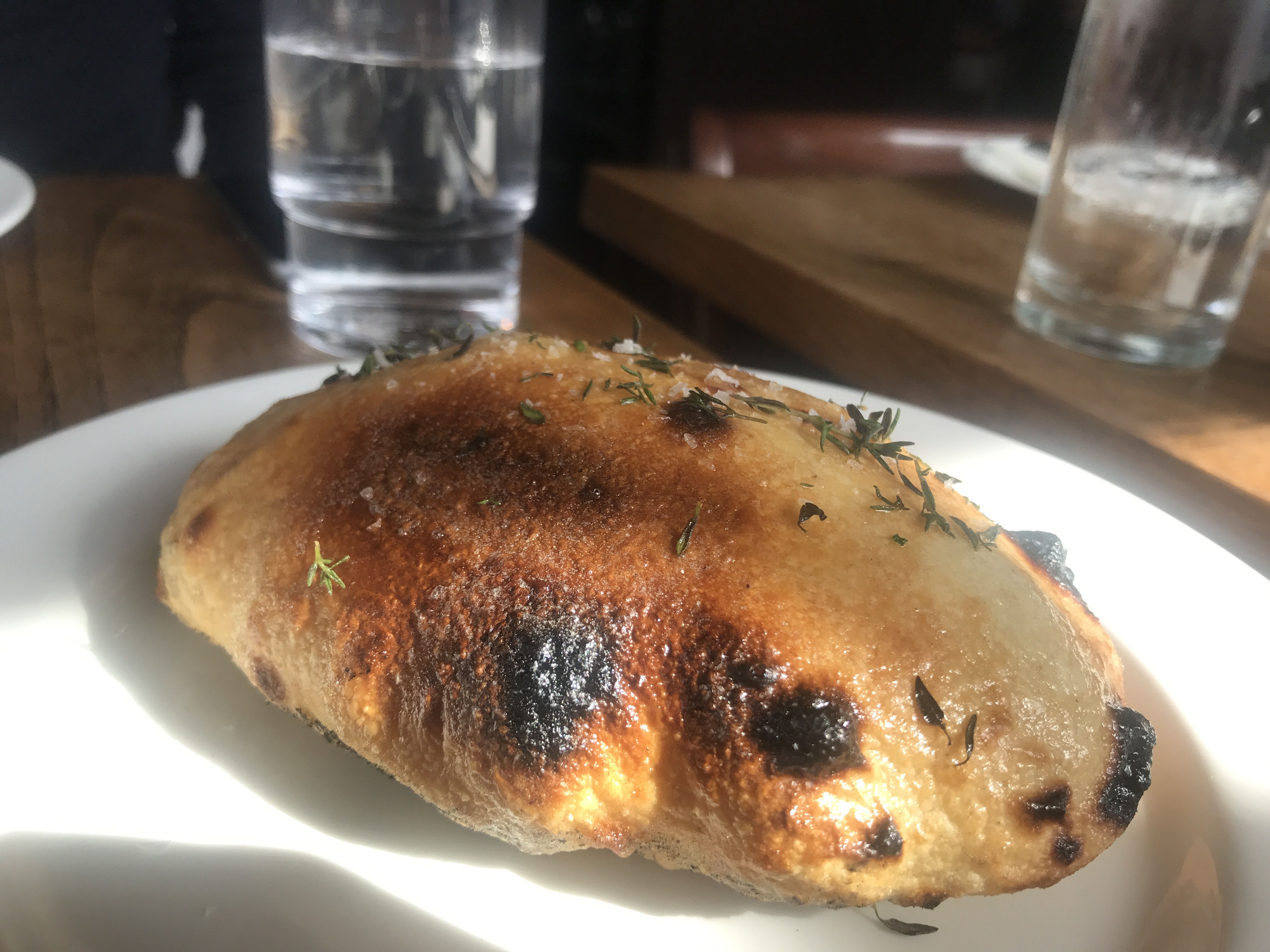 In place of the turbot, we  plumped for a whole Grouse. It seemed appropriate, given the season had just started. It was a beauty. Served with an extremely intense, rich parfait of offal, the sharp, sweet blackberries did well to cut through it. The grouse was perfectly cooked, bathed in a rich, soothing jus.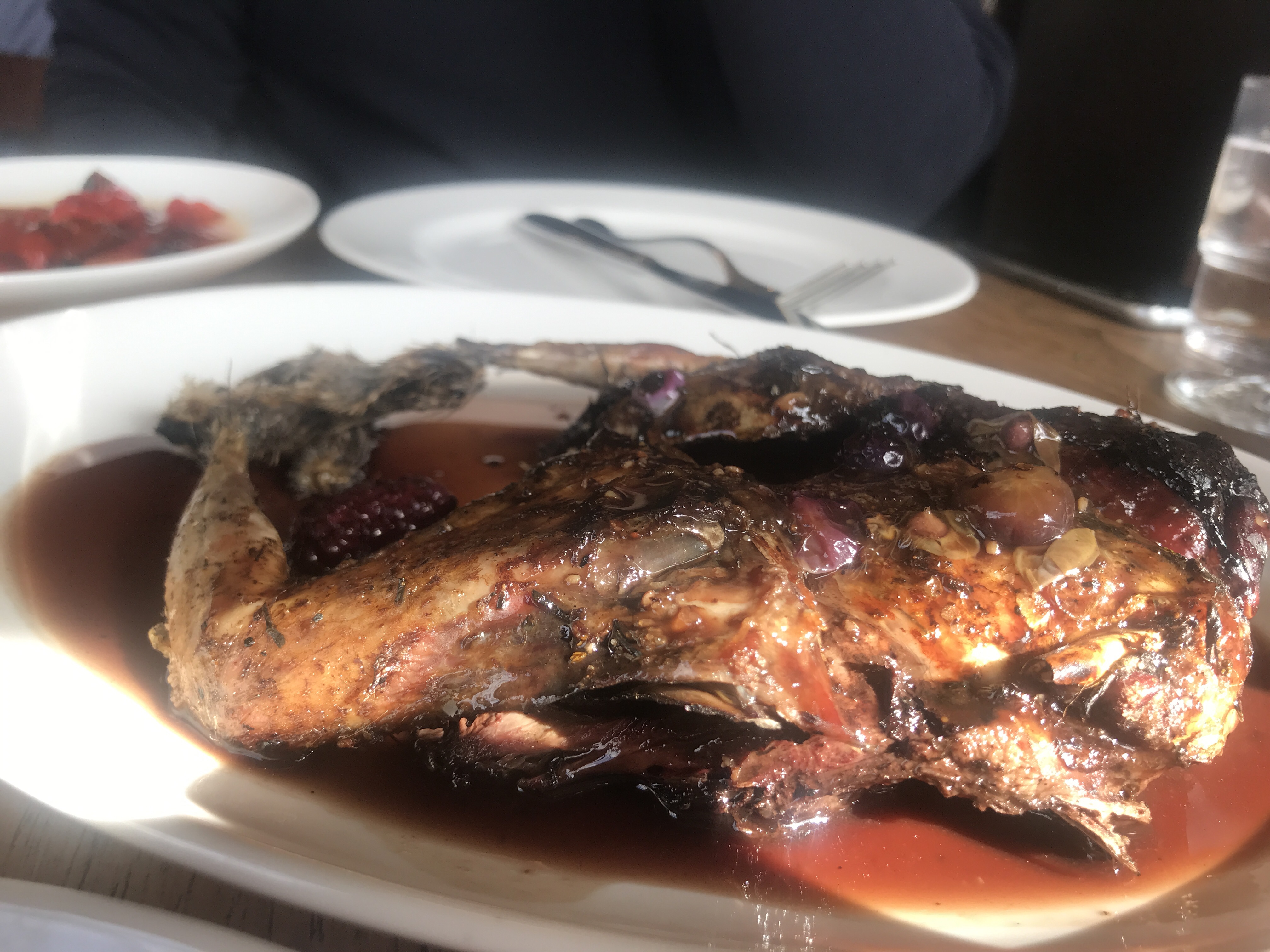 Our sides were roasted red peppers, sweet and tender. And the smoked potatoes, these are quite possibly the best potatoes I've ever eaten. Look at them, bathed in a pool of sunlight. They were magnificent.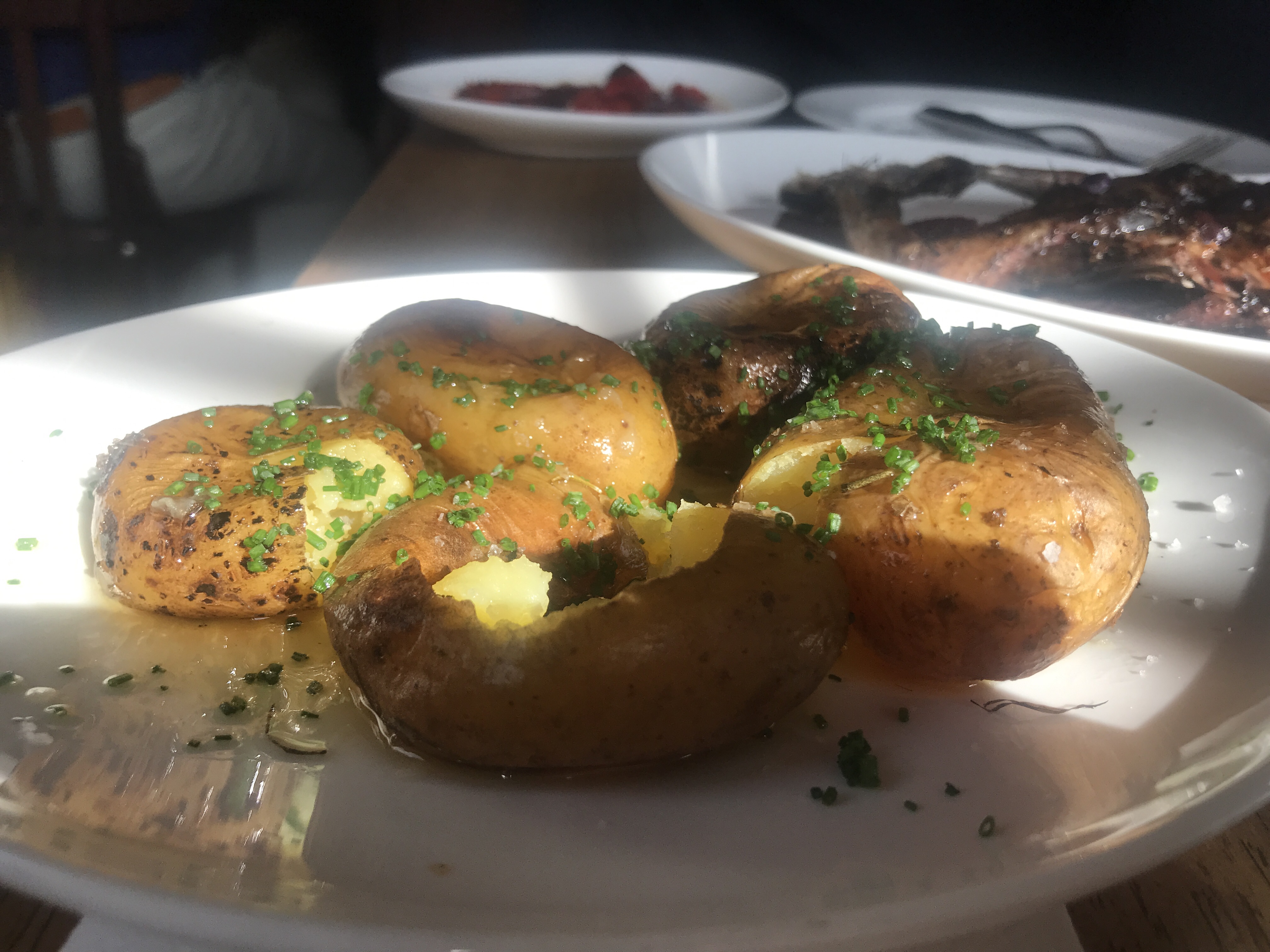 We shared burnt cheese cake and peaches for dessert. The cheesecake was light and airy, the sweetness of the peaches offset by the sour creme fraiche.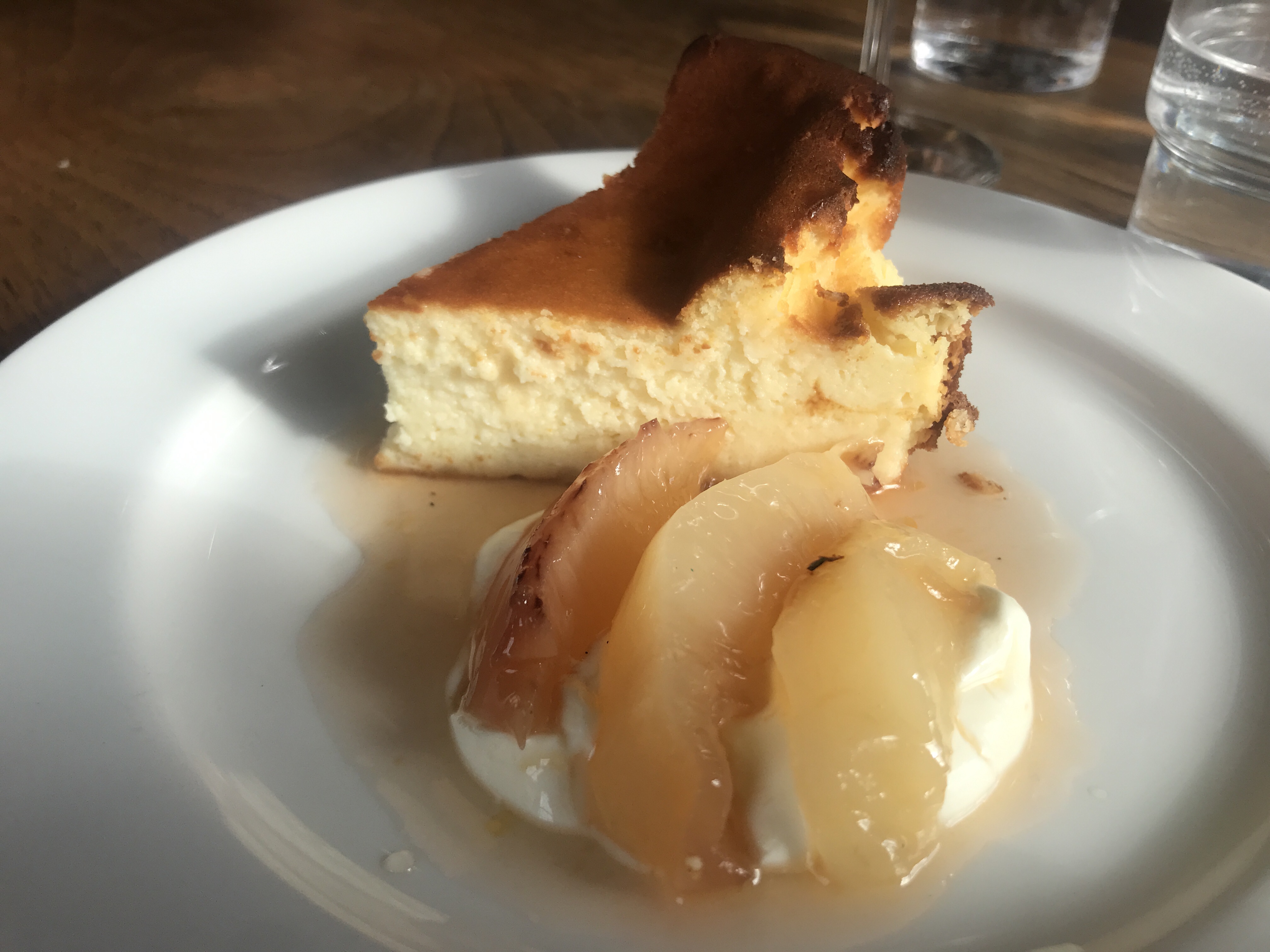 Service was faultless, warm, friendly, yet polished.
So I will finish as I started, Brat is utter perfection.
(Visited 615 times, 1 visits today)