IW was turning, let's just say, a significant age and I was due to travel to Glasgow to celebrate/commiserate this with her when the 'beast from the east' hit and I was stuck in London, unable to travel.  As luck would have it, IW ended up stuck in London too.   I was determined to make the best of the situation, as we had at least,managed to end up in the same city.
And so, I took the opportunity to, finally, eat at the Marksman.  The Marksman on Hackney Road is no stranger to accolades. It's No.10 on the Estrella Damn list of Top 50 Gastropubs and was Michelin's pub of the year in 2017, not bad considering it was refurbished and reopened in 2015.  Down stairs,  it's a straight up boozer, upstairs, the restaurant is beautiful and stylish but casual and welcoming.
When I booked, I told them what had led us to their door that Friday evening.  They treated us like old friends, ushering us to a table upstairs. Before we were even settled, two saucers of the Marksman's Prosecco appeared in front of us.  It's a very good start.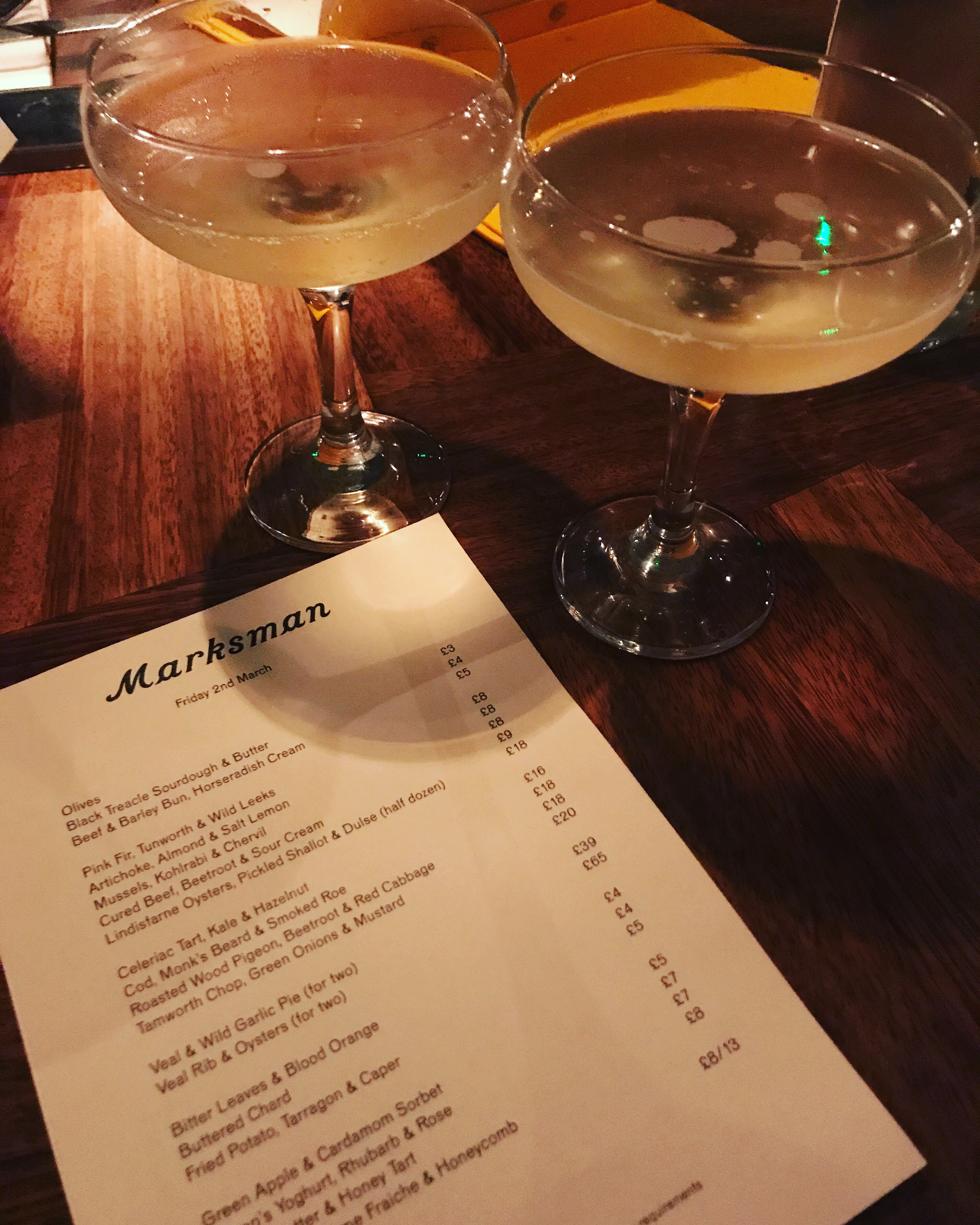 This was rapidly followed  by a beef and barley bun with horseradish cream. It was a plate of contrasts, the sweet, soft bun filled with warming, meaty flavours.  The cool, light, whipped cream was topped with the clean fire of horseradish.  It was really quite brilliant.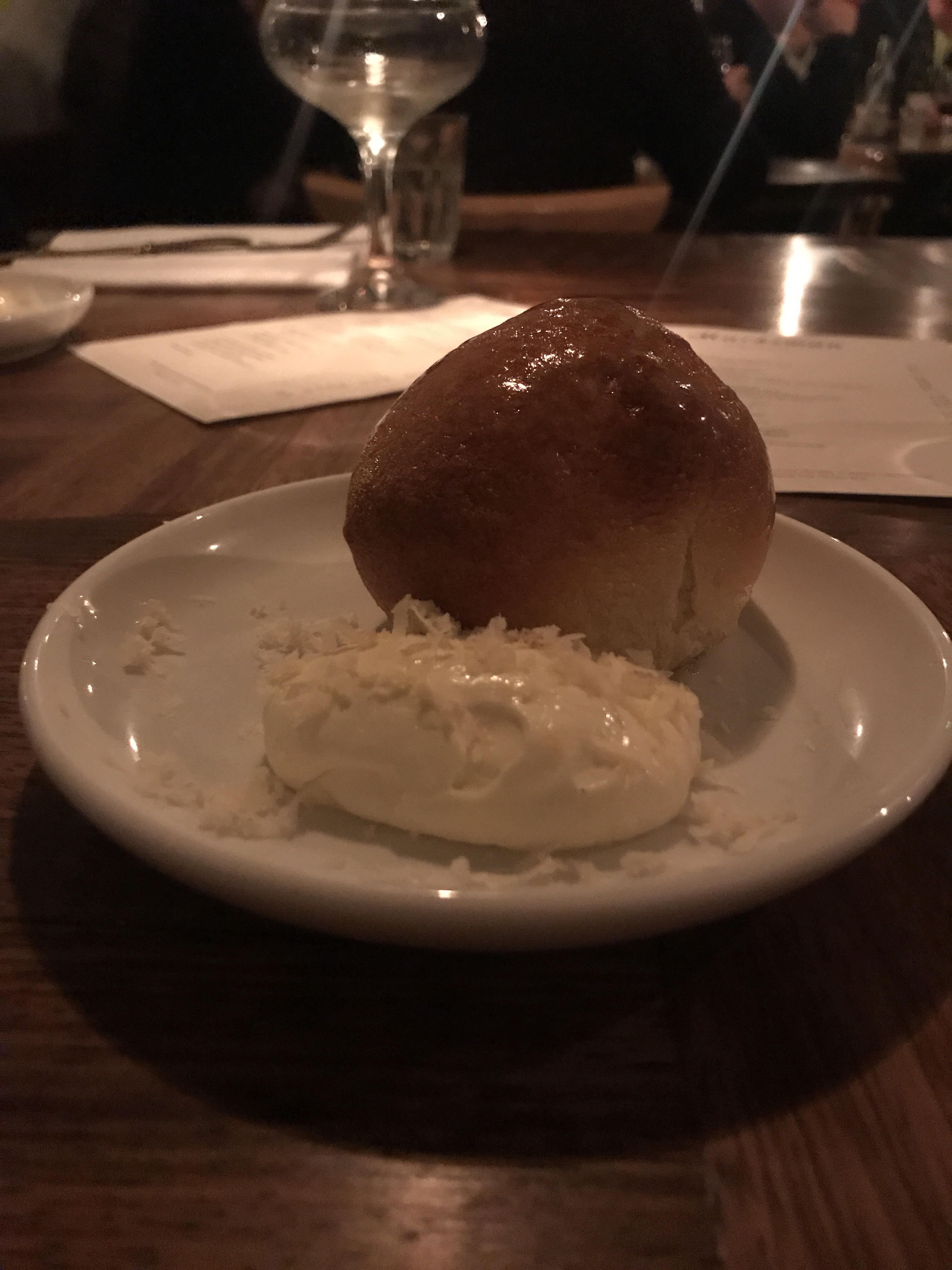 From the starters, we chose Pink Fir, Tunworth and wild leeks because it's essentially cheesey potatoes and I'm not sure there is anything not to love about that. And, indeed, the potatoes were waxy and the cheese pungent and salty, with a gentle hint of mustardy heat.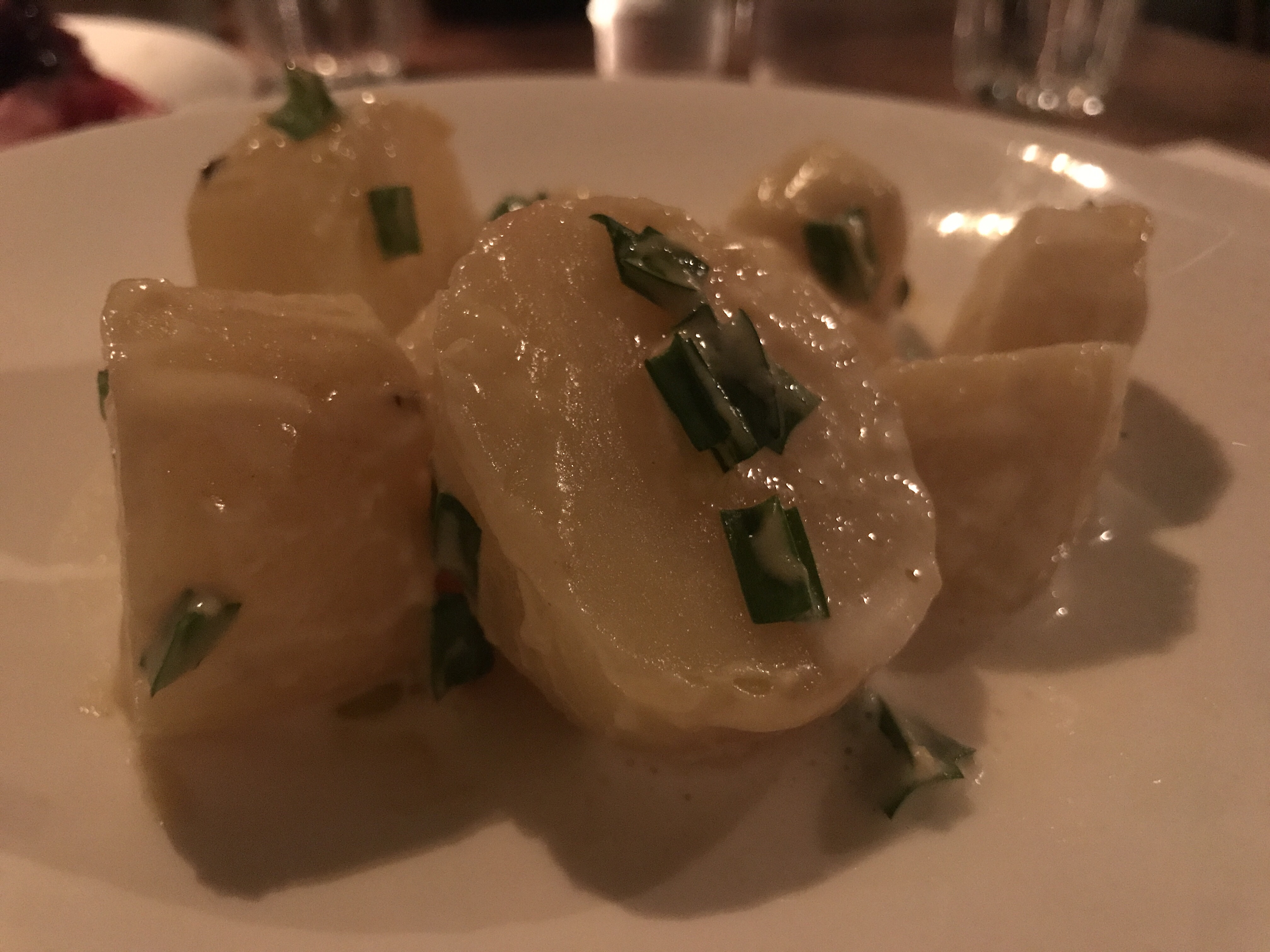 We decided against the recommendation of our waiter, Andrew, because it was cold and we wanted something warming, and so we opted for, yes, a different cold starter of cured beef, beetroot and sour cream. It was nestled in slightly bitter radicchio, adding crunch. The beetroot was sweet with earthy undertones which paired brilliantly with the sharp sour cream. The beef, which is cured  in-house, was like slivers of stained glass on the plate.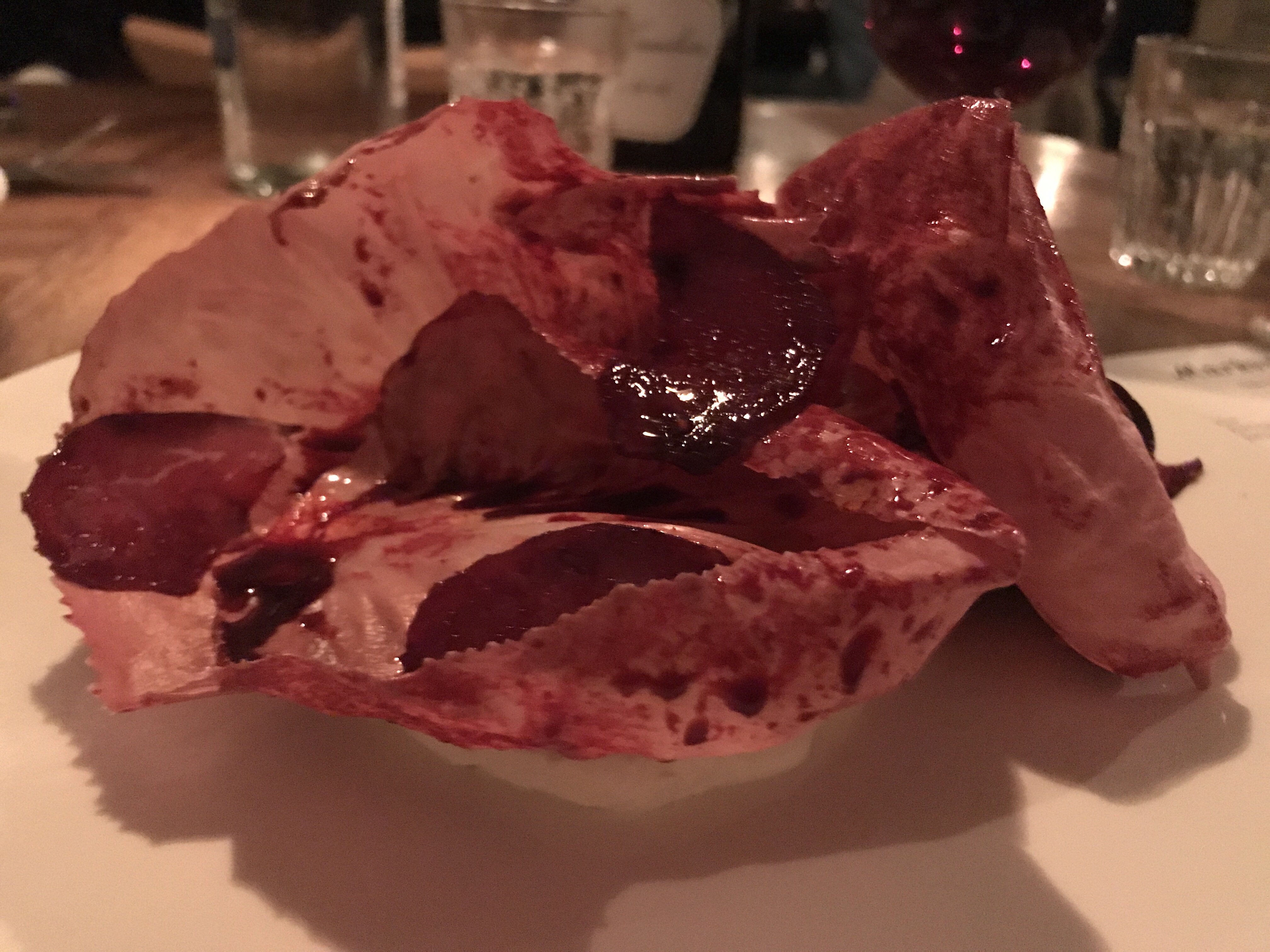 It was IW's birthday so, despite being tempted by the sharing pie, she plumped  for Cod, Monks Beard and smoked roe. It was bathed in a rich, buttery sauce and the fish was soft and flaked at the touch of a fork.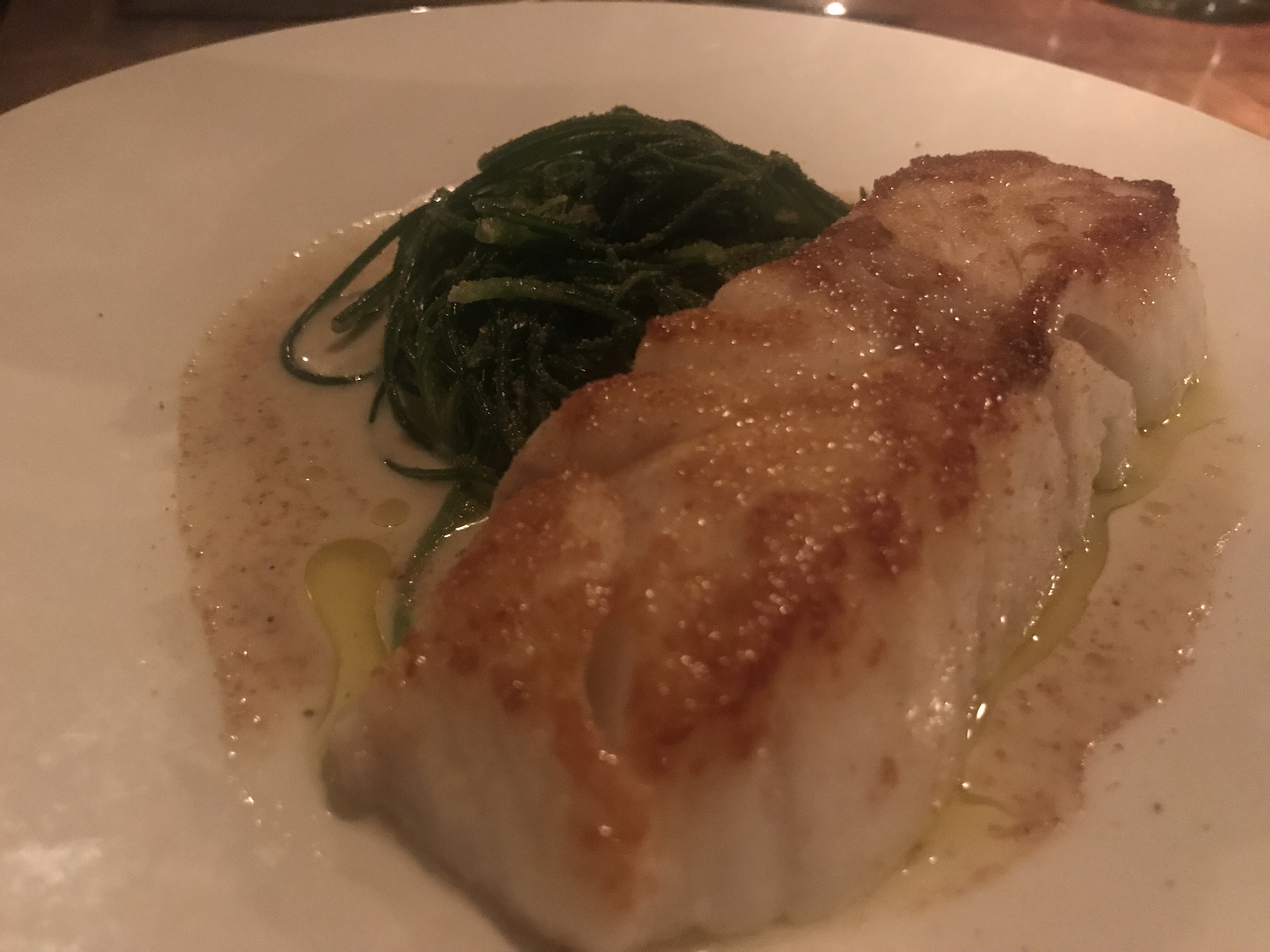 My roasted wood pigeon, beetroot and red cabbage was at the other end of the taste spectrum. The meat was rich and gamey, perfectly complimented by the sweet cabbage and earthy beetroot.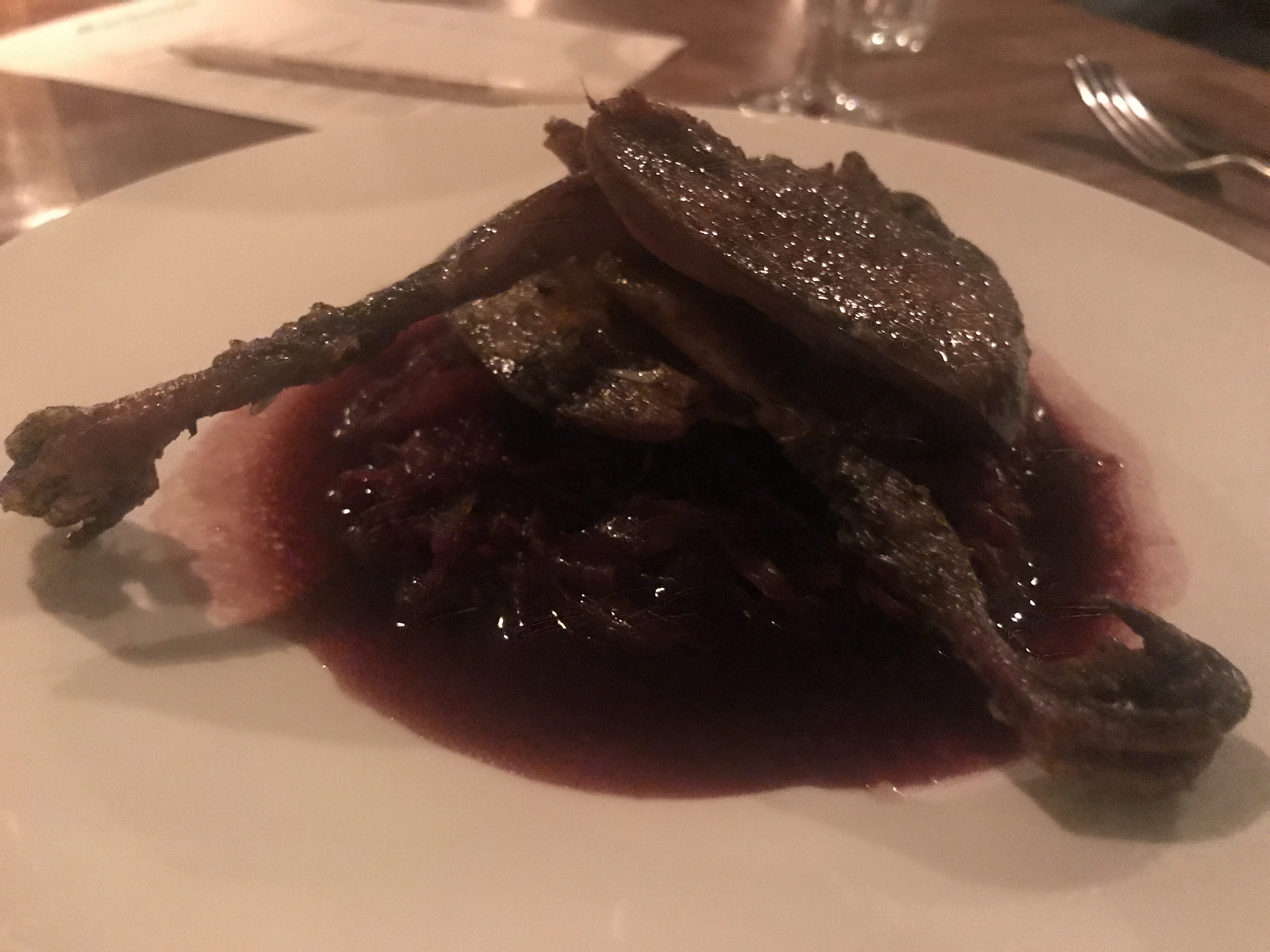 Let me not forgot to tell you about the fried potatoes which are worthy of a trip here alone. Layer upon layer of paper thin potatoes, cubed and fried until golden. Be still my heart.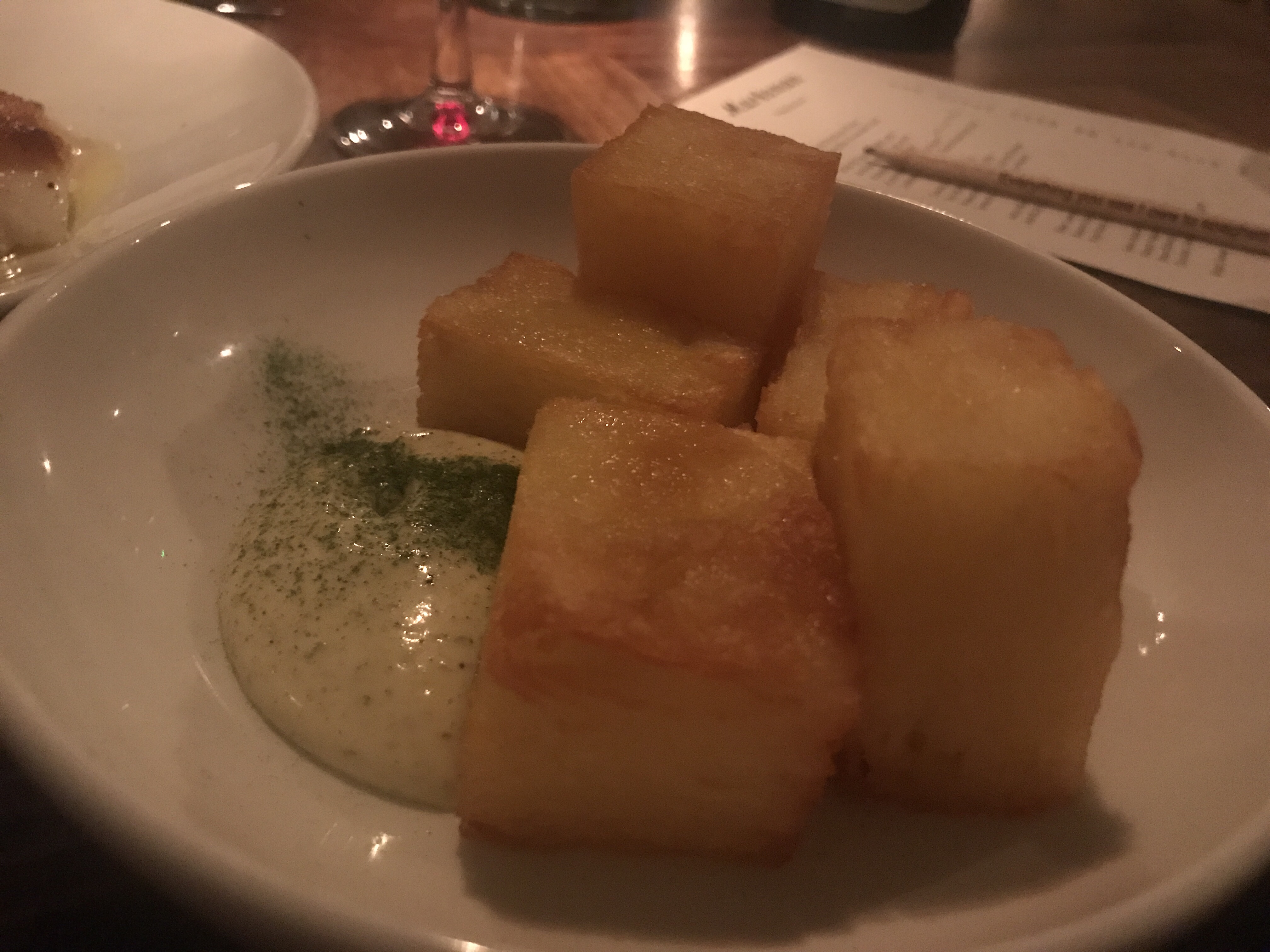 One dessert would almost certainly have been enough but it was IW's birthday and she was allowed whatever she wanted. On arrival, Andrew had told us  he had kept us a slice of the brown butter and honey tart. It arrived with a single birthday candle burning brightly and two glasses of dessert wine. Exactly which wine, I forget, as we had almost finished a very good, fruit filled, smokey Beaujolais and we may have had a bottle before arriving.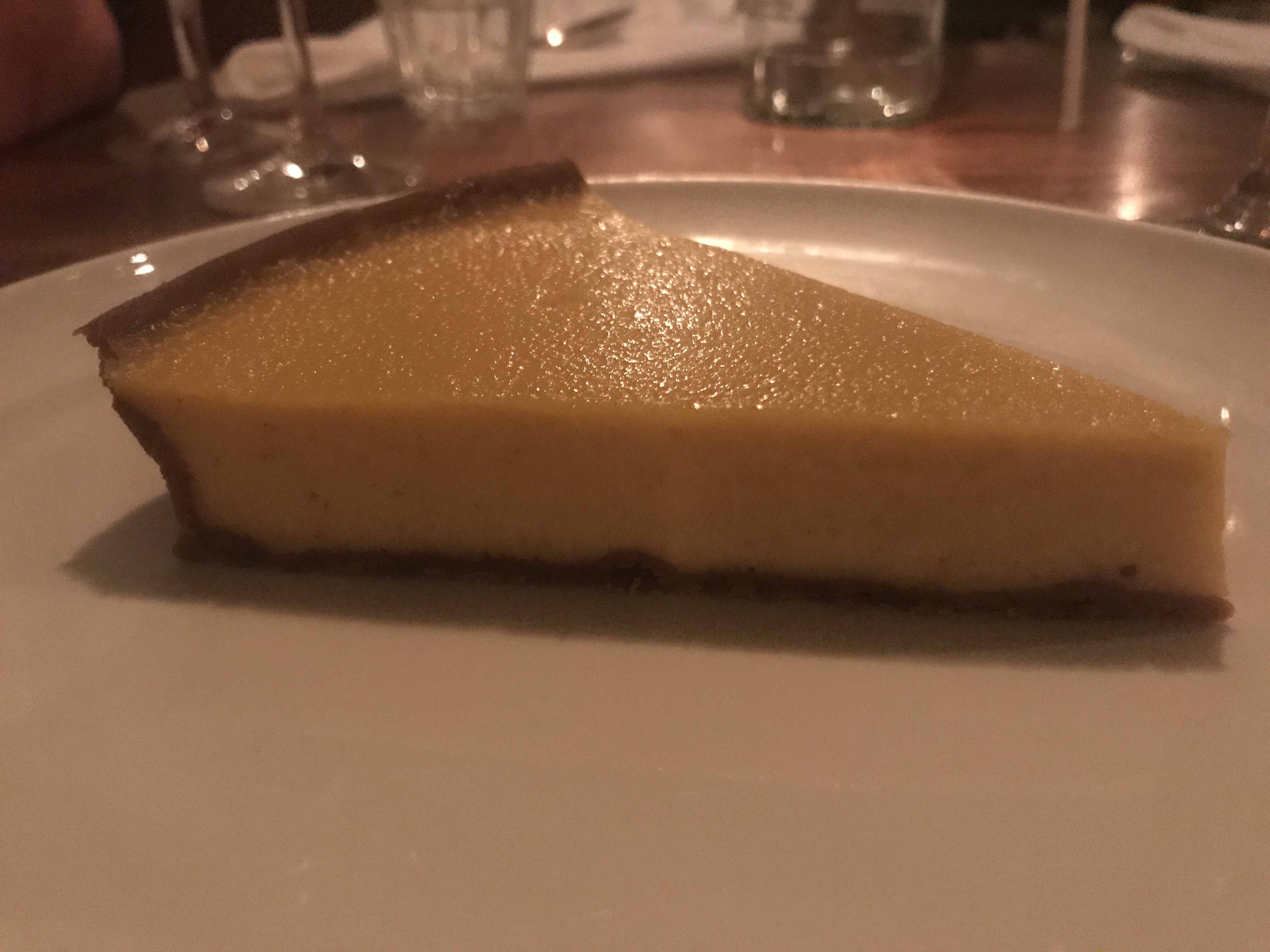 The tart was beautiful, crisp pastry filled with a rich, buttery custard.
We finished with the chocolate, Crème fraiche and honeycomb. It was indulgence in a bowl; rich, dark mousse at the bottom of which lay sour, sharp Crème fraiche and nuggets of honeycomb, taken to almost burnt, adding texture.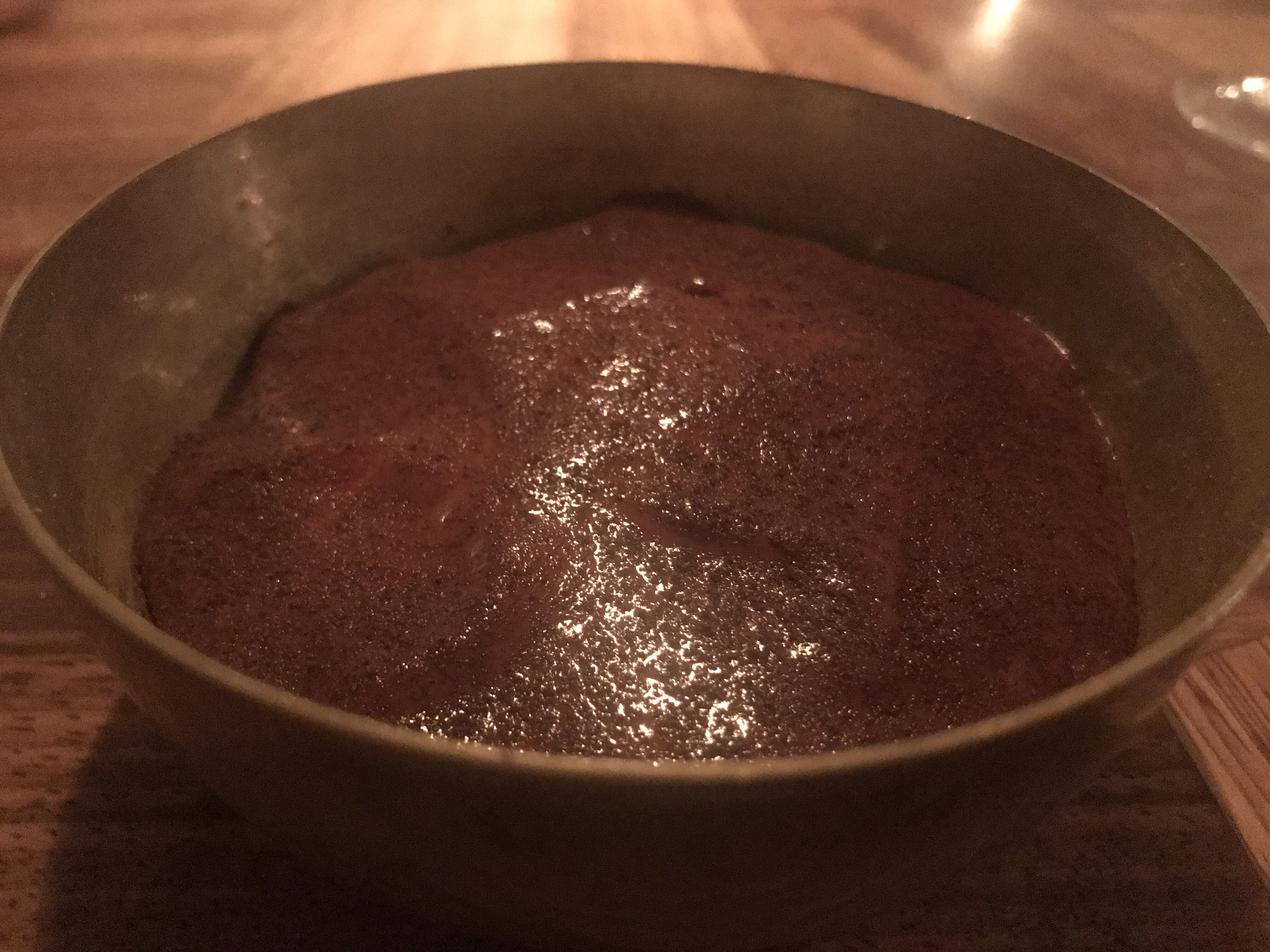 Service was fantastic, all the staff were brilliant, not least when our neighbours poured a glass of red wine over my coat. The number of condiments and solutions that appeared to clean it were hysterical. The bill was £138 including service, and I'm planning a trip back for Sunday roast very soon.
(Visited 45 times, 1 visits today)