On entering Pitt Cue for lunch, it's entirely possible that I said, 'Hello, I have a reservation". Then,"Wow, I should have worn my penis!' And that I said it out loud. The dining room, on this Thursday late lunchtime, was entirely male and suited, except, as the maitre d' pointed out, for some of the waiting staff. It's meat. It's the city. What was I expecting? After all, I booked as a compromise to a pure steak restaurant requested by JK.
R arrived, he's a client but now he's a friend too. While we waited for JK, we agreed to share, there was too much we wanted to eat.
We started with the sourdough and bone marrow butter. The flatbread slick with glistening meaty puddles.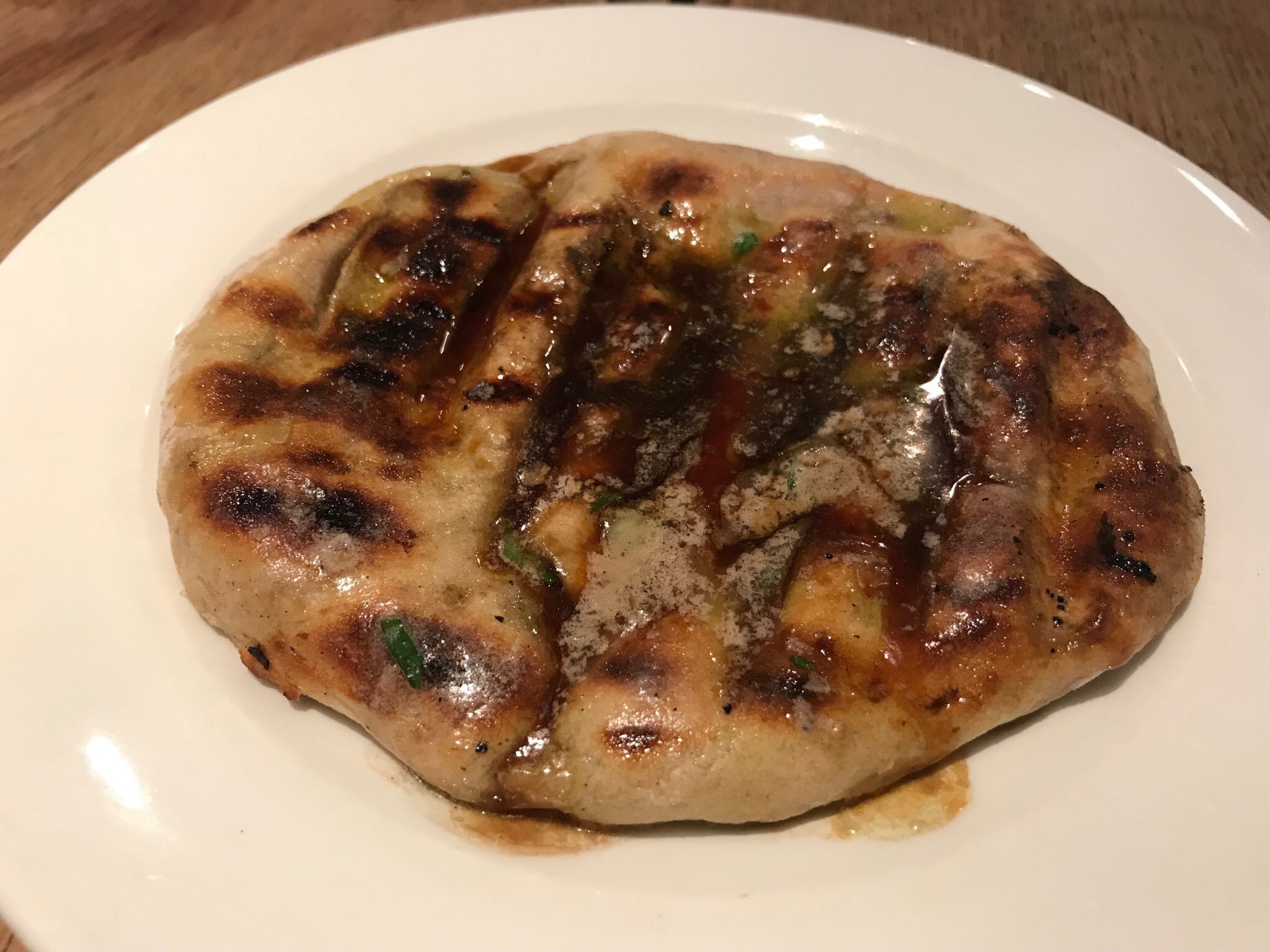 On the specials board, caramelised beef ribs. These might just be one of the finest things I've eaten. They are so, so bad. Deep fried so the meat falls of the bone but cripsy and sweet, smothered in a sauce which was sharp, a little sweet but not cloying.
It was agreed by all, these are very, very special.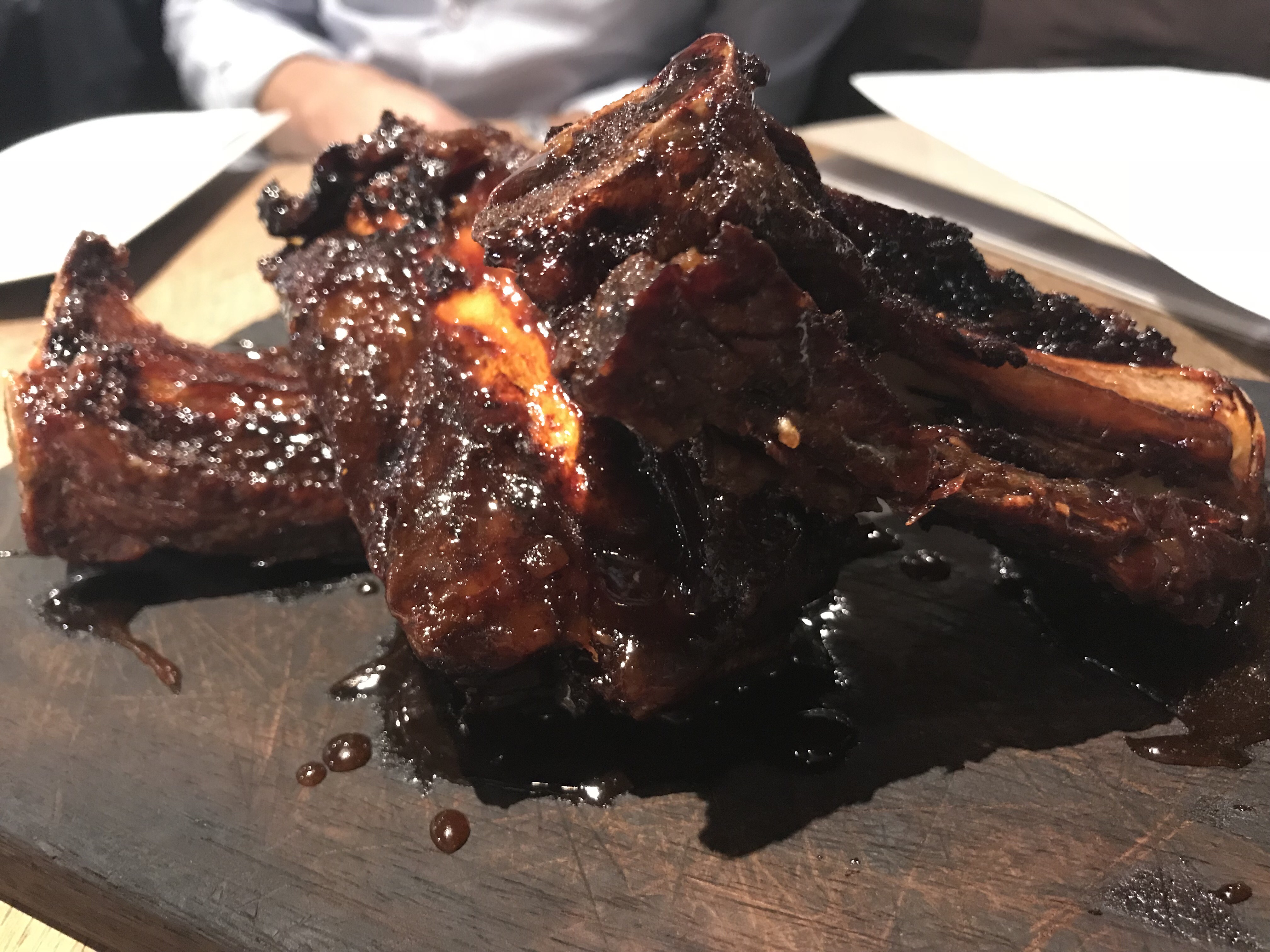 Blood porridge was a jooshed up version of black pudding. The texture was moister, apple and celeriac added both sweetness and crunch. It didn't blow me away.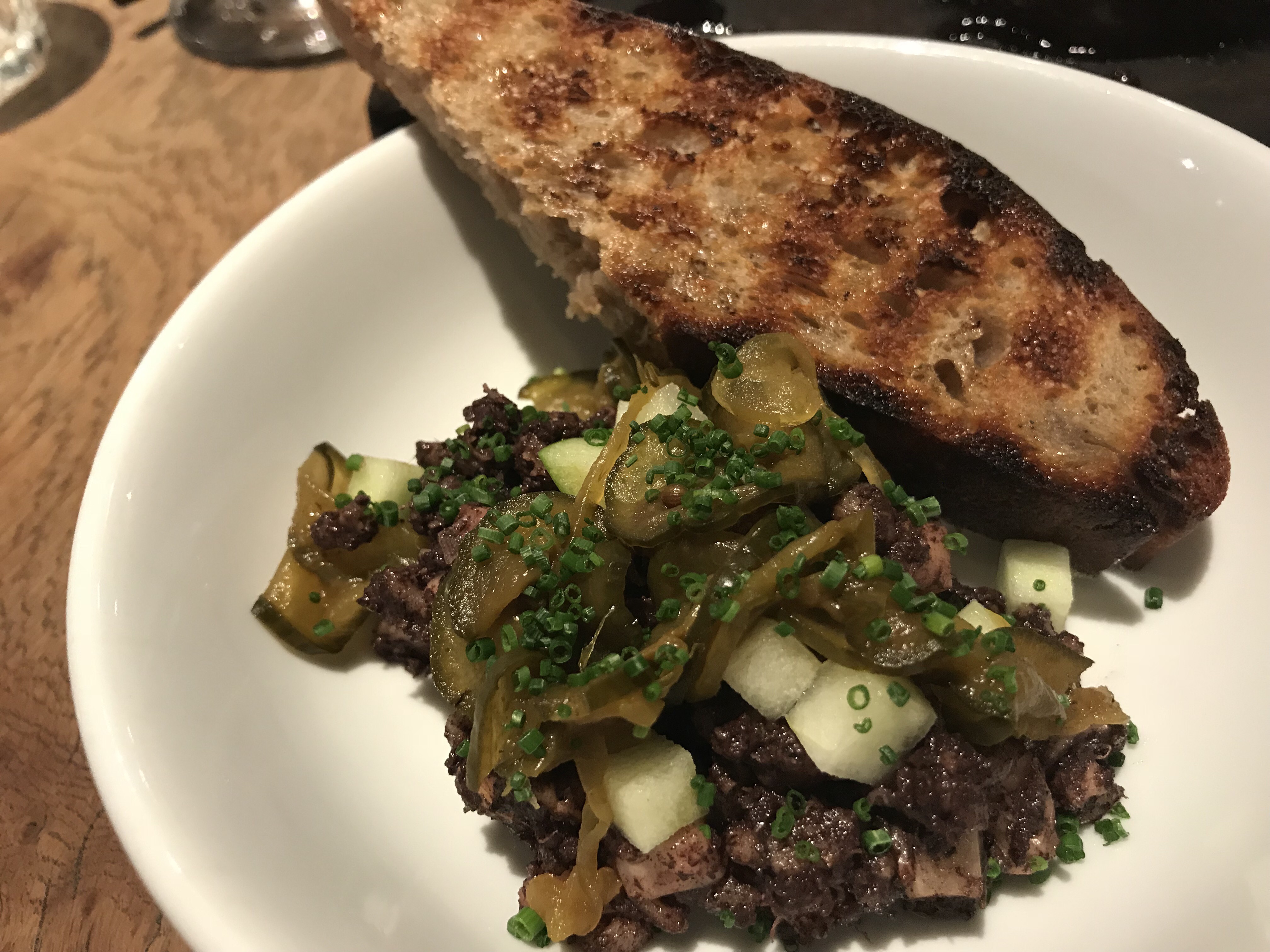 Beef sausage was rich with a squidgy texture that suggested it was almost entirely beef. Pickled red onion cut through the richness.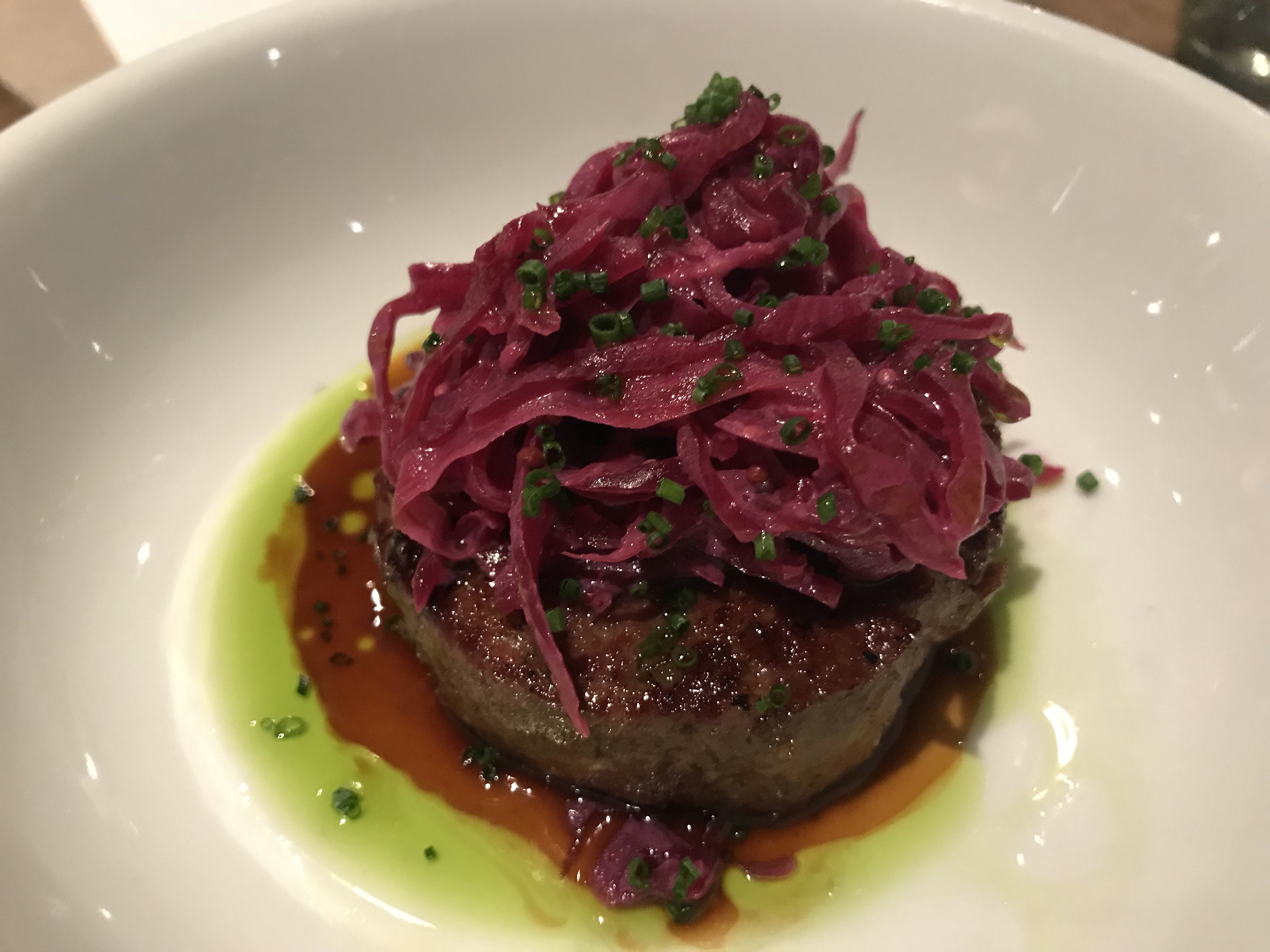 The first of our mains was the roast lamb shoulder special. The meat fell off the bone, a little pink, subtly smokey. It tasted like love was on the list of ingredients. Alongside was some very good kimchi fennel.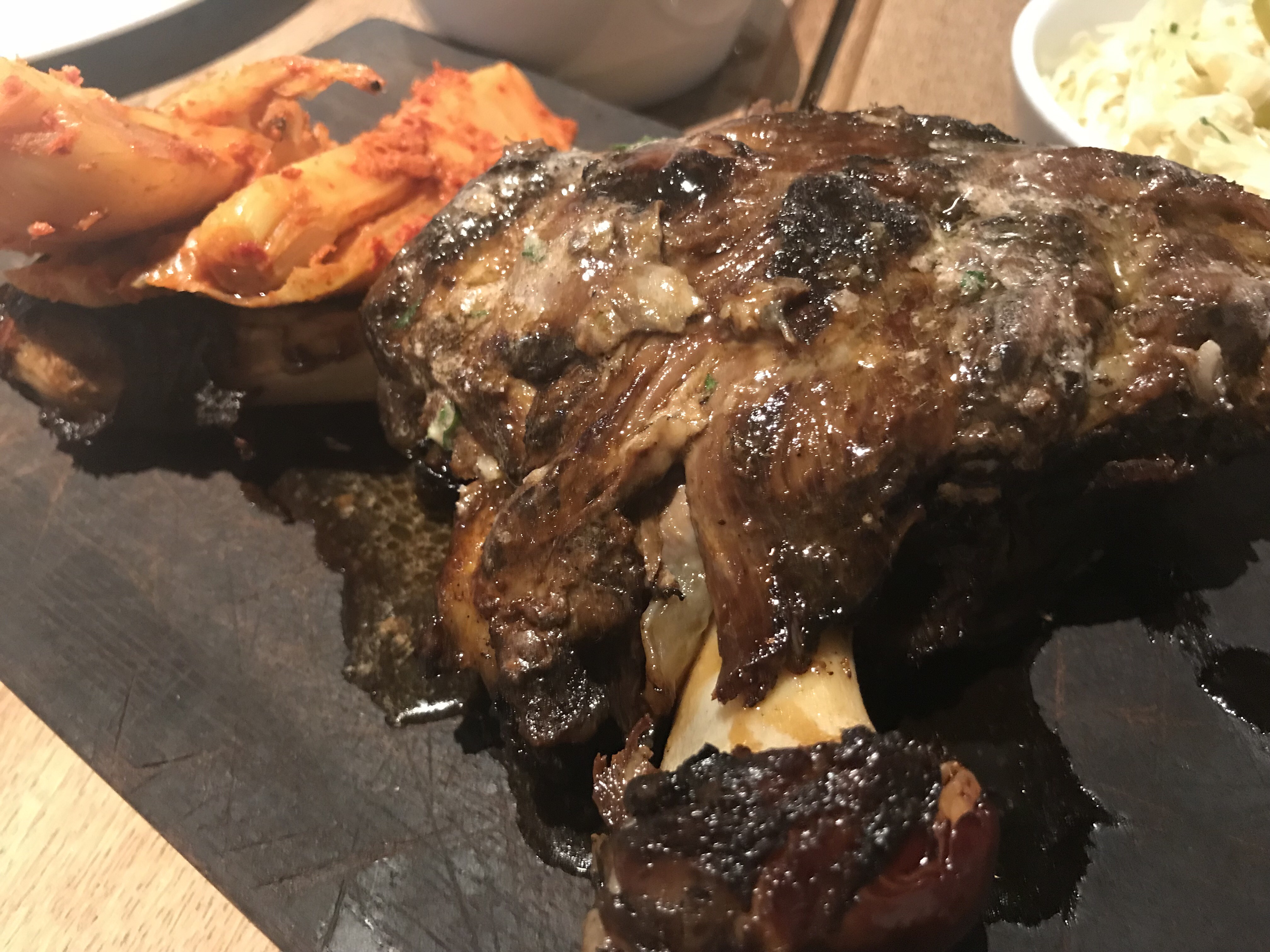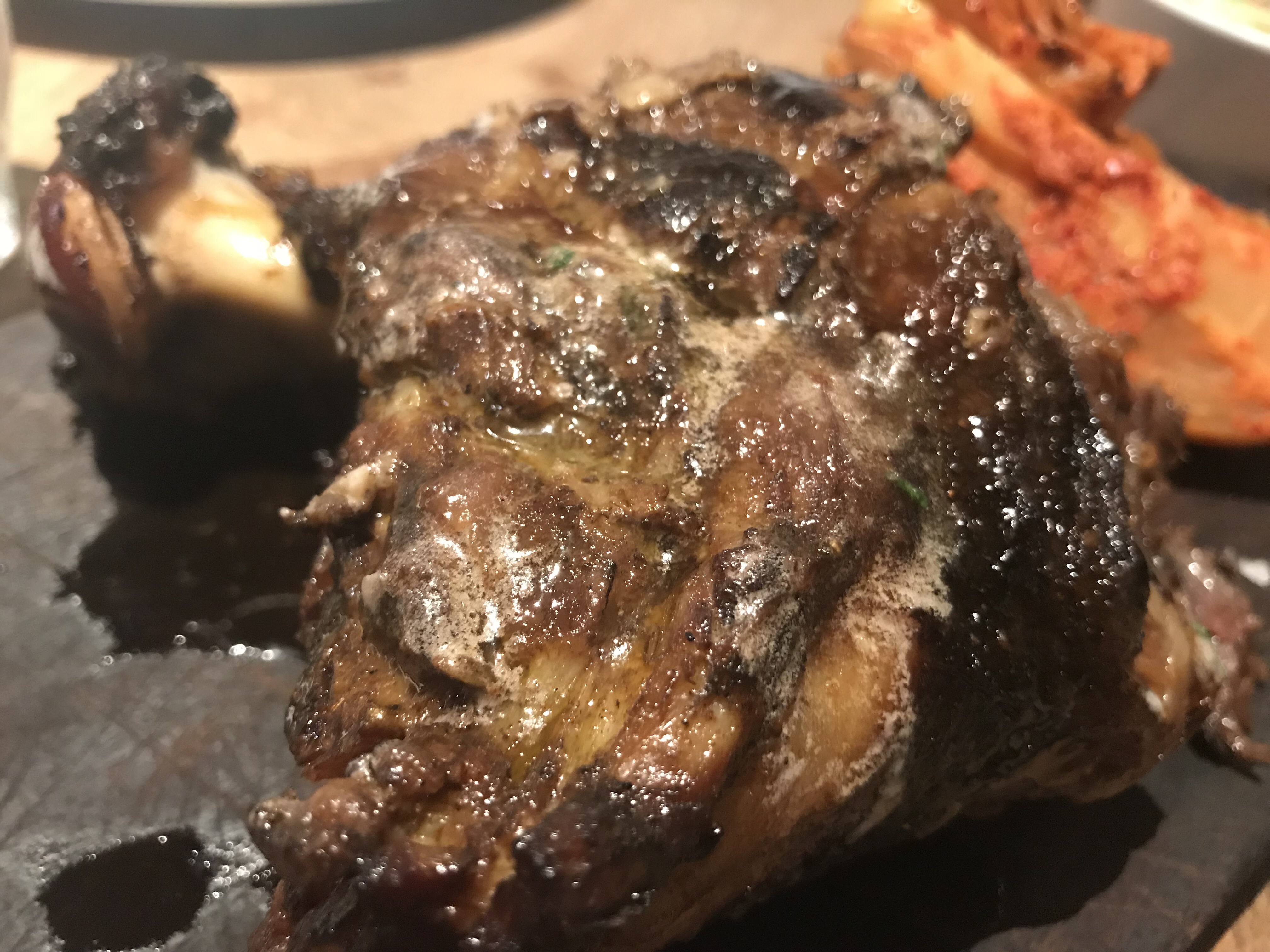 For sides, we had the bone marrow mash. Rich, smoother than JK and buttery. The green chilli coleslaw provided a lighter, fresh side.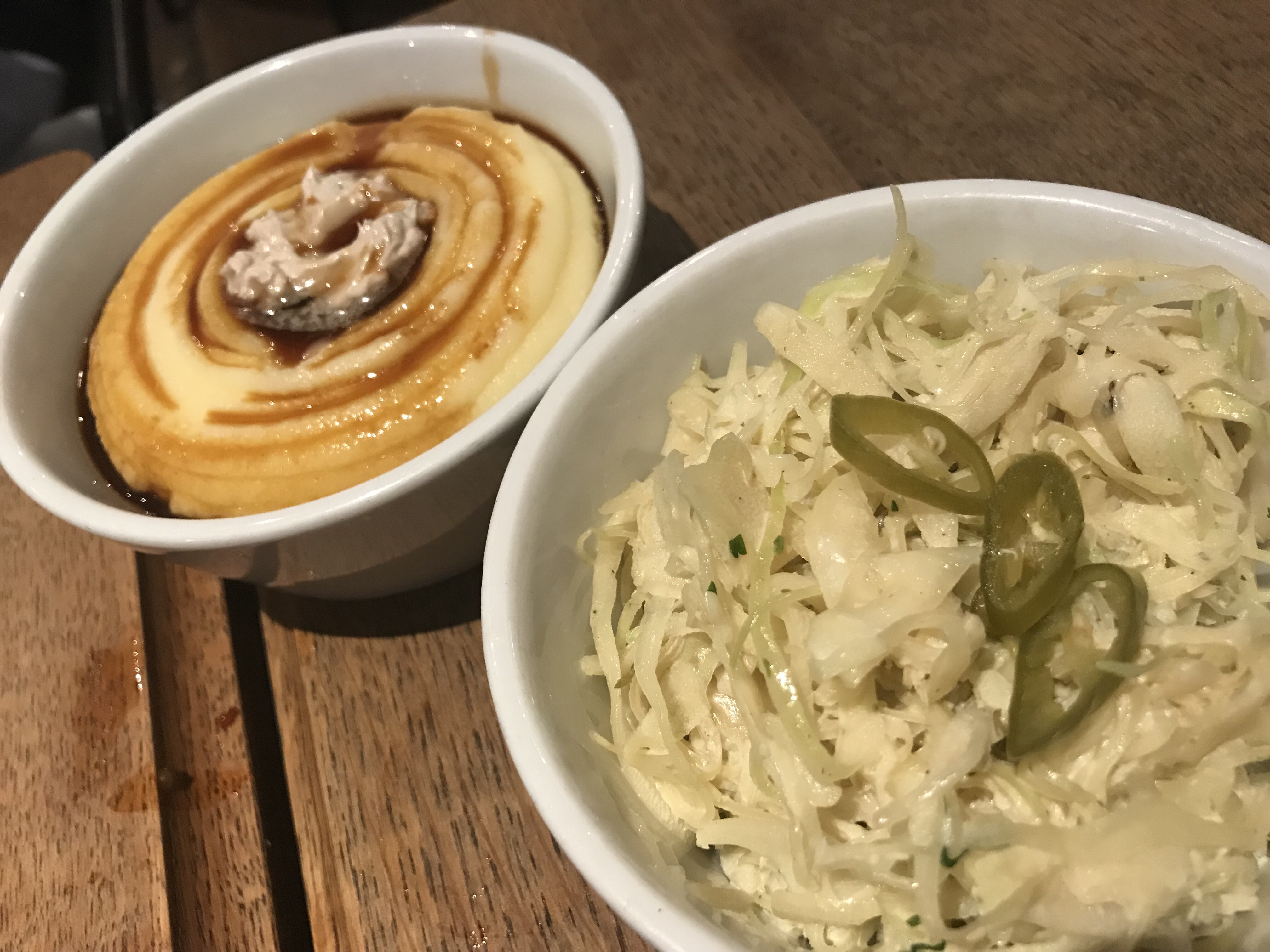 Finally, our aged prime rib, all 1.2kg of it, arrived, blushing pink and marbled with succulent fat. JK announced it was better than any other steak, as it melted in his mouth. It needed nothing else but the roasted garlic and cepes provided rich, bold flavours.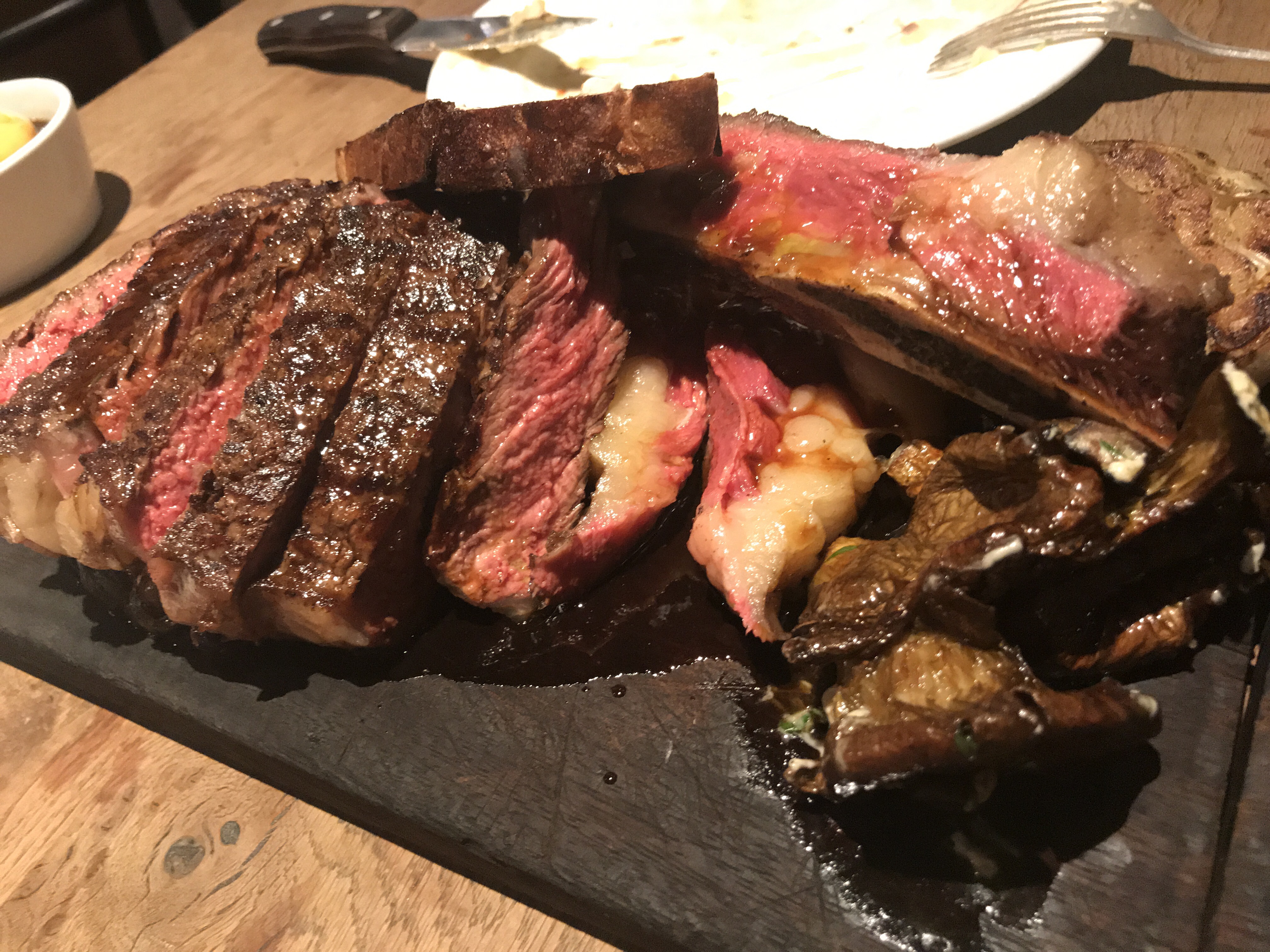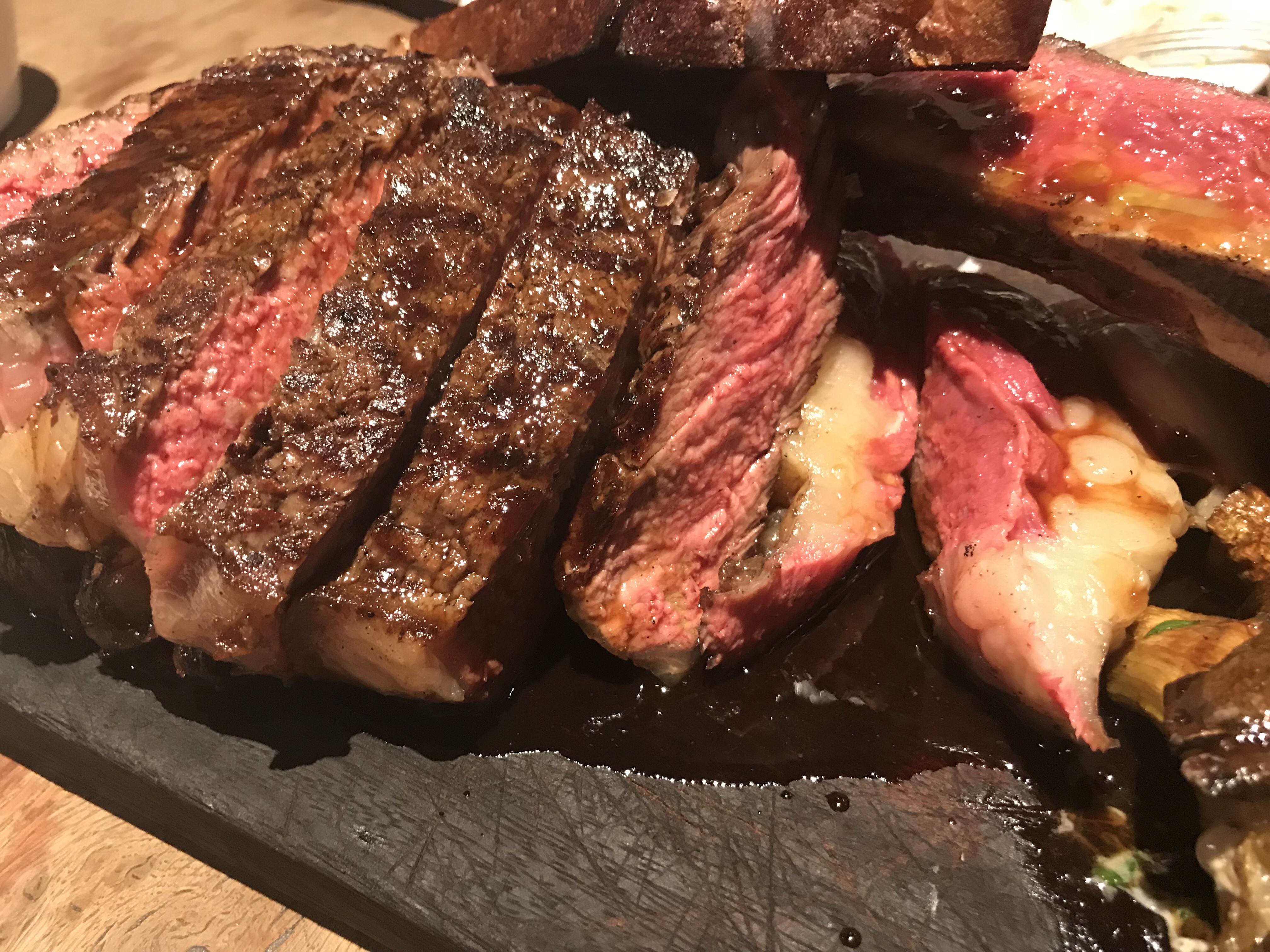 We skipped desserts but I did make a lovely salad for lunch the next day with the left over lamb, garlic and kimchi.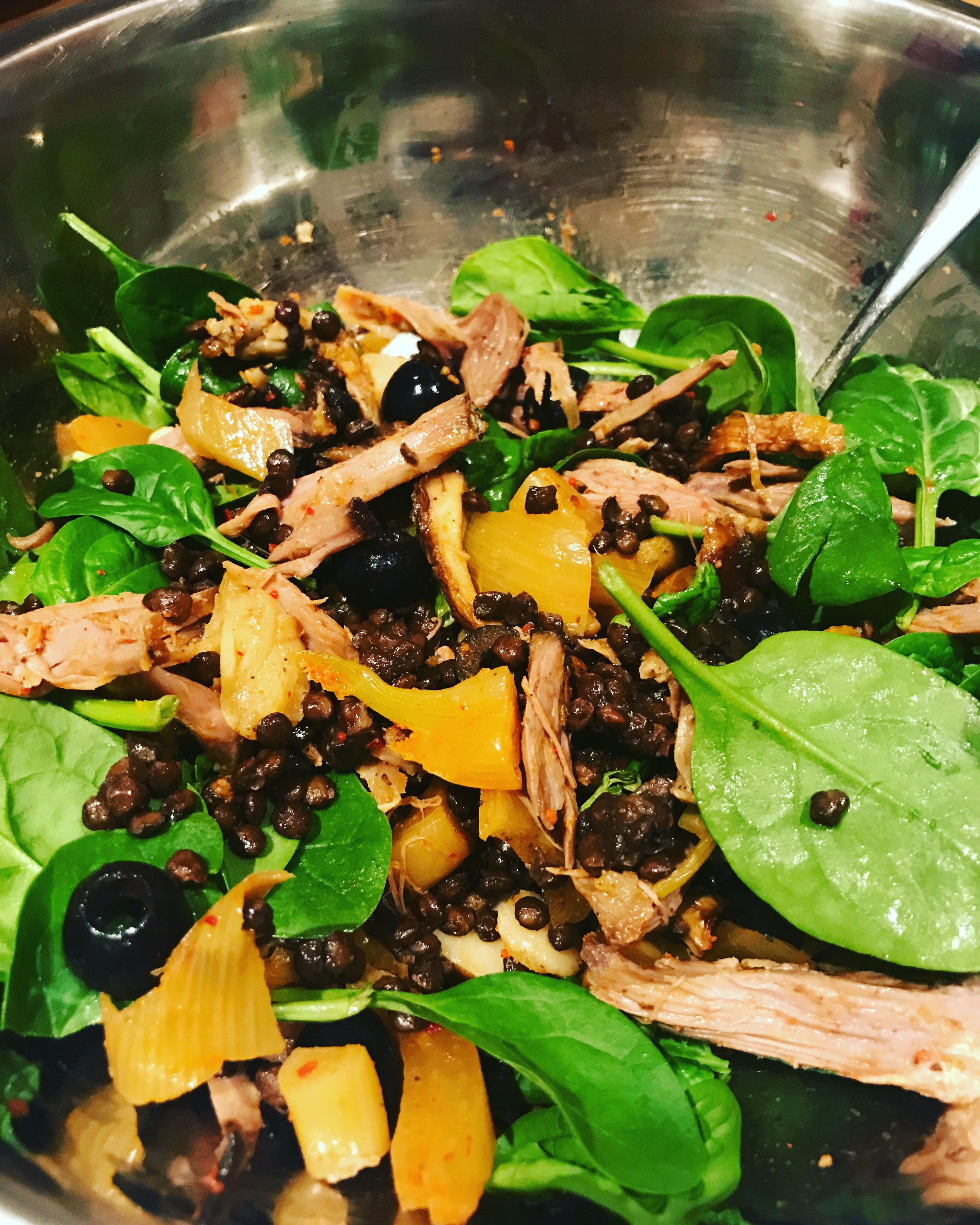 Total for three with service was £238 and we had more food than we could eat.
A trip here is worth it for those ribs alone.
(Visited 119 times, 1 visits today)