IW and I first met on our first day at university, where we had both managed not only to turn up for the wrong class but to sit next to each other. That level of idiocy demands a friendship for life and so it has.
When she arrived from Glasgow on Saturday, the first thing I did was to open a bottle of (not) Prosecco and, before we knew it, one bottle had been drunk and it was almost three and no lunch booked.
So, without expectation, we set off to Suvlaki because they had a table. When we arrived at 3pm, in fact, we had every table in the restaurant.
With our pick of tables, we opted for a booth, although I was very tempted by the naughty corner, with plenty of space for the small plates selection.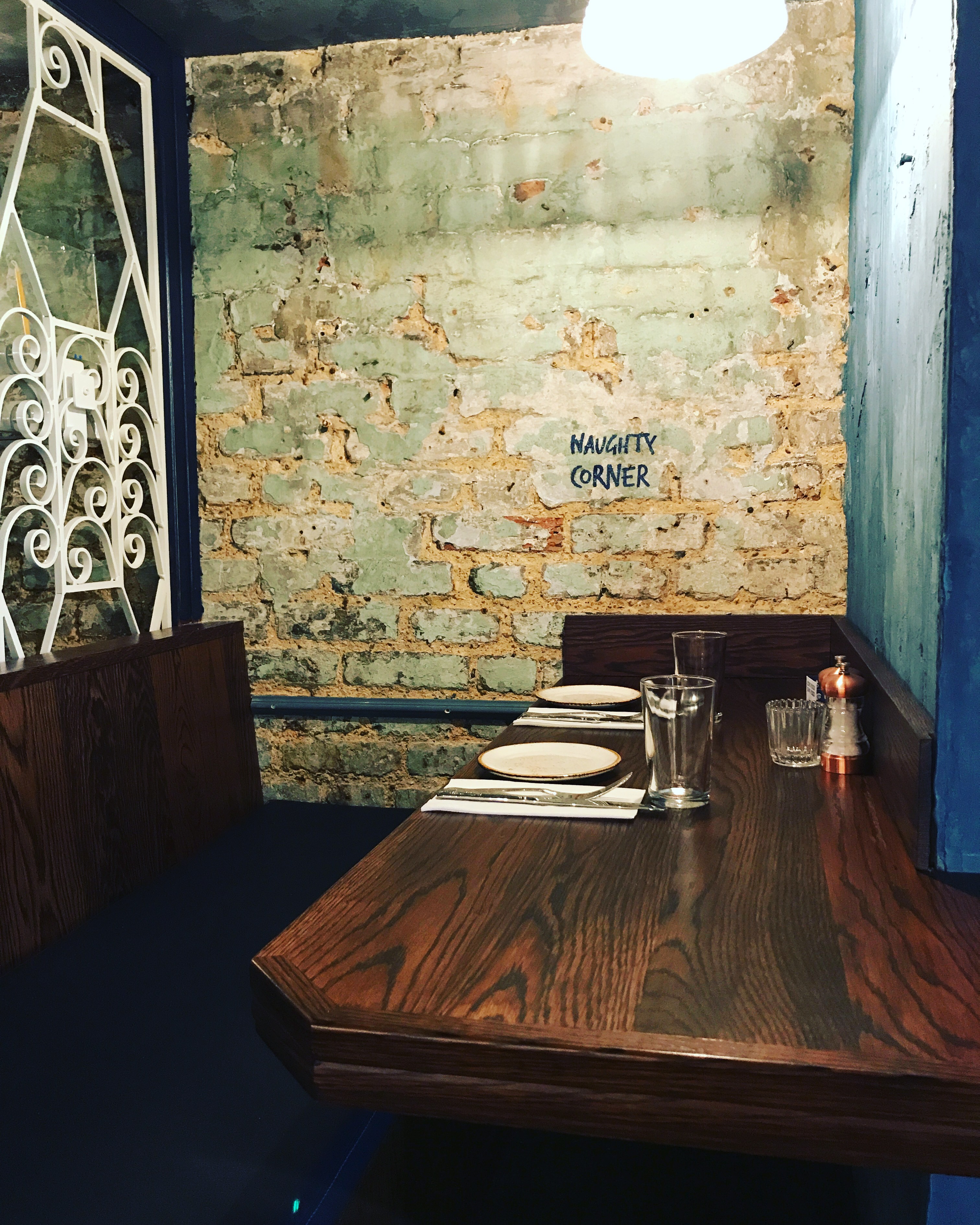 Before I even mention the food, I have to say that the service was stunning. I know you might think that's a given in an empty restaurant but it's not always the case. Beatrice who looked after us was an absolute doll.
The menu is split into snacks, sides, small plates, signature and suvlaki which can be served as skewers, (better for sharing), mini wrap or full wrap.
We had a bit of everything, starting with the light, fluffy courgette fritters, with smoked applewood and nigella seeds. The flavours were delicate and neither the cheese nor mint sauce overpowered. The Nigella seeds, however, added slightly too much bitterness.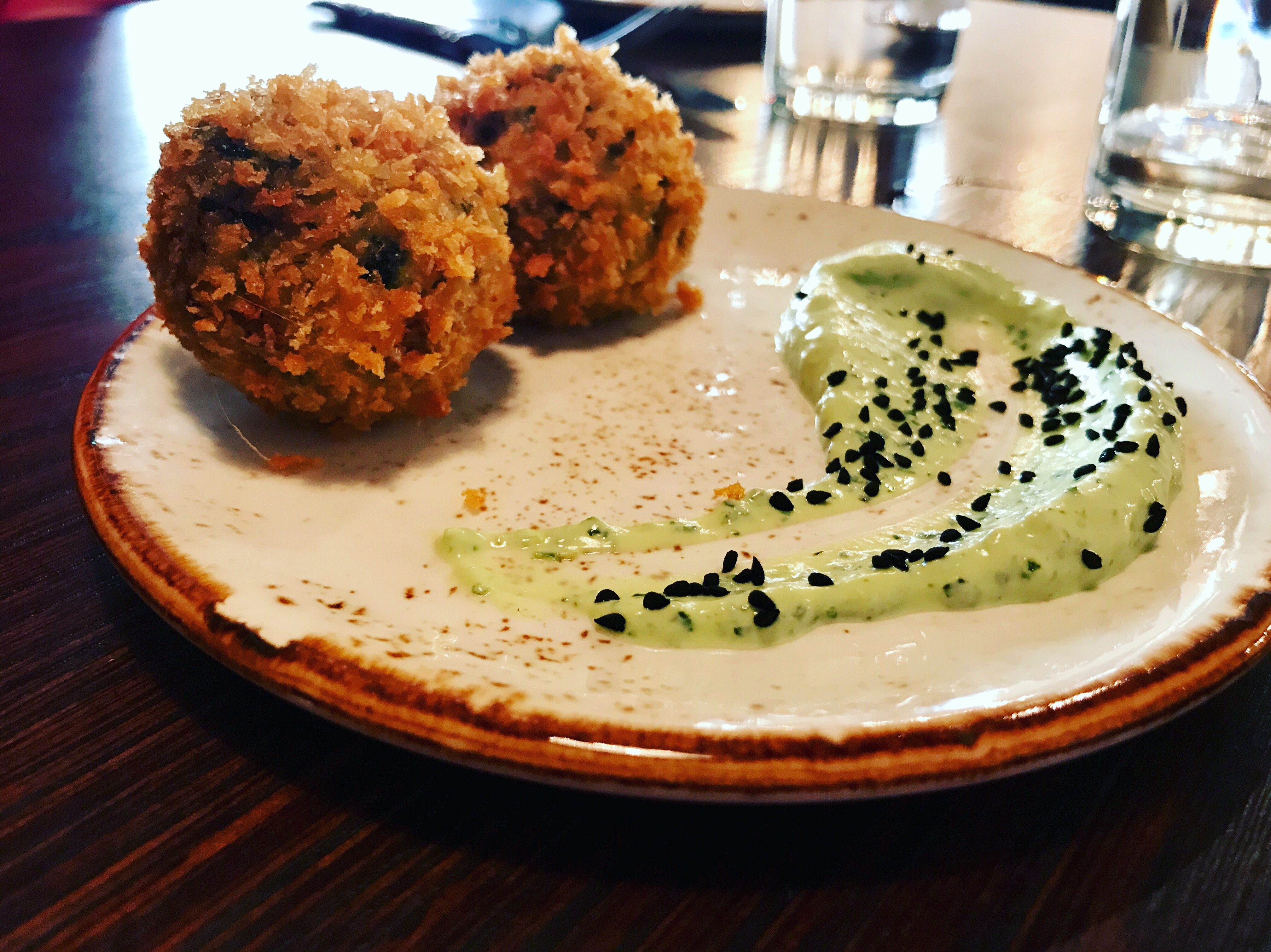 From the suvlaki, we had the Mount Olympus wild boar sausages (I'm not sure the boars actually came from Mount Olympus) with slaw and smoked aubergine. Fatty, juicy, sausages were a perfect partner for the smokey, garlicky aubergine.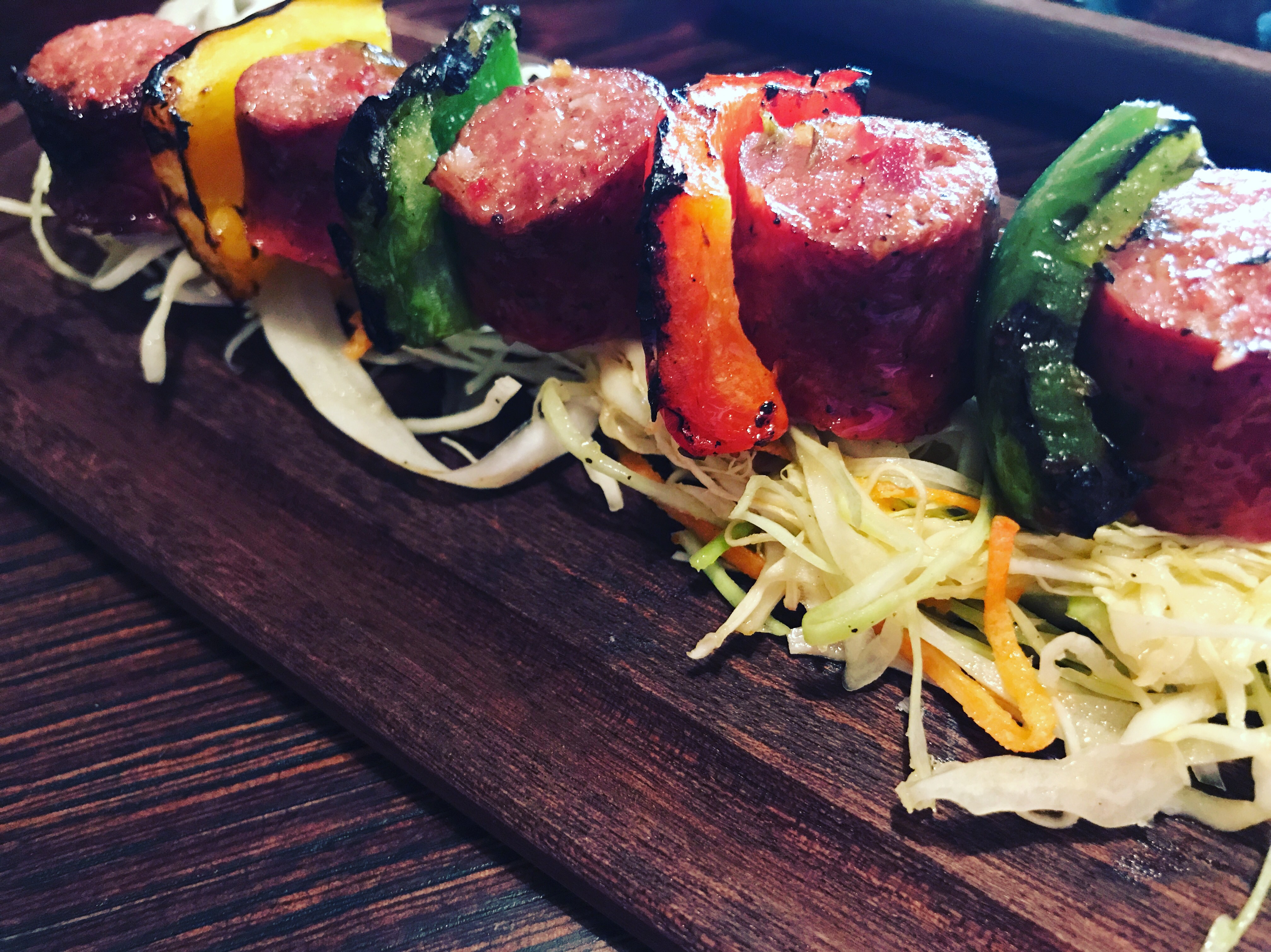 IW isn't a fan of spice but I had to order the spicy lamb chops, especially when Beatrice told us she gave up vegetarianism for them. Oh. My. God! These were Divine. The meat was beautifully spiced, the outside just caramelised and sweet and smokey and the inside pink, succulent, sweet and salty. The heat was more of a gentle mouth warm and even I succumbed and declared them delicious.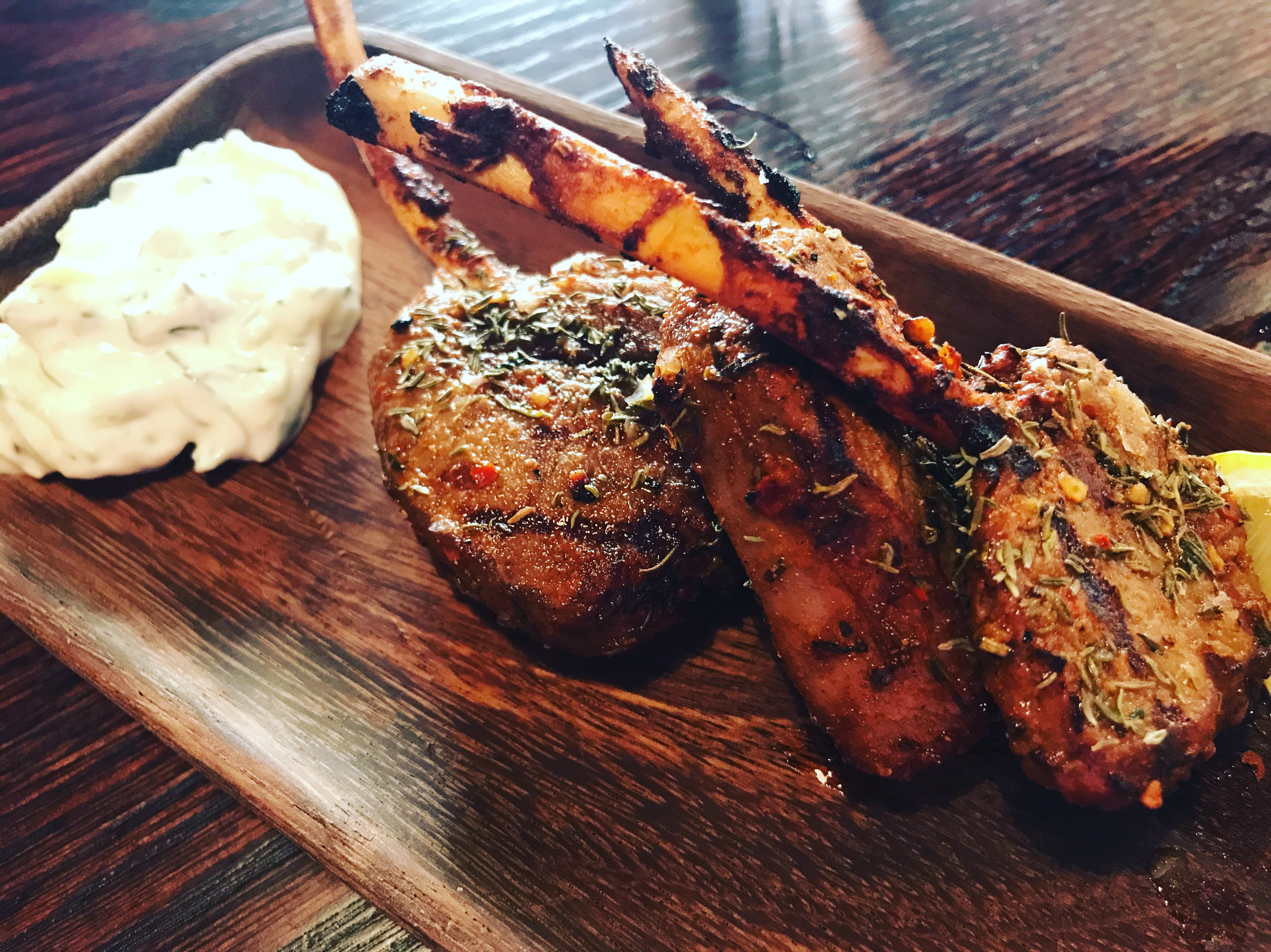 Prawn Saganaki's simple appearance defied the flavours that each mouthful held. Prawns were just cooked, until they were sweet and tender. This balanced with the sharpness of the tomatoes and then the gentle hint of the feta in the background. An unexpected joy.
Octopus was good but I have to say underwhelming. It was perfectly cooked and came with slightly different accompaniments than listed. The flava beans would have been elevated with some seasoning and lemon. However, when we mentioned this, Beatrice swiftly came back with these were added to dish so we could taste them along with some other bits too.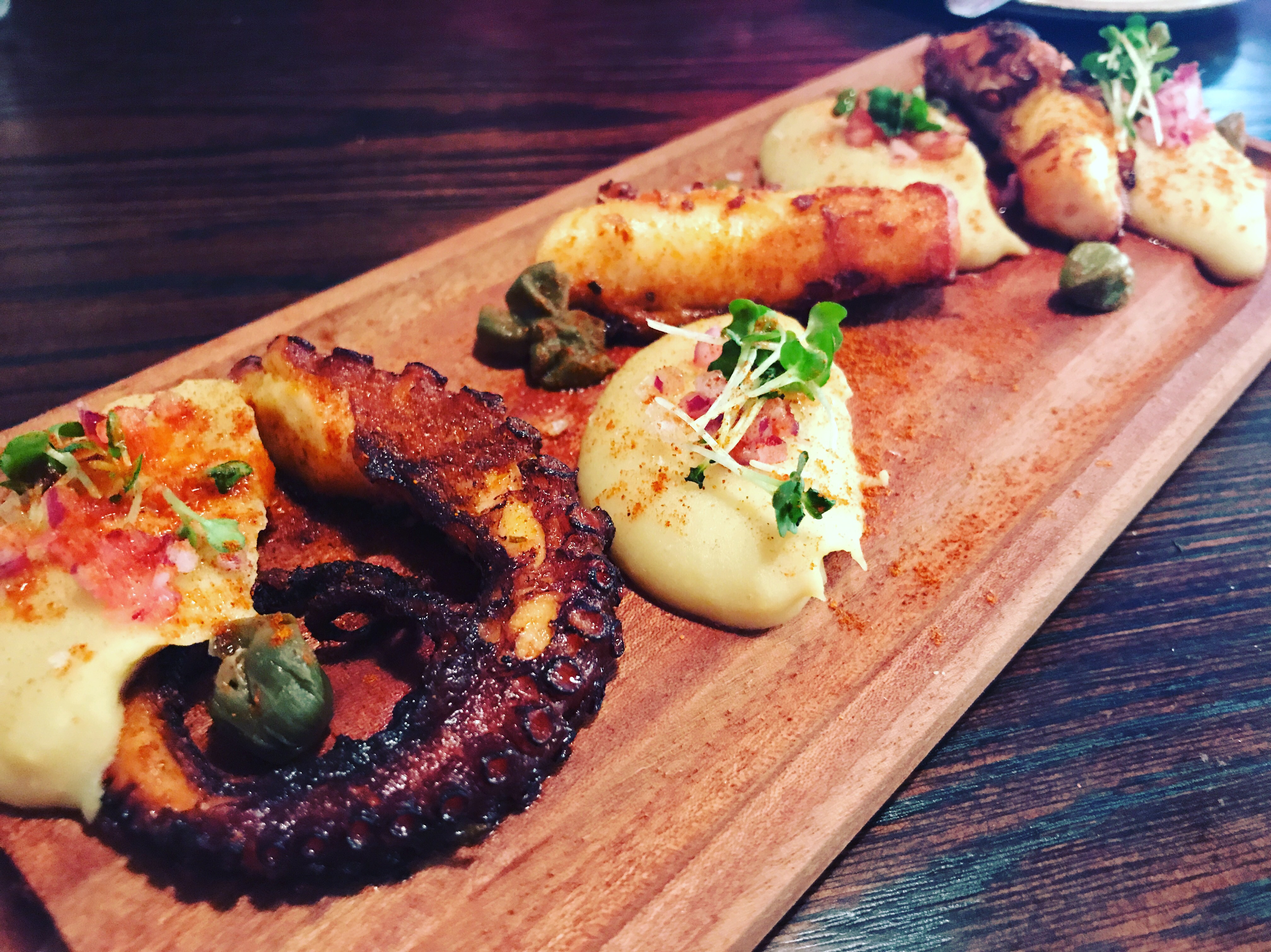 Our final dish was IW's choice, instead of the lamb which she ended up loving. A simple chicken kebab, was a reminder of just how wonderful chicken can be. Herby, but not too much, not too little, it was soft, salty and juicy. Served with a simple but perfect salad of cherry tomatoes, black olives and good olive oil. A completely unexpected mouthful of riotous flavour.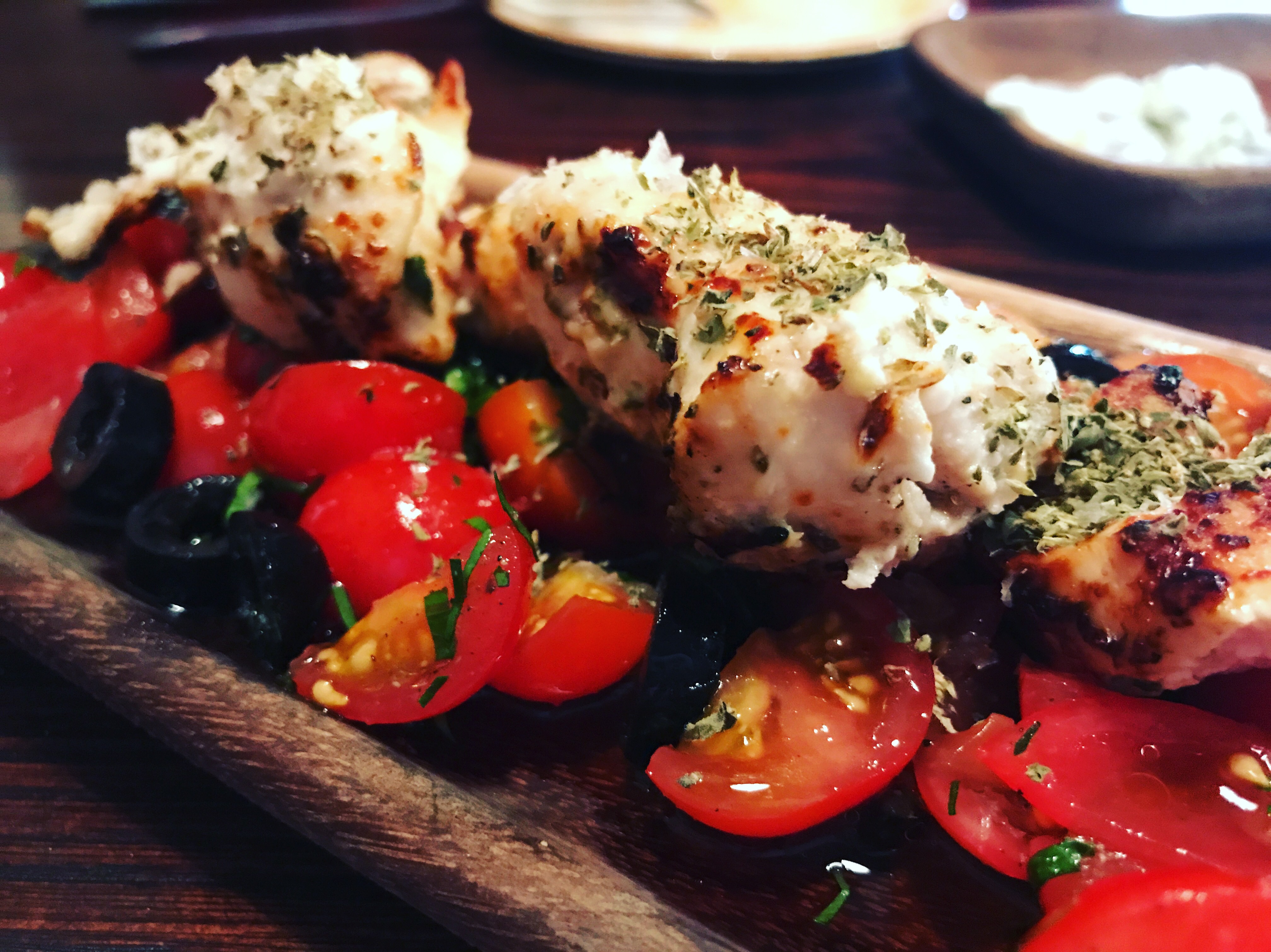 We were happily sated and undecided about dessert, when Beatrice arrived with spoons. We headed outside for IW to have a quick cigarette break and debated dessert and more wine or a visit to Coupette. When we arrived back to the table, we found the orange and almond cake with a honey ice cream and the biscuit cake with coffee ice cream.
The former was made that day and was moist and sweet and just lovely.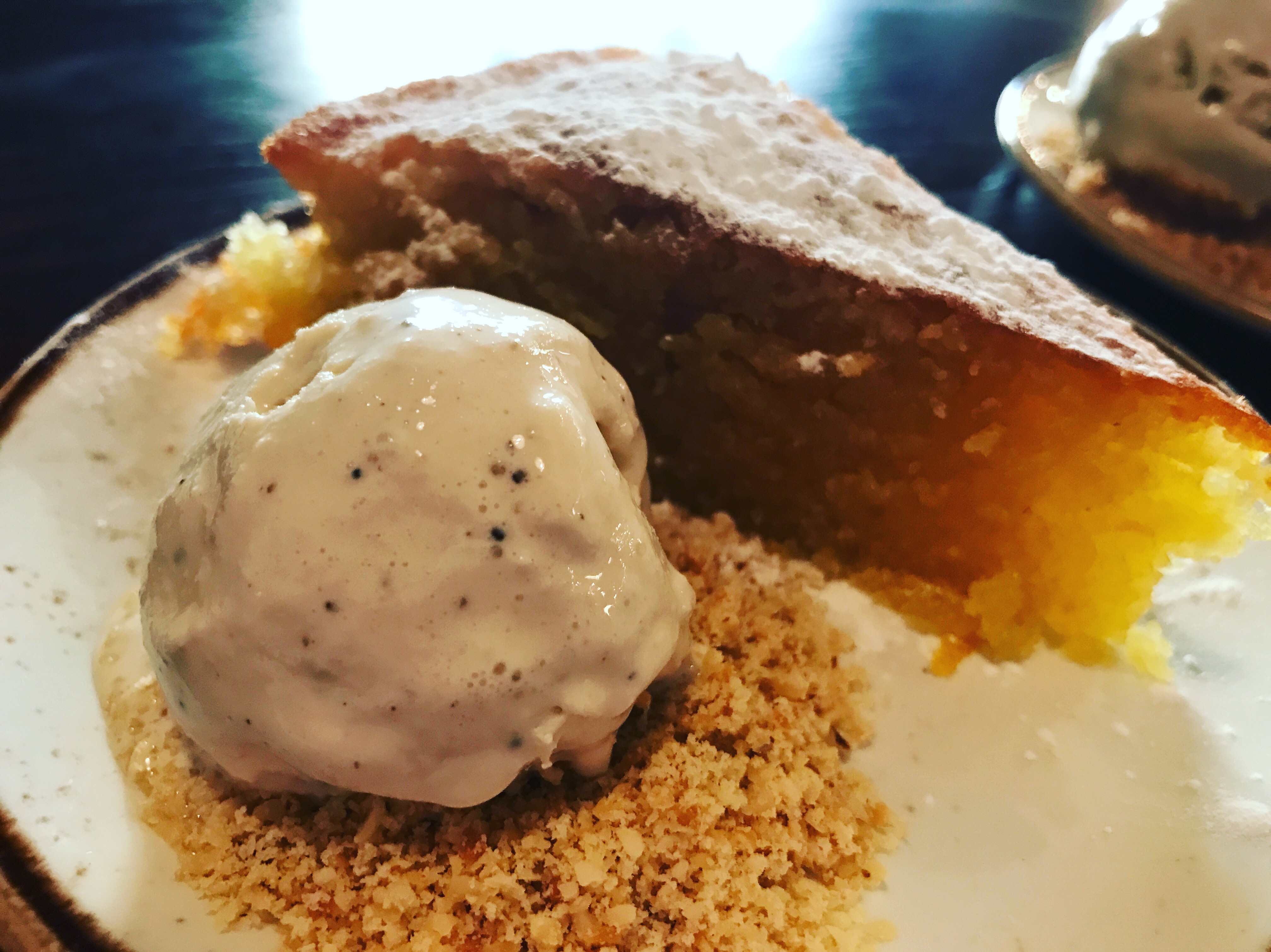 IW declared this the winner but I adored the biscuit cake with its rich, slightly bitter, dark chocolate and gentle caffeine hit from the ice cream. Both were excellent and you should absolutely order both when you go to ensure you don't miss out.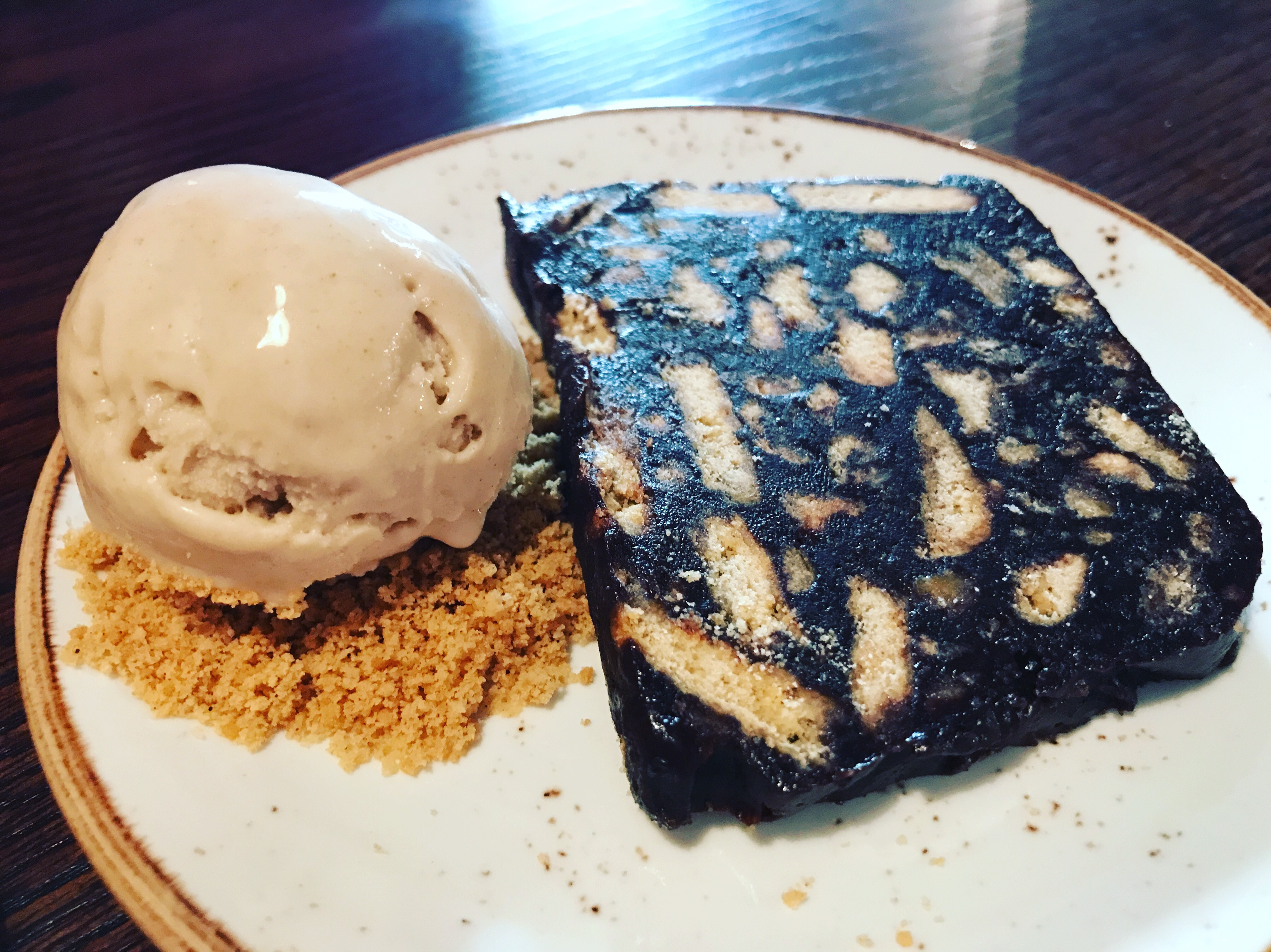 Our bill with service and a bottle of wine and minus the desserts which Beatrice gifted us (she was a doll before we found this out) came to just under £80.
Suvlaki was a completely unexpected delight and one I will return to, especially in the late afternoon lull.
(Visited 160 times, 1 visits today)