Is it worth the hype? That's the big question. Well yes and no. It's a strange fit, for a bar like Dead Rabbit, in the stuffy, formal establishment that is Claridges. We didn't have a booking but were able to walk in on Friday afternoon before the afterwork crowds.
The space itself is fun, all spit and sawdust, literally, sawdust.
I had the famed Irish Coffee and it was great, although it could have done with a more generous pour of whiskey. After this, we drank Guinness and, while I'm no expert, it was a bloody good pint.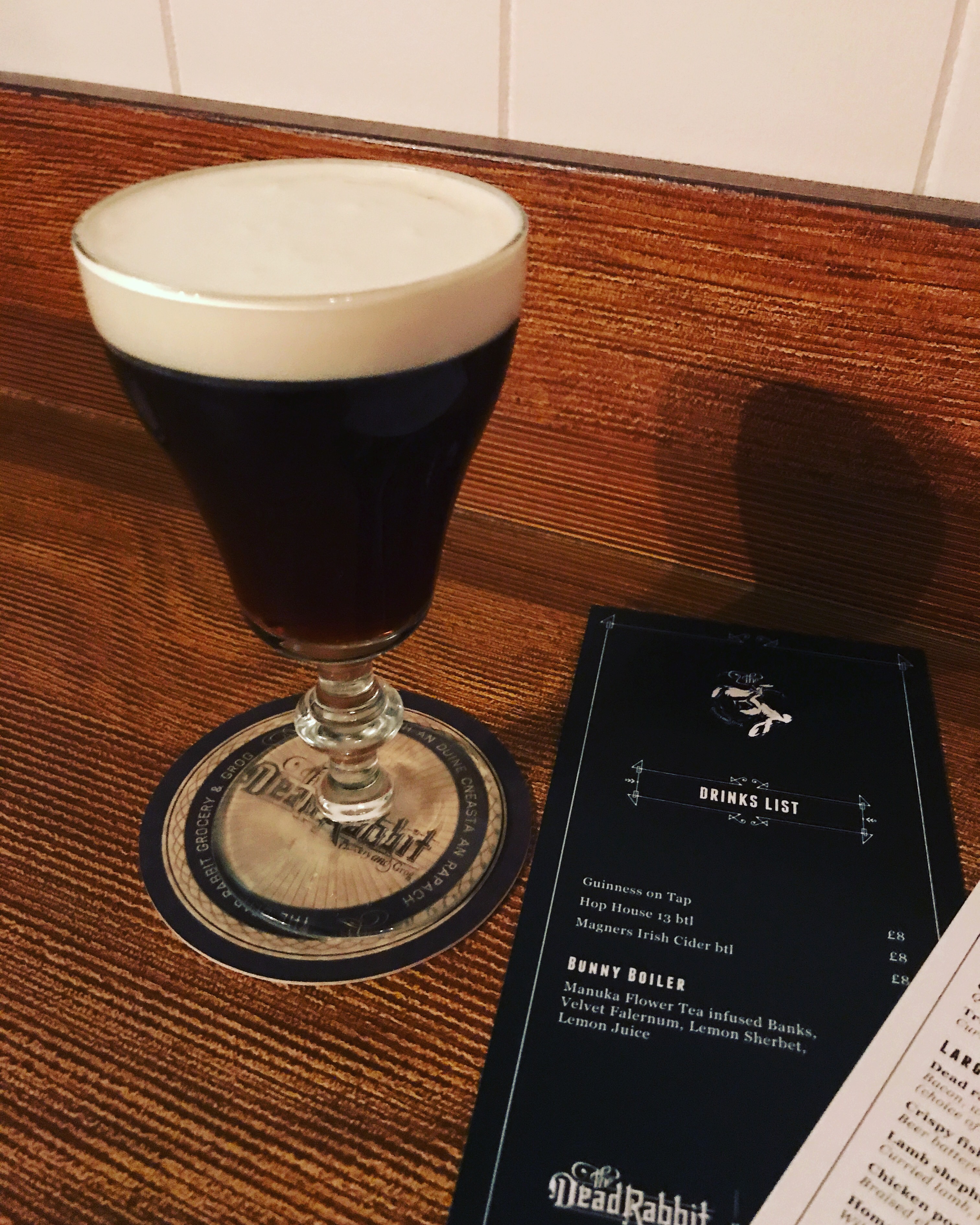 If you love great bars, and you can't get to New York, then it's worth popping in. But be warned. At £16 for the Irish coffee and £8 for a Guinness, the prices are eye watering!
(Visited 64 times, 1 visits today)