If I am very lucky, once a year, the stars align and I find myself at dinner with two of my oldest friends. Last week, I got very lucky. M flew in from HK and N made the easier, but infinitely less glamorous, journey from Guilford.
What never fails to amaze is the way we slip straight back into being together. These are two of the smartest, funniest women I know, and they never miss a beat. Anyway to the food.
I was excited we were meeting at Borough and even more so when I was able to book Bar Douro. Marina O'Loughlin's review had shot this up to the top of my list.
Nearly all the seating is counter, either by the window or the grill. We, of course, sat at the grill. Service was warm and helpful and we ordered everything that was suggested. The menu, like most these days, is designed for sharing and it's suggested you have three dishes per person, split into snacks, garden, sea and land.
The first dish to arrive was salt cod fritters, soft and chewy, nestled in a rich spicy tomato sauce.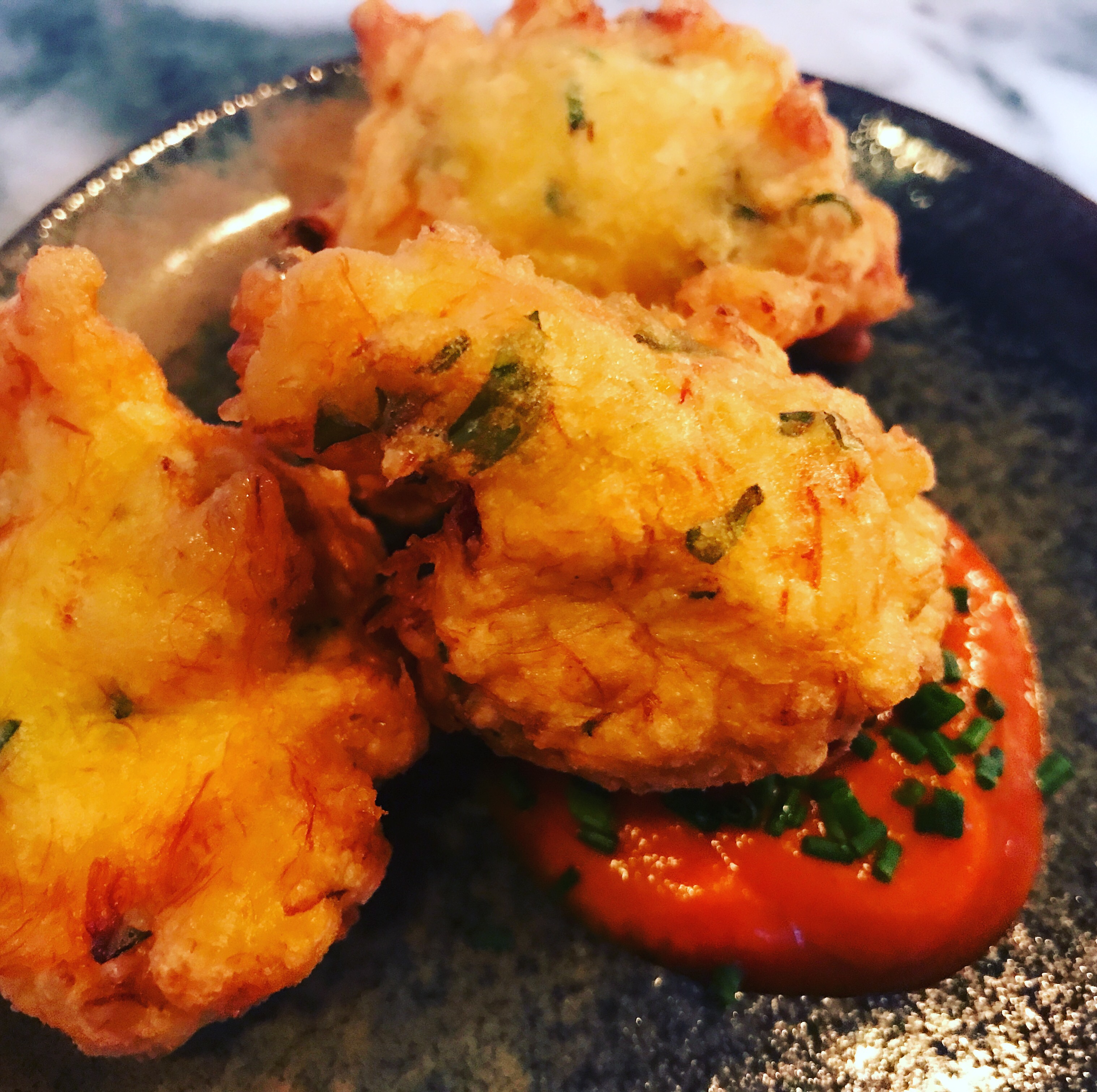 Heirloom tomatoes with a white port vinegaigrette were sweet and sharp, roasted hazelnuts and crispy onions adding crunch to the soft flesh of the tomatoes.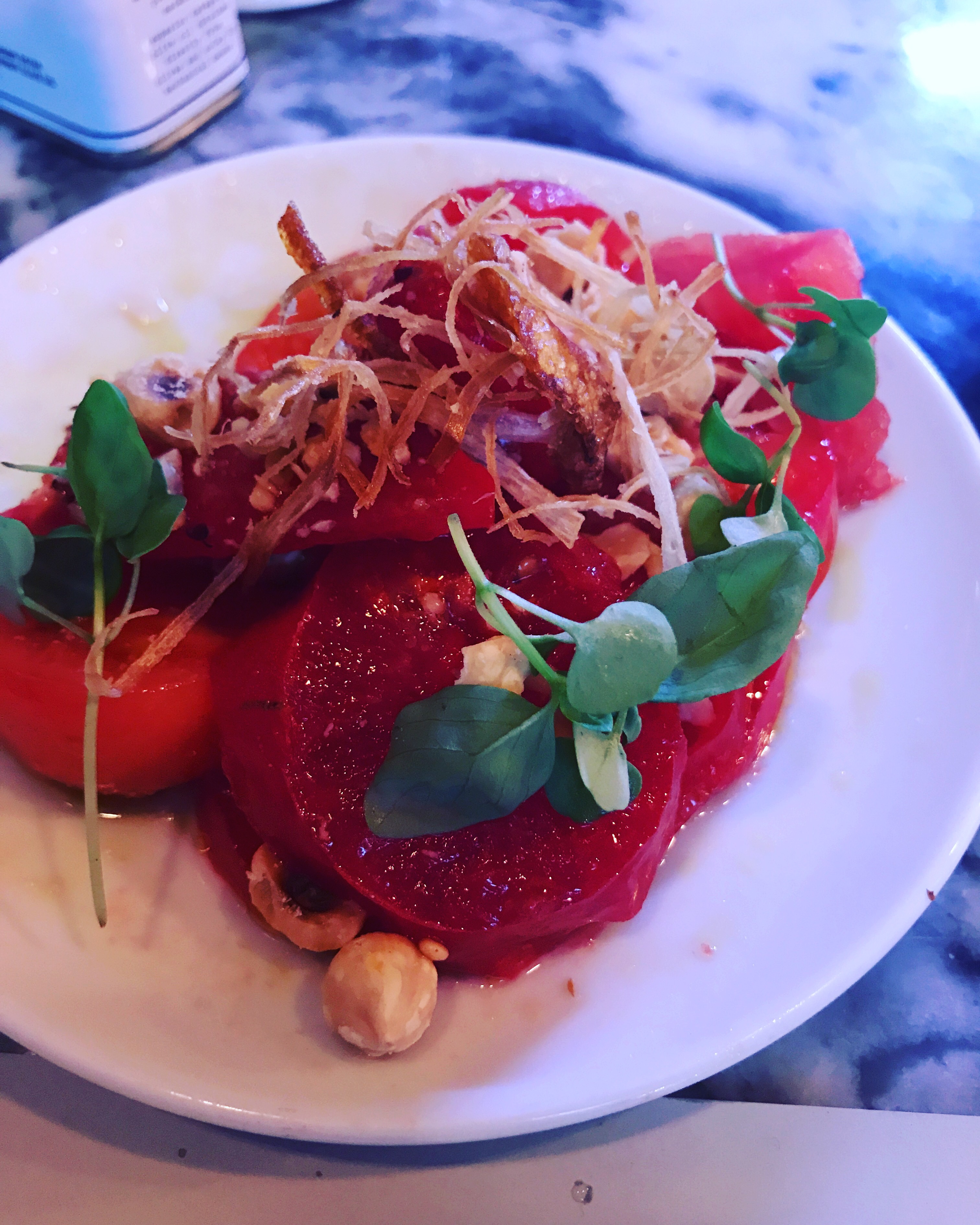 The croquettes de Alheria were crisp on the outside and moist inside, packed with smoked spicy, Portuguese sausage, the garlic mayo accompanying was rich and intense.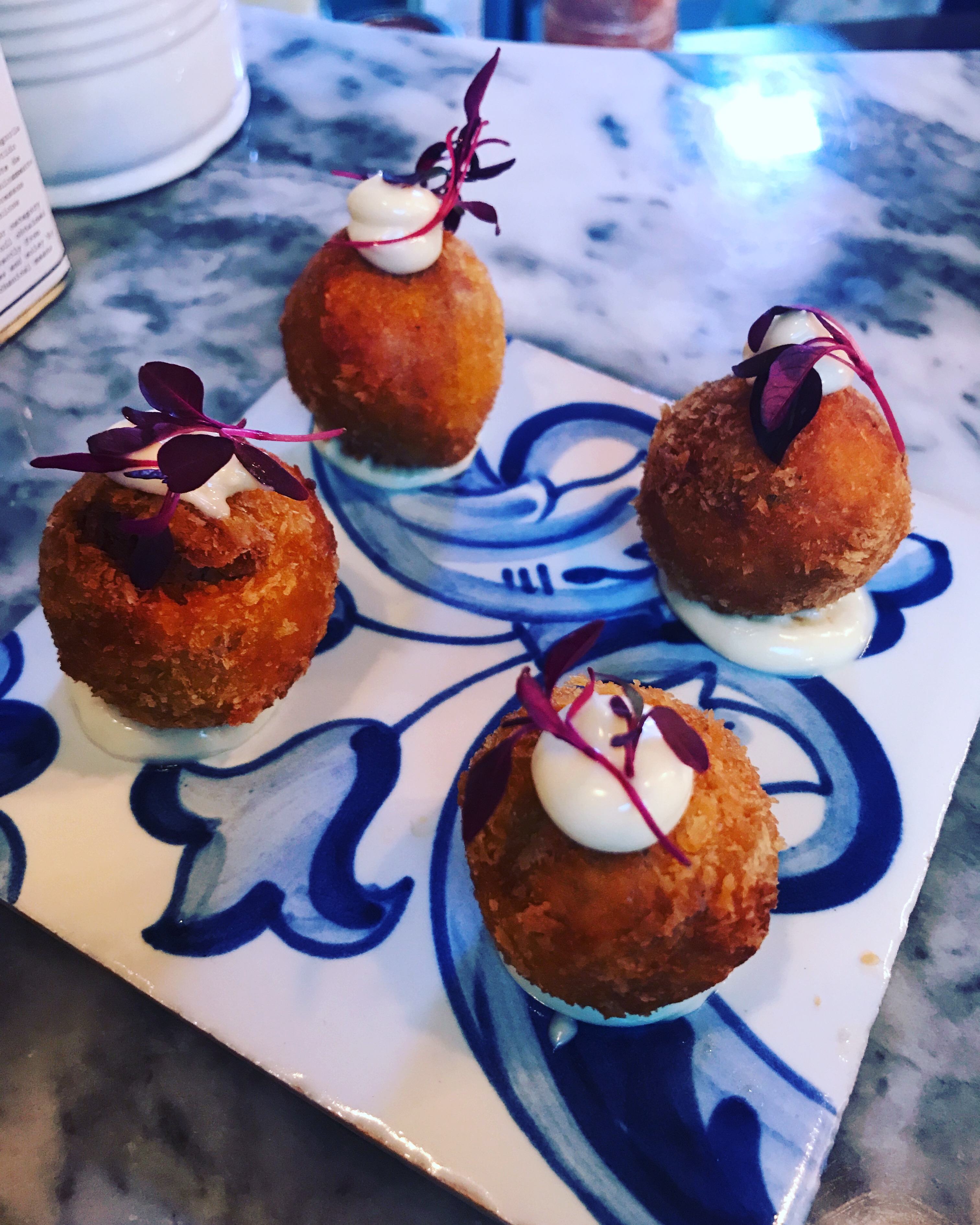 Garlic prawns were sweet, garlic laden, spicy and sizzling as they arrived.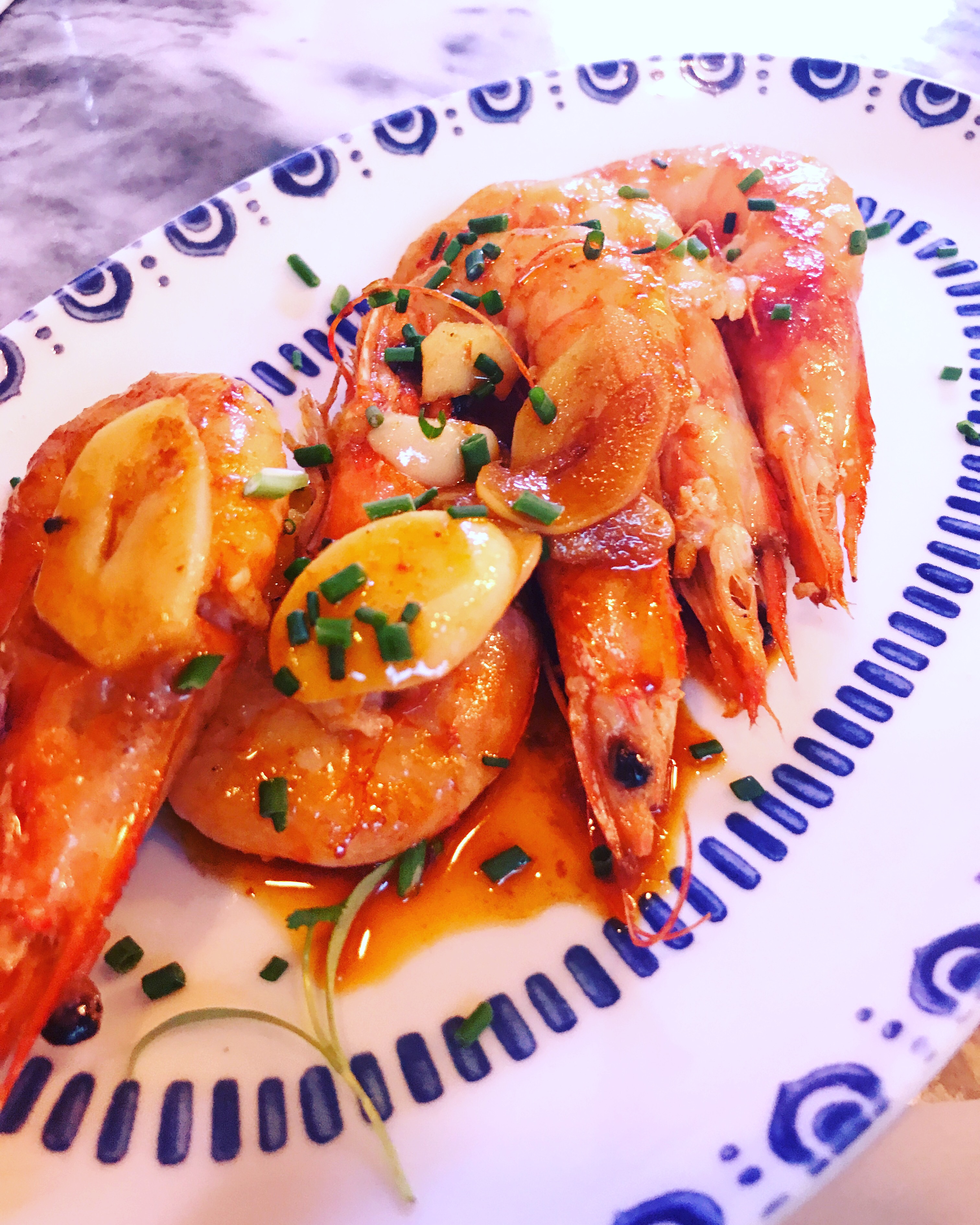 The mixed cheese and charcuterie board was an absolute sensation and, at £16, great value too. I am not sure what everything was but I'd eat it all again, repeatedly. In particular, the dark spicy sausage and the incredible rich, creamy cheese that was almost liquid, all served with the most devine, oaty, crumbly biscuits. My mouth waters at the thought of them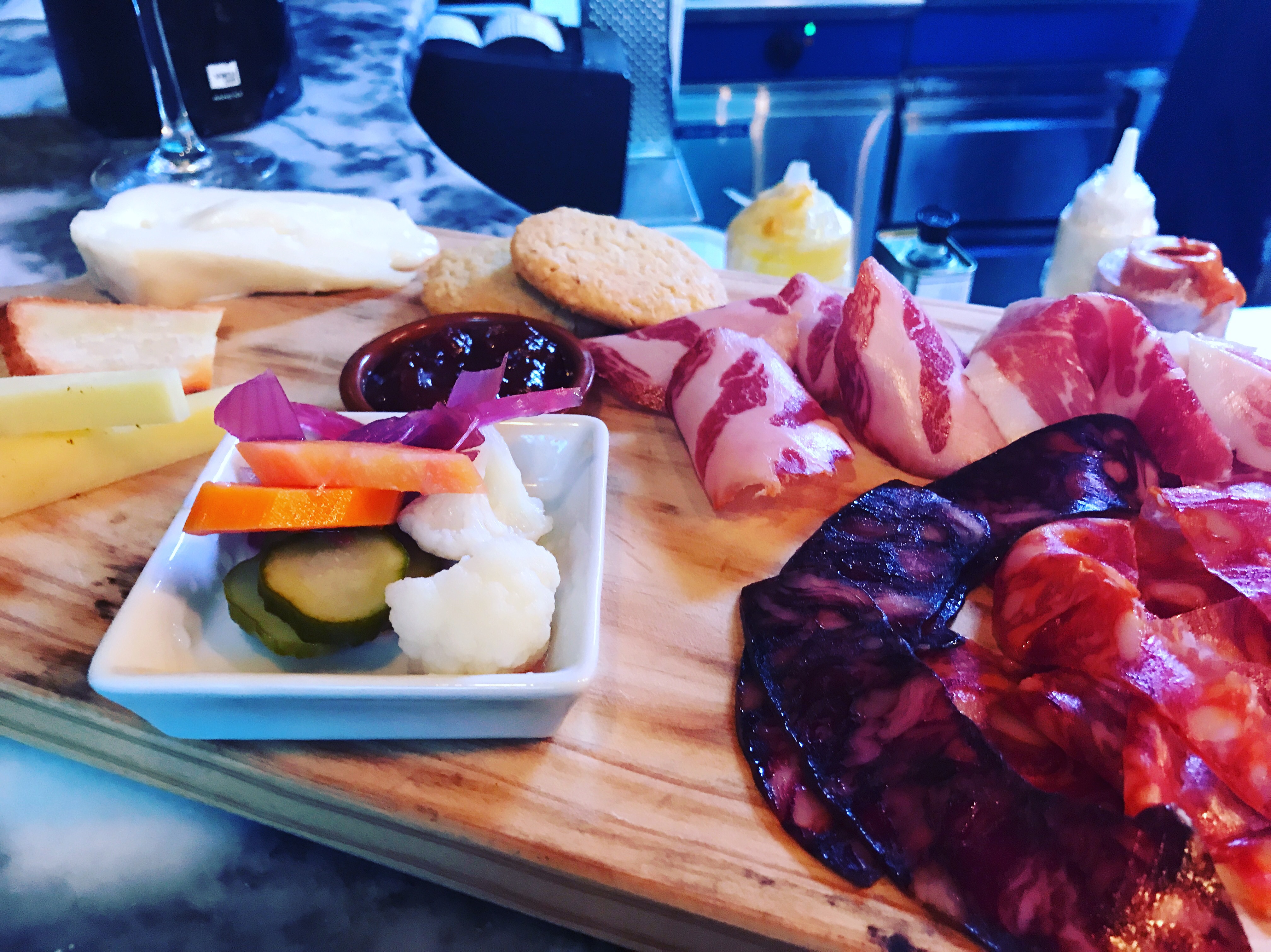 From land, we had the pork 'Alentajana' with clams. The pork was succulent and juicy, the clams and onions, the perfect accompaniment.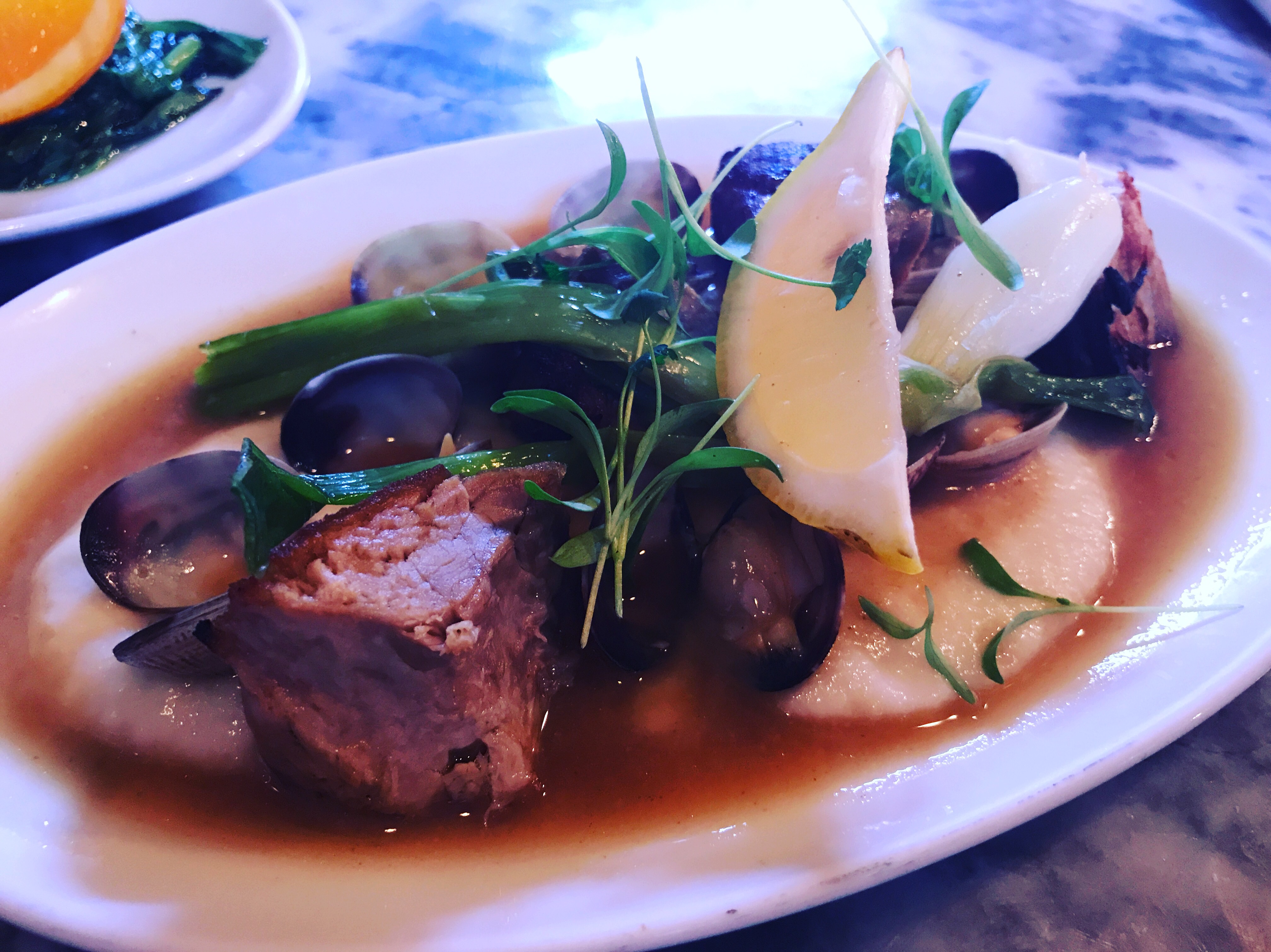 Our finale was the famed Leitao, suckling pig. I'd rather not share this. The meat was salty and moist, the crackling, crisp and sticky.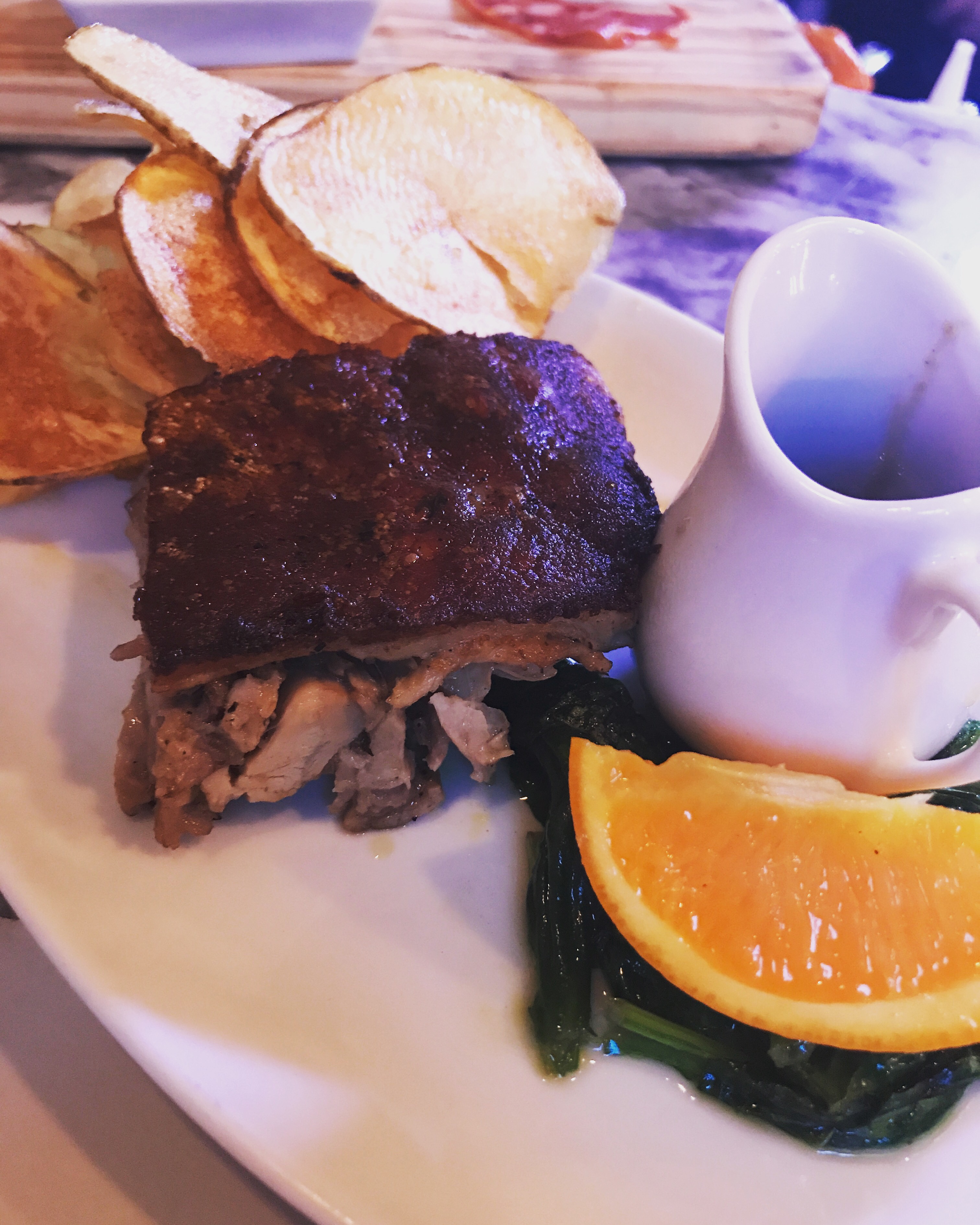 We finished by sharing a pastel de nata with cinnamon ice cream because I'm sure it's the law if you are are eating at Bar Douro. It was rich, the pastry flakey. The flavour of cinnamon was delicate, as it should be, rather than the smack in face it often can be.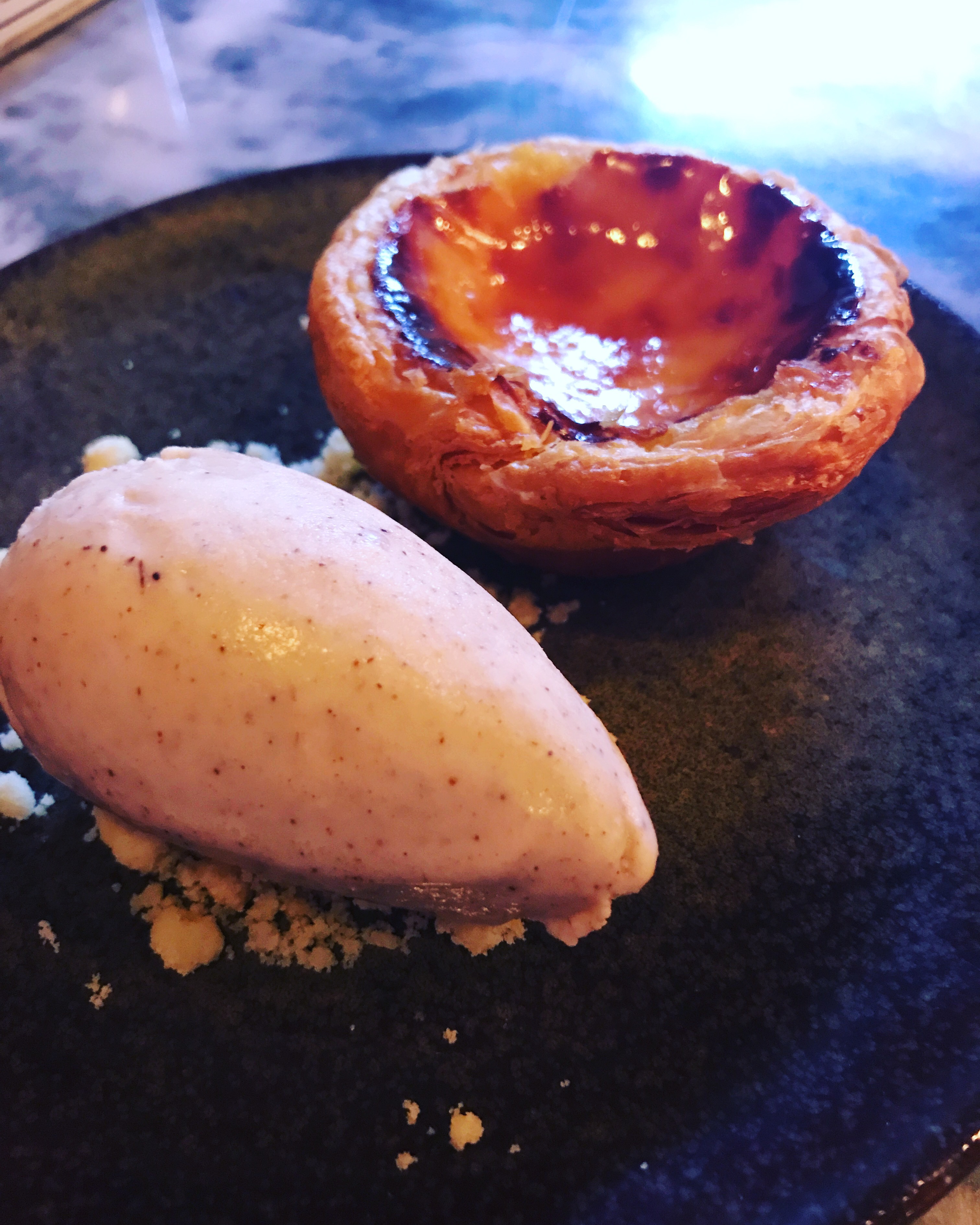 The bill came to £45 a head with three glass of wine, a bottle of wine and service. For the number of dishes we had, and the quality of those dishes, it was excellent value and I'm looking forward to going back to try the rest of the menu.
(Visited 18 times, 1 visits today)